Top Ten Most Anticipated Disney Movies
The Top Ten
1
Moana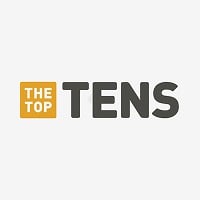 Moana is the protagonist of Disney's 2016 animated feature film of the same name. Born on the island village of Motunui, Moana is the daughter of Chief Tui and Sina, with an inherited love for the seas and voyaging. When her island becomes endangered, Moana is chosen by the ocean to journey across the ...read more.
So excited for this! - Disneyfan2005
2
Finding Dory
Um...Dory finds her family in an FISH HOSPITAL AND THEME PARK not underwater...
Who would want to see a sequel that uses the exact same story line as the one before? Not original.
3
The Incredibles 2
Finally! A sequel to this great movie! - Martinglez
4
Rose Red & Snow White
Excited for the sister of snow white - Disneyfan2005
Yes
5 Toy Story 4
6 Cruella
7
Beauty & The Beast
Emma Watson! - Disneyfan2005
8
Gigantic
Bad news. This movie has been cancelled. - MegaSoulhero
9
Tinkerbell
Live action tinkerbell - Disneyfan2005
10 Maleficent 2
The Contenders
11 Coco
12
Mary Poppins (Remake)
Emily Blunt! - Disneyfan2005
13 The Jungle Book 2
14 Genies
15 Peter Pan
16 Frozen 2
17
Wreck It Ralph 2
I hope this sequel gets cancelled... I fear it might be darker and edgier than the original and we don't need Disney getting their hands on more video game cameos. I fear Shadow might be in it instead of Tails or Knuckles as far as Sonic cameo appearances are concerned.
18
The Sword & The Stone
Live action remake - Disneyfan2005
19 Mulan
20 Prince Charming
21 Disenchanted!
22 Cars 3
23 The BFG
24 Pete's Dragon
25 Pirates Of The Caribbean 5
26
Winnie The Pooh
Live action - Disneyfan2005
27
Chip & Dale
Live action - Disneyfan2005
28
The Haunted Mansion
Remake - Disneyfan2005
29 Oz The Great & Powerful 2
30 Night On Bald Mountain
31 Pinocchio
32
Guardians of the Galaxy Vol. 2

BAdd New Item