Top Ten Most Anticipated Movies of 2018
CatnissNevergreen
The Top Ten
1
Avengers: Infinity War
This is basically the culmination of the mcu. So basically they have been building a cinematic universe since the 2008 release of ironman. In this film the avengers are separated as you have seen civil war already. This will be the first live film where the avengers and the guardians work together to defeat thanos the biggest, the scariest, the best, the baddest, the badass and the most frightening villain that the avengers have also faced. I also think Tony's vision from age of ultron will come true. First, it takes place in space. The avengers and everyone else is dead, someone like thanks would be able to do that like he did in the comics. Also why do you think cap's shield is broken, Thanos was able to do that in the comics. It is also in his space rocks. I do think that it will have every hero from the mcu. The movie is also directed by the best superhero directors there is which are the Russo bros. I hope that Steve and Tony are friends again at least by the time they fight ...more
Well, it looks Hollywood probably ran out of ideas with a lot Marvel/Disney films. Could Avengers: Infinity War be a milestone in history as the death of cinema? Well, I get the point: the special effects looked awesome and all, so come to think of it the plot of the movie looked the same. I've seen the teaser trailer which got millions of views on YouTube. It's not the most viewed video on earth. I'm not kidding.
This is my most awaited movie of 2018, or my most anticipated movie of all time! On May 4, the movie every Marvel fan has been waiting for is here! This might be even my favorite movie OF ALL TIME. Can't wait for it!
Marvel fans be out at the trailer lol
V 37 Comments
2
Black Panther
If you thought Infinity War is going to be another epic movie, feel free to watch Black Panther. In case you may have seen the previews, it's going to look great.
This is gonna be a big step showing the first black superhero in cinema - Neonco31
I think that this movie will be really good and will be one f the best films of 2018. These are the seven movies I'm really excited for.
1. Avengers Infinity War
2. Paddington 2
3. Black Panther
4. Wreck It Ralph 2 Ralph Breaks The Internet
5. Pacific Rim Uprising
6. Ready Player One
7. Solo A Star Wars Story
3 Deadpool 2
4
The Incredibles 2
Well, 2018 is already set to be another hectic year for blockbuster hits. It's about 14 years later and there's a sequel to The Incredibles. Who knows what the plot is going to be? Let's just wait until Disney and Pixar releases a teaser trailer. I can't wait!
I'm happy that they are releasing it a year earlier then originally planned
Movies like Han Solo and Jurassic world will definitely get a lot of money and people must be keen to watch it but the Incredibles 2 is the sequel to a movie after 14 years so
This looks awesome! Also, a lot of people are happy about it. - Lunala
V 7 Comments
5
How to Train Your Dragon 3
I can tell this will be absolute TRASH.
The Incredibles 2 will be better
I loved the first 2. Can't wait for the 3rd. - CatnissNevergreen
Really..?
It doesn't come out until March 1st of 2019, folks. - Wolfy_29
6
Jurassic World: Fallen Kingdom
There are already reviews of this one, and guess what: THE CRITICS FAILED ONCE AGAIN. They just want to deny the Jurassic sequels. I didn't see anything bad about the movie, and it is awesome. There were a lot of plot twists to the story. This is not as trashy as the Jurassic Park sequels.
7
Jurassic World Sequel
Has anybody seen the second trailer? It is going to be very creepy, but still awesome! I have been waiting for this movie to finally come out!
I think this is going to suck and the first movie will be better. I mean seriously the first movie was EXTREMELY AWESOME and this one will just be dinosaur island extinction where a volcano errupts. I mean seriously? This movie will be bad in my opinion
This will happen I know it - jmepa1234
The trailer wasn't convincing. Not really excited.
V 3 Comments
8
Solo: A Star Wars Story
Actually, it wasn't Carl Weathers. Billy Dee Williams played Lando in "The Empire Strikes Back" and Return of the Jedi". Ron Howard took over as the director after Phil Lord and Christopher Miller left the Han Solo movie. Keep waiting until it gets released.
I'm REALLY excited on this one! - riki1234
This should be at least @2nd
I'm excited too. Except one thing: I think Michael B. Jordan would have been cast as young Lando Calrissian. Even though Carl Weathers played Lando in "The Empire Strikes Back" and "Return of the Jedi", I respect those decisions made. Of course, Harrison Ford played Han Solo from Episode 4 to Force Awakens in 2015. It bothered me when Internet surfers spoiled Han Solo's death. Aw, nuts! He was a brave and cocky space pirate who may have survived being chased by Tie Fighters on "The Empire Strikes Back". Progressing to 2018, another actor is set to play a younger Han Solo. This guy's name is Alden Ehrenheich. It's going to be interesting on how he's going play Chewie's pal who goes on wacky adventures. Ladies and gentlemen, Solo: A Star Wars Story will be raiding at a galaxy far, far away.

Box office predictions:
Opening Weekend: $90 million
Domestic: $300 million
Foreign: $470 million
Worldwide: $770 million
V 1 Comment
9
The Lego Movie Sequel
This film has been delayed to 2019
They're making another one? I had no idea. - RockFashionista
This will be awful in my opinion - jmepa1234
Delayed to 2019. But before this sequel, we have that Unikitty on CN that will stare on your T.V. Clockwork Orange style
V 1 Comment
10
Ant-Man and the Wasp
Infinity War might look like a Marvel movie to end all Marvel movies. I think Ant Man 2 might be great.
The Contenders
11
Terminator Genesis Sequel
The BEST terminator movie! |Would love to see a sequel!
12
Aquaman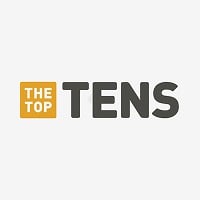 Aquaman is a fictional superhero appearing in American comic books published by DC Comics. Created by Paul Norris and Mort Weisinger, the character debuted in More Fun Comics #73.
And I thought Avengers: Infinity War was the superhero movie to end all superhero movies. Never mind. I am a little bit hyped about Aquaman because of the hilarious and amazing CGI special effects.
That Aquaman trailer on YouTube felt like a Robot Chicken sketch. Obviously, the plot felt like it was recycled and the jokes were laughable.
I am so anticipated for this. It will be like Wonder Woman
It probably won't be as great as The Dark Knight.
V 1 Comment
13
Ready Player One

I never read the book, plus it looks great. Famous director with no introduction: Steven Spielberg. Released from Warner Brothers Pictures that gave us Dunkirk, The Dark Knight Trilogy, Inception, and Looney Tunes. Plus, this movie is fueled with action packed references with characters from movies, T.V. shows, and video games. Yup, it's going to be fun.
The new Pixels
14
Godzilla 2
This got delayed again. But will be the best of 2019. - asantalo
15
Captain Marvel
Oops, Captain Marvel will be in 2019.
16
Bohemian Rhapsody
A documentary drama about Queen and Freddie Mercury? Yeah, I'm seeing that! - Atham
Critics gave this a negative review... I'm done with them. Step away from them.
THE TRAILER JUST ARRIVED TO DAY AND IT'S GREAT
17
Ralph Breaks the Internet: Wreck-It Ralph 2
Awesome! I'm excited.
18
Fantastic Beasts and Where to Find Them 2
Crimes of Grindewald
19
Isle of Dogs
This movie looks like one of the more promising animated films slated to release this year. - WindWakerFan
It has dogs. DOGS. I so wanna see it. - Lunala
This movie looks FANTASTIC! It looks hilarious and awesome, just like Fantastic Mr. Fox. This is DEFINITELY going to be a hit!
An original stop motion film about dogs and Japan from the creators of Fantastic Mr. Fox? Count me in! - pikacory02
20
The Flash
This is gonna be a movie this year?! love the flash!
21
Venom
This film is going to be garbage.

Don't get me wrong, I like Venom, he's probably my second-favorite Spider-Man after Norman Osborne, and I do want Venom to have a film of his own. But here's the problem; This film is solely by Sony, and with the rights to Spider-Man being a joint between Marvel/Disney and Sony, Spider-Man cannot be involved with Venom.

My point is, what's the point of a Venom film if there is absolutely NO connection to Spider-Man. I'm fine with Peter Parker not appearing, but at least acknowledge Peter's existence and the fact that he is connected to Venom very deeply. It takes out something that makes Venom a very intriguing character, which upsets me.

That, and the scriptwriters aren't much good either. I mean, there's four, with the biggest standout being Kelly Marcel. Why her? Because she was the scriptwriter for Fifty Shades of Grey. What a way to ruin the film already huh.

Oh yeah, this film is being released on my 21st birthday. ...more - CrimsonShark
Saw this movie once with my dad and brother. It was AWESOME! Tom Hardy plays Eddie Brock/Venom very well and there are very impressive fight scenes and more. Next up: Carnage. We can't wait for that one to come out.
Yes, Tom Hardy has the perfect role for Venom, and I became obsessed with the line from the trailer, "we are Venom". But the problem with the movie is that this is a horror movie but it doesn't look scary at all. The jumscare in the second trailer was cringe-worthy. This should be PG-13, not R.
22
Han Solo: A Star Wars Story
Same thing as solo a star wars story - riki1234
23 Early Man
24 Maze Runner: The Death Cure
25
Maze Runner Death Cure
DEFENITRELY THE BEST ONE! - riki1234
26 X-Men: Dark Phoenix
27
Pacific Rim Uprising
I've seen this movie already so I will make my review. It will be a spoiler review, so, I will just warn you.

First of all, I would like to say don't listen to those naysayers. Their reviews to hate this movie are so unreasonable. Power Rangers and Transformers Crossover? Really? That's so not true. Power Rangers is just some sort of human morphed in a super suit, and Transformers are robots that have their own mind, but in Pacific Rim, they are robots who are controlled by humans. They have two pilots and their brains are tested and the pilots can see a memory. This and the first Pacific Rim movie are equal. Although I thought Pacific Rim 1 was one of the best movie of 2013 because there were a lot of disappointing movies of that year, though this one won't be the best movie of 2018 but still great.

First, I will start with the negative side.

1. The story is too slow. The Kaijus came out 1 hour and 15 minutes after the beginning and it's only 2 hours.
2. Mount ...more
28
The House that Jack Built
Lars von Trier always digs deep into the most existential questions and most natural psychological phenomena, freed from any limitations of social norms. His movies are shocking, but they are also rich in content, and he is a brilliant storyteller of lyrical quality.

In a way, Lars von Trier is the Till Lindemann of movies: not afraid to dig into territories so dark that others turn away, fully disgusting. But this is where it gets truly interesting from them, because this is where psychology, moral and philosophy collide with a bang.

I am sure "The House That Jack Built" will be another masterpiece, after "Nymphomanic" turned out to be one of the most perfect and intelligent movies I ever saw.
After I watched the trailer for it, I was sure that the duckling scene would be real. The thing is that Lars von Trier, while brilliant, is also a radical being, that has his own ideas of right and wrong - which is also why I admire him, but sometimes his decisions go in the ...more - Martin_Canine
29
Christopher Robin
I saw this movie, and it was, without a doubt...
...the best reboot of a 40 year old movie I've ever seen!
Please don't suck! Please don't suck!
30
Mission: Impossible 6
Now, I know Avengers Infinity War is my most anticipated movie of 2018, but I'm certainly excited to see this film than any other movie of 2018. The only reason I want to see this, is that both Mission Impossible Ghost Protocol and Rogue Nation were amazing and Tom Cruise's stunt were great, and I'm looking forward to Fallout after I saw the first official trailer. What really surprises me is that Tom Cruise is actually the best action movie star and the map. Even if we see Arnold Schwarzenegger as the best one, he just walks around shooting bad guys in Terminator. But Tom Cruise doesn't even use green screen for the stunts. In Ghost Protocol, we feature the Burj Khalifa stunt which was one of the most iconic and dangerous stunt that an actor did in movie history. Until Rogue Nation came out with the plane stunt, and the 16-foot drop where he had to hold his breath for 6 minutes. With these, I'm excited to see his new stunts in Fallout, and I'm excited to see the movie. This should be ...more
Clark Kent from JL? Check. Maverick from Top Gun? Check. Plot is to save the world from bad guys? Check. Amazing action and thrills? Check.
31
Bumblebee: The Movie
Box office predictions:

Opening Weekend: $90 million
Domestic: $220 million
Foreign: $560 million
Worldwide: $780 million
Forget Infinity War. This is one of the movies of 2018 I would like to see. Look on the bright side: Michael Bay's not directing. Anyways, at least it's just another Hasbro toy based movie to see. Eye candy? You bet. Because this upcoming Transformers movie takes place during the new wave music era 1980s. Bumblebee is not a Camaro. Instead, he's a Volkswagen Beetle. This is where the fun begins.
32 Rampage
33
Hotel Transylvania 3
Why do I feel like I'm the only one that truly loves this movie? - darthvadern
YES! - Neonco31
34
The Post

I bet I know EXACTLY what this film is about. Guy goes out murdering all of the people who dislike his posts. the end.
35
Magical Girl Lyrical Nanoha: Detonation
I hope it's better than Reflection was because Reflection has to be the weakest out of the 3 Lyrical Nanoha movies so far. - PerfectImpulseX
36 Wreck-It Ralph 2
37
Love, Simon
This looks amazing and lovely
I'm so hyped for this movie! - Absolite
I hope this will be a very good movie and a glorious victory for the LGBT Community against dumb homophobes- Kevinsidis
The trailer looks g r e a t - WeirdScienceGuy
38 Love Live! Sunshine!! the Movie
39
Toy Story 4
This movie has been delayed to 2019, instead we'll have The Incredibles 2 in 2018
This movie was delayed to 2019, then to 2020! - micahisthebest
40
A Wrinkle in Time
Trust me, do not watch this crap. This is the worst Disney movie ever and it's not a Disney film. This is not worth it. This is Chris Pine's worst film yet. I watched the premiere in my country since I worked for Disney and it was awful. We still have other crappy Disney films like Planes, Chicken Little, and more, but this... is the worst yet. This is Disney's The Emoji Movie (or should I say, live-action Emoji Movie), and we still have Warner Bros' Emoji Movie, which is The Teen Titans Go Movie. Here's why I hated it: 1. The movie is so cheesy and predictable but inaccurate. 2. Nothing happens in the first few minutes, it's just all talking and blabbering about Alex's disapperance. 3. Alex and Meg are related but have different skin colors: Alex is white and Meg is black. 4. I didn't get how Alex ended up getting trapped in the darkness if all he wanted to do is touch the stars in space since he was a scientist. 5. This is just a Tomorrowland ripoff because of the space and CGI ...more
Sucks so bad, I was crying. What has this movie done to the original, classical, beautiful novel by Madeline L'Engle? It changed the ENTIRE plot line of the book, took out Mrs. Whatsit's beloved and cute personality, and it has the WORST ACTING EVER. Chris Pine is in this(screw his Woody Woodpecker film), and his acting is WORSE than bad. There was absolutely TERRIBLE. Do not watch it! Period.
Come on it's not that bad, It's based off a book of the same name. I saw the trailer and it looks great. It's just my opinion...
41 Molly's Game
42
Sicario 2: Soldado
I recently saw this one in a premiere last night. The first movie was amazing. It talks about drug-dealers and one of my favorite action-thriller movies. I was so disappointed with this one. It took away the stuff we love from the first movie. Did they fire every writer and replace them with Michael Bay fanboys? The story feels repeated from the first movie and they put too much explosions. And the worst thing about the movie is... UGH... just like Jurassic World: Fallen Kingdom, there's another child clone subplot. They even used Michael Bay styled action sequences.
43
Slender Man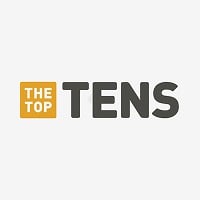 44
Teen Titans Go! To the Movies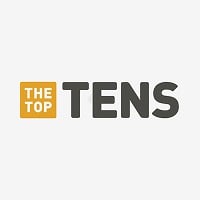 Said no one ever.
45
Crazy Rich Asians
How is this so low? THe diversity was incredible, the acting was amazing and the plot was perfect! I'm not asian though I still enjoyed this movie and the characters were so put together!
46 Ocean's 8
47
Mamma Mia: Here We Go Again
Meryl and the gang are back, this time with a few new faces including Lady Rose herself Lily James.
48 Halloween
49 12 Strong
50
Spider-Man: Into the Spider-Verse
This could be one of my favourite animated movies if it goes the way I want it to, the trailers make it look like it could be just as good as Avengers: Infinity War - iliekpiez
PSearch List
Related Lists

Top 10 Most Anticipated Disney Movies of 2018

Top Ten Most Anticipated Action Movies of 2018-2020

Top Ten Most Anticipated Horror Movies of 2018

Top 10 Most Anticipated Animated Movies of 2018 and Beyond

Top 10 Most Anticipated Disney Movies from 2018 and Beyond
List Stats
400 votes
78 listings
3 years, 114 days old

Top Remixes (18)
1. Hotel Transylvania 3
2. Ralph Breaks the Internet: Wreck-It Ralph 2
3. Early Man

darthvadern
1. Avengers: Infinity War
2. The Incredibles 2
3. Black Panther

Anonymousxcxc
1. Isle of Dogs
2. Deadpool 2
3. How to Train Your Dragon 3

pikacory02
View All 18
Posts
MegaSoulhero
Spider-Man: Into the Spider-Verse Actually Looks Good?
MegaSoulhero
Error Reporting
See a factual error in these listings? Report it
here
.