Most Anticipated TV Shows of the 2020s
PeeledBanana
TV shows or seasons of shows we're all looking forward to.
The Top Ten
1
Stranger Things 4
Should be final season - iliekpiez
Seasons getting worst, they were great still but could call like an avalanche if they go beyond S4 - iliekpiez
The fourth season of my personal favorite and critically acclaimed Netflix show, Stranger Things. Stranger Things is one of the shows where it gets better and more exciting each season. The storyline and creativity is amazing, with things like the Upside Down and Mind Flayer, the character development is on point, especially with Steve and Hopper, there's talented acting, and the show has so many memorable moments. The fourth season has been officially announced recently and will most likely release from late 2020 to early 2021. It's a long wait but it'll be worth it, considering how good the previous 3 seasons were. - PeeledBanana
This'll probably be a long time but I hope it'd be worth the wait! The previous three seasons were great! - Misfire
Can't wait for it, but I honestly hope it's the final season. I don't want it to go downhill. - RadioHead03
2
Hawkeye
Easy choice
Hawkeye is the one OG avenger who hasn't gotten or will get a movie anytime soon. Seeing him get a T.V. show instead will be pretty interesting. Maybe they'll feature some Hawkeye villains from the comics and bring them to the small screen. He's a humble and loyal character overall, seeing as he was perfectly willing to let Black Widow live and wanted himself to take the sacrifice even though he survived in the end. Watching him solo is something I'm looking forward to for the future of Disney+. They might include his past or let the series take place in the future, who knows. Maybe he might even get his iconic purple suit from the comics at some point in the series. - PeeledBanana
3
Loki
Loki is an upcoming Disney+ show set to be released in 2020 or 2021. I'm really looking forward to it since Loki was one of the best and most memorable MCU villains and had great development in Thor Ragnarok and the beginning of Infinity War. This series is probably gonna focus on a more villainous type Loki. It might focus on the Loki that escaped New York in 2012 with the Tesseract in Endgame which seems pretty interesting. - PeeledBanana
4
Avatar: The Last Airbender
Well it can't possibly be worse then then the movie. - egnomac
Please don't suck. - RadioHead03
Well it can't possibly be worse then the the movie [...right? ] - xEliHbkx
I'm kind of skeptical about this one since it's a live action remake of the OG avatar series. The last time we got a live action remake of that, people weren't so happy about that film. Maybe this show will surprise us with good visuals and might be an overall great adaptation which isn't just a shot-for-shot remake. It most likely will not live up to the animated series but I wanna see how they play this out. I'm pretty sure it's also gonna be a Netflix show. - PeeledBanana
5
The Falcon and the Winter Soldier
To be waiting for the mid season
Out of all the MCU Disney+ shows, i'm looking forward to this one the most. - RadioHead03
I'm hyped to see two of Cap's best friends have a show together, especially after the ending of Endgame where Cap gave Sam his shield. I'm sure the action in the show will be great and hopefully brings some Captain America villains from the comics to the show. We'll see a lot of the shield being thrown around and used by mostly Sam and maybe even Bucky since we got some hints of that throughout some of the films. I'm excited for these characters to work together since pretty much every interaction they've had was memorable like the car seat thing and when they fought Spider-Man. - PeeledBanana
6
Star Trek: Picard
Hurray for next Star Trek show! This and the All For You: The Sitcom Series
Picard best Trek character - iliekpiez
I don't care too much about Star Trek but it is returning after a while so I might consider checking it out if I can. The series is supposed to be about the character, Picard, returning to the franchise, being reprised they same actor who played him in 2002. Star Trek is pretty iconic as a whole even though I don't know much about it. I might start watching the old films and OG series to get started on it. Hopefully I'm not disappointed. - PeeledBanana
7
WandaVision
Wanda and Vision are a decent on- screen superhero couple. I'm excited to see them fight evil as a duo in their upcoming series. Since Vision is dead, this film might take place in between the events of Civil War and Infinity War unless Vision makes some epic revival or something, maybe is even recreated. We got a glimpse of them fighting as a duo in Infinity War but seeing a whole series full of their action will be pretty interesting. Hopefully we'll even get some cameos from other MCU characters. - PeeledBanana
8
Deathstroke: Knights & Dragons
Yes we are excited for this show!
9
What If...?
What If...? will be the first animated series in the MCU and will focus on alternate realities and how things would've gone differently in popular Marvel moments and what would be the outcomes. This seems like a perfect fit for the first animated series in the MCU. Apparently it will also have 23 episodes for each of the 23 marvel movies released so far, probably focusing on one very different alternate ending to each of the biggest events in each movie which seems like a good hook already. - PeeledBanana
10
She-Hulk
She-Hulk, correct if I'm wrong, is Bruce's cousin in the comics. I'm pretty sure she somehow absorbs Bruce's powers but isn't completely angry like Hulk before Endgame every time she becomes big and green. She still has the same mental state while being incredibly strong, like the Hulk we last saw. I'm excited to see another Hulk-type character in the MCU, seeing her crush things or whatever. Hopefully we even get some cameos or even a full supporting character from Bruce/Hulk himself. - PeeledBanana
The Contenders
11 Untitled Game of Thrones Prequel
12
Top Gear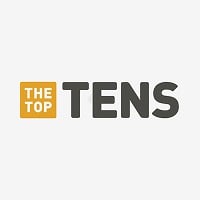 Top Gear is a British television series about motor vehicles, primarily cars, and is a relaunched version of the original 1977 show of the same name, airing since 2002, and becoming the most widely watched factual television programme in the world.
13
The Owl House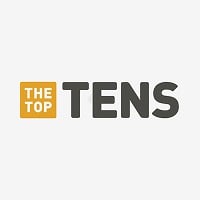 I am happy and excited for the new show The Owl House! Better than Adventure Time, The Loud House, Regular Show, Rick And Morty, Family Guy etc.
I'm really excited for this one! - Gabriola
Disney is nailing it right now with their animated shows. I'm looking forward to this one. - RadioHead03
14
Britain's Got Talent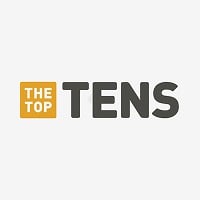 Britain's Got Talent is a British television talent show reality TV competition which started in June 2007 and originated from the Got Talent franchise.
15
Westworld (Season 3)
I personally don't watch this show but from what I've heard, people are somewhat excited about it. I am however pretty interested in starting to watch the series from season 1 if I ever get HBO in the future. The story is about a futuristic park which allows its visitors to live out their fantasies through artificial consciousness which sounds pretty interesting to me. For fans of the series out there who are anticipating the third season, hopefully it doesn't disappoint since it's a pretty popular series on HBO these days. - PeeledBanana
17
Rick and Morty
The final season is coming and the Rick and Morty had come to the end after 5 seasons
18
The Mandalorian
Yay! On with The Mandalorian series and beyond the Star Wars series
19 Glitch Techs
20
Strictly Come Dancing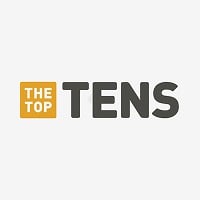 Strictly Come Dancing is a British television dance contest, featuring contestants, celebrities and other people, from all walks of life, with professional dance partners competing in a Ballroom and Latin dance competition.
21
Blue's Clues & You!
Okay
A Blue's Clues reboot or a spin-off show?
22
All For You: The Sitcom Series
I am happy to see the music video from 2001 turned into a interquel sitcom, being the next Unbreakable Kimmy Schmidt and The Fresh Prince Of Bel Air!
23
NCIS: New York
The franchise's third spinoff series is rivaled CSI: New York series
24
It's Always Sunny in Philadelphia
Be careful what you wish for. The show IASIP will be having the last couple seasons of the series, despite the show is being dead in 2024.
BAdd New Item
Related Lists
Most Anticipated Upcoming Movies of 2020 and After

Top Ten Most Anticipated Action Movies of 2018-2020

Most Anticipated Countries Competing In The 2020 Olympics
Top 10 Most Anticipated Animated Features of 2018 to 2020
List Stats
24 listings
54 days old

Top Remixes
1. Star Trek: Picard
2. Stranger Things 4
3. The Falcon and the Winter Soldier
iliekpiez
1. Stranger Things 4
2. Hawkeye
3. Loki
PeeledBanana
1. Deathstroke: Knights & Dragons
2. WandaVision
3. Avatar: The Last Airbender
girlcool
Error Reporting
See a factual error in these listings? Report it
here
.