Most Anticipated Upcoming Movies of 2020 and After
Since nobody is making a list of awesome movies that are coming out during 2020 or after, I decided to make a list for it. These are the movies I know that would be awesome that are coming out in 2020 and after.

1 Godzilla vs. Kong

As a huge fan, I will see a big crossover battle, featuring my favorite iconic character (Godzilla) taking on a giant gorilla (Kong) in a big battle. Maybe they'll team up, and another Villainous Monster "DESTOROYAH" will make his debut to the US Cinemas for the first time! - asantalo

2 Night on Bald Mountain

I know Disney is adapting a segment featuring my all time favorite Villain in the Disney Franchise, Chernabog. I believe that he deserves to be in it. So please god! Bring the greatest Villain to the big screen. - asantalo

3 Sonic the Hedgehog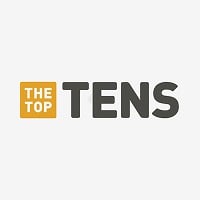 Fantastic movie! - asantalo
4
Mothra
I believe that there will be a solo Mothra film after Godzilla vs. Kong. - asantalo
5
Indiana Jones 5
Let's just hope this would be so much better than the last one. I mean, I didn't hate it, and I didn't dislike it either, but to me the movie isn't that good and it didn't really feel like an Indiana Jones movie. The whole alien and the extraterrestrial thing seems out of place. - Misfire
6
Godzilla 3
A solo film after Godzilla vs. Kong. There is a lot of potential for this movie to happen. I'm sure it's gonna be Mechagodzilla as the main villain. And maybe they can put Anguirus and Gigan. - asantalo
7 Venom 2
8
Guardians Of The Galaxy Vol. 3
Don't tell me they're going to see the next GOTG flick
I'm so glad James Gunn's back as the director! - Misfire
I'm excited for this. I didn't enjoy the second one as much as the first one, so I'm hoping this one isn't a landslide - KingSlayer93316
9
Kenobi: A Star Wars Story
Is this really happening? I thought it was just rumoured. I'm excited for it though. - Misfire
10
Solo Black Widow Film
Can't wait for this one! She's so cool and her past is so dark and mysterious. Plus we'll get more Russia/assassin/Red Room/Winter Soldier lore, which is one of the best and most intriguing storylines in Marvel.
I've been waiting for this to happen. If I'm going to be honest, and although I don't hate it, Captain Marvel shouldn't have been first before the Black Widow film. - Misfire
The Newcomers
? The Skylander Movie
? Fortnite the Movie
The Contenders
11 Flashpoint
12 Solo Cyborg Film
13
South Park Movie 2
A second South Park movie? Yes!
Take my money, I'm in! I didn't know they were making a second one - KingSlayer93316
14
Untitled Mario Movie
Watching this on opening weekend hopefully when I graduate from school and finish school permanently.
Definitely going on opening night. - CrazyBudgie2003
It'll be a good movie.
It's called Super Mario Bros: The Movie, but it comes out in 2022... - KingSlayer93316
15
Avatar 2
I can't wait!
16
The Conjuring 3
I like The Conjuring films, but I'm not really excited for this one. Why? Because it's being directed by the same guy who directed The Curse of La Llarona. - CaptainDrama
17
Upcoming Spider-Verse Sequels/Spinoffs
Spider-Man: Into the Spider-Verse 2 + an all-female spinoff - CaptainDrama
18
Sherlock Holmes 3
I can't wait! - Misfire
19 Bill & Ted Face the Music
20 Trolls World Tour
21 Doctor Strange in the Multiverse of Madness
22
Snow White and the 7 Dwarves
Live action Disney movie = No interest - KingSlayer93316
Don't tell me they're making a live-action version of this… - Misfire
23
Disney's the Little Mermaid
Don't tell me they're going to ruin The Little Mermaid by having this be live action...

Imagine Sebastian in a live action movie. - KingSlayer93316
24 Avatar 3
25 Avatar 4
26 Avatar 5
27
Dune
Remake of the classic movie of the 1980s= no interest
28 The SpongeBob Movie: Sponge on the Run
29
Scoob
Great upcoming flick of Scooby Doo western animated series by the way
30 Tenet
31
The House with a Clock in Its Walls

32 Spider-Man Homecoming 3
33
Phantasy Star Online

Hyped for the live action Phantasy Star Online movie! !
34
Sailor Moon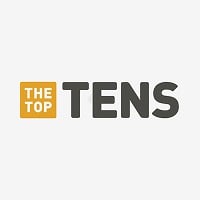 Sailor Moon is a Japanese shōjo manga series by Naoko Takeuchi. It was originally serialized in Nakayoshi from 1991 to 1997; the 52 individual chapters were published in 18 tankōbon volumes. ...read more.
It's a good upcoming live action movie.
35
Akira

No words on this flick
36
Artemis Fowl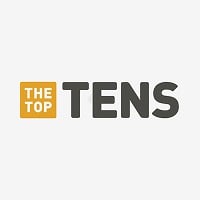 it will be relesed in may 2020
BAdd New Item