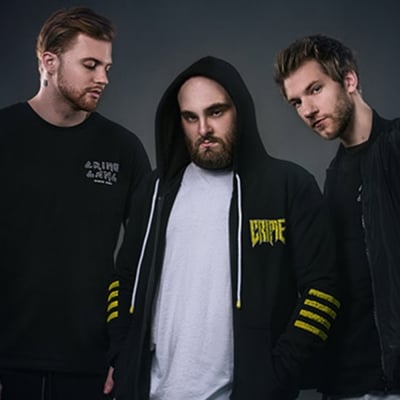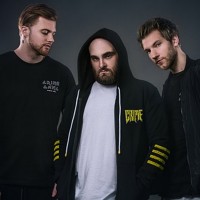 +
Apecrime
ApeCrime is a German hip hop trio and YouTube comedy group consisting of Cengiz Dogrul, Andre Schiebler and Jan-Christoph Meyer that was formed in 2006.
With more than 3.5 million subscribers, they are among Germany's most successful YouTube artists. ApeCrime are best known for their web series "Let's Draw", in which the group members competed in quickly drawing something the comments suggested. Sometimes they also had other YouTubers taking part in the competition. ApeCrime also uploaded song parodies and comedy music videos, sketches, Let's Plays and bets. All of their videos have a rather comic touch.
ApeCrime's main channel was formed in 2011, after their first few channels of the same name were taken down for copyright violation. Their very first video was uploaded in 2006, but the group was not frequently active until 2008, which is often incorrectly named their founding year.
Like several other German YouTubers at that time, ApeCrime released a hip hop album ("Affenbande") in 2014. This album consisted of mainly light hearted pop rap songs and received negative reviews. Several critics felt the group did not take making music seriously and recorded the album only because it became a trend for famous German YouTubers to record a rap album. As a response they deleted all their videos of their YouTube channel in 2016, and released more conscious, sociocritical hip hop songs. But the response of critics and fans alike was very negative again, many felt the songs were pretentious and that the entire strategy of deleting videos in favor of a more serious music career was ripped off from Dat Adam, who did the same, but were met with positive reviews from critics and audiences. ApeCrime later re-uploaded all of their videos due to the extremely negative reception. They also started infrequently uploading new videos again. Their music is however commercially successful.
Version History:
Lists Featuring Apecrime
Related Lists
Top Ten Songs from Apecrime's "Exit"