Top Ten Artists Eligible for Rock and Roll Hall of Fame in 2019
Undistinguished
To be eligible for rock and roll hall of fame, 25 years have to pass after the artist's debut album. So, artists with a debut album in 1994 would be eligible next year.
The Top Ten
1
Iron Maiden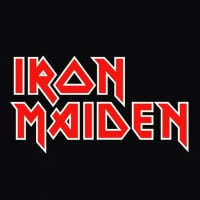 Iron Maiden are an English Heavy Metal / Hard Rock band formed in Leyton, East London, in 1975 by bassist and primary songwriter Steve Harris. The most critically acclaimed period for the band was from 1983-1989. With vocalist Bruce Dickinson, bassist Steve Harris, lead guitarist Dave Murray, rhythm ...read more.
They are like Black Sabbath on super-steroids, you know, just with overall attitude and balls.
Body of work! 'enough said.
Wait, what? They aren't already! What is some band called Emerson, Lake and Palmer doing there? You imbeciles!
Shocked they're not already in. - truckturner
3 Comments
2
Judas Priest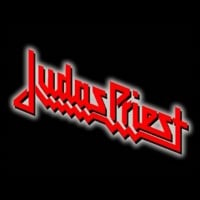 Judas Priest are a British heavy metal band that formed in Birmingham, England, in 1969. They are often referred to as one of the greatest metal bands of all time, and are even commonly called "The Metal Gods", after one of the songs on their 1980 album "British Steel". ...read more.
Priest need to be in hall of fame
They should have been in ther a long time ago and so should the scorpions along with them I see ther r 4 on here that should have gone a long time ago so get your chit together and put all of the in this comming year
3
Emerson, Lake & Palmer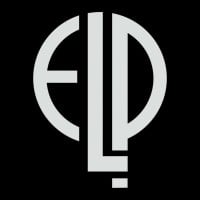 Emerson, Lake & Palmer were an English progressive rock supergroup formed in London in 1970. The band consisted of keyboardist Keith Emerson, singer, bassist, and producer Greg Lake, and drummer and percussionist Carl Palmer.
Emerson Lake & Palmer, hands down, the Holy Trinity of Progressive Rock.
Keith Emerson was a great keyboardist. Gerald Lake was a great singer, bassist, guitarist and producer. Carl Palmer was a great drummer. But what they came up with was from another world.
They were creating new rock music sounds, including adaptations of classical music with jazz and symphonic rock elements, dominated by Emerson's flamboyant use of the Hammond Organ, Moog synthesizer, and piano. It was like nothing else out there.
They're not from this planet. I think they flew down from a spaceship and were put on this earth to make the craziest music.
Talk about three guys who studied and mastered the art of Progressive Rock, you know, who lived it, breathed it, and where like professors at it.
These guys were pure Prog Rock royalties.
7 Comments
4
Korn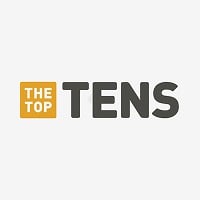 Korn is an American Nu-Metal band from Bakersfield, California, formed in 1993. The band's current lineup includes founding members Jonathan Davis, James "Munky" Shaffer, Brian "Head" Welch, and Reginald "Fieldy" Arvizu, with the addition of Ray Luzier, who replaced the band's original member, David ...read more.
Amazing live performance and backstory. The studio albums speak for themselves.
The best music in the world
One of the most underappreciated bands of all time. They have some true classics. Blind, Twist, Freak on a Leash, Got the Life, Falling Away From Me. That's just from their first four albums. Great band. Definitely deserve to be inducted.
They single handedly invented the genre that is known as nu-metal, blending genres of heavy metal such as industrial metal, alternative metal, rap metal, thrash metal, and groove metal with grunge, hip hop, and (on occassion) hardcore punk. They have influenced various nu-metal, metalcore, emo and screamo bands after them.
5 Comments
5
Def Leppard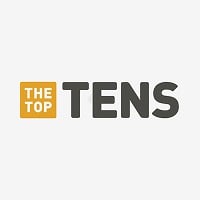 Def Leppard are an English rock band formed in 1977 in Sheffield as part of the new wave of British heavy metal movement.
One of the Best and most influential bands ever totally deserve to get in.
Saw them in concert with Journey in Dallas, both bands are deserving of the Rock and Roll hall of fame. Journey already is in the hall of fame,now Def Leppard deserves to get in
6
Bad Company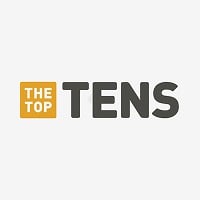 Albeit a short run time-wise, check out the 1,000 greatest rock songs of all time list and you'll see the catalogue of this band...add Paul Rodgers role in Free, The Firm, front man for Queen's initial return to live touring...there is NO WAY this singer/band can be left out. Ask radio stations all over the world what would happen if Bad Co songs were eliminated from their Classic Rock playlist. Somebody at Rock Hall must not like Rodgers. that's the only explanation for not including this band.
It's disgraceful that Bad Company, and especially singer/songwriter Paul Rodgers, haven't yet been inducted to the Hall Of Fame. What a blatant insult to a fine group of musicians. Paul Rodgers is more deserving than any other rock/blues singers of this era. Please, for Paul's, Bad Company, and his fans' sake, nominate these stellar musicians NOW.
Possibly the single biggest snub currently - unbelievable - they were a sort of all-star band but their library of hits and classic albums can't be disputed. Put them in already.
How this band, at the very least Paul Rodgers, is not already in is a travesty. It's time to rectify this oversight, especially as Rodgers today sounds better than ever.
2 Comments
7
Oasis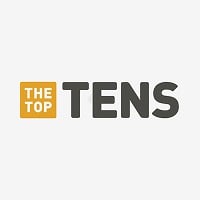 Oasis were an English rock band formed in Manchester in 1991. Developed from an earlier group, the Rain, the band originally consisted of Liam Gallagher (vocals and tambourine), Paul "Bonehead" Arthurs, Paul "Guigsy" McGuigan, and Tony McCarroll.
Live Forever, Supersonic, Cigarettes & Alcohol, Wonderwall, Champagne Supernova, Don't Look Back In Anger, Don't Go Away, Lyla, The Masterplan, Acquiesce, Whatever, Stop Crying Your Heart Out...etc etc.
I doubt they'll get in straight away, but eventually I think they deserve to be inducted. Even if they weren't as successful in the US as they were in Britain, they were the biggest band in the world for about 2 years, brought British rock back into prominence after the grunge era and paved the way for a lot of newer rock acts.
Unpopular opinion, but I really hate Oasis. - DapperPickle
8
Alice In Chains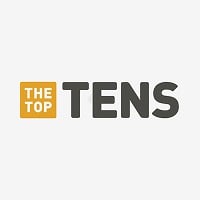 Alice in Chains is an American rock band formed in Seattle, Washington, in 1987 by guitarist and songwriter Jerry Cantrell and original lead vocalist Layne Staley.
Marilyn Manson
Because there catalog of music is un matched to any other band out there. Every bit of there material is beyond stellar! Layne Staley era to the Duvall era! An above any other bands are still being played on the radio daily. Jerry an Laynes solo carriers must not go unnoticed either. These guys are the heart an soul of (ROCK) music. Jerry, Shawn, mike inez
Best grunge band ever. - Userguy44
Deserve to be the rrhof
9
Bryan Adams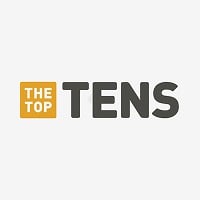 Bryan Guy Adams is a Canadian singer, songwriter, record producer, guitarist, photographer, philanthropist and activist.
10
Scorpions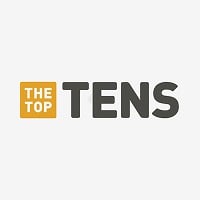 Scorpions are a German rock band formed in 1965 in Hanover by Rudolf Schenker. Since the band's inception, its musical style has ranged from hard rock to heavy metal.
The Contenders
11
Joe Cocker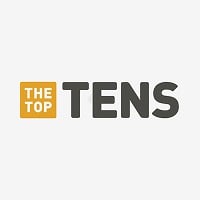 John Robert "Joe" Cocker was an English singer and musician. He was known for his gritty voice, spasmodic body movement in performance and definitive versions of popular songs.
Why is he not inducted yet. Disgraceful.
12
King Crimson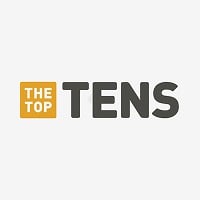 King Crimson is a British progressive rock band that was formed in 1969. While the band has had numerous lineup changes, the head of the band has always been Robert Fripp (guitar). However, the most notable lineup is between 1972-75, consisting of Fripp, John Wetton (bass/vocals), Bill Bruford (drums), ...read more.
One of the most influential bands of all time. You can't induct a prod band if you haven't inducted King Crimson. - JoLeKosovo
! John's gonna get in?!?!?!? (Happy Dance! )
Prog Rock and Heavy Metal need way more representation in the hall of fame.
13
The Smiths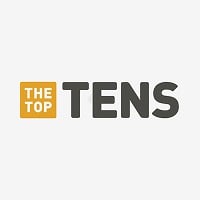 The Smiths were an English rock band formed in Manchester in 1982. The band consisted of vocalist Morrissey, guitarist Johnny Marr, bassist Andy Rourke and drummer Mike Joyce.
Indie music is constantly ignored by the Rock and Roll Hall of Fame, so I don't know if the Smiths will ever get inducted, nor their future fellow indie music artists, such as Oasis, Blur, Joy Division and the Stone Roses.
British alternative music truly is underrated and largely ignored in America. I doubt Oasis and Blur would ever get in despite their legacy. The Smiths will probably take forever to finally be inducted. I am positive they will induct them one day, as the Cure and Radiohead have been inducted in the 2019 Rock and Roll Hall of Fame.
Love them but they will not get in until these OLD FART voters die. They only listened to American Music. Talking Heads are in but none of the better British bands of the same elk.
One of the most influential groups in alternative rock history, and they're still not in. I expect this to change within the next few years, though. - Gg2000
Sure, but I imagine they've got a lot more mainstream artists vouching for them. Plus, they have a strong enough fanbase that they could theoretically get to the top of the voting ballot. - Gg2000
14
Thin Lizzy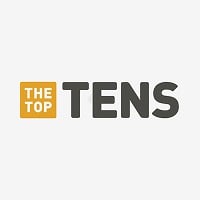 Thin Lizzy are an Irish rock band formed in Dublin in 1969. Their leader Phil Lynott was composer or co-composer of almost all of the band's songs, and the first black Irishman to achieve commercial success in the field of rock music. Thin Lizzy's most successful songs, "Whiskey in the Jar", "Jailbreak" ...read more.
They weren't American and they weren't British. They were Irish! Before U2 and the Cranberries was Classic Rock's own Thin Lizzy. Mostly known for "The Boys Are Back In Town" they've been cited as influence from Guns N' Roses, Metallica and many others (Even Metallica gave them a nod during their own induction).
15
Weird Al Yaknovic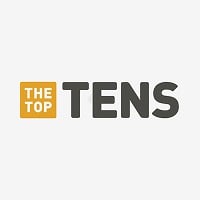 Alfred Matthew "Weird Al" Yankovic is an American singer, songwriter, parodist, record producer, satirist, actor, voice actor, music video director, film producer, and author.
16
Weezer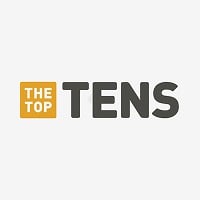 Weezer is an American rock band formed in Los Angeles in 1992, currently consisting of Rivers Cuomo (lead vocals, lead and rhythm guitar), Patrick Wilson, Brian Bell, and Scott Shriner.
no. - winterbreeze
One of the most underrated bands ever, and definitely from the 90's-2000's!
17
Slayer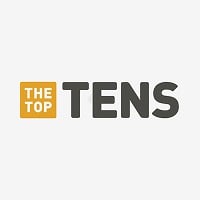 Slayer is an American thrash metal band from Huntington Park, California, formed in 1981 by guitarists Jeff Hanneman and Kerry King. They rose to fame with their 1986 album Reign in Blood, and is credited as one of the big four of thrash metal bands, the others being Metallica, Megadeth, and Anthrax. ...read more.
18
Grand Funk Railroad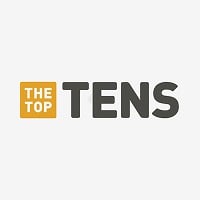 Grand Funk Railroad, sometimes shortened as Grand Funk, is an American rock band popular during the 1970s, when they toured extensively and played to packed arenas worldwide.
The Power Trio that should have been in years ago
Not a Hall of Fame without them already in there.
They are timeless
Should have already been in
1 Comment
19
Marilyn Manson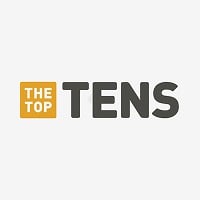 Marilyn Manson is an American rock band from Fort Lauderdale, Florida. Formed in 1989 by frontman Marilyn Manson and Daisy Berkowitz, the group was originally named Marilyn Manson & the Spooky Kids with their theatrical performances gathering a local cult following in the early 1990s. ...read more.
He is a genius. Vote for him.
He's more than a musician. He's contributed to movies/voice overs, and a painter. He's an idol from my childhood. 🖤
How Are They Not - WWEWBMortalKombatFan
20 Megadeth
21
Joe Satriani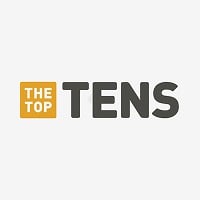 Joseph Satriani (born July 15, 1956) is an American instrumental rock guitarist and multi-instrumentalist. Early in his career, Satriani worked as a guitar instructor, with many of his former students achieving fame, such as Steve Vai, Larry LaLonde, Rick Hunolt, Kirk Hammett, Andy Timmons, Charlie ...read more.
22
Dave Matthews Band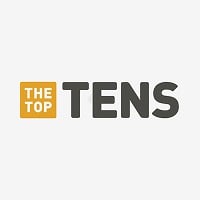 Dave Matthews Band is an American rock band that was formed in Charlottesville, Virginia in 1991. The founding members were singer-songwriter and guitarist Dave Matthews, bassist Stefan Lessard, drummer/backing vocalist Carter Beauford and saxophonist LeRoi Moore.
A lot of people hate them and a lot of people are diehards. I'm in the 10% that enjoy a lot of their music but don't hate them or are obsessed with them
HOF'ers for sure
These guys have consistently proven that they are above and beyond the other bands that came out at the same time they did. Not to mention they share some a lot of the same record and touring stats with led zeplin U2 the Beatles... #tourimg band in sales I n the world from 200-2009. they are the only band to consecutively debut 7 albums at #1 on billboard.
23
Pat Benatar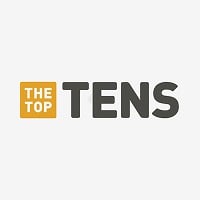 Patricia Mae Andrzejewski, known professionally by her stage name Pat Benatar, is an American singer, songwriter, and four time Grammy Award winner.
I am surprised she has not been on the list. shame
This is long overdue. So many hits, rick and rolled it without compromise and giving in to exploiting her sexuality and still performing today. Why has this not happened yet?

Also - Cher, Stevie Nicks and Tina Turner.
Seriously? Less than 1% chance? Travesty
Everyone knows a pat song
24
Foreigner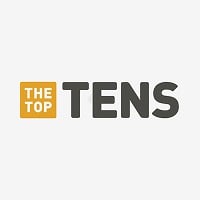 Foreigner is a British-American hard rock band, originally formed in New York City in 1976 by veteran English musician Mick Jones and fellow Briton and ex-King Crimson member Ian McDonald along with American vocalist Lou Gramm.
Embarrassing that they are not already in HOF
Absolutely should be in rock hall of fame, already in song writers hall of fame. long overdue!
Clearly should be in the hall. first 4 albums were classics
Well deserved, requested songs, excellent concerts, crowd pleaser
25
Jeff Buckley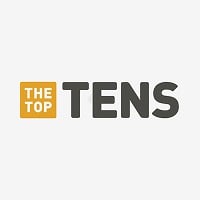 Jeffrey Scott "Jeff" Buckley (November 17, 1966 – May 29, 1997) raised as Scott "Scottie" Moorhead, was an American singer-songwriter and guitarist. ...read more.
He definitely deserves to be in the Hall of Fame. Jeff Buckley was an amazing musician and singer, a talent taken from us way too soon.
Jeff was an amazing guitar player and singer. His version of Hallelujah cannot be outdone by anyone ( Mr. Cohan being the exception). He was someone taken from us too soon so much potential was in him. He SO deserves to be honored.
26
Phil Collins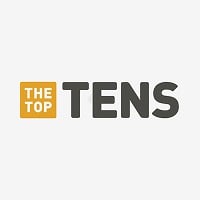 Philip David Charles "Phil" Collins is an English singer-songwriter and musician, who has also worked as a record producer and actor.
27
Billy Idol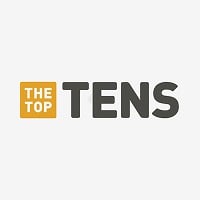 William Michael Albert Broad, known professionally by his stage name Billy Idol, is an English musician, singer, songwriter and actor.
28
Jethro Tull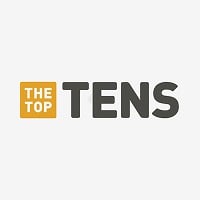 Jethro Tull were a British rock group, formed in Luton, Bedfordshire, in December 1967. Initially playing blues rock, the band soon developed its sound to incorporate elements of British folk music and hard rock to forge a progressive rock signature.
How is it that Jethro Tull are not in already? Their mix of Blues, Jazz, Celtic Folk, Folk, Bluegrass, and yes Rock is second to none. Most of their contemporaries are already in, (though it took too long ) Yes, Genesis, Rush, etc. Tull has Hit songs, Hit albums, Sold out arenas, and they have longevity. Not to mention musicality, musicianship and being an all around kick butt band. Both live and in the studio. To me and others Jethro Tull is the biggest of the biggest snubs. They most definitely should be inducted.
Dis picante they aren't in the hall. The most innovative band of all time. Truly one of a kind.
One of the biggest riffs in Rock n Roll history is Aqualung. This band had billboard number 1 and top ten Album hits throughout the 70s and had a longevity over the decades, that sells out arenas to this day. I'm baffled that they are not in, yet. what?
Absolutely!
1 Comment
29
Suzi Quatro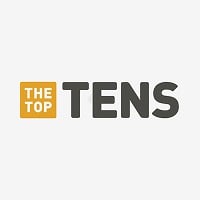 Susan Kay "Suzi" Quatro is an American hard rock singer-songwriter, multi-instrumentalist, and actress. She was the first female bass player to become a major rock star, breaking a barrier to women's participation in rock music.
30
Radiohead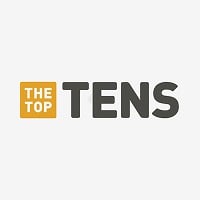 Radiohead are an English rock band from Abingdon, Oxfordshire, formed in 1985. The band consists of Thom Yorke (lead vocals, guitar, piano, keyboards), Jonny Greenwood (lead guitar, keyboards, other instruments), Colin Greenwoood (bass guitar), Phil Selway (drums), and Ed O'Brien (guitar).
31
Tim Buckley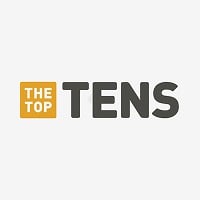 Timothy Charles "Tim" Buckley III (February 14, 1947 – June 29, 1975) was an American singer-songwriter and guitarist. His music and style changed considerably through the years; he began his career based in folk music, but his subsequent albums incorporated jazz, psychedelia, funk, soul, avant-garde ...read more.
32
Depeche Mode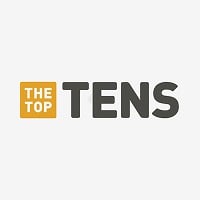 Depeche Mode are an English electronic and synth-pop band formed in 1980 in Basildon, Essex. The group's original line-up consisted of Dave Gahan, Martin Gore, Andy Fletcher, and Vince Clarke.
Over 100 million in album sales, 35 years as a band and still selling out STADIUMS! in 2018 No brainer
33
Kansas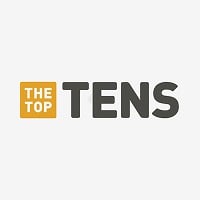 Kansas is an American rock band that became popular in the 1970s initially on album-oriented rock charts and later with hit singles such as "Carry On Wayward Son" and "Dust in the Wind".
Rock, progressive rock band.
A great band. Steve Walsh, one of the best american singer.
34
Frank Sinatra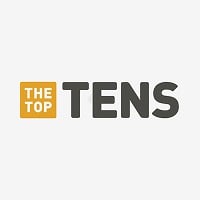 Francis Albert "Frank" Sinatra was an American singer, actor, and producer who was one of the most popular and influential musical artists of the 20th century. He is one of the best-selling music artists of all time, having sold more than 150 million records worldwide.
35
Soundgarden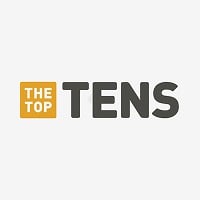 Soundgarden is an American rock band formed in Seattle, Washington, in 1984 by singer and rhythm guitarist Chris Cornell, lead guitarist Kim Thayil, and bassist Hiro Yamamoto.
R.i.P Chris Cornell! - Userguy44
36
Neil Sedaka
IT'S ABOUT TIME
37
Beck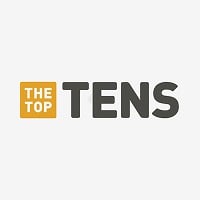 Beck Hansen, known by stage name Beck, is an American singer, songwriter, producer and multi-instrumentalist. He is mostly known for his musical composition, as well as a palette of sonic genres.
Hell yes. - JCHOW
38
Jimmy Eat World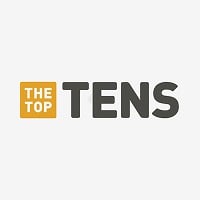 Jimmy Eat World is an American rock band from Mesa, Arizona, that formed in 1993. The band is composed of lead vocalist and guitarist Jim Adkins, guitarist and backing vocalist Tom Linton, bassist Rick Burch and drummer Zach Lind.
39
Blue Oyster Cult

40
Nine Inch Nails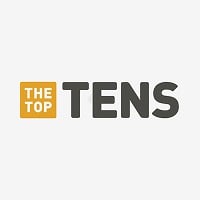 Nine Inch Nails is an American industrial rock band and, founded in 1988 by Trent Reznor in Cleveland, Ohio.
Trent Reznor is a genius and helped bring industrial music to the mainstream. Definitely deserves to be in.
41
John Denver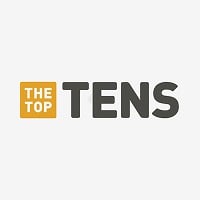 Henry John Deutschendorf Jr., known professionally as John Denver, was an American singer-songwriter, actor, activist and humanitarian, whose greatest commercial success was as a solo singer, starting in the 1970s.
John Denver wasn't a rock and roll singer!
He's awesome
42
Little Feat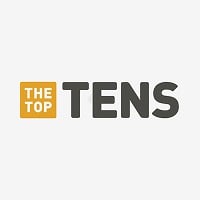 Little Feat is an American rock band formed by singer-songwriter, lead vocalist and guitarist Lowell George and keyboardist Bill Payne in 1969 in Los Angeles. George disbanded the group due to creative differences in 1979, shortly before his death.
Little Feat was a very talented group and well loved!
43
Pixies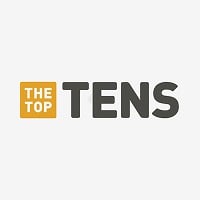 The Pixies are an American alternative rock band formed in 1986 in Boston, Massachusetts. The group disbanded in 1993 in acrimonious circumstances, but reunited in 2004. The group currently consists of founders Black Francis, Joey Santiago, and David Lovering.
44
Boston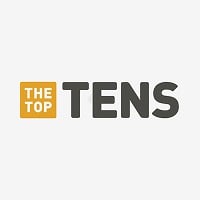 Boston is an American rock band from Boston, Massachusetts, that achieved their most notable successes during the 1970s and 1980s.
45
Stevie Nicks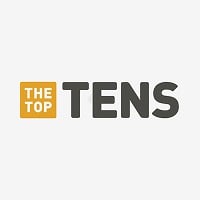 Stephanie Lynn "Stevie" Nicks is an American singer and songwriter, best known for her work with Fleetwood Mac and an extensive solo career, which collectively have produced over forty Top 50 hits and sold over 140 million albums.
Stevie Nicks' illustrious solo career has thrived for 37 years. She has contributed to numerous soundtracks, several duets, and has contributed backing vocals to many artists. She has also influenced, inspired, encouraged, and mentored countless artists including the current generation. She continues to be a huge draw for concert-goers even as she enters her seventies. Stevie Nicks has been eligible for the Rock and Roll Hall of Fame honor for 12 years and has earned an induction.
46
In Flames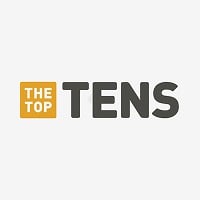 In Flames is a Swedish melodic death metal band from Gothenburg, Sweden, formed in 1990. ...read more.
47
Symphony X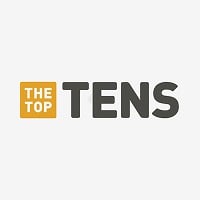 Symphony X is an American progressive metal band from Middletown, New Jersey. Founded in 1994, the band consists of guitarist Michael Romeo, keyboardist Michael Pinnella, drummer Jason Rullo, lead vocalist Russell Allen and bassist Michael Lepond.
48
Dionne Warwick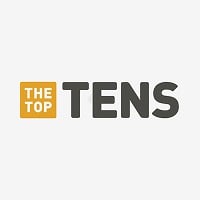 Marie Dionne Warrick is an American singer, actress and TV-show host, who became a United Nations Global Ambassador for the Food and Agriculture Organization, and a United States Ambassador of Health.
49
Dream Theater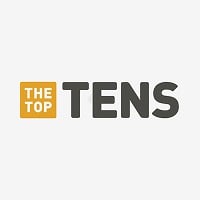 Dream Theater is an American progressive metal band from Boston, Massachusetts. The band was formed in 1985 under the name of "Majesty", only to change its name to Dream Theater later. ...read more.
50
Muse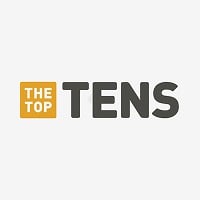 Muse are an English alternative rock band from Teignmouth, Devon, formed in 1994. The members are Matt Bellamy (lead vocal, lead guitar, piano, keyboard), Dom Howard (drums, percussion) and Chris Wolstenholme (bass, backing vocals). They've won several awards including 5 MTV Awards, 8 NME Awards, 2 ...read more.
PSearch List
Related Lists

Top Ten Artists Eligible for Rock and Roll Hall of Fame in 2020

Top Ten Rock and Roll Hall of Fame 2019 Nominees

Best Rock and Roll Hall of Fame Inductees of 2019

Music Artists Who Didn't Attend their Rock and Roll Hall of Fame Induction Ceremony
List StatsUpdated 28 Nov 2018
600 votes
63 listings
1 year, 292 days old

Top Remixes (4)

1. Def Leppard
2. Iron Maiden
3. Joe Cocker
truckturner

1. King Crimson
2. The Smiths
3. Thin Lizzy
Gg2000

1. Radiohead
2. Scorpions
3. Bryan Adams
Undistinguished
View All 4
Error Reporting
See a factual error in these listings? Report it
here
.