Top Ten Artists You Probably Didn't Know Were Signed Onto Roadrunner Records
NuMetalManiak Well folks, this is it. My 1000th list. Can I speak to all of you and say how happy I am after about 4 years of being on here to actually make one?

Well, yes, I've been doing lots of record label/artist lists recently, all original, believe it or not. Let's go back to Roadrunner Records, a famous company for it's sheer amount of rock/metal artists that are on the label. Did you know that some other artists are there too? I will be exploring which artists are on the label but not prominently on the label, which would refer to the ones that don't have more than half of their discography released under Roadrunner Records.
The Top Ten
1
Periphery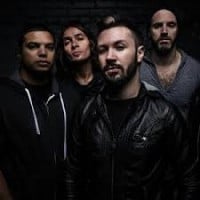 Periphery is an American progressive metal band based in Washington, D.C., formed in 2005. They are known for their heavy, progressive sound which employs poly-rhythmic patterns and soaring melodies. They are credited with popularizing the modern djent scene. Over time they have progressed from djent ...read more.
Periphery is mostly on Sumerian and Century Media Records. Their very first album was also released on Roadrunner. - NuMetalManiak
2
Ill Nino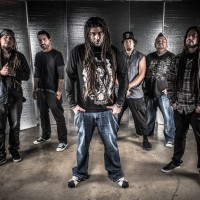 Ill Niño is an American heavy metal band formed in New Jersey in 1998. The group currently consists of lead vocalist Cristian Machado, drummer Dave Chavarri, bassist Lazaro "Laz" Pina, lead guitarist Ahrue Luster, guitarist Diego Verduzco, and percussionist Oscar Santiago.
Oddly enough, their most famous releases are on Roadrunner Records, which is their first three albums. But they have been on Victory Music more often, especially with their most recent albums. - NuMetalManiak
3
Cradle of Filth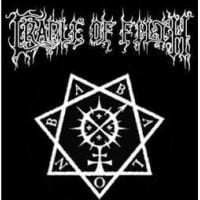 Cradle of Filth are a British extreme metal band that formed in Suffolk in 1991. The band's musical style evolved from black metal to a cleaner and more "produced" amalgam of gothic metal, symphonic black metal and other extreme metal styles.
Cradle of Filth has rocked (no pun intended) back and forth between many record labels. Roadrunner was one of them. - NuMetalManiak
4
Staind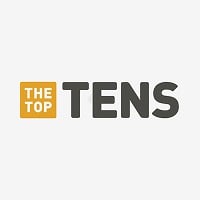 Staind was a Alternative Metal band formed in Springfield, Massachusetts in 1995. ...read more.
You all know I like Staind so much. I originally thought they were a Roadrunner exclusive band like most other nu metal artists, but it's rather surprising that only The Illusion of Progress and their self-titled albums are Roadrunner releases. Even moreso, Roadrunner isn't even their primary label. - NuMetalManiak
5
Shinedown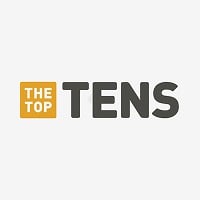 Shinedown is an American hard rock band from Jacksonville, Florida, formed in 2001 and founded by members Brent Smith, Brad Stewart, Jasin Todd, and Barry Kerch.
One of Staind's main record labels was Atlantic Records. Shinedown is primarily on this label, but they had released Amaryllis on Roadrunner as well. - NuMetalManiak
6
Korn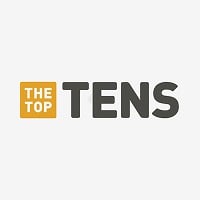 Korn is an American Nu-Metal band from Bakersfield, California, formed in 1993. The band's current lineup includes founding members Jonathan Davis, James "Munky" Shaffer, Brian "Head" Welch, and Reginald "Fieldy" Arvizu, with the addition of Ray Luzier, who replaced the band's original member, David ...read more.
Some of Korn's recent releases on Roadrunner, and they are one of the bands currently signed onto that label. Before that though, they've been predominant in Immortal and Epic Records. - NuMetalManiak
7
Gojira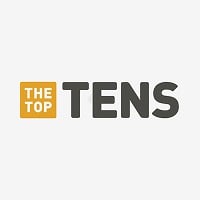 Gojira is a progressive metal band from Bayonne, France. The band was known as Godzilla until 2001. Gojira is composed of Joe Duplantier on vocals and rhythm guitar, his brother Mario Duplantier on drums, Christian Andreu on lead guitar, and Jean-Michel Labadie on bass.
Much like Korn, they have just recently signed on the label, with two albums on it. Before that they were much like Cradle of Filth, having signed onto several labels. - NuMetalManiak
8
Motionless In White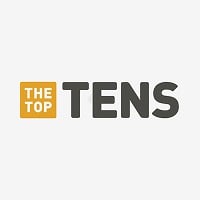 Motionless in White, often abbreviated MIW, is an American metalcore band from Scranton, Pennsylvania.
Their most recent album was released under Roadrunner, but they have been dominant in Fearless Records and even Tragic Hero Records beforehand. - NuMetalManiak
9
Megadeth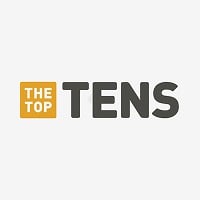 Megadeth is an American thrash metal band from Los Angeles, California. Megadeth was formed in 1983 by guitarist Dave Mustaine and bassist David Ellefson, shortly after Mustaine was fired from Metallica. They have released 15 studio albums to date, and have gone through many lineup changes, with Dave ...read more.
Well, I'm not a fan of Megadeth in the slightest. But they've had three releases in Roadrunner in the late 2000s and early 2010s. Before that they were dominant under Capitol Records. - NuMetalManiak
Nah, I think besides Nickelback, Megadeth was what made RR popular. and as far as metal goes, they were the best artist on it.
10
Biohazard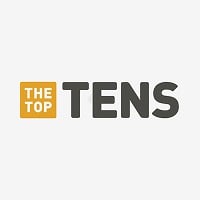 Biohazard is an American band formed in Brooklyn, New York in 1987. They are acknowledged as one of the earliest bands to fuse hardcore punk and heavy metal with elements of hip hop.
Looking at Biohazard's discography, it's surprising that each of their studio albums were released on different labels. Roadrunner was the one for their second album in 1992. - NuMetalManiak
BAdd New Item