Top 10 Assamese Singers
The Top Ten
1
Zubeen Garg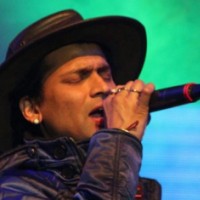 Zubeen Garg is an Indian singer, music director, composer, songwriter and actor. His contributions are mostly attributed in Assamese, Bengali and Bollywood. He has sung many songs in other languages including Tamil, Telugu, Kannada, Malayalam, Marathi, Odia, Bodo, Karbi, Nepali, Bishnupriya Manipuri, ...read more.
He is a living legend of India and no one can replace his place...his is a rare megastar who always with his people and he is multi talented artist of India
He has sung more than 9000 songs in various languages. He is definitely one of the best singer who is multi linguistics and can give any singer a run for their money.
He has recorded 16000 song in his career in various languages staring from Assamese to English.I have heard his second albums songs and 3 albums songs
Peculiar personality with unique melody in his voice. Even he has innovative ideas with social welfare accountability.
2
Neel Akash
This the the man who have charmed the assamese industry... What a voice u hold man it's fabulous and keep going and God bless u and God luck for your future man...
Neel Akash what a singer! I think neel akash is the most popular assamese singer...
I love Neel Akash songs and him and his style of singing songs
He is the deffernt... no sentence for him to explain his voice... after zubeen garg he is the best singer of Assam
3
Achurjya Borpatro
I love achurjya songs
My favourite singer
My favourite singer
My best singer.
4
Montu Moni saikia
He is nice n talented singer
Nice singer of assam
5
Kusum Koilash
I like it's Rap songs
What is singer?
I love rap song
I lik it's rap songs
6
Vreegu Kashyap
I like him more than other singers
He is the best singer
Vreegu kashyap number 1 stylish singer in assam and his song is very gd
Vreegu
7 Debajit Borah
8
Gitali Kakoti
My ba I always best. God bless you ba
9 Chayanika Borah
10
Angarag Mahanta
He is best in my opinion as he always try to uphold rich Assamese culture globally..
Some people r mad they r rating montu monu above Papon..I think we Assamese people have forgotten the taste of good music..and just running after some dance kind of music..which r neither pure bihu nor peppy numbers..
He is really a good singer ... With a unique voice.
Papon the is best
The Contenders
11
Zac Irfan

Rapper is a very talented artist
Hip hop rapper I love your rap
I like your rap style man
I love your rap style
12
Minimi
Minimi is an Assamese new age Rapper, Singer.
Bangladeshi. massive respect
Best Assamese rapper
Voice of Awahon
13
Priyanka Bhorali
Mur mon dole dole tumake dekha pale
Love you ba ❤️ good bless you 😊
14
Dikshu
I like his energitic song...and more
15
Babu
Really he is an awesome human bing. Great Singer in Assam.
He is an awesome human being...also good Singer
After Zubeen Garg I Like Babu
16 Luhit Payeng
17
Rakesh Riyan
His voice is mind-blowing and his songs also gaining popularity. Recently released visual song Ultrasound achieved more than 1 crore views
He can sing modern, he can sing bihu, specially he can sing hindi songs far better than other assamese singers
Super Versatile
18
Tarun Tanmay

He is best, I love his songs
I love tarun Tanmoy he is best
I love tarun Tanmoy
Assam best singer
19
Jai Barua
Joi barua,the one n only rockstar
20 Tarali Sharma
21
Nahid Afrin
Zubeen da love you
22 Anupam Saikia
23
Jitul Sonowal
1. He is first singer, who modernize the Assamese songs.
2. He introduced the zubeen as singer
3. His songs still surprising and after bhupen hazarika, he was the most popular singer, still popular.
Pink Floyed of Assam
24
Kallol Barthakur
Jubin... World's best singer? Phew... Have you guys gone mad? Kallol Barthakur is a far better singer than Jubin. In true sense.
25
Nilakshi Neog
She is a female singer... When she sings with neel akash, the song goes blockbuster for me...
PSearch List