Best Athletes of the 1980s
anthonybecerra831
The Top Ten
1
Wayne Gretzky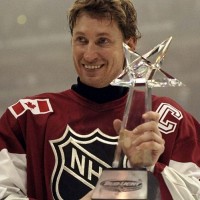 Wayne Douglas Gretzky CC is a Canadian former professional ice hockey player and former head coach. He played 20 seasons in the National Hockey League for four teams from 1979 to 1999.
2
Larry Bird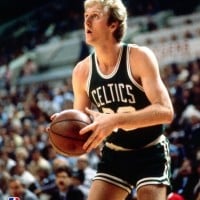 Larry Joe Bird is an American retired professional basketball player who played for the Boston Celtics of the National Basketball Association. Bird is a 3x champ, 1x ROTY, 1x Finals MVP, 3x 3PT Contest winner, all with the Boston Celtics. (1979-1992)
3
Joe Montana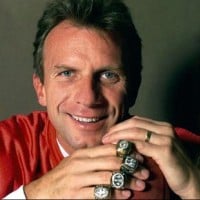 Joseph Clifford "Joe" Montana, Jr., nicknamed Joe Cool and The Comeback Kid, is a retired American football quarterback.
4 Vladimir Salnikov
5
Lawrence Taylor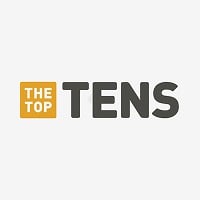 6
Magic Johnson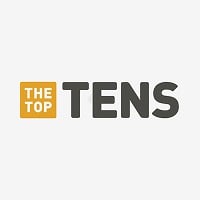 Earvin "Magic" Johnson Jr. is a retired American professional basketball player who played point guard for the Los Angeles Lakers of the National Basketball Association for 13 seasons.
7
Eric Dickerson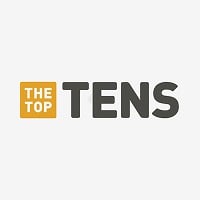 Eric Demetric Dickerson is a former college and professional American football player who was a running back in the National Football League for eleven seasons during the 1980s and 1990s.
8
Diego Maradona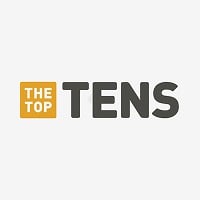 Diego Armando Maradona is a retired Argentine professional footballer. He is known for "The Goal of the Century" and the "Hand of God" goal.
The absolute number 1 of the decade
He is still the God of football for the Argentinians (Messi haven't manage to dethrone him).
100% no doubt one. - ParasN2000
9
Carl Lewis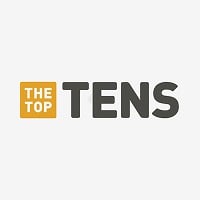 Frederick Carlton "Carl" Lewis is an American former track and field athlete who won nine Olympic gold medals, one Olympic silver medal, and 10 World Championships medals, including eight gold. His career spanned from 1979 to 1996, when he last won an Olympic event.
He should be in the top ten.
The number 1 of this list (Gretzky) is famous for 350 millions of people and totally unknown for over 6 billions...(also third as greatest athlete of all time! ).
Amazing Athlete fast,powerful just a great all round athlete,should be #1
10
Naim Süleymanoğlu
One of the greatest athletes of all times, 'the Pocket Hercules' was the first weightlifter to won 3 gold Olympic medals and the broke his first world record in men's category aged 16!
The Contenders
11
Moses Malone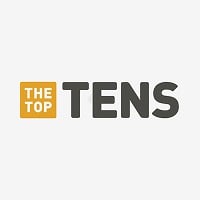 Moses Eugene Malone was an American basketball player who played in both the American Basketball Association and the National Basketball Association from 1974 through 1995. The center was named the NBA Most Valuable Player three times and was a 12-time NBA All-Star and an eight-time All-NBA selection. ...read more.
12
Michael Jordan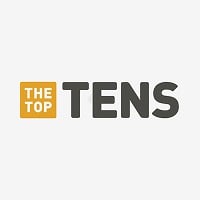 Michael Jeffrey Jordan, also known by his initials, MJ, is an American retired professional basketball player.
CORRECTION :I totally disagree...
(I'm sorry).
I can understand the differened opinions with the list maker as I just realized that he's too young and didn't lived in the 80s.
I totaly disgorge with this top ten.
The absolute number 1 of the decade is D.A.Maradona.
The number 2 belongs to M.J. MVP of the NBA 1988, three consecutive years (1987,1988,1989) top scorer, twice best male basketball player of the year (1983,1984) as a college player, Olympic champion with the National team (1984).Also, his personal best career year in NBA was in this decade.Although three NBA super players were at their best in '80s (Jabbar. Johnson. Bird), Jordan was the one that amazed everybody. Only club titles weren' t in his hands.
13
Florence Griffith Joyner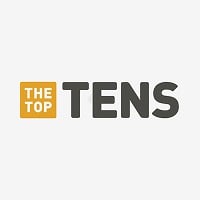 Florence Griffith - Joyner is regarded the fastest woman of all times.
In 1988 USA Olympic trials she broke the world record of 100 meters by 0.27 seconds and in same years' Olympics the world record of 200m by 0.37 seconds. I remind that Usain Bolt improved the world record of 100m totally 0.15 seconds and the 200m totally 0.13 seconds. She won 3 gold and one silver medal in 1988 Olympics. She also won a silver medal in 1984 Olympics.
Her world records still stand.They aren't the oldest (J. Kratochvilova, 800m since 1983), but if there is a record of track and field that will stand for half a century, it will be her one of 100m (10.49).
She's quite forgotten by a lot...
14
Mike Bossy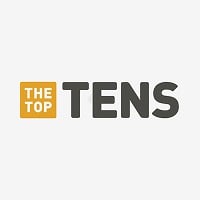 Michael Dean Bossy or, according to some sources, Michael Jean Bossy is a Canadian former ice hockey player who played for the New York Islanders for his entire career and was a crucial part of their four-year reign as Stanley Cup champions in the early 1980s.
15
Jackie Joyner-Kersee
Jacqueline "Jackie" Joyner-Kersee is an American retired track and field athlete, ranked among the all-time greatest athletes in the heptathlon as well as long jump. She won three gold, one silver, and two bronze Olympic medals, in those two events at four different Olympic Games (1984 - 1996). Her best performance was in 1988 Seoul Olympics, were she won both gold medals. One year earlier she succeded the same in 2nd World Championship of Track and Field, held in Rome.
Joyner-Kersee was the first woman to score over 7,000 points in a heptathlon event (during the 1986 Goodwill Games). Also she still holds the second best record in long jump with 7.49m from 1994.
Sports Illustrated for Women magazine voted Joyner-Kersee the Greatest Female Athlete of All-Time.
16
Julius Erving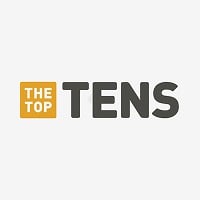 Julius Winfield Erving II, commonly known by the nickname Dr. J, is an American retired basketball player who helped popularize a modern style of play that emphasizes leaping and playing above the rim.
17
Marvin Hagler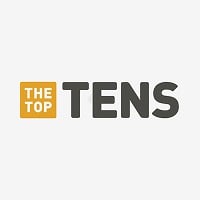 Marvelous Marvin Hagler vs. Thomas Hearns, was a world middleweight championship boxing match between undisputed champion Marvin Hagler and challenger Thomas Hearns, the then reigning world's junior middleweight champion, who had gone up in weight for the bout.
18
Michel Platini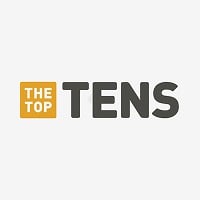 Michel François Platini is a football administrator, who served as the president of the Union of European Football Associations from 2007 until 2015, after which he was banned for 8 years following an ethics investigation by the FIFA Ethics Committee on 21 December 2015, and formerly a French football ...read more.
19 Daley Thompson
20
Martina Navratilova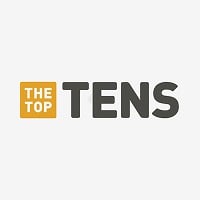 21
Zico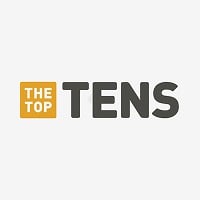 The 'White Pele' took part in three World Cups (1978,1982,1986), but non was victorious for his National team, though the teams of Brazil were eligible for the trophy.
22
Kareem Abdul-Jabbar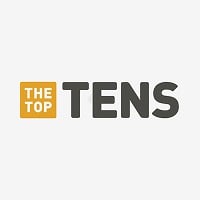 Kareem Abdul-Jabbar is an American retired professional basketball player who played 20 seasons in the National Basketball Association for the Milwaukee Bucks and Los Angeles Lakers.
In 2013, Julius Earving (always an opponent of Jabbar, said that according to stats Kareem is the number 1 of all times.
Maybe this is partially true, but Jabbar is definitely in the 5 best of all times (positions 3-5 with LeBron James and Earving Johnson).
23
Manuel Estiarte
One of the 3 greater waterpolo players ever.
24 Sergey Bubka
25
Marco van Basten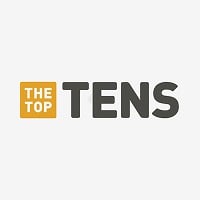 Marcel "Marco" van Basten is a Dutch football manager and former football player, who played for Ajax and Milan, as well as the Netherlands national team, in the 1980s and early '90s as a forward.
26
Marita Koch
Marita Koch is a German former sprint track and field athlete. During her career she collected sixteen world records in outdoor sprints as well as fourteen world records in indoor events. Her record of 47.60 in the 400 metres, set on 1985, still stands (the second long lived track and field world record). Her 200m world record was broken by Florence Griffith - Joyner.
She won one gold Olympic medal and one silver in 1980 Olympics.
27
Kristin Otto
Kristin Otto is a German Olympic swimming champion. She is most famous for being the first woman to win 6 gold medals at a single Olympic Games, doing so at the 1988 Seoul Olympic games. She has also won 7 gold medals in World Championships.
Otto was also the first woman to swim the short course 100 meter backstroke in under a minute (1983).
28
Leonid Taranenko
Leonid Arkadevich Taranenko is a former Soviet/Belarusian weightlifter. His 266 kg clean and jerk in 1988 is still the largest amount ever lifted in competition, though no longer an official world record due to restructuring of weight classes. His record in total (475 kgr-1988) stood for 29 years.
He won one gold Olympic medal (1980) and one silver (1992).
29
Sebastian Coe
The 80s was the most competitive decade in sports history. USA and USSR presented some of the most distinguished athletes of all times.
But not only them. The other countries (UK, East Germany, etc) showed up with great athletes.
Sebastian Coe is a British mid-distance runner of athletics, who won one gold and one silver Olympic medal in the each of the first two Olympic Games of the decade. He is considered as one of the best of all times in these races.
30
Jarmila Kratochvilova
Jarmila Kratochvíloveá is a Czech former track and field athlete. She won the 400 metres and 800 metres at the 1983 World Championships, setting a world record in the 400 m. In 1983, she also set the world record for the 800 metres, which still stands and which is currently the longest-standing individual world record in athletics. Due to the boycott of the Eastern European countries in 1984 Olympic games, she didn't have to win Olympic medals (except the one silver in 1980 Olympics).
31
Karch Kiraly
Best volleyball player of 20th century joined election with Lorenzo Bernardi.
32
Sugar Ray Leonard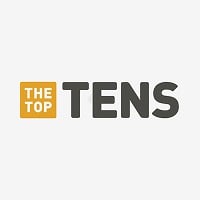 Ray Charles Leonard, best known as "Sugar" Ray Leonard, is an American former professional boxer, motivational speaker, and occasional actor.
33
James Worthy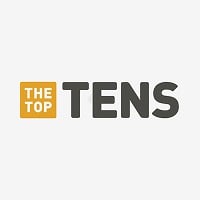 34 Russ Grimm
35 Keith Millard
36 Lorenzo Charles
37 Mark Messier
38 Yuriy Sedykh
39 Vyacheslav Zaytsev
40 Ivan Lendl
41 Matt Biondi
42 Edwin Moses
BAdd New Item