Greatest Athletes of All Time
The Contenders: Page 19
361
Alex Rodriguez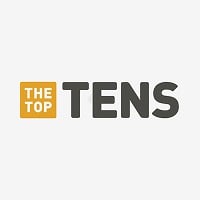 Just can't explain how good this guy is. A natural five tool player with the combination of speed, arm strength, hitting for average, power and great defense at very tough positions probably will end up as the games greatest player
Ya, he may be a guy you don't to have in your locker room, but what he does on the baseball field is amazing.
Should be a lot higher on the list. Higher than Ortiz. The Peyton Manning of baseball. Killer and record breaking regular season stats but postseason failure. On average he racks up stats and accolades faster than any player in history. If he only had a ring he would be considered one of the top 10 baseball players ever. Manning got his ring, who knows A-Rod might get his soon. It's baseball, these guys could play into their late 30s maybe 40s. Plus what makes him amazing is the fact that he is clean, no roids or HGH or anyone of that. The guy lets his talent do all the work, bringing him success and failure. Hey at least if he messes up he'll mess up honestly not cheat and still mess up (so sad, LoDuca seriously-worst roid user ever). - yougnr1116
You just can not put people here with drugs.
V 1 Comment
362
John Elway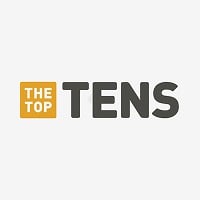 John Albert Elway Jr. is a former American football quarterback and current executive vice president of football operations and general manager of the Denver Broncos of the National Football League.
Coming out of college, Elway was the most sure thing first round draft pick in the NFL draft to date. Not bad for the best baseball pitcher to come out of college that year.
Big boy shoulder pads, could run, stretch the play, cannon for an arm, intelligence, leadership, a winner still winning!
john elway is the best quarter back ever the only reason farve broke his record is because he played for way longer - big-al
This guy is about 500 spots to low.
363
Babe Didrikson Zaharias
She was not only a stud in track and field, she was dominant in the LPGA. In high school she was the star of her AAU team. Babe is a hall of fame track star and a hall of fame golfer. She also was an All American Basketball player. If that isn't an athelete then i don't know what is.
Absolutely best all around most dominating athlete, threw a baseball over 300ft as well,won 17 consecutive LPGA tournaments, next to her would be Jim Thorpe
V 1 Comment
364
Julius Peppers
Great at many positions on the offensive and defensive side of the ball, as well as being a handful on the basketball court and a freak of nature in size, build and agility.
Oh lord words cannot say how athletic he is
365
Lance Armstrong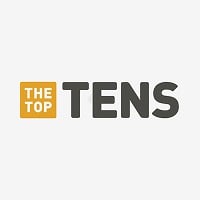 Sorry, this guy cheated his way to the top and as such he should not be on ANY list.
Everyone in the sport of cycling has done some sort of drug to be better. It's part of the history of the sport. It is still going on and I personally think it always will. It was a domino effect, because once one guy does it and is now better, the next guy is gonna want to do it to be better. Lance is an extremely strong athlete, as well as a strong person. He has fought many things. He has fought accusations of using dope, and lied, but he also fought cancer. He might of lost his titles, but has not lost my respect for him.
Cyclists never let up as the rider covers 2, 200 miles over 21 days. No other sport requires so much endurance for such a long period of time. A marathon is exhausting, but it is over in 2 hours for the winner. Tennis players play six rounds in tournament, pretty tough, but not as exhausting as Tour ride.
He sucks he cheated
V 28 Comments
366
Nolan Ryan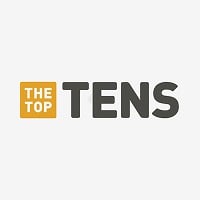 Wow, how quick people forget. Most dominant pitcher of his time.
He has 5 no hitters come on. He 1 of the best.
V 1 Comment
367
Tiki Barber
best giant running back small and quick could run through the hole with the quickness
368
Brian Lara
Most cricket world records for batting
Broke the Test and First Class records a few months apart. Still standing
Ability to change a game. Lots of records. Deserves to be in the top 50
369
Dwyane Wade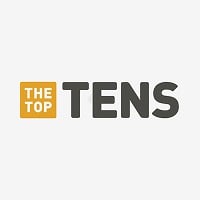 Dwyane Tyrone Wade Jr. is an American professional basketball player for the Miami Heat of the National Basketball Association.
He came into the league among Lebron James Carmelo Anthony and Chris Bosh and he pulled himself away from the shadows and was the first among them to win a NBA ring, also winning finals MVP. He has the closest high flyer style to Michael Jordan and now even Lebron realized that Wade can do it better and joined him in Miami, so he can finally win a ring, but he will never do it on his own like Wade did. Above all this, at this point he is the best clutch player in the league, that's why when the game is on the line the ball goes to Wade not James.
He has incredible speed, agility, strength, balance, hand eye coordination, touch and was never intimidated by pressure, opponents or odds, he played through injury and carried an otherwise terrible team to the playoffs for so many years, and the heat wouldn't even come close to a championship in 06 had it no been for him.
best team player, very unselfish. Best looking too!
Dwyane wade forever... Period.
V 1 Comment
370
Paavo Nurmi
Nurmi won a total of nine gold and three silver medals in the 12 events in which he competed at the Olympic Games from 1920 to 1928.

Nurmi is also considered the best Olympian of all time.

Best athlete in the Olympic Games ever! He could beat the competitors with just half the energy he had in he's body.
It was a long time ago, but you can't argue the fact that he won the 1500, 5000 and 10000 in the Olympics. Plus he won multiple gold metals throughout three Olympic appearances.
Greatest athlete ever. period
V 3 Comments
371
Reggie Bush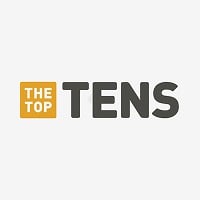 Reginald Alfred "Reggie" Bush Jr. is an American football running back who is currently on the Buffalo Bills roster.
Re-energized new orleans. Period.
372 Mike Piazza
373
Jonah Lomu
The fact that he is not in the top 10 is scary but to be in 82nd place is frankly insulting. Although most people on this site have no idea about rugby you have to look this guy up. Over 115kg and could run the 100m in under 11 seconds, oh and he was a winger, kind of like a running back or wide receiver, find me one person in either rugby or football who was more dominant than this man. Having an incredible career struck down by kidney failure is such a loss and I'm confident that if his career was longer people in America would have heard of him and he would be in the top 10. Honestly people just watch him on YouTube.
Tiger Woods, a golfer, is in the top ten and Lomu, who got offered a spot on the Dallas Cowboys- for playing an entirely different sport, is at 41? Undeniably the greatest rugger of all time, the most physically impressive athlete ever to grace this planet, and the talent to back it up.
Should easily be in the top 10, he is the greatest rugby player of all time and probably could have been in the greatest nfl players of all time had he played the sport. The man was a monster, insanely strong and powerful and scarily fast too.
He was the greatest rugby player of all-time aka GOAT
V 9 Comments
374
Paula Newby-Fraser
Winner of more Ironman Triathlons than anyone on the planet
375
Karen Smyers
Gold Hawaii Ironman 1990 Women's Triathlon
Gold Hawaii Ironman 1995 Women's Triathlon
Pan American Games
Gold Mar del Plata 1995 Women's Triathlon
Gold Mar del Plata 1999 Women's Triathlon
ITU World Championships
Gold ITU World's 1995 Women's Triathlon
US Pro Nationals
Gold 1990 US Pro Nationals Women's Triathlon
Gold 1991 US Pro Nationals Women's Triathlon
Gold 1992 US Pro Nationals Women's Triathlon
Gold 1993 US Pro Nationals Women's Triathlon
Gold 1994 US Pro Nationals Women's Triathlon
Gold 1995 US Pro Nationals Women's Triathlon -
376
Gene Conley
NBA Champion 1958-59
NBA Champion 1959-60
NBA Champion 1960-61
World Series Champion 1957
MLB All-Star 1954, 1955, 1959

1952 Boston Red Sox
1954-58 Milwaukee Braves
1959-60 Philadelphia Phillies
1961-63 Boston Red Sox

1952-53 Boston Celtics
1958-61 Boston Celtics
1962-64 New York Knicks

377
Karch Kiraly
Dominated his sport (volleyball) for decades. Considered the greatest VB player ever, and IMHO in the top 50 athletes of all time.
And Paolo Bernardi? He was voted the best volley player of all time TOGETHER with kiraly
378
Pete Rose
What of Wilma Rudolph or Jesse Owens or Jim Thorpe
379 Nastia Liukin
380
Chris Bosh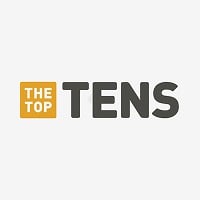 Christopher Wesson Bosh is an American professional basketball player for the Miami Heat of the National Basketball Association.
PSearch List
Recommended Lists
Related Lists

Funniest Athletes of all Time

Scariest Athletes of All Time

Best Female Athletes of All Time

Most Respected Athletes of All Time

Greatest European Athletes of All Time
List Stats
56,000 votes
564 listings
11 years, 270 days old

Top Remixes (112)

1. Muhammad Ali
2. Usain Bolt
3. Bruce Lee

danredfearn

1. Muhammad Ali
2. Roger Federer
3. Michael Jordan

hanuverma

1. Roger Federer
2. Pele (Edson Arantes do Nascimento)
3. Michael Phelps

kormo
View All 112
Posts
What sport DIDN'T Jim Thorpe dominate?
candymann
ROMAN SEBRLE IS THE WORLDS GREATEST ATHLETE
visitor
Best athlete, not best player!
visitor
Ruth. Gretzky, Jordan
visitor
Greatest ATHLETES of All Time
visitor
Error Reporting
See a factual error in these listings? Report it
here
.