Greatest Athletes of All Time
This is not a list of the greatest players of all time, although many of the athletes on the list may have been great players. This is a list of the greatest athletes which begs the question, what makes someone a great athlete. For the purpose of this list, athletic greatness is defined as possessing a variety of attributes that contribute to athletic prowess. These include speed, quickness, endurance, power and hand-eye coordination. That is why this list does not include specialized athletes such as marathon runners or bicyclists. While it is clear that Lance Armstrong is a master in his field, he has not proven that he could compete in other sports where more is required than pumping his thighs for hours on end.
The Contenders: Page 3
41
Zinedine Zidane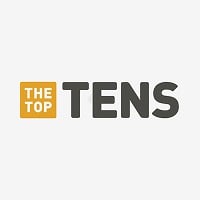 Zinedine Yazid Zidane, nicknamed "Zizou", is a retired French footballer and current manager of Real Madrid.
I cannot believe Zidane is not higher than Ronaldo and Ronaldinho.
Having said that, I still haven't seen Cruyff here, which says a lot.
And more generally, how come there are so few football (soccer) players when it is the most practiced (and popular) sport on the planet?
Zidane is the best soccer player of all time. Why is Christiano Ronaldo higher than him. Zidane should be above pele. He has the most skill
Zidane is the legend of football and he would be remained as a unique iconic player of all the time and no one could replace him.
Zidane is better than any other player in the world he was the most effective player of football ground.
Love you zizou
V 7 Comments
42
Sugar Ray Robinson
Best pound for pound boxer of all time. enough said.
43
Haile Gebrselassie
Never lost a 10.000m race, beat several world records, beat the 2h04m barrier at the marathon. Considering he came from a very poor country and made it to the top of the world, he has to be the best athlete ever!
Haile Gebreselassie is the ever great man, no doubt at all, he deserves it, Best record holder, brilliantly determined man= Hile Gebresilassie, I don't why they put here...
How do you forget as he didn't defeat for eight consecutive years. He is the 1st in the world. But who are give this rank. It is so funny! Always Americans first' who say so. I think they select by their income not by their talent. Always forgery rank.
Just look at his longevity, he has been at the top of his profession - breaking all kinds of records until the end of his career - for nearly three decades. Who else lasted that long? Haile Geb is a top 10 athlete in the all time best list!
V 15 Comments
44
Kobe Bryant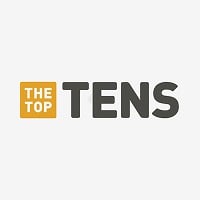 Kobe Bean Bryant is an American retired professional basketball player. He played his entire 20-year career with the Los Angeles Lakers of the National Basketball Association. Kobe Bryant has won 5 NBA championships with the Lakers and is the all-time leading scorer in Lakers franchise history.
I have loved Kobe ever since I was 2 years old. I saw Kobe when he made 81 points, I saw Kobe each time he got the MVP award in both the NBA and All-Star games. I've seen everything Kobe has accomplished if I wasn't born at the time I would see it on YouTube. Only Jesus could beat Kobe at basketball. I don't care if he can be a ball hogger sometimes, I don't care if he disses people, and I don't care if he's 21 on this list! Kobe did not go to the NBA for fame or anything like that! What he went to the NBA for was to express his love of basketball not for popularity! When he retires it will be the saddest day of my life besides the death of friends or family. Like I said I don't care if Kobe is not #1 in this list. He will always be #1 to me.
kobe may not be better than jordan but he is a beast! you have to admit!
The only reason he set any record is because he was able to skip college and go straight into the NBA, players, of the past, could not be drafted until their college teammates would have graduate (that's 4 years) if he had played college his body/skill like all athletes would have been going down. That's be real here
Kobe should be way higher.
V 39 Comments
45
Derek Jeter
He's. A really good mlb player that plays shortstop for the Yankees and he's a good person on and off the field
This guy is the complete package. Playing on the biggest stage (NYC) in sports and one of the best performers in clutch situations!
Great player hits to all fields and has had 14 all star appearances
A name that will live forever.
V 2 Comments
46
Willie Mays
Read the latest biography of Willie Mays and see what the world thought of him. Better than Babe Ruth. There were no black players in Ruths era. Perfect physical specimen who also was a great person to all races. Played in poor hitters parks and still hit prolific home runs. Willie and Michael tied for first.
Willie should be in the top ten. He could control a baseball game all by himself. Hit, field, throw, run, hit for power. A 5 tool player with no comparison.
An all-around gifted athlete! Special! And such flare! The fans adored him because he was always an entertainer. Willie Mays could do it all, sometimes with such grace and fluidity, and sometimes with unbridled power. And he sustained his excellence throughout his long career. Greatest athlete ever! - 5ToolPlayers
In my opinion, he's the best mlb player ever. Not babe Ruth. - Ajkloth
V 1 Comment
47
John Cena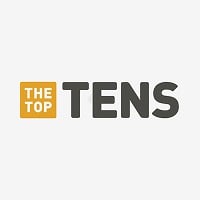 John Felix Anthony Cena Jr. (/ˈsiːnə/; born April 23, 1977) is an American professional wrestler, rapper, actor, and reality television show host signed to WWE, where he is assigned to the SmackDown brand. ...read more.
He is just an entertainer and not an athlete. The one who put his name in this list must be totally dumb.
He's a wwe wrestler, they are fakers
He is the face that runs the place.
Even he is a entertainer HIS Physique is great. awesome weight lifter deserve to be in the list
V 7 Comments
48
Tony Hawk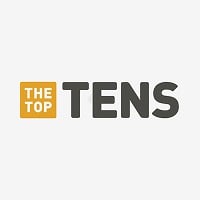 Most Influential and progressive skate boarded of all time. He elevated the sport into the main stream all the while Becoming a household name and media icon.
I think he is the best skate border ever he does awesome tricks - tawilliams
He is a pretty good skater
You suck
V 1 Comment
49
Alexander Karelin
This guy should definitely be top 10, most likely top 3. He was basically undefeated till he quit, in a sport that is immensely demanding and tough. In the last 6 years he didn't even lose a single point (except the last game of his career) and no one else has ever been able to throw super heavy weight wrestlers. No one ever!
The most dominating athlete ever... did things his competition could only dream of. Greco-Roman wrestler who went 10 years undefeated and for the last six of those years, he never had a point scored on him! - armust
Undefeated from 1988 to 2000 Even the people that vote for wrestlers got it wrong, Dan Gable and Cael Sanderson are incredible but Karelin went 6 year without being scored on. And my American friends how is John Smith not on this list 6 world/Olympic championships. So Jordan 6 world championships is #1 Smith 6 world championships not on the list and Karelin 12 world/Olympic championships #54 what? And if it is not about championships it must be about dominating you like Jordan right? Not being scored on in 6 years how do you get more dominant then that, oh I know you though people like rage dolls, Karelin win.
Incredible fighter, lucky for mma fighters he didn't swap sports
V 17 Comments
50
Serena Williams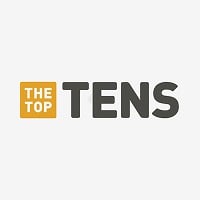 48? Are you kidding me? Why so low? Serena has won more grand slams in the open era than any other tennis players in history. Might I say that she has 23 to Roger Federer's 19, yet for some reason he is in the top 10. She also was pregnant when she won her 23 slam! Amazing! Yes, the men's and women's game are really different but that should not at all take anything away from her accomplishments. She has been dominating the women's game ever since her first grand slam win in the late 90's. That's nearly 20 years! How many people can be known to not only compete but to dominate their sport like Serena has for that long. Most likely a very small list. Please give credit where it's due and recognize how great of an athlete she is.
You cannot compare apples to oranges. Serena is an enigma in sports today. I do not play sports of any kind, except for enjoying my local gym. I don't even play tennis! Pound for pound, Serena Williams out preforms any other modern athlete to date. Give her credit.
I believe when Serena Williams is on form no ladies singles player in the history of tennis could beat her, her immense power and her general domination, the only person who can stop serena is herself.
Definitely should be top 10
V 11 Comments
51
Magic Johnson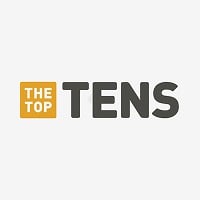 Earvin "Magic" Johnson Jr. is a retired American professional basketball player who played point guard for the Los Angeles Lakers of the National Basketball Association for 13 seasons.
One of the best basketball players of all time
He is on here twice.
Best passer and play maker of all time he could also score play any position on the floor and rebound not to mention his steller defense
He's good m8
V 3 Comments
52
Michael Vick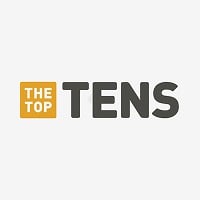 Michael Dwayne Vick is an American football quarterback who is a free agent. He has previously played for the Atlanta Falcons, Philadelphia Eagles, New York Jets and Pittsburgh Steelers.
Not as accomplished as others, but it is amazing to watch the man play. Even when surrounded by the best athletes in all of sports, Vick still seems to be in a different class from his competitors. Inhuman speed, quickness and acceleration with a cannon of an arm; Vick has the physical potential to be the greatest player to ever step on the field.
Come on, arguably the most athletic quarterback to play. His 2 years in prison ruined his career. He is so elusive, has great agility, has a CANNON throwing arm. He is a freak of nature. So underrated - RPD6478
All of you hating Vick the happened 9 years ago get over and quit and also if you say he sucks you should never talk about football again he ran a 4.25 40 and can throw a football 70 yards so shut up
You're the best
V 6 Comments
53
Travis Pastrana
He should be in the top 10 for sure. The kid won the AMA motocross outdoor national championship, AMA super cross championship and the ESPN X games all in one year. He won a outdoor event then hopped on a plane and won the gold in X-games freestyle.
Greatest athlete of all time hands down. No one on earth can compete with what he has done. Could've been great at any sport watch 199 lives
Not my very favorite but he's definitely the ballsiest mofo out there. #tougherthana2dollarsteak the dude is INSANE he has redefined "YOLO" more times than I can count. And why isn't Brett Favre on this list?!? He's the BEST OF ALL TIME!
54
Ted Williams
He was the last person to hit.400. He also has the highest all-time on-base percentage. He should be in the top 10
Mediocre or subpar on defense. A great specialty athlete, not one of the greatest athletes. - 5ToolPlayers
top 6
55
Gordie Howe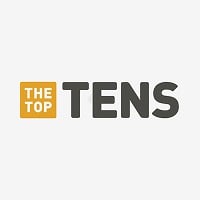 He played in the NHL until he was 51, he dominated every aspect of the game. One of the greatest athletes of all time.
Should be in the Top 10 simply for his longevity. Had tons of records as well.
GOD BLESS GORDIE HOWE MANY TIMES OVER-!
GOD BLESS GORDIE HOWE MANY TIMES OVER-!
56
Rocky Marciano
49-0 Undefeated! Never lost! Even Muhammad Ali said that Marciano was his biggest influence growing up. Definitely Rocky Marciano should be top 7
Undefeated macho and a man of steel with the ability to survive in a world of long running. He is a favourite of stallone and so why not me?
Are you serious at 125 who won 49 straight fights beat joe louis twice
Undefeated boxer he should be number 1
57
Pedro Martinez
One of the best baseball player of Dominican Republic and the MLb
Greatest Dominican baseball pitcher of all time
V 1 Comment
58
David Beckham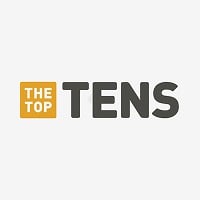 Beckham is the best free-kick taker
He's good but a bit overrated though
What is he doing on this list
David Beckam is a legend if anyone says otherwise I will hunt you down.
V 3 Comments
59
Kareem Abdul-Jabbar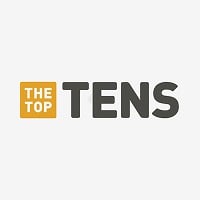 Kareem Abdul-Jabbar is an American retired professional basketball player who played 20 seasons in the National Basketball Association for the Milwaukee Bucks and Los Angeles Lakers.
Really he is all time greats
The man who changed basketball
Had the only unstoppable shot... The old sky hook
He is the bast player ever
V 3 Comments
60
Anderson Silva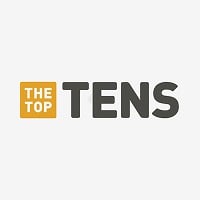 "Whether its pound for pound or not, Anderson Silva is without doubt, the greatest mix martial artist fighter of all time"!
This man is best in their business and even ranked above michael jordan
Best ever martial artist in the history. He is in the same level as Bruce Lee, Mike Tyson or Muhammad Ali.
V 1 Comment
PSearch List
Recommended Lists
Related Lists

Funniest Athletes of all Time

Most Respected Athletes of All Time

Scariest Athletes of All Time

Best Female Athletes of All Time

Greatest European Athletes of All Time
List Stats
61,000 votes
635 listings
11 years, 336 days old

Top Remixes (114)

1. Muhammad Ali
2. Usain Bolt
3. Bruce Lee

danredfearn

1. Muhammad Ali
2. Roger Federer
3. Michael Jordan

hanuverma

1. Babe Ruth
2. Michael Jordan
3. LeBron James

N-comelli
View All 114
Posts
What sport DIDN'T Jim Thorpe dominate?
candymann
ROMAN SEBRLE IS THE WORLDS GREATEST ATHLETE
visitor
Best athlete, not best player!
visitor
Ruth. Gretzky, Jordan
visitor
Greatest ATHLETES of All Time
visitor
Error Reporting
See a factual error in these listings? Report it
here
.