Greatest Athletes of All Time
The Contenders: Page 9
161 Luis Tiant
162
Mia Hamm
Love her and soccer. I also read a book about her at school.
163
Thomas Muller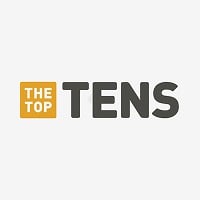 Thomas Müller is a German professional footballer who plays for Bayern Munich and the Germany national team.
164 Nick Collins
165
Ashley Cole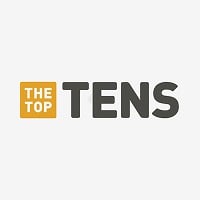 Ashley Cole is an English professional footballer who plays as a left-back for Los Angeles Galaxy in Major League Soccer.
166 CC Sabathia
167
Ricky Steamboat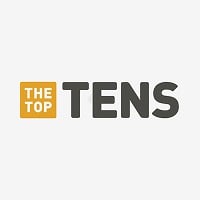 Richard Henry Blood Sr., better known by his ring name Ricky "The Dragon" Steamboat, is an American retired professional wrestler.
168
Ricky Carmichael
RC is truly a great athlete and would excel in many disciplines that are fitness and finesse oriented but I feel the sport itself, despite it's documented difficulty, hinders his ranking. I just put in for Jeff Ward, RC's original mentor, who's a FOUR sport success and two sport Hall of Famer. - MJRydsFast
Statistically the best athlete of all time. Who else has won every single championship they've ever competed in? NOBODY in my knowledge! I know he didn't win every supercross championship, but he did win every single outdoor championship that he entered.
The greatest motocrosser of all time. The toughest man in one of the worlds most demanding sports.
V 1 Comment
169
Novak Djokovic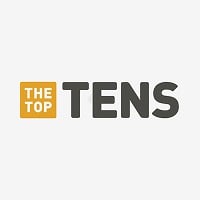 Novak Djokovic is a Serbian professional tennis player who is currently ranked world No.1 in men's singles tennis by the Association of Tennis Professionals.
I can't believe novak is so low on this list, as I went through I just kept thinking where is Djokovic, his dominance on the tennis court has shown to us that he will be known as the second best tennis player ever ( sorry Rafa I love you but your not number 2 gonna have to settle for number 3). I think he's a better athlete than many of the player on this list and should at least be near serena williams in regard to best athletes ever.
AMAZING TENNIS PLAYER! almost number 1 tennis player in the WORLD. YOU HAVE TO VOTE FOR HIM! - Beywiki
11 grand slams and still going. Record number of master trophies, more than federer or Nadal. Amazing winning streaks. He is still in his prime. He is playing in the era of federer, Nadal and Murray.
One of the best athletes in this millennium! Did something that even Federer and Nadal didn't,won 4 Grand Slams in a row and beat them 50 times throughout career! Personality and kindness are his qualities,true example of sportsman!
V 15 Comments
170
Walter Payton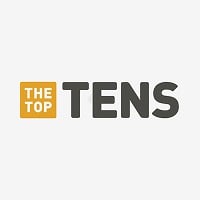 Walter Jerry Payton was an American football running back who played for the Chicago Bears of the National Football League for thirteen seasons.
There is not an athlete in history who was in better physical shape or in more control of his body than Walter. He took a beating in the most brutal sport on earth for over a decade and NEVER missed a game. He once held nearly every rushing record, could play any position, won it all, and received every accolade possible. He was the best football player of all time and the greatest athlete.
Okay, In College he kicked and ran. In the NFL he got the most career yards as a power back, he even subed in for QB time-to-time and when he wanted to even though it was very rare he could juke people out. If he were to run Like Franco Harris or Emmitt Smith and go away from people he would have at least 20000 career rushing yards. And If you consider auto-racing a sport, When he retired he was a racer for a while.
Walter Payton is WAY more deserving of a higher rank than this. He was perfectly conditioned, motivated athlete in addition to being a great football player. Look at the list above him tons of people who weren't even close to being "ATHLETES". This list is a joke... You have racecar drivers on it?
Give me a break; Walter Payton should be way higher on this list.
V 9 Comments
171
Mickey Mantle
Nobody but nobody possessed the tremendous strength and blazing speed that Mantle had. If it hadn't had been for bad legs, injuries, and booze, he would have hit 800 home runs. He could have played pro football or basketball, exchanged punches with Marciano in the 50's as a professional boxer, been a powerlifter, or an Olympic decathlete. He was that talented. Mantle is, in my opinion, the greatest athlete ever. And he did it without steroids. Probably more fans paid to see Mantle play than any other athlete. Many fans also showed up early at the ballpark just see Mantle take batting practice. He is without a doubt the greatest clutch hitter in late innings MLB history. Mantle may be the fastest player ever and his perfect game-saving catch in the 1956 World Series is one of the best catches ever(very few center fielders ever could've made that play). Also, two players on the same team chasing Babe Ruth's homerun record (Mantle and Maris) is the second greatest athletic feat in ...more
He had blazing speed, was very strong, and had great eye-hand coordination. He naturally is degraded in the ranking by his injuries and drinking, but he would have been excellent in track, football or just about anything else he wanted to do.
Mickey Mantle is one of the most incredible and well rounded ball players to ever step onto a baseball diamond. The records and things he was able to accomplish, no one in history compares to him.
He was as great as Willie Mays.
V 3 Comments
172
Terry Fox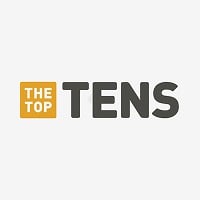 I couldn't say who the greatest living athlete is. But I would put for contention that the greatest athlete was a runner.

He didn't break any speed records.

He had one race; one challenge, and he couldn't even finish that.

He did manage to run more consecutive marathons in consecutive days than anyone else-5, 373 km in 143 days.

That is an average of 23. 3 miles per day.

On one leg.

There is in any course of human endeavor--be it art, invention or sport where some times, on a very rare occassion, one person elevates something simple, beyond its simplicity and shows us not only what one person can achieve if motivated, but rather what all of us might if we harnassed the barest echo of that resolve.

I have noticed that frequently, your country loves the winner to the exclusion of all else.

Terry Fox could not complete his race. He was completing not just agaisnt the miles, but against his own body turned traitor. In the end ...more
Terry Fox had heart... And passion... And what he did was not for his own benefit, but for the benefit of all humans. In fact he died before he could complete his course, but boy, what a run. With one leg and the biggest heart, he has become the greatest Canadian, and by extension, the greatest athlete in the world.
"Perseverance" is the most important word in the world today and Terry Fox shown through this word to the people. Terry also shown the world that any athletes with disability that can compete at any level!
143 consecutive marathons on one leg. While at the same time he was dying of cancer. It is impossible to deny Terry Fox a high rank of the list of the greatest athletes of all time.
V 4 Comments
173
Ayrton Senna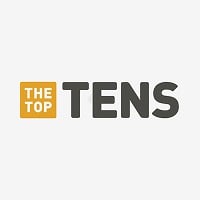 Ayrton Senna da Silva (21 March 1960 – 1 May 1994) was a Brazilian racing driver who won three Formula One world championships for McLaren in 1988, 1990 and 1991 and is regarded as one of the greatest Formula One drivers of all time. He was killed in an accident while leading the 1994 San Marino Grand ...read more.
Ayrton Senna is the greatest driver of all time. Formula 1 racing can not be imagined without his name. His contribution to his sport was enormous. He proved himself in his short span of life. If he is still with us then nothing can stop him. He was a mercurial genius. He was a great champion and a very good human being. No praise is enough for him. He may have gone, but he will remain in our heart forever. He will always in the same league with Pele, Maradona and other legends.
A demigod in the world of motorsport. People unfamiliar with the sport may not recognize him today, but those who know will acknowledge that his legendary status is comparable to that of Michael Jordan and Muhammad Ali. Shared one of the most epic rivalries is sport-history with Frenchman Alain Prost (world champion 4 times - Senna himself 3 times). Died in '94, he remains the most recent driver to die at the wheel of a Formula One car.
Fact - the Brazilian was way ahead of M. Schu when he crashed at Tamburello, and M. Schu himself regarded Senna as the best driver in History, so there is no reason for him to stay back here
Senna Should be on the top 20 at least!
V 11 Comments
174
Conor McGregor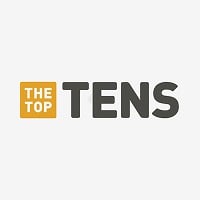 Conor Anthony McGregor is an Irish mixed martial artist who has primarily competed in the Featherweight division of the Ultimate Fighting Championship, and now plans to also fight at Lightweight and Welterweight.
Several world title holder and the greatest athlete of all time.
He is not quite human inside the octagon
He is the best in pound for pound MMA.
Awesome..just awesome
V 1 Comment
175
Naim Süleymanoğlu
WHY IS HE NOT IN THE LIST
You Kidding this list is complete without him,
he should rank high in the list.
Absolute legend in weightlifting, 3 Olympics in a row
First man who lifts 3 times his bodyweight
176
Abdel Latif Abu Haif
the best swimmer of all times, all over the world
he's the champ
V 1 Comment
177
Sidney Crosby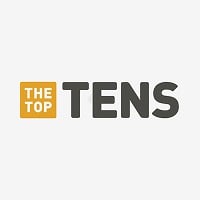 Sidney Patrick Crosby, ONS is a Canadian professional ice hockey player who serves as captain of the Pittsburgh Penguins of the National Hockey League.
He's better than Gretzky he should be top 10
Best a whining like a 3 year old
The best athlete ever
Best Athlete of the modern era
178
Benny 'The Jet' Urquidez
Isn't he from the movie The Sandlot?
179
Vasily Alekseyev
There is no athlete in all history that accomplished what this man, "The Greatest Sportsman" in all Soviet and Russian History accomplished. Eighty (80) world records in an undefeated ten year career (1970-1980). That is ten (10) world records per year. Further, two time Olympic Gold medal winner (1972 and 1976), and ten (10) time world-champion. Germany attacked with two respective silver and bronze medal winners in both Olympics, but could never over-power. Nor could any human over-power him on the planet period. The first man to press and clean and jerk 500 pounds or better. Squatted a verified, in Olympic Weightlifting style, 1014 pounds in the 70's. On the cover of year 1976 Sport's Illustrated magazine as "World's Strongest Man".
Alexyeev was voted the GREATEST athletic Sportsmen in ALL Soviet History. That fact alone trumps all athletes in the west. From 1970 to 1978 undefeated. Further, 80 World Record in eight years. That is, ten world records per year. No one ever comes close in total strength, quickness, power, and durability than Alexyeev. James Salemi, Schiller Park Illinois, USA
180 P. T. Usha
PSearch List
Recommended Lists
Related Lists

Funniest Athletes of all Time

Scariest Athletes of All Time

Best Female Athletes of All Time

Most Respected Athletes of All Time

Greatest European Athletes of All Time
List Stats
56,000 votes
564 listings
11 years, 271 days old

Top Remixes (112)

1. Muhammad Ali
2. Roger Federer
3. Michael Jordan

hanuverma

1. Roger Federer
2. Pele (Edson Arantes do Nascimento)
3. Michael Phelps

kormo

1. Babe Ruth
2. Michael Jordan
3. LeBron James

N-comelli
View All 112
Posts
What sport DIDN'T Jim Thorpe dominate?
candymann
ROMAN SEBRLE IS THE WORLDS GREATEST ATHLETE
visitor
Best athlete, not best player!
visitor
Ruth. Gretzky, Jordan
visitor
Greatest ATHLETES of All Time
visitor
Error Reporting
See a factual error in these listings? Report it
here
.