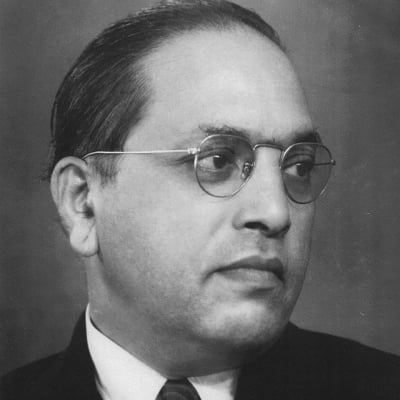 19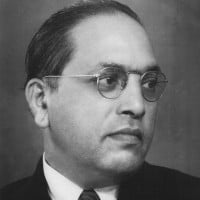 +
B. R. Ambedkar
Bhimrao Ramji Ambedkar (14 April 1891 – 6 December 1956), popularly known as Babasaheb or B. R. Ambedkar, was an Indian jurist, economist, politician and social reformer who inspired the Dalit Buddhist movement and campaigned against social discrimination towards Untouchables (Dalits), while also supporting the rights of women and labour. He was Independent India's first law minister, the principal architect of the Constitution of India and a founding father of the Republic of India.
Ambedkar was the first Indian to pursue a doctorate in economics abroad. He argued that industrialization and agricultural growth could enhance the Indian economy. He stressed investment in agriculture as the primary industry of India. According to Sharad Pawar, Ambedkar's vision helped the government to achieve its food security goal. Ambedkar advocated national economic and social development, stressing education, public hygiene, community health, and residential facilities as basic amenities. His DSc thesis "The problems of Ruppee, its origin and solution (1923)" examines the causes for the Rupee's fall in value. He proved the importance of price stability over exchange stability. He analyzed the silver and gold exchange rates and their effect on the economy, and found the reasons for the failure of British India's public treasury. He calculated the loss of development caused by British rule.
In 1951, Ambedkar established the Finance Commission of India. He opposed income tax for low-income groups. He contributed in Land Revenue Tax and excise duty policies to stabilize the economy. He played an important role in land reform and the state economic development. According to him, the caste system divided labourers and impeded economic progress. He emphasized a free economy with a stable Rupee which India has adopted recently. He advocated birth control to develop the Indian economy, and this has been adopted by Indian government as national policy for family planning. He emphasized equal rights for women for economic development. He laid the foundation of industrial relations after Indian independence.
Version History:
Lists Featuring B. R. Ambedkar