Top 10 Baby Shows Parents Find Annoying
PBSDoink2002
Parents tell their kids not to watch things that teach them bad stuff, or bad education, don't let your kids watch bad shows that teach them bad influence!
The Top Ten
1
Caillou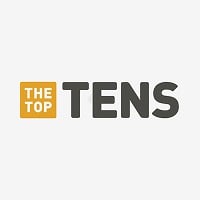 Caillou is a Canadian educational children's television series that was first shown on Télétoon and Teletoon, with its first episode airing on the former channel on September 15, 1997; the show later moved to Treehouse TV, with its final episode being shown on that channel on October 3, 2010. The ...read more.
Well Caillou is about the biggest crybaby in the world! So is Rosie his stupid sister. She cries for when the car is going through a car wash, being scared of thunderstorms, being scared when the car broke down, Being too high on a Bunk bed, not getting a pancake, staying in the car because Caillou went to the bathroom, thinking Caillou and his mom were lost, getting sneezed awake, getting forced out of Caillou's room and hurting here knee while playing hide and seek.
I agree, Rosie cries more than Caillou does, she cries for many stupid reasons! - PBSDoink2002
Caillou is the worst show ever! He cries over for things he wants! This teaches kids to throw tantrums in stores, or what they want! - PBSDoink2002
I watched this as a young child... as much as I remember it was just a normal series for the youngest. - Martin_Canine
What did you expect? a 4 year old boy on cancer, a sister who whines whenever caillou plays with him, a mom and dad who's on drugs. it makes since that caillou's family are just brainwashed idiots. the only good character is the animals. oh wait too late caillou brainwashed them to death by a cartoon filled with whining brats. oh and MLP is actually worse then this. if anyone wants to watch something good I suggest gravity falls. caillou can't solve mysteries yet. he can't learn anything. he's the same age like last time. (the new ash has arrived) and how do parents think this is a good cartoon for children? its satan's fault that this piece of hell came to rain on earth for 1000 years.
V 3 Comments
2
Dora the Explorer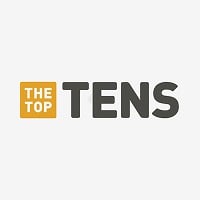 Dora the Explorer (2000 - 2015) is an American educational animated TV series created by Chris Gifford, Valerie Walsh, and Eric Weiner in which Dora goes on adventures with her friend, a monkey named Boots.
Out of all the items on this list, besides Caillou, Dora is just bad, and not because it's a preschool cartoon, but it barely even teaches anything. The show doesn't even teach that many Spanish words considering how much more extensive the language is. If I wanted to teach my kid Spanish, I'm buying a Rosetta Stone set. - Mcgillacuddy
Dora was seven not four years old. She isn't blind or deaf its for toddlers to talk to the television.
Dora is deaf and blind because she asks you: 'Where is the tree? " or "Do you hear something? " - PBSDoink2002
What impress me is how she explores many places even thought she's blind...
This girl deserves an Oscar - cassiabez
V 4 Comments
3
Barney & Friends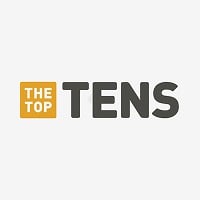 Barney & Friends is an American children's television series aimed at children from ages 1 to 8, created by Sheryl Leach and produced by HIT Entertainment. It premiered on PBS on April 6, 1992. The series features the title character Barney, a purple anthropomorphic tyrannosaurus rex who conveys educational ...read more.
Everything in the show is fake, because they could be made out of wood or cardboard or something. also, Barney's eyes don't move. - PBSDoink2002
4
The Wiggles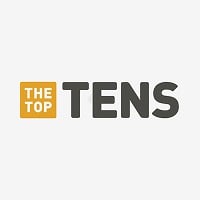 The Wiggles are an Australian children's music group formed in Sydney, New South Wales, in 1991. The current members of the group are Anthony Field, Lachlan Gillespie, Simon Pryce, and Emma Watkins.
The songs are so annoying, because when I heard the shimmy song, Greg or Sam sounds like he is screaming out the lyrics. - PBSDoink2002
Look at how dumb the songs are and the puppets suck because they make you have nightmares
I agree, I heard the shimmy song when I was little and my ears were bleeding! - PBSDoink2002
5
Little Bill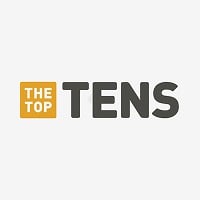 Little Bill is an American animated children's television series produced for Nick Jr. The stories are based on Bill Cosby's Little Bill book series, set in Philadelphia, and feature Bill Jr.
Little bill causes trouble, he teaches kids to behave bad, like drawing on doors, breaking trophies, and ruining other people's pictures. - PBSDoink2002
Of course, everyone finds a way to complain about EVERY SINGLE PRESCHOOL SHOW EVER MADE! Just get over it, they're preschool shows! They weren't made for whiny teens - PeeledBanana
He teaches kids to steal and right graffiti
This shows not bad, it's just who created it - HCShannon
Basically a black version of Cailiou. - AlphaQ
V 1 Comment
6
Boohbah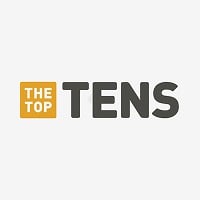 Boohbah is a British children's television programme created by Anne Wood. It premiered on 14 April 2003 on ITV in the United Kingdom, followed by its Nick Jr.
The sounds when they fly sounds like they are farting, and the people don't even talk, they just do their own language. - PBSDoink2002
I think this used to be on some GM:T.V. kids weekend thingy. I saw one episode it was kinda weird.
7
Oobi
Oobi says his name instead of I, he says stuff like "Oobi Sing" or "Oobi Dance". - PBSDoink2002
8
Veggietales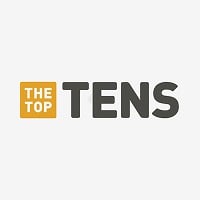 VeggieTales is an American series of direct-to-video children's computer animated films created by Phil Vischer and Mike Nawrocki featuring antropomorphic fruits and vegetables in stories conveying moral themes based on Christianity
Let your kids listen to Kendrick Lamar instead of this. - AlphaQ
Larry's silly songs are annoying and dumb, and the stories are not funny. - PBSDoink2002
The Jimmy Davis you tube poops are funny
9
The Upside Down Show
This show is annoying because David and Shane scream too much. - PBSDoink2002
10
Teletubbies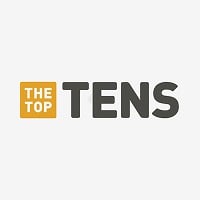 Teletubbies is a British pre-school children's television series created by Ragdoll Productions' Anne Wood CBE and Andrew Davenport, who wrote each of the show's 365 episodes .
The Contenders
11
Yo Gabba Gabba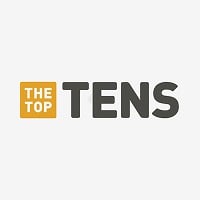 Yo Gabba Gabba! is an American live action/puppet children's television show starring five costumed toys-come-to-life and their friend DJ Lance Rock.
This show is annoying, the monsters always run around and yell too much. - PBSDoink2002
I liked this when I was little. That green monster Robie, Rovie, etc or whatever his name is is annoying and whines too much. - Lunala
12
Arthur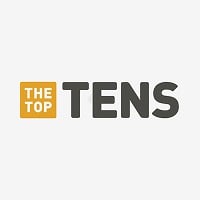 Arthur is a Canadian/American animated educational television series for children, created by Cookie Jar Group and WGBH for PBS.
I liked watching Arthur up until the people working on it started using crappy Flash animation. - ItsPisces
Arthur is a good show. - railfan99
13
The Tweenies
Their songs (Not the theme song) are fine but the show, is silly but its for the little ones under 5.
The characters are so ugly and they look like they are on diabities - PBSDoink2002
14
Peppa Pig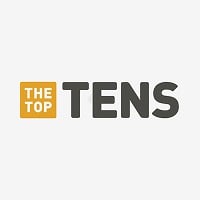 15
My Little Pony: Friendship is Magic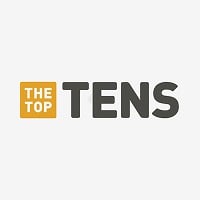 My Little Pony: Friendship Is Magic is a children's animated fantasy television series developed by Lauren Faust, produced by Hasbro Studios and DHX Media Vancouver . Despite the target demographic of young girls, Friendship Is Magic has also gained a large following of older viewers, mainly young and ...read more.
Why the heck is this on the list!?! I love this show!
I like this show. - PBSDoink2002
16
The Flower Pot Men
Are your parents 80s/90s kids lol
With Andy Pandy, The Wooden Tops, Playschool, The Magic Roundabout (don't confuse it with Doogal), with Bill and Ben. Classic Preschool Shows.
What this is a show that parents and grandparents would've watched it's a 1950s & 1960s classic. Bill and Ben The Flower Pot Men.
17
Nanalan'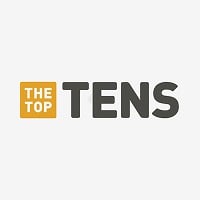 It doesn't even have eyes! It looks like death! - PBSDoink2002
What is that thing it looks pedophillic
18
Mike the Knight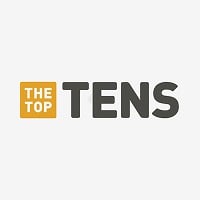 Mike the Knight is a Canadian/British/American animated television series created by Alexander Bar and written by Marc Seal.
This show teaches kids to kill people, What was Alexander Bar thinking?! - PBSDoink2002
19
Sid the Science Kid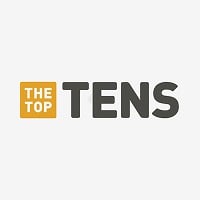 Sid the Science Kid is an American half-hour CGI animated series that aired on PBS Kids from September 1, 2008 to March 25, 2013, with a total of 68 half-hour episodes produced over two seasons. The computer generated show is produced by The Jim Henson Company and then-PBS member KCET in Los Angeles, ...read more.
This one isn't annoying. It teaches kids but the design is cringy
20
Oggy and the Cockroaches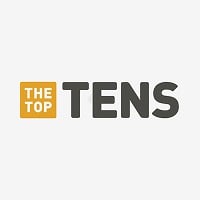 Oggy and the Cockroaches is a French animated comedy series produced by Xilam and Gaumont Film Company.
How is that a baby show? It looks like it aims at older kids
BAdd New Item
Recommended Lists
Related Lists

Most Annoying Kid Shows

TV Shows With the Most Annoying Theme Songs

Most Annoying PBS Kids Shows

Top Ten Most Annoying TV Shows
List Stats
28 listings
215 days old

Top Remixes
1. Dora the Explorer
2. Caillou
3. Barney & Friends
JPK
1. Caillou
2. Dora the Explorer
3. Barney & Friends
PBSDoink2002
Posts
Error Reporting
See a factual error in these listings? Report it
here
.