Top Ten Bald Videogame Characters
DapperPickle
These videogame characters may lack any hair on their head, but that baldness doesn't mean they're lame by any means. These characters make being bald cool.
The characters on this list list have to be bald of course, they are applicable for this list if they don't have any hair on their head, beards and such do not count.
So, let's begin the Top Ten Bald Videogame Characters!
The Top Ten
1
Kratos (God Of War Series)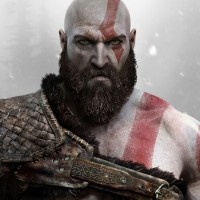 Kratos is the obvious choice for number 1, I've never played God of War, but I know enough about it to know that Kratos is an iconic character in gaming.He is out for revenge after he was tricked to kill his family and revenge is always a good motivation for a such a glorious character. - DapperPickle
2
Agent 47 (Hitman series)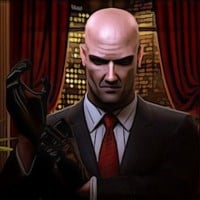 Agent 47 is a fictional character and main protagonist of the Hitman video game series released by IO Interactive and Square Enix Europe.
Agent 47 may be a souless killer, completely devoid of any morals whatsoever. But he is an icon in gaming and he is just such a great looking character.He is exactly what you'd expect a cliche hitman to look like (although they most definitely don't look like Agent 47), I just can't imagine a hitman with hait now. - DapperPickle
3
Psycho Mantis(Metal Gear Solid)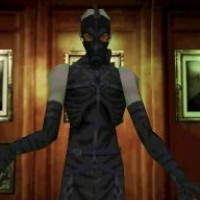 Psycho Mantis is our first villain on this list, and he is a great one. His psychic abilities are one factor of his amazingness - which sets himself apart from other bald characters, since most of them are stupidly strong men, but not Mantis.His boss fight is also unique as he reads your memory card and does other things with your system which were completely unique in 2005. - DapperPickle
4
Manny Calavera (Grim Fandango)
He's a skeleton...that's considered 'bald', right? Well, anyway, this skeleton is the grim reaper himself, which isn't an easy job. Manny himself is sarcastic and light witted, a recurring theme in these adventure games. Manny is a very fun character and Grim Fandango is a great game on its own. - DapperPickle
5
Soda Popinski (Punch-Out Series)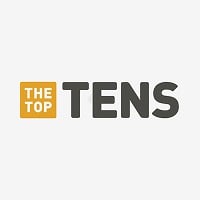 Soda Popinski is a fictional Russian boxer from Nintendo's Punch-Out!! He first appeared in the arcade version of Super Punch-Out!! in 1984 under the name Vodka Drunkenski before being renamed Soda Popinski in Mike Tyson's Punch-Out!! for censorship reasons. Soda's offense consists of throwing super ...read more.
In Soviet Russia, soda drink you. Soda Popinski is the epitome of a true Russian, extremely buff, bald and has a thick accent. Punch-Out is know for being one of the most racist games ever, making every foreign boxer a stereotype...this isn't necessarily a bad thing, mind you.Soda is an extremely enjoyable character, although I prefer his Vodka Drunkinski days. - DapperPickle
6
Sergeant Cortez (TimeSplitters Series)
Cortez here is the person you control in the Timesplitter games. Timesplitter is a series I really enjoy so naturally I had to include Cortez as he may not carry much in personality but he is just so memorable. - DapperPickle
7 Dhalsim (Street Fighter Series)
8
Bitores Mendez (Resident Evil 4)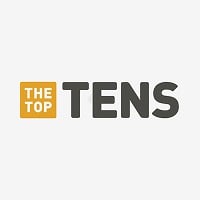 9 Moebius (Legacy of Kain Series)
10 Ward (Final Fantasy VIII)
The Contenders
11
Baldi (Baldi's Basics)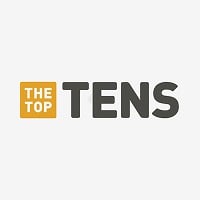 Baldi will smak dat rump of yours
Obviously lol - pupcatdog
12
Heavy Weapons Guy (Team Fortress 2)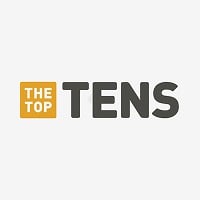 INCOMING!
13 Kronika (Mortal Kombat 11)
14
Toad (Mario Games)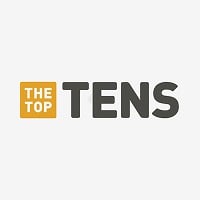 Toad, known in Japan as Kinopio, is a major character in the Mario Bros. franchise. He assists Princess Peach in the Mushroom Kingdom and will do whatever it takes to help her. He first appeared in the classic game, Super Mario Bros. after being kidnapped by Bowser and his minions. Since then he has ...read more.
15
Slenderman (Slender)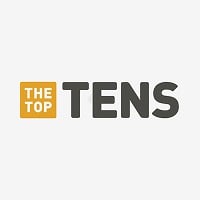 The Slender Man is a fictional supernatural character that originated as an Internet meme created by Something Awful forums user Eric Knudsen
16
Sans (Undertale)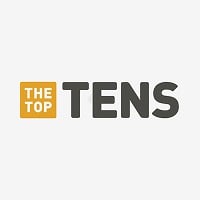 Sans or Sans the Skeleton is a character in the 2015 RPG Undertale created by Toby Fox. He is a lazy, pun-loving skeleton who is a supporting protagonist in the "pacifist" and "neutral" routes of Undertale, and a heroic antagonist/final boss of the "genocide" route. He is known for his incredibly difficult ...read more.
17
Papyrus (Undertale)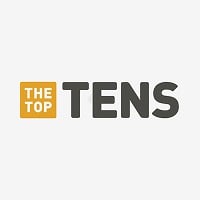 Papyrus is a character from the 2015 game Undertale, made by Toby Fox. He is the Younger brother of Sans the skeleton, royal guard in training, and a sentry in the town of Snowdin. Opposite to his brother, papyrus is active, loud, and full of himself; but in an endearing way. Papyrus means to become ...read more.
18
Sigma (Mega Man X)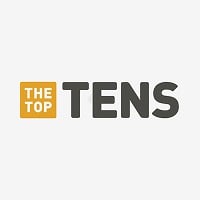 BAdd New Item
Related Lists

Top 10 Bald Cartoon & Anime Characters

Top 10 Bald Fictional Characters

Top Ten Male Celebrities Who Have Tried to Hide Going Bald

Top 10 Bald Actors and Musicians
List StatsCreated 3 Aug 2018
18 listings
1 year, 124 days old

Top Remixes
1. Kratos (God Of War Series)
2. Agent 47 (Hitman series)
3. Psycho Mantis(Metal Gear Solid)
DapperPickle
Error Reporting
See a factual error in these listings? Report it
here
.