Top 10 Baltimore Ravens Draft Busts
Finally we get to Baltimore who for the most part have done a great job at avoided big time busts more than any other team. Yet here are 10 names that never lived up in Baltimore.

1 Kyle Boller

''Boller could not stay healthy and when he was healthy, he was a turnover machine. Boller never led the Ravens to the playoffs and his erratic play wasted the primes of many great Ravens players. In 2006 the Ravens decided that an aged Steve McNair was a better quarterback than Boller and gave him the starting job instead. Boller's incompetence ultimately led to Brian Billick getting fired and the start of the Flacco-Harbaugh era.''

Boller was never given much of a stick, and eventually they found their long term player in Joe Flacco until wining the super bowl, and never coming close to that type of player again it seems like. - htoutlaws2012

2 Breshad Perriman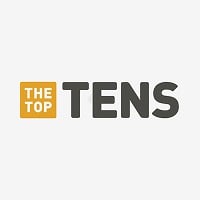 He couldn't catch a cold. If only he was healthy he may have developed differently...
With the arrivals of Michael Crabtree, John Brown, and Willie Snead... Breshad Perriman its due or die at this rate in his career. He could be very well be one of the most notable busts in Baltimore history the way his career started out with an injury to now he can't catch a football because of his butter like hands ability last season. - htoutlaws2012
3
Travis Taylor
''Taylor out of Florida. Taylor was released after a lackluster 2004 season. Taylor's best season was 2002, where he caught 61 passes for 869 yards and 6 touchdowns. In comparison Torrey Smith caught 49 passes in 2012 for 855 yards and 8 touchdowns.'' - htoutlaws2012
4
Matt Elam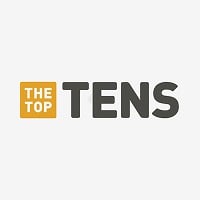 Matthew D. Elam is an American football safety for the Baltimore Ravens of the National Football League.
''Elam started 26 games and had 89 tackles, half a sack, seven passes defended and an interception. Much like Boller, those totals don't sound awful on paper. However, Elam's coverage was suspect and he was regularly injured. That led to Elam being shoved down the depth chart. To compound the poor play, Elam was eventually arrested for marijuana possession, leading the team to let him go. Elam's bust status isn't because he was downright awful, but because he just wasn't very good and never got any better.'' - htoutlaws2012
5
Sergio Kindle
''Kindle, a pass-rush specialist, fell down a flight of stairs four days before training camp July 25, 2010 and was later arrested for DUI, the circumstances surrounding this pick were bizarre at best. On the inaugural night of the draft's Thursday prime-time format April 22, 2010, the Ravens traded out of the first round in a deal with Denver because the Broncos wanted to draft quarterback Tim Tebow.'' In a way this worked pretty well getting off a guy with red flags shipping him to Denver the genius of Ozzie taking the deal all set on that one. - htoutlaws2012
6
Patrick Johnson
''Johnson is a classic example that top speed does not equal an effective receiver. A champion sprinter at Oregon, Johnson never became more than a marginal backup for Baltimore. His best year was in 1999, when he had 29 catches and three touchdowns.'' - htoutlaws2012
7
Maxx Williams
Maxx was a projected late first round pick to early second rounder... needless to say he came out as a huge disappointment, but he has a chance in the later years to be a forgotten name it Hayden Hurst ends being a big bust based on his age entering the league alone. For Maxx maybe he will be lucky because right now he is worth a consideration based on his hype alone. - htoutlaws2012
8
Mark Clayton
''Though not blessed with pure speed the team cited his knack for gaining yards after the catch. Clayton had reliable hands but never emerged as the playmaker he was expected to be due to numerous injuries.'' - htoutlaws2012
9
Dan Cody
''Cody was a player who just could never shake his injuries. He spent most of his career on the injured reserve or physically unable to perform list, appearing in only two games for the Ravens before being cut after the 2007 season. His grand total? One tackle. While he is not a typical bust in that injuries took over his career, the fact of the matter is that he was taken in the second round and only played in two games.'' - htoutlaws2012
10
DeRon Jenkins
''Jenkins had a few good stretches during his four-year tenure with the Ravens, but never lived up to his high draft status. He was good in run support, which showed itself at times. Still, he lacked real ball skills, didn't get many interceptions, and just wasn't starting cornerback caliber.'' - htoutlaws2012
BAdd New Item