Top 10 Band Names that are Most Unsuitable for City/Town Names
I made a list 'Top 10 Band Names that Would Make Good City/Town Names'.

Now we are counting the least appropriate band names.

You wouldn't want to live in, or visit a city/town/village with some of these names:
The Top Ten
1
Barenaked Ladies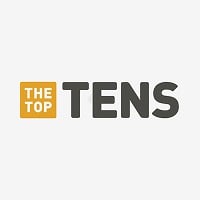 Barenaked Ladies is a Canadian rock band. The band is currently composed of Jim Creeggan, Kevin Hearn, Ed Robertson, and Tyler Stewart.
It was a joke because they are all ugly men - Ninjahosen
@LightningBlade - haha, yeah. This is actually one of the favorite bands of another Canadian TTT user (PetSounds). The band is Canadian and pretty good and despite the name, their stuff isn't explicit. Don't ask me why they named the band Barenaked Ladies. - Metal_Treasure
... and your address is: John Gene
22 Flower St
Barenaked Ladies
X5B 6H2, Canada - Metal_Treasure
2
Three Little Butt Hairs
"... I am...I am from... Three Little Butt Hairs..."
(This was a comedy band consisting of Anthony Kiedis and Flea from Red Hot Chili Peppers, and D.H. Peligro from Dead Kennedys). - Metal_Treasure
3
Anal Blast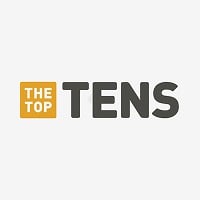 "Welcome to Anal Blast! " Hilarious, LOL - XxDarkStorm_PhoenixMothxX
You live in Anal Blast?! - Metal_Treasure
4
Nearly Died Laughing While Shaving My Butt
This was the first band I thought of when I saw the list title. - Alkadikce
Thanks Alkadikce, that's very funny! - Metal_Treasure
5
Goatwhore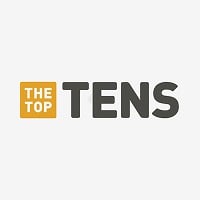 Goatwhore is an American extreme metal band formed in 1997 in New Orleans, Louisiana, United States formed by former Acid Bath guitarist Sammy Duet. Goatwhore is known for their fast-paced fusion of black, death, and thrash metal.
6
Sex Pistols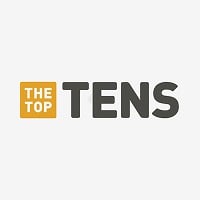 The Sex Pistols were an English punk rock band formed in London in 1975. Although they initially lasted just two and a half years and produced only four singles and one studio album, Never Mind the Bollocks, Here's the Sex Pistols, they are considered one of the most influential acts in the history ...read more.
7
Dead Kennedys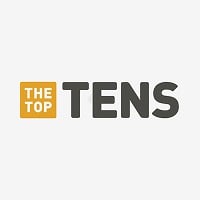 Dead Kennedys are an American hardcore punk band formed in San Francisco, California in 1978. The band was one of the first American hardcore bands to make a significant impact in the United Kingdom.
8
One Direction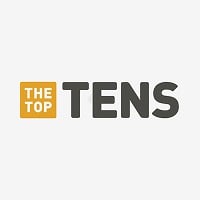 One Direction (commonly abbreviated as 1D) were a British-Irish pop boy band based in London, composed of Niall Horan, Liam Payne, Harry Styles, Louis Tomlinson, and previously, Zayn Malik until his departure from the band on 25 March 2015. The group signed with Simon Cowell's record label Syco Records ...read more.
Sounds like a city with only 1 street that goes in only straight forward - XxDarkStorm_PhoenixMothxX
Welcome to One direction? - Metal_Treasure
9
Nashville P***y
Welcome Nashville P***y. Drive safely. - Metal_Treasure
10
Cannibal Corpse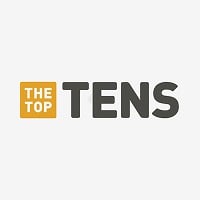 Cannibal Corpse is a American death metal band from Buffalo, New York, formed in 1988. The band is known for their graphic album covers, explicitly violent lyrics and song titles like "I C** Blood" The group got into mainstream after performing the song "Hammer Smashed Face" in the 1994 film Ace Ventura: ...read more.
I bet people will run from 50 miles rather than entering to this city. - zxm
Sounds like a city of cannibals and zombies - XxDarkStorm_PhoenixMothxX
The Contenders
11
Twiztid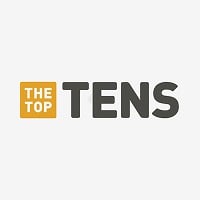 Twiztid is an American hip hop group from Detroit, Michigan. Formed in 1997, Twiztid is composed of Jamie Spaniolo and Paul Methric, who perform under the respective personas of Jamie Madrox and Monoxide. Twiztid were previously signed to Psychopathic Records and are associated with the "Juggalo" scene. ...read more.
Sounds like a town where a children's Halloween movie is set in. You know, around Halloween a family with a small child moves to the town Twiztid, where all of a sudden strange things start happening... - Martin_Canine
12
Garbage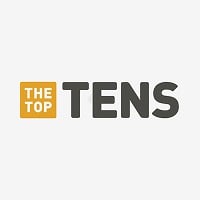 Garbage is an American-Scottish alternative rock band formed in Madison, Wisconsin, in 1993. The group consists of Scottish musician Shirley Manson and American musicians Duke Erikson, Steve Marker, and Butch Vig.
So...you came from the trash can? - XxDarkStorm_PhoenixMothxX
There's a band with this name? - Metal_Treasure
13
Cannabis Corpse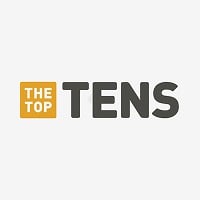 Cannabis Corpse is a marijuana-themed death metal band, formed in Virginia in 2006. Their band name is a parody of Cannibal Corpse. Cannabis Corpse songs are fully original but their album and song titles are parodies of many death metal bands' album and song titles (e.g. "Tube of the Resinated" vs ...read more.
Of course, this band name is a parody of Cannibal Corpse. - Metal_Treasure
Perhaps a city of drunk zombies. Lol - XxDarkStorm_PhoenixMothxX
14
The Toilet Bowl Cleaners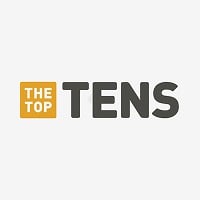 15
Dead Brain Cells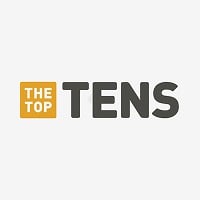 Dead Brain Cells are a Canadian thrash metal band from the late 1980s. Called DBC for short, the band started in 1985 in Montreal as a small project named Final Chapter by guitar players Eddie Shahini and Gerry Ouellette, who put an ad in a magazine looking for a drummer.
You came from Dead Brain Cells? - Metal_Treasure
16
Within Temptation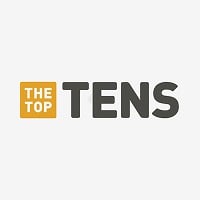 Within Temptation is a Dutch symphonic metal band founded in April 1996 by vocalist Sharon den Adel and guitarist Robert Westerholt.
A: Where do you live?
B: *voice becomes demonic* Within Temptation! - Martin_Canine
17
Angelspit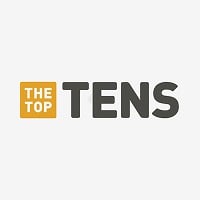 Angelspit is an Australian Industrial music project in the cybergoth subculture that formed in 2003. Current members are Zoog von Rock (vocals, production) and George Bikos (guitar), former members include Amelia Arsenic (vocals, production, 2004-2013), Valerie Gentile (guitar, 2011-2012) and Chris ...read more.
18
Faith No More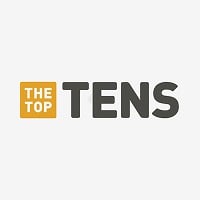 Faith No More is an American rock band from San Francisco, California, formed in 1979. Before settling on their current moniker in 1983, the band performed under the names Sharp Young Men and later Faith No Man.
It's funny their logo looks like a road sign... - Metal_Treasure
19
Vampire Weekend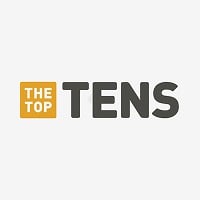 Vampire Weekend is an American rock band from New York City, formed in 2006 and currently signed to Columbia Records.
Honey, let's go there and spend a weekend to remember! - Metal_Treasure
20
Alien Ant Farm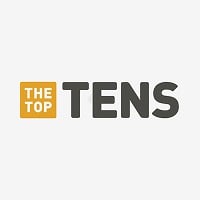 Alien Ant Farm is an American rock band that formed in Riverside, California, United States, in 1996. Their name comes from an idea original guitarist Terry Corso had about aliens and the Earth: "it was just my daydream about our planet being seeded by entities from other dimensions." They have released ...read more.
Sounds interesting *goes there* *chased by alien ants* - XxDarkStorm_PhoenixMothxX
21
The Killers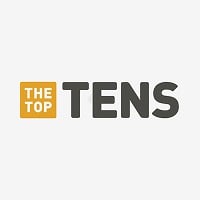 The Killers is an American indie rock band formed in Las Vegas, Nevada in 2001, by Brandon Flowers and Dave Keuning.
22 Psychostick
23
Anthrax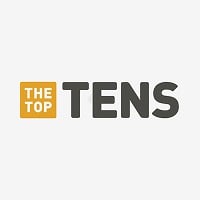 Anthrax is an American thrash metal band from New York City, formed in 1981 by guitarist Scott Ian and bassist Dan Lilker.
24
Rotting Christ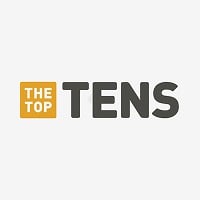 Rotting Christ is a Greek extreme metal band formed in 1987. They are noted for being one of the first black metal bands within this region, as well as a premier act within the European underground metal scene.
25
Pig Destroyer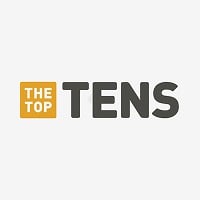 Pig Destroyer is an American grindcore band formed in 1997 in Alexandria, Virginia. The band was formed by vocalist J. R. Hayes, guitarist Scott Hull, and drummer John Evans, later replaced by Brian Harvey.
26
Def Leppard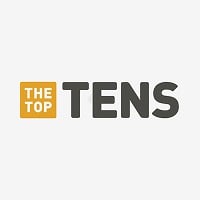 Def Leppard are an English rock band formed in 1977 in Sheffield as part of the new wave of British heavy metal movement.
27
Bad Religion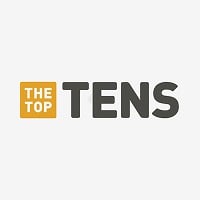 Bad Religion is an American punk rock band that formed in Los Angeles, California in 1979. The band makes extensive use of soaring three-part vocal harmonies, guitar solos and lyrics that often contain religious and political commentary.
Obviously their logo was inspired by road signs... - Metal_Treasure
28
Papa Roach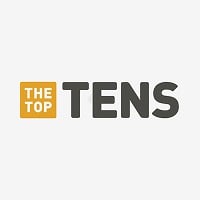 Papa Roach is an American rock band from Vacaville, California. Formed in 1993, their first major-label release was the triple-platinum album Infest.
29
White Zombie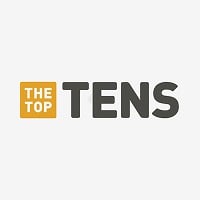 White Zombie was an American heavy metal band that formed in 1985. Based in New York City, White Zombie was originally a noise rock band, and was known for its later heavy metal-oriented sound.
30
Hairy Hole
I was born in Hairy Hole. What?! - Metal_Treasure
31
Traffic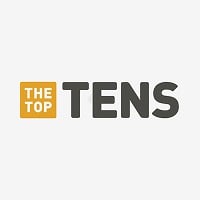 Traffic were an English rock band, formed in Birmingham, in April 1967 by Steve Winwood, Jim Capaldi, Chris Wood and Dave Mason.
32 Interpol
33 The Butthole Surfers
34
Cattle Decapitation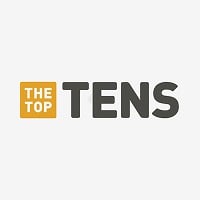 Cattle Decapitation is an American Deathgrind band from San Diego, California formed in 1996. Cattle Decapitation's songs protest the mistreatment and consumption of animals, the abuse of the environment and touch subjects such as misanthropy and genocide of the human race. Much of their music is based ...read more.
35
U.F.O.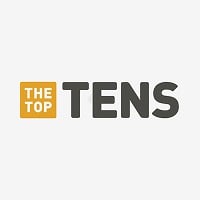 UFO are an English rock band that was formed in 1969. They became a transitional group between early hard rock and heavy metal and the new wave of British heavy metal.
36 Danger Danger
37
Disturbed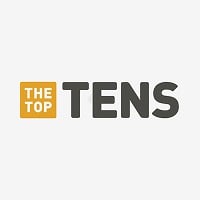 Disturbed is an American nu metal/ alternative rock/ alternative metal band from Chicago, Illinois. The band comprises vocalist David Draiman, bassist John Moyer, guitarist Dan Donegan, and drummer Mike Wengren. They are known for songs like "Down With the Sickness" and "Stricken" .
38
Weedeater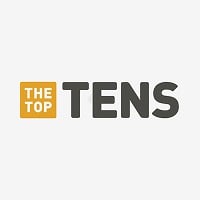 Weedeater are a stoner metal band formed in Wilmington, North Carolina in 1998. The group's most recent album, Goliathan, was released on May 19th, 2015.
39
Blood on the Dance Floor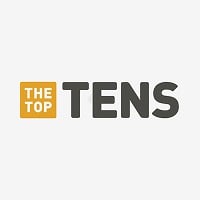 Blood on the Dance Floor is an American scene duo currently consisting of Dahvie Vanity and Fallon Vendetta that formed in 2006. Former members include Jayy von Monroe (2009-2016) and Garrett Ecstasy (2009). All of them provided vocals to the project. ...read more.
40
Venom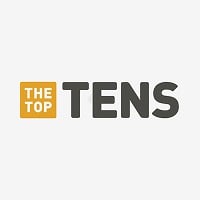 Venom are an English extreme metal band formed in 1979 in Newcastle upon Tyne. Coming to prominence towards the end of the new wave of British heavy metal, Venom's first two albums—Welcome to Hell and Black Metal—are considered a major influence on thrash metal and extreme metal in general.
41
Poison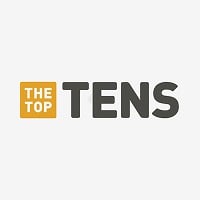 Poison is an American glam and hard rock band that achieved great commercial success in the mid-1980s to the mid-1990s.
42
Sick Puppies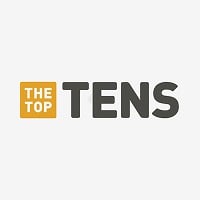 Sick Puppies is an Australian rock band, formed in 1997. Sick Puppies rose to prominence in 2006 when their song "All the Same" was uploaded along with a video to YouTube.
43
Pussy Riot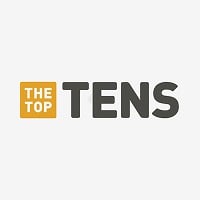 Pussy Riot is a Russian feminist protest punk rock group based in Moscow. Founded in August 2011, it had a variable membership of approximately 11 women ranging in age from about 20 to 33.
44
Mayhem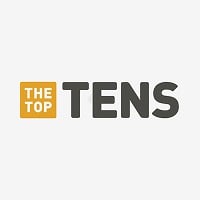 Mayhem is a Norwegian black metal band formed in 1984 in Oslo, regarded as one of the pioneers of the Norwegian black metal scene. The band is also known for the infamous events surrounding them including the 1991 suicide of vocalist Dead (in which former guitarist Euronymous took pictures of Dead's ...read more.
45
Sinners are Winners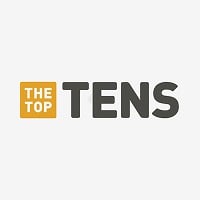 Sinners are Winners is an American industrial music project run by singer-songwriter Dahvie Vanity, that was formed in 2016. Currently, Vanity is the only official member of the music project, however, he did not state it to be necessarily planned a solo project (his previous group Blood on the Dance ...read more.
46
The Birthday Massacre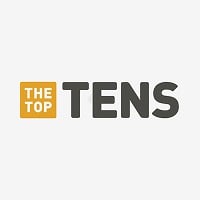 The Birthday Massacre is a Canadian dark wave and synth rock band currently consisting of Chibi (vocals), Rainbow (guitar), Falcore (guitar), Owen (keyboard), Rhim (drums) and Nate Manor (bass), that formed in 1999 (even though the 2016 demo collection "Imagica" dates some tracks back at 1998). ...read more.
47
Brokencyde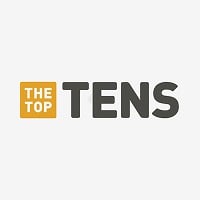 Brokencyde is an American crunkcore musical group from Albuquerque, New Mexico, founded in 2006. The group's lineup consists of David "Se7en" Gallegos and Michael "Mikl" Shea, and musically are one of the founding groups in the crunkcore genre, which is crunk hip-hop with screamed vocals.
48
Beyond the Black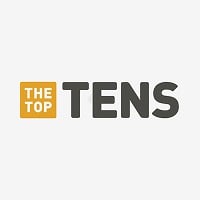 Beyond the Black is a German symphonic metal band from Mannheim originally consisting of Jennifer Haben (vocals), Nils Lesser (guitar), Christopher Hummels (guitar, vocals), Tobias Derer (drums), Erwin Schmidt (bass) and Michael Hauser (keyboard). As of August 2016, the members parted ways, with Haben ...read more.
49
Public Enemy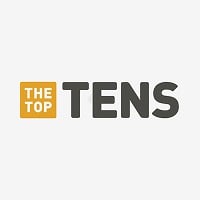 Public Enemy is an American hip hop group consisting of Chuck D, Flavor Flav, Professor Griff, Khari Wynn, DJ Lord, and the S1W group.
50
Insane Clown Posse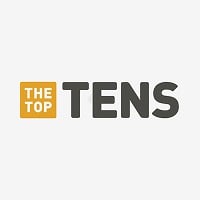 Insane Clown Posse is an American hip hop, horrorcore and rap rock duo consisting of rappers Violent J and Shaggy 2 Dope, that was formed in 1989 in Detroit. ...read more.
PSearch List