Best Bands Formed Since 2000
kazuki11717 What's the best band, most popular, famous and simply best band that formed from 2000 to now? That means, you can't say Green Day or U2, they formed before year 2000.
The Top Ten
1
Tokio Hotel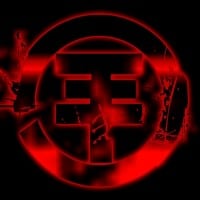 Tokio Hotel are a pop rock band from Magdeburg, Germany, consisting of Bill Kaulitz (singer), Tom Kaulitz (guitar), Gustav Schäfer (drums) and Georg Listing (keyboards, bass) that formed in 2001. ...read more.
A band that never gets boring, that delivers for every mood you're in, is Tokio Hotel. From "That Day" to "Scream" to "Human Connect to Human", there is a song for EVERY mood! With rocking music produced by the amazing bassist, drummer, and guitarist, Georg Gustav and Tom, paired with angelic and enchanting vocals from Bill, this foursome truly changes what music means.

Tokio Hotel ROCKS! - ingridbrindle
if they play rock or pop it doesn't matter. They play music that helps there fans and the make the different! They fil the musics, they have everything that world needs, music style, paixon and love for the fans.
if you don't like the band, please vote no for aspect but for the MUSIC!

VOTE TOKIO HOTEL!
They are amazing, their songs are so touching and describe how so many teenagers feel, they care not just about themselves they respect all the other bands and they love animals, great role models for us all, I love you Tokio hotel, never change, we love you just the way you are
TH are just amazing! Best band that has ever exited! I love their music and their style! Just sensational, not to forget how handsome they all are! I just love TOKIO HOTEL!
2
My Chemical Romance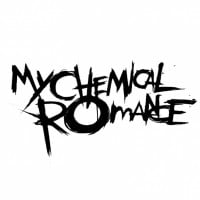 My Chemical Romance was an American rock band from Jersey City, New Jersey, active from 2001 to 2013. For much of their career, the band consisted of lead vocalist Gerard Way, guitarists Ray Toro and Frank Iero, bassist Mikey Way, and drummer Bob Bryar.
My Chemical Romance has saved me in more ways than one and there are many more people who can say that same thing. As a group, they are not solely focused on how popular they are on the radio or how many hits they got on a new single, they put out music that they've put heart into and the band members have said themselves, they are a band who wants to save your life.

Forever a Killjoy
This band is the reason I'm still here. They've helped me through the best of times, and the worst. I wouldn't be here without them. I'm a Killjoy in the MCR my for life, and I honestly don't care which band wins, because MCR will always be the best band in the world to me.
So absolutely amazing! You can count me into the number of people whose lives these amazing people have saved. Without them, and just a couple other things right now, I wouldn't be typing this.
This is a band who was started to save people, most definitely I think My Chemical Romance should win. What with all they have done for the fans
3
The Killers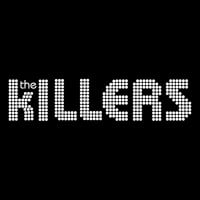 The Killers is an American indie rock band formed in Las Vegas, Nevada in 2001, by Brandon Flowers and Dave Keuning.
The killers are one of the very few bands that I like a lot from the 2000s. Most everything sucks these days!
A really popular band, known from major hits like "Somebody Told Me" and "Human". -
the killers are the kilers
4
Paramore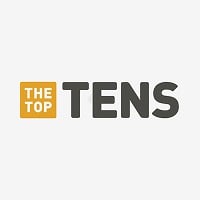 Paramore is an American rock band from Franklin, Tennessee, formed in 2004. The band currently consists of lead vocalist Hayley Williams, guitarist Taylor York, and drummer Zac Farro.
"Crushcrushcrush" is widely known now. An emotional rock band with a woman singer, Haley Williams. -
great band and hot lead vocalist - anthonybecerra831
5
Imagine Dragons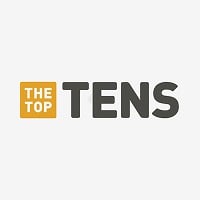 Imagine Dragons is an American pop rock band from Las Vegas, Nevada. Imagine Dragons' lineup consists of lead vocalist Dan Reynolds, guitarist Wayne Sermon, bassist Ben McKee, and drummer Daniel Platzman.
They don't have an exact genre. They normally do rock but I've heard some songs by them that don't fit the genre.
Their lyrics are meaningful.
"If I told you what I was/ would you turn your back on me? / and if I seemed dangerous/ would you be scared? " And then later in the song "I'm only a man with a candle to guide me/ I'm taking a stand to escape what's inside me/ a monster, a monster, I've turned into a monster" - Monster
"It's who we are/ doesn't matter if we've gone too far/ doesn't matter if its all okay/ doesn't matter if its not our day" - who we are
"With our backs to the wall/ darkness will fall/ we never quite thought we could lose it all" - Ready Aim Fire
And they have a song for every mood. Radioactive is one of their most popular songs and it's very... Angry/determined sounding.
I bet my life is regretful.
On top of the world is pure happiness there's no other description.
Their songs all have morals.
I ...more
6
Trivium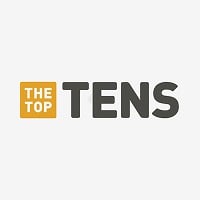 Trivium is an American Heavy Metal band from Orlando, Florida, formed in 1999. Their frontman, Matt Heafy, lead guitarist Corey Beaulieu and Bassist Paulo Gregoletto are the band's most consistent members and have appeared in every album since. ...read more.
7
Ne Obliviscaris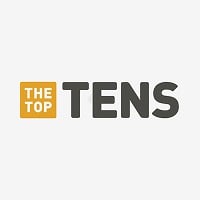 Ne Obliviscaris (Latin for "forget not") are an extreme progressive metal band from Melbourne, Australia, formed in 2003.
8
Shinedown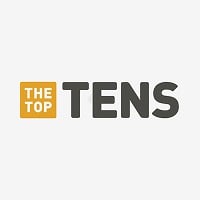 Shinedown is an American hard rock band from Jacksonville, Florida, formed in 2001 and founded by members Brent Smith, Brad Stewart, Jasin Todd, and Barry Kerch.
Love these guys so much!
9
Hollywood Undead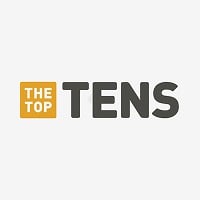 Hollywood Undead is an American rap rock band from Los Angeles, California, United States. They released their debut album, Swan Songs, on September 2, 2008, and their live CD/DVD Desperate Measures, on November 10, 2009. Their second studio album, American Tragedy, was released April 5, 2011. All of ...read more.
10
Obscura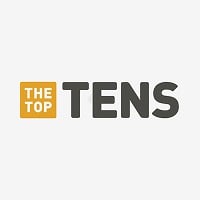 Obscura is a technical/progressive death metal band from Germany, founded in 2002. The band became prominent when members of Necrophagist and Pestilence joined Steffen Kummerer to release the critically acclaimed second full-length album, Cosmogenesis. The band was named after the Gorguts album Obscura. ...read more.
The Contenders
11
Beyond Creation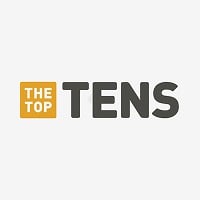 12
OneRepublic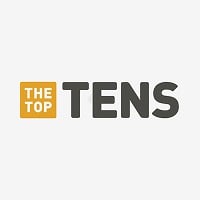 OneRepublic is an American pop rock band. Formed in Colorado Springs, Colorado in 2002 by lead singer Ryan Tedder and guitarist Zach Filkins, the band achieved commercial success on Myspace as an unsigned act.
13
Five Finger Death Punch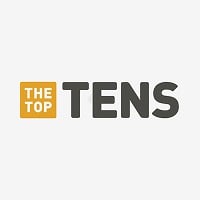 Five Finger Death Punch, often shortened to Five Finger or Death Punch, also abbreviated as 5FDP or FFDP, is an American Alternative Metal/Alternative Rock band from Las Vegas, Nevada. Formed in 2005, the band's name comes from the kung fu movie The Five Fingers of Death.
14
Bring Me the Horizon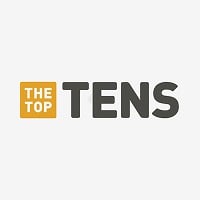 Bring Me the Horizon is a British rock band from Sheffield, Yorkshire. Formed in 2004, the group currently consists of vocalist Oliver Sykes, guitarist Lee Malia, bassist Matt Kean, drummer Matt Nicholls, and keyboardist Jordan Fish. They are signed to RCA Records globally and Columbia Records exclusively ...read more.
15
Equilibrium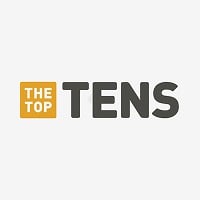 Equilibrium is a German folk metal band. The band's music combines elements of folk music, power metal, black metal and symphonic metal with various other influences.
16
Maroon 5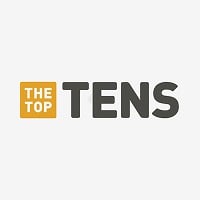 Maroon 5 is an American pop rock band that originated in Los Angeles, California. Before the current group was established, the original four members, Adam Levine, Jesse Carmichael Mickey Madden and Ryan Dusick, formed a band known as Kara's Flowers in 1994, while they were still in high school.
17
Mastodon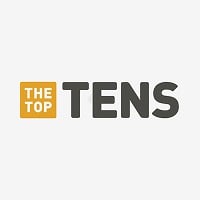 Mastodon is an American heavy metal band from Atlanta, Georgia, formed in early 2000 and composed of bassist Troy Sanders, guitarists Brent Hinds and Bill Kelliher and drummer Brann Dailor.
Should be higher
18
Falling in Reverse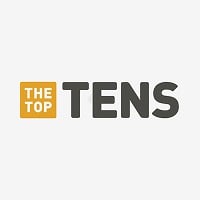 Falling in Reverse is an American post hardcore band from Las Vegas, Nevada, formed in 2008, signed to Epitaph Records.
19
Theocracy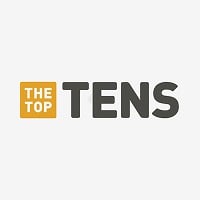 Theocracy is a Christian progressive power metal band founded in 2002 by Matt Smith of Athens, Georgia.
20
The Mars Volta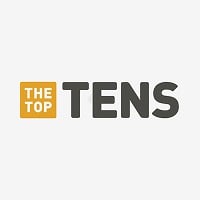 The Mars Volta was an American progressive rock band from El Paso, Texas, formed in 2001. The band's final lineup consisted of Omar Rodríguez-López, Cedric Bixler-Zavala, Juan Alderete, Marcel Rodríguez-López and Deantoni Parks. The band formed following the break-up of Rodríguez-López and Bixler-Zavala's ...read more.
Grammy winning band with a new area and style of music. -
Definitely better than all the ones above it
The Mars Volta should be way higher
21
Havok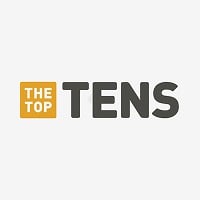 Havok is an American thrash metal band from Denver, Colorado. Formed in 2004, their members currently consist of David Sanchez, Nick Schendzielos, Pete Webber, and Reece Scruggs.
Havok is probably the best metal band formed after 2000. They have been keeping Thrash alive for well over a decade without selling out or being "Pizza Thrash". If you like classic heavy and fast metal, you HAVE to check out Havok.
22
The Black Keys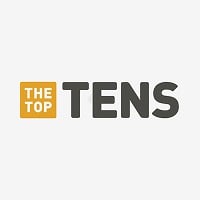 The Black Keys is an American indie rock and blues rock duo, that was formed by Dan Auerbach (Vocals, Guitar) and Patrick Carney (Drums). ...read more.
Probably one of the most popular blues based duos of the 2000's. They have probably grown more popular over time and now exceed The White Stripes. - Mickamott
Had a Grammy nomination for Tighten up AND CURRENTLY ON BILLBORAD TOP 1 ROCK SONG
Should definitely be higher
23
Black Veil Brides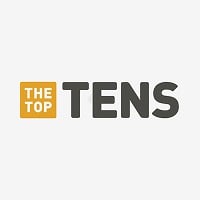 Black Veil Brides is an American rock band currently consisting of Andy Biersack (vocals), Jinxx (guitar), Jake Pitts (guitar), Christian Coma (drums) and Ashley Purdy (bass), that formed in 2006 in Ohio. ...read more.
24
Of Mice & Men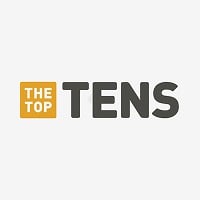 Of Mice & Men is an American metalcore band from Orange County, California. The band's lineup currently consists of lead vocalist and bassist Aaron Pauley, guitarists Phil Manansala and Alan Ashby, and drummer Valentino Arteaga.
25
Epica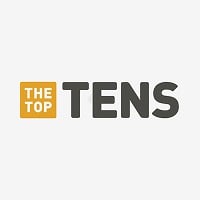 Epica is a Dutch symphonic metal band, founded by guitarist and vocalist Mark Jansen after his departure from After Forever.
26
3OH!3
Modern Rap/Pop's former. The next Beastie Boys, in other words.
"Starstrukk" is one of the best pop songs. -
27
Jet
An awesome band that is part of the garage rock revival of the early 2000's. They have had a couple of extremely popular hits and have constantly released music. - Mickamott
28
Arcade Fire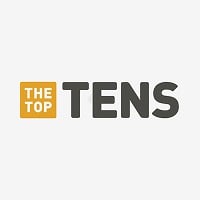 Arcade Fire are a Canadian indie rock band based in Montreal, Quebec consisting of husband and wife Win Butler and Régine Chassagne, along with Win's younger brother Will Butler, Richard Reed Parry, Tim Kingsbury and Jeremy Gara.
29
All Time Low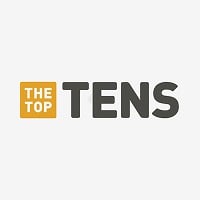 All Time Low is an American pop punk band from Towson, Maryland, a suburb of Baltimore, formed in 2003. The band currently consists of lead vocalist and rhythm guitarist Alex Gaskarth, lead guitarist and backing vocalist Jack Barakat, bassist and backing vocalist Zack Merrick and drummer Rian Dawson. ...read more.
The next generation of Rock and Pop. "Six Feet Under the Stars" is still known as a mega-hit. -
Love them with all my heart
30
Volbeat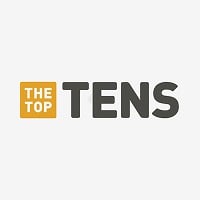 Volbeat are a Danish heavy metal band formed in Copenhagen in 2001. They play a fusion of rock and roll, heavy metal and rockabilly.
Amazing band live!
31
Suicide Silence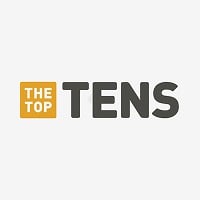 Suicide Silence is an American deathcore band from Riverside, California. Formed in 2002, the band has released four full-length studio albums, one EP and eleven music videos.
32
RBD
RBD don't excist any more, but their songs will be here forever. They aren't together almost four years, but their music still rocks!
33
Eluveitie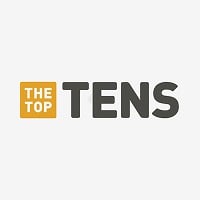 34
Vanilla Ninja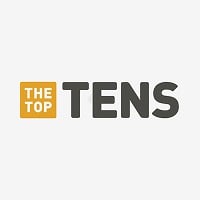 Vanilla Ninja is an Estonian pop rock and synth rock band consisting of Lenna Kuurmaa (lead vocals, guitar), Piret Järvis (vocals, guitar) and Katrin Siska (keyboards). Past members are Maarja Kivi and Triinu Kivilaan, both providing vocals and electric bass. ...read more.
35
Lost Society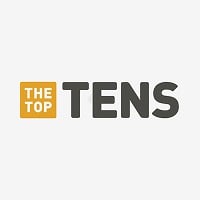 Lost Society is a thrash metal band from Finland, formed in 2010. Lost Society released their debut album in 2013 when band members were teens aged 17, 18, 19, and 19.
36
Wolfmother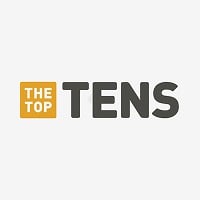 Wolfmother are an Australian hard rock band from Sydney, New South Wales. Formed in 2000 by vocalist and guitarist Andrew Stockdale, bassist and keyboardist Chris Ross, and drummer Myles Heskett, the group currently includes Stockdale, bassist and keyboardist Ian Peres, and touring drummer Alex Carapetis. ...read more.
One of the most critically successful bands of the second wave of garage rock revival bands, especially with their debut album. - Mickamott
37
Arctic Monkeys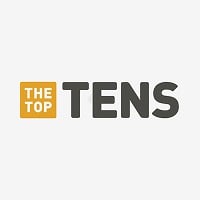 The Arctic Monkeys, otherwise known as the Death Ramps, are a British indie rock band formed in 2002 in Sheffield, England. The band consists of Alex Turner (lead vocalist, songwriter, electric and rhythm guitarist), Jamie Cook (electric and rhythm guitarist, songwriter), Matt Helders (percussionist, ...read more.
38
Boys Like Girls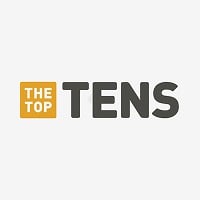 Boys Like Girls is an American pop rock band from Boston, Massachusetts. Formed in 2005, the group gained mainstream recognition when it released its self-titled debut album.
Newest in these 10 bands, and yet one of the most popular. -
I lik the song love drunk and two is better than one

39
Beyond the Black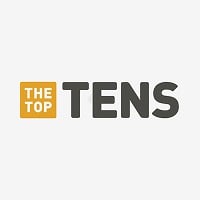 Beyond the Black is a German symphonic metal band from Mannheim originally consisting of Jennifer Haben (vocals), Nils Lesser (guitar), Christopher Hummels (guitar, vocals), Tobias Derer (drums), Erwin Schmidt (bass) and Michael Hauser (keyboard). As of August 2016, the members parted ways, with Haben ...read more.
40
Franz Ferdinand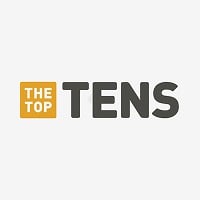 Franz Ferdinand are a Scottish rock band, formed in 2002 and based in Glasgow. The band's original lineup was composed of Alex Kapranos, Nick McCarthy, Bob Hardy, and Paul Thomson.
A band that fuses garage rock with dance music made this band one of the best acts of the 2000's. They have hits such as; "Take Me Out", and "No You Girls". - Mickamott
41
The Darkness
Very good hard rock band.
42
Ich + Ich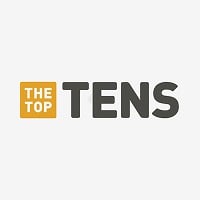 Ich + Ich is a German music duo consisting of soul singer Adel Tawil (former member of boygroup The Boyz) and producer and occasional vocalist Anette Humpe (formerly part of the influential Neue Deutsche Welle band Ideal), which was formed in 2003. Their style can be described as pop, soul, R'n'B or ...read more.
43
An Cafe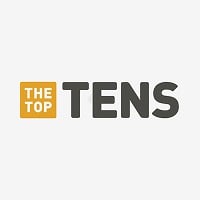 An Cafe, also known as Antic Cafe or Antikku Kafe, is a Japanese dance rock band consisting of Miku (vocals), Takuya (guitar), Yu-ki (keyboard), Teruki (drums) and Kanon (bass), that formed in 2003. Guitarist Buo left the band in 2007. ...read more.
44
SHINee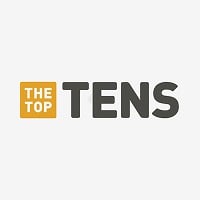 Shinee is a South Korean boy band formed by SM Entertainment in 2008. The group is composed of four members: Onew, Key, Minho, and Taemin. Originally a five-piece group, vocalist Jonghyun died in December 2017.
45
Lindemann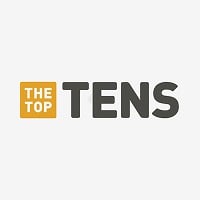 Lindemann is a German/Swedish industrial metal super-duo featuring lead vocalist Till Lindemann of Neue Deutsche Härte band Rammstein, along with multi-instrumentalist Peter Tägtgren of Swedish death metal band Hypocrisy and industrial metal project PAIN.
46
Toothgrinder
Really new band, 2012ish, but trully a great hardcore/progessive metal band - Toothgrinder
47
Seventh Wonder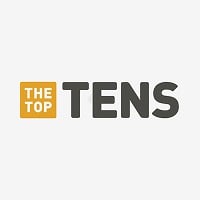 Seventh Wonder is a progressive metal band from Stockholm, Sweden formed in 2000. They are currently working on their 5th studio album, which is planned for a 2017 release.
48
In This Moment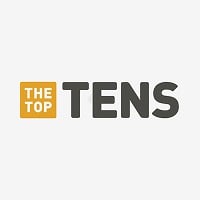 In This Moment is an American metal band from Los Angeles, California, formed by singer Maria Brink and guitarist Chris Howorth in 2005. They found drummer Jeff Fabb and started the band as Dying Star.
49
Asking Alexandria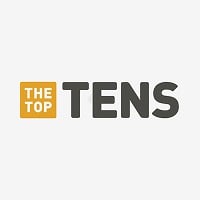 Asking Alexandria are an English metalcore band from York, North Yorkshire formed initially in 2008 by lead guitarist Ben Bruce along with former lead singer Danny Worsnop, bassist Joe Lancaster, keyboardist and synth player Ryan Binns, and current members drummer James Cassells and rhythm guitarist ...read more.
50
My Darkest Days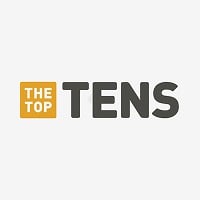 My Darkest Days is a Canadian rock band based in Peterborough, Ontario consisting of lead singer Matt Walst, bassist Brendan McMillan, drummer Doug Oliver, and keyboardist Reid Henry.
PSearch List