Top Ten Bands to Make Up the Big Four of Progressive Metal
I did this for NWOBHM (New Wave Of British Heavy Metal) on my last account, which was one of the few good things to come out of my last account. Now it's time to pay tribute to my favorite metal subgenre, not counting heavy metal because that's the root of all metal.
I put some of the others above QR (Queensrÿche) because they're more proggy, QR is basically a heavy metal band with a lot of prog characteristics.
The Top Ten
1
Dream Theater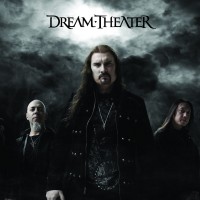 Dream Theater is an American progressive metal band from Boston, Massachusetts. The band was formed in 1985 under the name of "Majesty", only to change its name to Dream Theater later. ...read more.
The current top 4 is great, each of the bands bring something different to the table, yet they all fall under the term progressive metal. DT is the closest to pure prog metal out of the 4 in my opinion, SX successfully mixes power and neoclassical, Opeth focus much more on tone rather than technicality (though they still have that too) and are death metal, and Queensryche sounds extremely close to classic metal with progressive elements mixed in. - kempokid
Currently tied with four other bands for my favorite artist of all time. They've had an immense impact on the prog metal genre, but weren't the first, because Queensrÿche formed in 82' while DT came in 85'. Still superior in my opinion, since QR really just doesn't have the consistency of Dream Theater. Everything after they fired Geoff has been good, but he was the heart and soul of the band. Everything after Portnoy has been good as well, even The Astonishing, which was just a bit overblown. I don't think it's too long, but there's too many interludes and songs in general. If they'd removed all of the interludes and crunched the songs down into smaller but longer songs, it would've been a better album. As for QR, La Torre is good, but Geoff is better for sure.
2
Opeth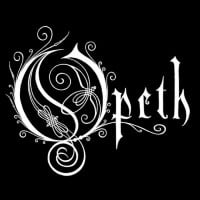 Opeth is a Swedish progressive death metal band from Stockholm, formed in 1990 by David Isberg, who invited Mikael Akerfeldt into the band as a bassist. Isberg ended up leaving the band, which lead to Mikael becoming the band's vocalist, guitarist, principal songwriter, and driving force. Along with ...read more.
Progressive death metal. Most people would place Blackwater Park as their favorite Opeth album, but my favorite is Pale Communion because it's lost the growls (not that I have a problem with Mikael's growls, I just prefer his clean voice) it's more of a pure prog album then a prog death album. I really have been enjoying the direction they've been going in the past decade, where they're becoming more of a prog rock band rather than a brutal death prog band.
3
Symphony X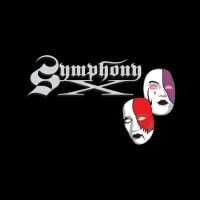 Symphony X is an American progressive metal band from Middletown, New Jersey. Founded in 1994, the band consists of guitarist Michael Romeo, keyboardist Michael Pinnella, drummer Jason Rullo, lead vocalist Russell Allen and bassist Michael Lepond.
Basically Dream Theater's little brother, I don't love SX as much as I love DT, but it's pretty close. I think their peak masterpieces are The Divine Wings Of Tragedy, which is basically their A Change Of Seasons (not quite as masterful, but still phenomenal) and The Odyssey (their Octavarium, but I honestly prefer The Odyssey). Iconoclast, their second latest studio effort, is also pretty great, even though my favorite album of theirs is Paradise Lost.
4
Queensryche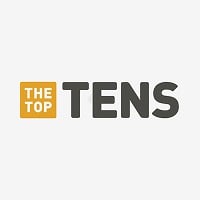 Queensrÿche is an American progressive heavy metal band formed in 1982 in Bellevue, Washington, out of the local band the Mob. They released their self titled EP in 1984, but didn't gain notoriety until the release of their critically acclaimed album Operation: Mindcrime in 1988. As of now, they ...read more.
The earliest prog metal band I know of, they formed in 82'. To be honest, they're one of my all time favorites, even if they're not the most consistently good band on the planet. I'm a little biased here because they were the first band on the list I really got into, but they're not my favorite.
5
Mastodon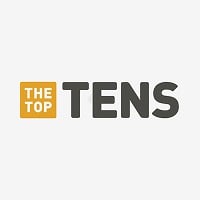 Mastodon is an American heavy metal band from Atlanta, Georgia, formed in early 2000 and composed of bassist Troy Sanders, guitarists Brent Hinds and Bill Kelliher and drummer Brann Dailor.
They're a near perfect balance between progressive metal and alternative metal. Not too proggy that it overshadows their alternative side, but their alternative side does tend to overshadow their progressive side a little. Still an amazing band overall, and they deserve a spot here for sure.
6
Meshuggah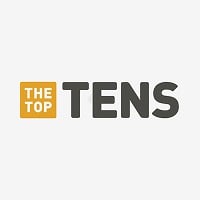 Meshuggah is a Swedish progressive metal band from Umeå, formed in 1987. They are often considered the fathers or founders of the djent metal sub genre due to their use of downtuned guitars. They are also known for their song "Bleed", which is known for its extremely complicated instrumentation, ...read more.
I almost forgot about the fathers of djent. They're a brutal prog metal band who don't need downtuned riffs to be heavy, but it helps. They're one of my new favorites, and I've just recently gotten into them. My favorite song of theirs is probably Dancers To A Discordant System, which is nine minutes of heavy prog goodness.
7
Fates Warning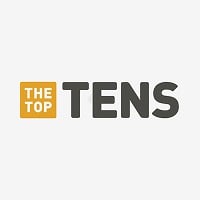 Fates Warning is an American progressive metal band, formed in 1982 by vocalist John Arch, guitarists Jim Matheos and Victor Arduini, bassist Joe DiBiase, and drummer Steve Zimmerman in Hartford, Connecticut.
I haven't really gotten into them a ton yet, but they seem pretty amazing. The first song I heard of theirs was The Ivory Gate Of Dreams, which I atill absolutely love and it is still my favorite from them, but they're super proggy with a lot of fantasy elements as well. Borderline progressive power metal, it seems. But they deserve a spot on this list because of the influence they've had and for the quality of what I've heard.
8
Between the Buried and Me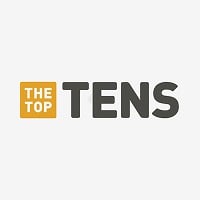 Between the Buried and Me is an American progressive metal band from Raleigh, North Carolina. Formed in 2000, the band consists of Tommy Giles Rogers, Jr.
I'm a latecomer to them, but I do love Colors. They're a proggy yet chaotic band with a lot of great material. I don't love them as much as some of the others on this list but they're still an absolutely amazing band. Thanks to kempokid and cjWriter1997 for getting me into them.
9
Ne Obliviscaris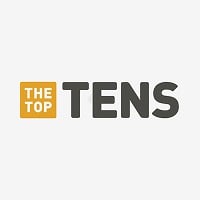 Ne Obliviscaris (Latin for "forget not") are an extreme progressive metal band from Melbourne, Australia, formed in 2003.
10
Obscura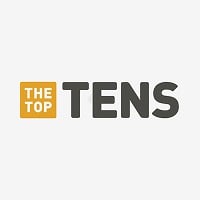 Obscura is a technical/progressive death metal band from Germany, founded in 2002. The band became prominent when members of Necrophagist and Pestilence joined Steffen Kummerer to release the critically acclaimed second full-length album, Cosmogenesis. The band was named after the Gorguts album Obscura. ...read more.
The Contenders
11
Haken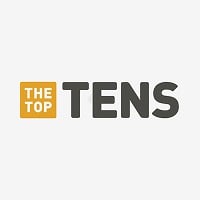 Haken are an English progressive metal band formed in 2007 by multi-instrumentalist Richard Henshall, guitarist Matthew Marshall, and vocalist Ross Jennings.
12
Death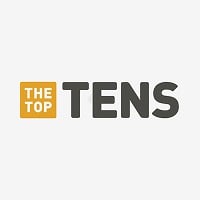 Death was an American death metal band formed in 1983 by Chuck Schuldiner. Death is considered to be one of the most influential bands in heavy metal and a pioneering force in death metal. Its debut album, Scream Bloody Gore, has been widely regarded as the first death metal record, while the band's ...read more.
They were a progressive death metal band in their later albums, but they still deserve to be on here for that. They're a very good band, I prefer some of the others on here, but I'm being objective as well, which is why they're so much lower than I'd like to put them on here. I'll likely move them up my remix later on. Rest in peace, Chuck.
13
Tool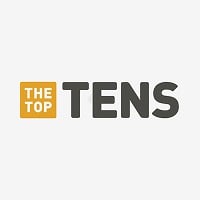 Tool is an American progressive/alternative/post-metal band, that was formed in 1990. ...read more.
Why tool is not on the top 4?
I think they shouldn't be on this list because they aren't only the least proggy band on this list (as MindCrime noticed). They are also the least metal band and they never sounded like metal to me. By the way, they aren't on the Metal Archives. - Metal_Treasure
Their general sound is nothing like progressive metal, alternative or experimental rock fits them much better - kempokid
Should be second behind Dream Theater, why the hell are they at the bottom
1 Comment
14
Periphery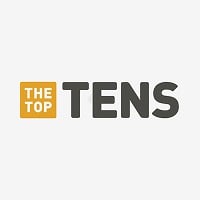 Periphery is an American progressive metal band based in Washington, D.C., formed in 2005. They are known for their heavy, progressive sound which employs poly-rhythmic patterns and soaring melodies. They are credited with popularizing the modern djent scene. Over time they have progressed from djent ...read more.
Funny, because their guitarist is John Petrucci's nephew.
15
Avenged Sevenfold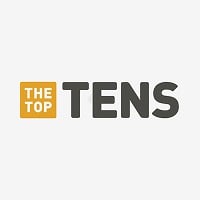 Avenged Sevenfold is an American heavy metal band, that was formed 1999 in California. Their longest lineup of members was M. Shadows (Vocals), Synyster Gates (Lead Guitar), Zacky Vengeance (Rhythm Guitar), Johnny Christ (Bass Guitar), and The Rev (Drums). ...read more.
16
Watchtower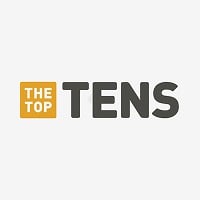 Watchtower is an American progressive metal band based in Austin, Texas. The band was influenced by late 1970s progressive rock acts, such as Rush and U.K., as well as the burgeoning new wave of British heavy metal scene.
17
Theocracy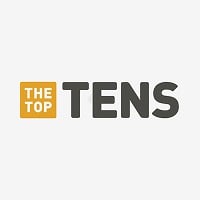 Theocracy is a Christian progressive power metal band founded in 2002 by Matt Smith of Athens, Georgia.
BAdd New Item
Related Lists

Top 10 Bands to Make the Big 4 of Traditional Heavy Metal

Top Ten Bands that Should Make the Big Four of New Wave of British Heavy Metal

Best Bands to Make the Big Four of German Power Metal

Candidates for the Big 4 of Progressive Rock/Metal

Best Bands to Make the Big Four of Grunge the Big Five
List StatsUpdated 20 Mar 2019
17 listings
1 year, 241 days old

Top Remixes
1. Opeth
2. Ne Obliviscaris
3. Meshuggah

Metal_Treasure
1. Dream Theater
2. Queensryche
3. Opeth

cjWriter1997
1. Dream Theater
2. Symphony X
3. Opeth

kempokid
Error Reporting
See a factual error in these listings? Report it
here
.