Bands Most Often Confused With Death Metal Bands
Basically these are the bands that all the little kiddies like to refer to as death metal. Although I could fill this list with deathcore bands there's also a second part to this. The LESS SIMILAR A band is (as well as still confusing a large volume of people. ) to death metal the higher on the list.

So say if a band like "The Jackson 5" were to be confused with death metal regularly they would/should top the list.


The Top Ten
1
Slipknot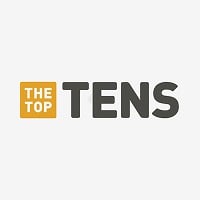 Slipknot is an American Alternative/ Nu Metal band formed in 1995 from Iowa. The band is best known as one of the pioneers of the New Wave of American Heavy Metal during the late 1990s - 2000s and are distinguishable by the band's clothing choices, consisting of black/red jumpsuits and horror inspired ...read more.
I don't understand it... there's rapping, A turntable, disturbed style singing, simplistic repeditive chugging, simplistic drum patterns and pop punk styled harsh vocals.

To be fair they are A nu metal band (A rather typical one. ) and being A nu metal band these features MAKE SENSE but don't confuse them with A death metal band. - technicalbrutaldeath
Their first release, Mate. Feed. Kill. Repeat. , has some elements of death metal. But other than that they're a complete nu metal band.
2
Lamb of God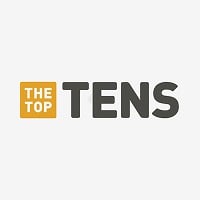 Lamb of God is an American heavy metal band from Richmond, Virginia. Formed in 1994, the group consists of vocalist Randy Blythe, guitarists Mark Morton and Willie Adler, bassist John Campbell, and drummer Chris Adler.
These guys are the worst. At the end of the 1990s the BAND MEMEBERS themselves tried to throw out there that they were A Death metal band... and at the start of the 2000s went on A tour in support of this "fact." The ironic thing is this time period is the time they chose to switch from GROOVE METAL to METALCORE, clever huh?

I again don't understand how you could confuse the two. Simplistic groove metal styled chugging riffs, saturated with metalcore breakdowns, some of the most overly simple drumming (I could compare them to A glam band. ) and A vocalist who can't actually growl on the CDs... and LIVE he doesn't even ATTEMPT to growl but instead results to shouting. - technicalbrutaldeath
3
Slayer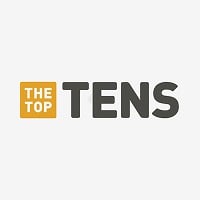 Slayer is an American thrash metal band from Huntington Park, California, formed in 1981 by guitarists Jeff Hanneman and Kerry King. They rose to fame with their 1986 album Reign in Blood, and is credited as one of the big four of thrash metal bands, the others being Metallica, Megadeth, and Anthrax. ...read more.
No these guys are not horrible musicans and most certainly have some complex songs but as A thrash metal band UNSURPRISINGLY sound like A THRASH METAL BAND.

Unlike death metal Slayer's music sounds almost completely like hardcore punk (drums, riffs, speed of vocals/vocal patterns. ) and like A lot of Thrash bands the only thing really keeping them as A metal band is the complexity of the music, the heavier guitar riffs and the structure of the songs in general (which is actually quite different to hardcore punk. )

SOME of their songs sound less like hardcore punk than others... for example the SONG "raining blood" bares some similarity to death metal (the tremolo picking on the lower notes mainly. )

This band still remains as one of the most constant offenders (unintentionally or not we can never know. ) - technicalbrutaldeath
4
Avenged Sevenfold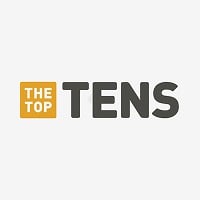 Avenged Sevenfold is an American heavy metal band, that was formed 1999 in California. Their longest lineup of members was M. Shadows (Vocals), Synyster Gates (Lead Guitar), Zacky Vengeance (Rhythm Guitar), Johnny Christ (Bass Guitar), and The Rev (Drums). ...read more.
Their first few albums were the only albums that bared any resemblance to HEAVY METAL let alone Death metal. They started their career as A melodic metalcore band (which is obviously influence by Melodic death metal. ) but even then they still didn't sound that similar to Melodic death metal (especially for A melodic metalcore band. )

How this band still is confused for A death metal band is beyond me. - technicalbrutaldeath
Who dafq could think that These guys Play death metal!
5
Protest the Hero
Another Melodic metalcore band... to be fair to these guys they do show A decent level of Musicanship but again don't actually sound really similar to Melodic death metal. They sound more like A pop punk band mixed with Neo-classical metal and iron maiden. - technicalbrutaldeath
6
Black Veil Brides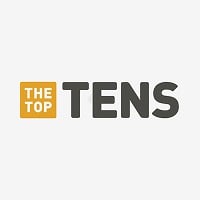 Black Veil Brides is an American rock band currently consisting of Andy Biersack (vocals), Jinxx (guitar), Jake Pitts (guitar), Christian Coma (drums) and Ashley Purdy (bass), that formed in 2006 in Ohio. ...read more.
This one sounds like a group of occult practising brides.
The only bad band in the top 10. BVB all deserve to die, yes, but why would someone even BEGIN to label them as death metal? That is blasphemy and dishonor to death metal! - headlokband777
7
All That Remains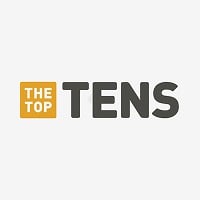 All That Remains is an American heavy metal band from Springfield, Massachusetts, formed in 1998. They have released eight studio albums, a live CD/DVD, and have sold over a million records worldwide.
Ah So many Melodic metalcore bands will fill this list by the end of it, same as the previous ones EXCEPT this band shares more similarities than the others with genres like hardcore punk and nu metal (although they still contain A resonable level of musicianship for A metalcore band. ) - technicalbrutaldeath
8
Disturbed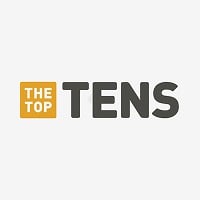 Disturbed is an American nu metal/ alternative rock/ alternative metal band from Chicago, Illinois. The band comprises vocalist David Draiman, bassist John Moyer, guitarist Dan Donegan, and drummer Mike Wengren. They are known for songs like "Down With the Sickness" and "Stricken" .
Started as A nu metal band (although they say that they just allowed themselves to be labeled as so for convenience. ) and there newer stuff is regular MODERN hard rock. Nothing more I really need to add here.

No similarities with death metal at all, I can't believe the amount of times not ONLY on the internet but on the street I've seen this band confused with A death metal band... most people say it's because of their "satanic lyrics" (anyone who actually took time to read the lyrics would quickly realize they aren't in fact satanic. )

I've only seen maybe 2 Death metal bands (Among the thousands and thousands I've listened to. ) that had any form of "satanic lyrics" but then again I can understand how people may have been confused... - technicalbrutaldeath
9
As I Lay Dying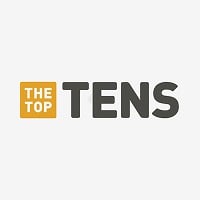 As I Lay Dying is an American metalcore band from San Diego, California. Founded in 2000 by vocalist Tim Lambesis, the establishment of the band's first full lineup, which included drummer Jordan Mancino, occurred in 2001. As I Lay Dying has released six albums, one split album, and two compilation ...read more.
Sometimes they get mistaken for melodic death metal
10
Austrian Death Machine
I added this because this band was made by A member of AS I LAY DYING... another band considered to be A death metal band. This band sounds even less similar to Death metal (and listening to their music I'm confused as to how even the thickest among us would confuse them with A metal band. ) - technicalbrutaldeath
The Contenders
11
Bring Me The Horizon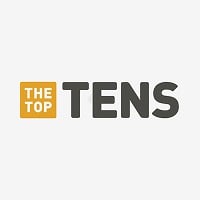 Bring Me the Horizon is a British rock band from Sheffield, Yorkshire. Formed in 2004, the group currently consists of vocalist Oliver Sykes, guitarist Lee Malia, bassist Matt Kean, drummer Matt Nicholls, and keyboardist Jordan Fish. They are signed to RCA Records globally and Columbia Records exclusively ...read more.
12
Suicide Silence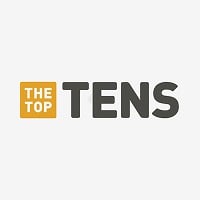 Suicide Silence is an American deathcore band from Riverside, California. Formed in 2002, the band has released four full-length studio albums, one EP and eleven music videos.
13
Hatebreed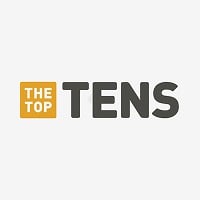 Hatebreed is an American metalcore band from Connecticut, formed in 1994. They have released 7 studio albums to date, most recently The Concrete Confessional on May 13, 2016. Their musical style blends influences from hardcore punk and heavy metal; a prominent band within the hardcore scene, they have ...read more.
14 The Juliet Massacre
15 I Killed the Prom Queen
16
Emmure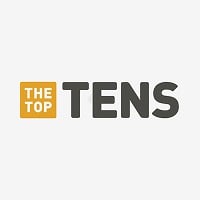 Emmure is an American metalcore band formed in 2003. Originally based in New Fairfield, Connecticut, but now residing in Queens, New York, the group has a total of seven releases, with their first public release being a 2006 EP entitled The Complete Guide to Needlework.
17
Rings of Saturn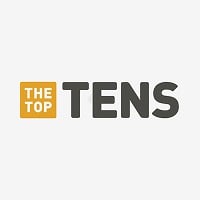 Rings of Saturn is an American technical deathcore band from the Bay Area, California. The band was formed in 2009 and was originally just a studio project. They jokingly dubbed their genre as "aliencore".
18
Whitechapel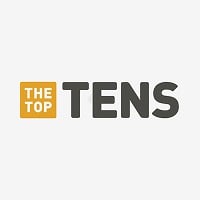 Whitechapel is an American deathcore band from Knoxville, Tennessee. The band is named after the Whitechapel district in East London, England, referencing the series of murders committed by Jack the Ripper.
19
Carnifex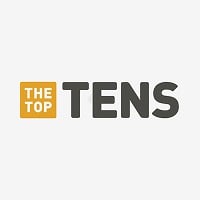 Carnifex is an American deathcore band from San Diego, California. Formed in 2005, they are currently signed to Nuclear Blast after having been signed to Victory Records and have released five full-length albums and one EP. The name of the band is derived from the Latin: carnifex, meaning "butcher" ...read more.
20 Abiotic
21 Under Oath
22 A Different Breed of Killer
23
The Agonist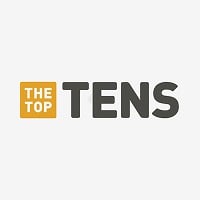 The Agonist is a Canadian extreme metal band from Montreal, Quebec, formed in 2004. The current line up consists of guitarists Danny Marino and Pascal Jobin, bassist Chris Kells, drummer Simon Mckay, and vocalist Vicky Psarakis, who joined in March 2014 following the departure of vocalist and founding ...read more.
24
Between the Buried and Me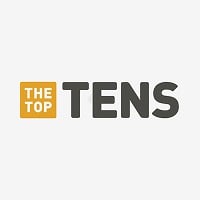 Between the Buried and Me is an American progressive metal band from Raleigh, North Carolina. Formed in 2000, the band consists of Tommy Giles Rogers, Jr.
To be fair this band technically is progressive death metal
25
Born Of Osiris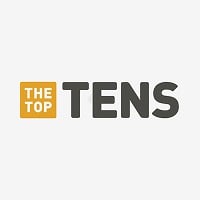 Born of Osiris is an American deathcore band, formed in 2003 in Palatine, a suburb of Chicago. The group underwent several name changes, including Diminished, Your Heart Engraved, and Rosecrance, before finally settling on Born of Osiris in 2007, basing the name on the Egyptian deity Osiris, and the ...read more.
26
Celtic Frost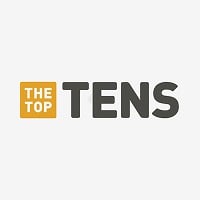 Celtic Frost was a Swiss extreme metal band from Zürich. They are known for their strong influence on the development of extreme metal. Formed in 1981 as Hellhammer, the band became Celtic Frost in 1984 and was active until 1993.
27
Sodom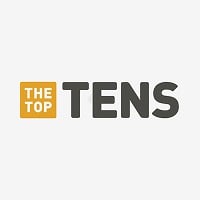 Sodom is a German thrash metal band from Gelsenkirchen, formed in 1981. They have gone through many line-up changes, leaving bassist vocalist Tom Angelripper as the only constant member.
28
Exodus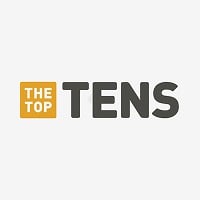 Exodus is an American thrash metal band formed in 1979 in Richmond, California. Spanning a career of 37 years, Exodus has gone through numerous lineup changes, two extended hiatuses, and the deaths of two former band members.
29
Cradle of Filth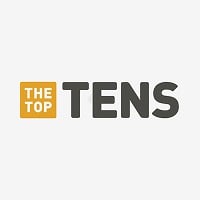 Cradle of Filth are a British extreme metal band that formed in Suffolk in 1991. The band's musical style evolved from black metal to a cleaner and more "produced" amalgam of gothic metal, symphonic black metal and other extreme metal styles.
30 Despised Icon
31 The Acacia Strain
32
DevilDriver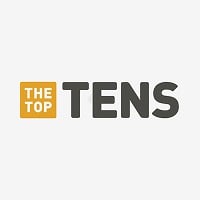 DevilDriver are an American heavy metal band from Santa Barbara, California, formed in 2002, consisting of vocalist Dez Fafara, guitarists Mike Spreitzer and Neal Tiemann, bassist Diego "Ashes" Ibarra and drummer Austin D'Amond.
33
Pig Destroyer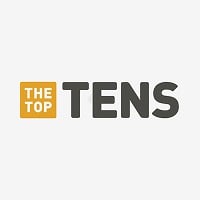 Pig Destroyer is an American grindcore band formed in 1997 in Alexandria, Virginia. The band was formed by vocalist J. R. Hayes, guitarist Scott Hull, and drummer John Evans, later replaced by Brian Harvey.
34 Raizers
35
Impending Doom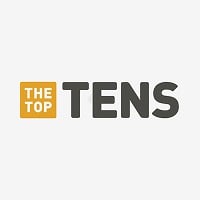 Impending Doom is an American Christian deathcore band from Riverside, California. The group has released five full-length studio albums and are currently a five piece with vocalist Brook Reeves as one of the two original remaining members along with Manny Contreras who left the band in 2010 but returned ...read more.
36 Knights of the Abyss
37
Thy Art is Murder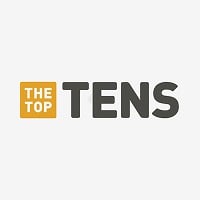 Thy Art Is Murder is an Australian deathcore band from Sydney that formed in 2006. The band consists of vocalist Chris "CJ" McMahon, guitarists Sean Delander and Andy Marsh, drummer Lee Stanton and bassist Kevin Butler.
38 Rose Funeral
39 Catalepsy
40 Aegeon
41 Molotov Solution
42 Motionless in Whiteness
43
My Dying Bride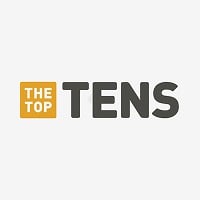 My Dying Bride are an English doom metal band formed in Bradford, England in 1990. To date, My Dying Bride have released twelve full-length studio albums, three EPs, one demo, one box set, four compilation albums, one live album, and one live CD/DVD release.
44
Paradise Lost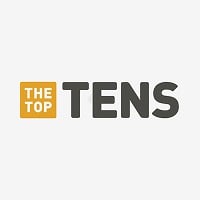 Paradise Lost are a gothic metal band that formed in 1988 in Halifax, England and are considered by some to be one of the pioneers of the death/doom genre and of the gothic metal genre.
45
Napalm Death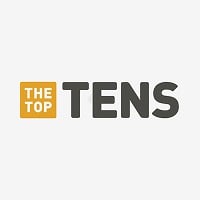 Napalm Death are a British grindcore/death metal band formed in Meriden, West Midlands, England, in 1981. While none of its original members remain in the group, the lineup of vocalist Mark "Barney" Greenway, bassist Shane Embury, guitarist Mitch Harris and drummer Danny Herrera has remained consistent ...read more.
46 Oceano
47
Infant Annihilator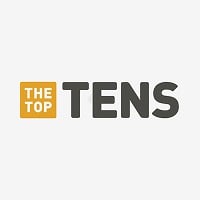 Infant Annihilator are an English/American deathcore band based in Hull, East Yorkshire. The band was formed in 2012 by drummer Aaron Kitcher and guitarist Eddie Pickard.
48
We Came As Romans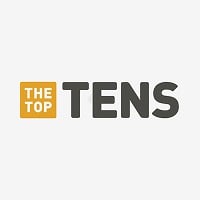 We Came as Romans (abbreviated as WCAR) is an American metalcore band from Troy, Michigan, formed in 2005. The band has gone through one name change and multiple lineup changes, and signed to Albany, New York label Equal Vision Records in 2009. We Came as Romans is managed by Outerloop Management and ...read more.
49
Trivium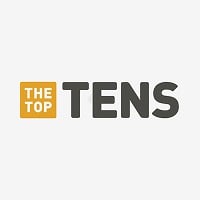 Trivium is an American Heavy Metal band from Orlando, Florida, formed in 1999. Their frontman, Matt Heafy, lead guitarist Corey Beaulieu and Bassist Paulo Gregoletto are the band's most consistent members and have appeared in every album since. ...read more.
50 Boris the Blade
PSearch List