Top 10 Bands Whose Authentic Names Are Abbreviations / Acronyms
Metal_Treasure
The Top Ten
1
AC/DC
AC/DC = Alternating Current, Direct Current. Malcolm and Angus Young developed the idea for the band's name after seeing "AC/DC" on an electric sewing machine. - Metal_Treasure
2
ABBA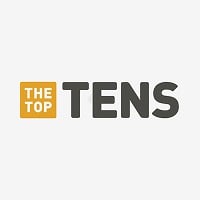 ABBA were a Swedish pop group formed in Stockholm in 1972 by members Agnetha Fältskog, Björn Ulvaeus, Benny Andersson, and Anni-Frid Lyngstad.
The only definitive acronym here.
An acronym from the initials of the band members first names - Agnetha, Björn, Benny, Anni-Frid. - Metal_Treasure
3
R.E.M.
Stands for: Rapid Eye Movement (a phase of sleep). Apparently, when picking a name for the band, Michael Stipe randomly selected R.E.M. from a dictionary. - Metal_Treasure
4
W.A.S.P.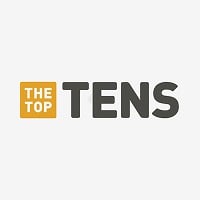 W.A.S.P. is an American heavy metal band formed in 1982 by Blackie Lawless, who is the only remaining original member of the band.
W.A.S.P. probably stands for White Anglo-Saxon Protestants, being the original meaning of the acronym.
Some claimed W.A.S.P. was an acronym for "We Are Sexually Perverted." - Metal_Treasure
We Ain't Sure Pal
5
UFO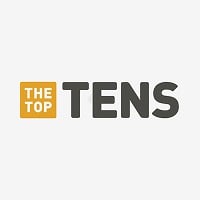 UFO are an English rock band that was formed in 1969. They became a transitional group between early hard rock and heavy metal and the new wave of British heavy metal.
UFO stands for Unidentified flying object.
UFO is a rock-to-metal band from the UK. I really like their song Doctor Doctor (covered by Iron Maiden). - Metal_Treasure
6
INXS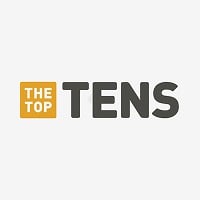 INXS were an Australian rock and pop band, formed as The Farriss Brothers in 1977 in Sydney, New South Wales.
7
REO Speedwagon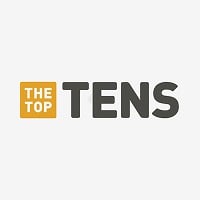 REO stands for Ransom Eli Olds - pioneer of the American automotive industry, for whom both the Oldsmobile and REO brands were named.
The band founder Neal Doughty came up with this name, inspired by his transportation history class at the University of Illinois.

REO Speedwagon is an American rock band. - Metal_Treasure
8
NOFX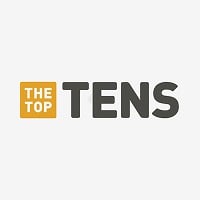 NOFX are an American punk rock band from Los Angeles, California. The band was formed in 1983 by vocalist/bassist Fat Mike and guitarist Eric Melvin. Drummer Erik Sandin joined NOFX shortly after.
American punk rock band. Guitarist Eric Melvin says that he came up with the name, inspired by the broken up punk band "Negative FX". The name is also meant to symbolize the band's rejection of gimmickry that the band was seeing in music at the time. - Metal_Treasure
9
U2
Bono once said that the band name came from its interactivity with the audience...as in "you too." - Metal_Treasure
10
D.R.I.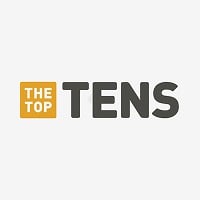 D.R.I. is an American crossover thrash band that formed in Houston, Texas in 1982. As of 2015, the band comprises two of its founding members, vocalist Kurt Brecht and guitarist Spike Cassidy, as well as drummer Walter "Monsta" Ryan and bassist Harald Oimoen.
D.R.I. = Dirty Rotten Imbeciles.
D.R.I. is an American crossover thrash band. - Metal_Treasure
The Contenders
11 H.E.A.T
12 OMD
13 R.I.P.
14 ABC
15 OMC
16
UB40
UB40 - The UK government's form number for the Unemployment Benefit Attendance Card, as shown on the band's debut album Signing Off. - Metal_Treasure
17 PIL
19
P.O.D.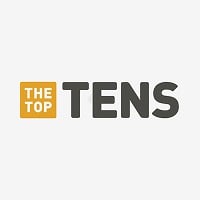 Payable on Death, also known as P.O.D., is a Christian nu metal band formed in 1992 and based in San Diego, California.
Payable On Death
20 O.A.R.
21
MGMT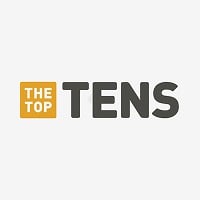 MGMT is an American rock band formed in 2002 by Benjamin Goldwasser and Andrew VanWyngarden. After the release of their first album, the members of their live band, Matthew Asti, James Richardson and Will Berman, joined the core band in the studio.
22
ELO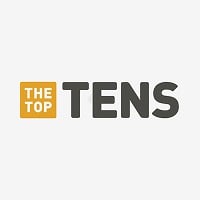 The Electric Light Orchestra are an English rock band from Birmingham. They were formed in 1970 by songwriters/multi-instrumentalists Roy Wood and Jeff Lynne with drummer Bev Bevan.
I think their authentic name isn't an abbreviation - their name is Electric Light Orchestra, ELO is just for short.
Authentic names are AC/DC or ABBA, for example. They have no other (longer) names. - Metal_Treasure
23
S.O.D.
Stormtroopers of death
24
ADX
French thrash/speed metal band - Metal_Treasure
BAdd New Item