10 of the Best Bands You Don't Know
This list contains bands that to fans or certain metal or rock subgenres may know and love, many people may not have heard of them or listened to them. Some of these bands are bands I only discovered later in my life of music, or bands that while much loved haven't achieved a lot of mainstream success. Everybody knows AC/DC, Guns N' Roses and Bon Jovi, but these bands are just as good, but not as well known.
The Top Ten
1
A Day To Remember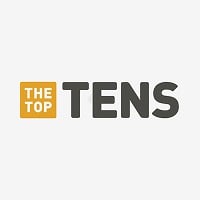 A Day to Remember (often abbreviated ADTR) is an American rock band from Ocala, Florida, founded in 2003 by guitarist Tom Denney and drummer Bobby Scruggs. They are known for their unusual amalgamation of metalcore and pop punk. The band currently consists of vocalist Jeremy McKinnon, rhythm guitarist ...read more.
Awesome band. But not very unknown. Highly popular punk/easycore/post-hardcore.
Such an amazing amazing band! Great songs, and some of the heaviest punk I have ever heard, ADTR are awesome. Their albums 'For those who have heart', 'Homesick' and 'What separates me from you' as well as their newest release 'Common Courtesy' are all great albums. - Nightlock
2
Biffy Clyro
Biffy Clyro is a Scottish band who are very original and unique. Their sound is great, lots of heavy riffs coupled with intricate orchestral parts and unique, creative lyrics. Their albums 'Puzzle', 'Only Revolutions' and 'Opposites', and songs 'Mountains' and 'Black Chandelier' are all very very good and must haves for any rock music collection. - Nightlock
3
Silverchair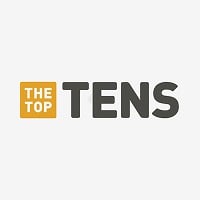 Silverchair were an Australian rock band, which formed in 1992 as Innocent Criminals in Merewether, Newcastle with the line-up of Ben Gillies on drums, Daniel Johns on vocals and guitars, and Chris Joannou on bass guitar.
I know Silverchair. In fact, many people I know know Silverchair. And frankly, they're annoying. - PositronWildhawk
Cannot believe the Frogstompers to be honest. They think songs like "Tomorrow" and "Pure Massacre" show off Daniel's songwriting ability. I highly disagree.. Amazing band including every album.
If you ignore Diorama and Young Modern, they are pure perfection! Ben's abuse of the drums and Daniel's all round amazingness combined equals perfect music. I'm 13, but my 50 something year old father likes them too.
Another Australian band, whose sound has faulted in their last couple albums, and have became more of a pop rock group. But their first album titled 'Frogstomp' in my opinion is one of the best grunge albums ever made. Songs like 'Tomorrow' and 'Pure Massacre', really show the talent in these guys. - Nightlock
4
Grinspoon
Australian band, quite well known and successful in Australia, with some success overseas. Very good songs such as 'Just Ace', 'Ready 1' and 'Hard Act to Follow', really are such a good, solid rock band tat should never be underestimated or ignored. - Nightlock
5
HIM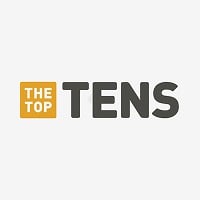 HIM was a Finnish gothic rock band from Helsinki, Finland. Formed in 1991 by vocalist Ville Valo and bassist Mikko "Mige" Paananen under the name His Infernal Majesty, the band broke up in 1993, before being reformed in 1995 by Valo and guitarist Mikko "Linde" Lindström.
HIM are probably the most well known on the list, but I didn't really discover them until recently. Very good band, inventers of 'Love Metal' and the heartagram, very creative and original with powerful deep lyrics. - Nightlock
Yeah, I don't know any of these bands! - funnyuser
6
The Gaslight Anthem
The Gaslight Anthem has gotten more recognised with each album, but some people still wouldn't have heard of them. They are a real throwback to the 50's era, put with punky, rocky tunes and their favourite word (included in almost every song), Radio. Very good band, must haves. - Nightlock
7
Black Veil Brides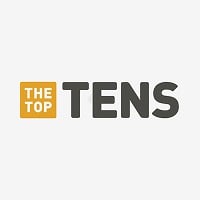 Black Veil Brides is an American rock band currently consisting of Andy Biersack (vocals), Jinxx (guitar), Jake Pitts (guitar), Christian Coma (drums) and Ashley Purdy (bass), that formed in 2006 in Ohio. ...read more.
Very good modern metal band. Almost a mix between Motley Crue and Megadeth, very good sound, great songs like 'The Legacy', 'Fallen Angels' and 'In the End'. If you haven't heard them go out and listen to or buy the album 'Set the world on fire'. - Nightlock
8
Seether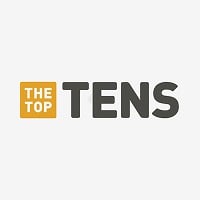 Seether are a South African hard rock band founded in May 1999 in Pretoria, South Africa. The band originally performed under the name Saron Gas until 2002, when they adopted the Seether name.
Not unknown but they are underrated - donovanthorn
While Seether are quite well known in the alternative rock world, these South African rockers, really deserve to be hailed as one of the best bands of the past 10 years. Songs like 'Remedy', 'Tonight', 'Fine again', 'Gasoline' and 'Country Song' as well as newest single 'Words as weapons' show that they are a force to be reckoned with. - Nightlock
9
Live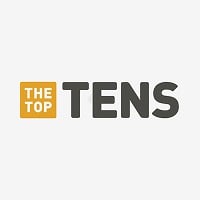 Live is an American rock band from York, Pennsylvania, composed of Chad Taylor, Patrick Dahlheimer, Chad Gracey, and Chris Shinn. Live's original lead singer Ed Kowalczyk left the band in November 2009.
Again, pretty well known band, but should be one of the best all time bands. Their song 'Lightning Crashes' is quite possibly the best song of the 90's and the album it comes form 'Throwing Copper' the best album. Live are amazing, deserve more recognition for sure. - Nightlock
Severely underrated band
10
Tame Impala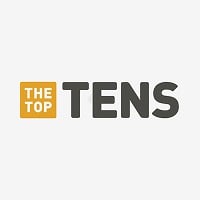 Tame Impala is an Australian psychedelic rock band founded by Kevin Parker in 2007. The group began as a home recording project for Parker, who writes, records, performs, and produces the music.
Check out currents, their latest album
The Contenders
11
Everclear
Everclear shined in the 90's with the song 'Santa Monica', but are considered one hit wonders for that song. While the song is very good, the whole album it comes from is equally good. 'Sparkle and fade' is a highlight of the 90's rock, and other songs like 'Heroin Girl' and 'Heartspark dollersign' are also very good. - Nightlock
12
Rise Against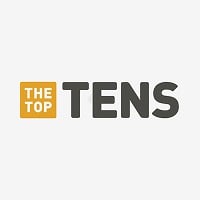 Rise Against is an American hardcore punk band from Chicago, Illinois, formed in 1999. The band's current line-up comprises vocalist/rhythm guitarist Tim McIlrath, lead guitarist Zach Blair, bassist Joe Principe and drummer Brandon Barnes. They are known for popularizing punk.
Punk Rock Band from Chicago who actually sing for a really good cause. Through their music, they try making the world a better place, with moving lyrics and strong vocals + great guitar riffs. They're all down to earth people who need to be known for their talent and skills.
13
Blue Rodeo
Blue Rodeo deserves world wide acceptance as one of the best torch bearers of the Country Rock genre. Fortunately for us Canadians, they are a national treasure, plus, they make ample use of vintage gear!
14
My Chemical Romance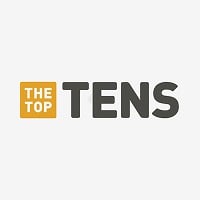 My Chemical Romance was an American rock band from Jersey City, New Jersey, active from 2001 to 2013. For much of their career, the band consisted of lead vocalist Gerard Way, guitarists Ray Toro and Frank Iero, bassist Mikey Way, and drummer Bob Bryar.
Amazing humans from New Jersey. Great tunes, a singer that can ACTUALLY SING and well They're awesome, enough said.
Never heard of this band. - zxm
15
Porcupine Tree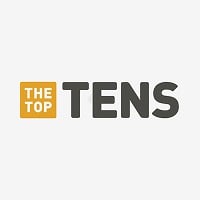 Porcupine Tree were an English rock band formed by musician Steven Wilson in 1987. The band began essentially as a solo project for Wilson, who created all of the band's music.
16
Persefone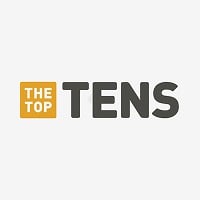 Persefone is an Andorran progressive death metal band formed in October 2001. The band's name is derived from Persephone, a figure in Greek Mythology.
17 Anathema
18
Blind Guardian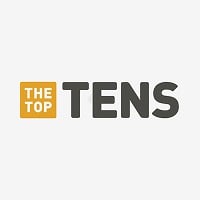 Blind Guardian is a German power metal band formed in the mid-1980s in West Germany. They are often credited as one of the seminal and most influential bands in the power metal and speed metal subgenres. Heavily influenced by Queen, they use the technique of overdubbing. They also incorporate large ...read more.
19
Cold Chisel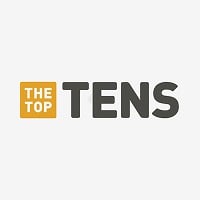 Cold Chisel are an Australian pub rock band, which formed in Adelaide in 1973 by mainstay members Ian Moss on guitar and vocals, Steve Prestwich on drums and Don Walker on piano and keyboards.
Definitely recommend checking out this band if you haven't already. - BrianScott01
20 Grizzly Bear
21 Sanctus Real
22 Ghost Town
23 Citizens!
24
Pain of Salvation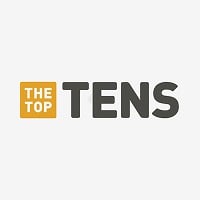 Pain of Salvation is a Swedish progressive rock band led by Daniel Gildenlöw, who is the band's main songwriter, lyricist, guitarist, and vocalist.
25
Riverside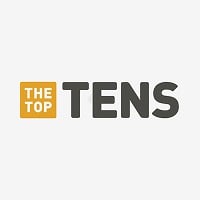 Riverside is a progressive rock/metal band from Warsaw, Poland. It was founded in 2001 by friends Mariusz Duda, Piotr Grudziński, Piotr Kozieradzki and Jacek Melnicki, who shared a love for progressive rock and heavy metal.
26
Leprous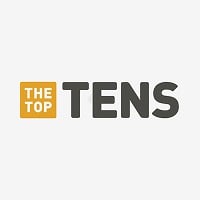 Leprous is a Norwegian progressive metal band formed in 2001 in Notodden, Norway. The band gained prominence as the backing band for former Emperor frontman Ihsahn's live shows.
27
Anubis Gate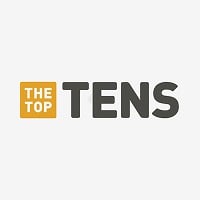 Anubis Gate is a progressive metal band from Denmark. Despite having formed Anubis Gate only in 2003, the members have regularly worked together since 1984. They have released six studio albums and two singles/EP's.
28 To-Mera
29
Ne Obliviscaris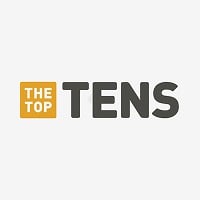 Ne Obliviscaris (Latin for "forget not") are an extreme progressive metal band from Melbourne, Australia, formed in 2003.
30 Threshold
31 OSI
32
Animals As Leaders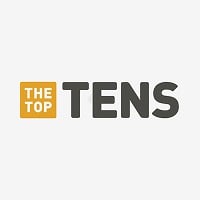 Animals as Leaders is an American progressive metal band from Washington, D.C. It is composed of guitarists Tosin Abasi and Javier Reyes along with drummer Matt Garstka, having been formed by Abasi in 2007. Their musical style has also been described as djent.
33 Pagan's Mind
34
Avantasia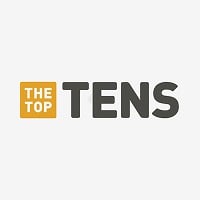 Avantasia is a German supergroup rock opera project created by Tobias Sammet, vocalist of the band Edguy.
35
Helloween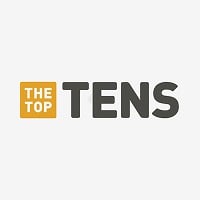 Helloween is a German power metal band founded in 1984 in Hamburg, Northern Germany. The band is a pioneering force in the power metal genre, and their second and third studio albums, Keeper of the Seven Keys: Part I and Part II, are considered masterpieces of the genre.
36
Stratovarius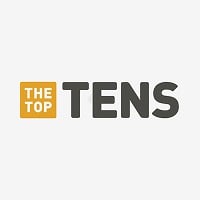 Stratovarius is a Finnish power metal band that formed in 1984. Since their formation, they have released 16 studio albums, 4 DVD and 3 live albums.
37
Nightwish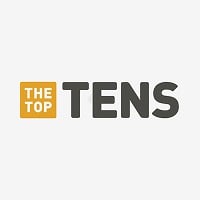 Nightwish is a symphonic metal band from Kitee, Finland. The band was formed in 1996 by lead songwriter and keyboardist Tuomas Holopainen, guitarist Emppu Vuorinen, and lead singer Tarja Turunen. It's currently formed by Tuomas, Emppu, lead vocalist Floor Jansen, bassist and vocalist Marco Hietala, ...read more.
38
Epica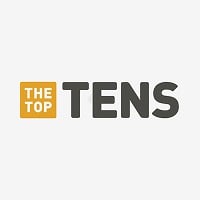 Epica is a Dutch symphonic metal band, founded by guitarist and vocalist Mark Jansen after his departure from After Forever.
39
Within Temptation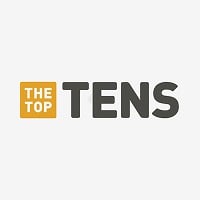 Within Temptation is a Dutch symphonic metal band founded in April 1996 by vocalist Sharon den Adel and guitarist Robert Westerholt.
40
The Lemon Twigs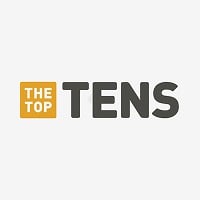 BAdd New Item