Bands You Should Have Heard of By Now, But Probably Haven't
Any bands that get like, 4 views on their most popular music videos, or nobody else you've ever met has heard of them. Not bands that are just under the radar of the popular radio channels; I'm talking SUPER underrated to a point of concern. ONLY 400 VIEWS? BUT THEY'RE SOUND IS ANGELIC!

(PS the purpose of this isn't to complain, it's to introduce people to awesome bands/artists they never knew they needed).

Only add an artist if they're basically unheard of.
The Top Ten
1
Jadu Heart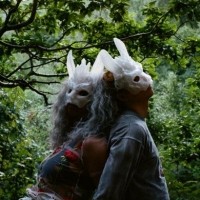 2
Desperate Journalist

3
Teenage Wrist

4
Dolly Spartans

5
Nothing but Thieves

I know they're pretty well known but more people deserve to know about them. Definitely one of the best vocals I've ever heard in today's music. - Ev116
6
Run River North

7
Sipper

8
Daughter

9
Speedy Ortiz

10
Nightmare of You

BAdd New Item