Best Bangladeshi Singers
Ark-M
The Top Ten
1
Linkon
The Beast & The Best
If this guy is george lincoln d'costa, then he should be higher. I mean there are many singers. But no one could beat this guy. He sings in different ways, sometimes slow paced, sometimes low paced. right when it needs - zxm
2
Oyan Hossain Rashed
who's he? - zxm
3
Arnob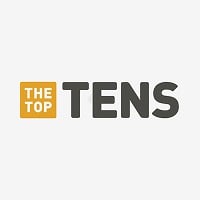 He has got that fresh voice which can make you go light years away from the chaos around you.
Super singer
Working as a independent artist in this country is not so easy task. He is the Maestro. Jack of all trades.
Arnob is the best singer in Bangladesh, he has the ability to doing good music lively which is like almost original track!
23 Comments
4
Andrew Kishore
Music king
He is a grammer of music
Melody king, playbac king of bengal
He is best singer undoubtedly
God gifted singer of our nation and god gifted voice
Best playback singer ever born in our countey with thousandsof hit
9 Comments
5
Faiyaz Hossain
Not a powerful singer for singing power metal. But his voice is clean, soft. Could be a great singer in future (upcoming albums) - zxm
Quite good voice. especially when singing in slow pace - zxm
6
Aiyub Bachchu
Love his songs
He is the best singer in the world
He is the best Singer
Bachchu bhai Sera
1 Comment
7
Runa Laila
She is, was and will be the undoubtedly no 01 singer of Bangladesh
She is no one forever
8
Mizan Rahman
On of my besy lead vocalist... love you boss
Best hard rock singer - zxm
9
Asif Akbar
He is the best singer in the Bangladesh forever
I love asif akbar song
He is number 1 singer in bangladesh
Asif Akbar is the most popular singer in Bangladesh undoubtedly..
5 Comments
10
Jon Kabir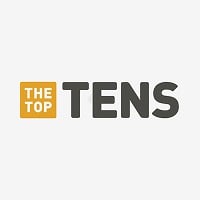 Wish he had stuck around music only.He Perhaps had the best potential but could use a little bit of it
The Contenders
11
Zohad Reza Chowdhury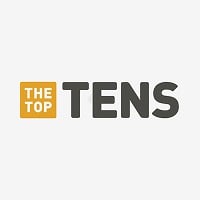 Another good singer of BD. has powerful vocals. - zxm
12
Sabina Yasmin
Was a heart touching and sweet voice in her throat.
we don't forgot her!
13
James
Boss always boss. I love you James more than my girlfriend.
Greatest singer ever in Bangladesh
Boss
love you
5 Comments
14
Habib
He is extraordinary true legend in his hetero style of tune introducing in bd.
Best in Bangladeshi
I just love Habib Wahid - Shobuj
Love you habib wahid
6 Comments
15
Tahsan Rahman Khan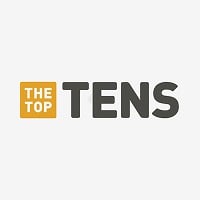 Tahsan khan is an extraordinary artist
He is one of the best modern singers of bd.
He is different from other for his different lyrics.he reveals emotion nicely in his songs.he is not only a singer but also an actor a musician,lyricist,model teacher after all he is an extraordinary genius
16
Ayub Bacchu
On top. but he's a boring sludge to me. - zxm
I'm gonna have to cross him on remix. until he reaches the end of the list. very overrated. - zxm
17 Porshi
18
Balam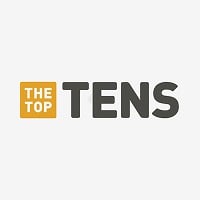 His best works were when he was in Warfaze. I heard he has become a pop artist. I've never heard a single song of him as solo artist. - zxm
My favourite singer
19 Arfin Rumi
20
Topu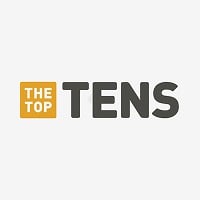 21
Imran Mahmudul
MIND BLOWING VOICE
22
Sumon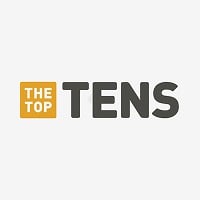 Saidus Salehin Khaled (Sumon), is a bass player, singer, songwriter, composer, music producer from Bangladesh and the vocalist and bassist for the rock band Aurthohin. He is known as "Bassbaba" (Father of Bass) among his fans and audiences for his bass guitar playing.
I like
Legendary rock singers aren't here. - zxm
He is a good singer. But the problem is his vocal style changed a lot. In his early days of Aurthohin, he had good vocals. But the lyrics weren't very good. Then his vocals got little bit of raspy. Probably because of his sickness, he gained a lot of fat. Then again his five years of break from Aurthohin his vocals became better. His best vocals was in with Aushomapto- 1. In Aushomapto -2 it was still good. But not as good as Aushomapto- 1. In the recent album, his vocal style again went downhill. And his lyrics weren't as good as before. But overall he is a good singer.

I'd choose his best five vocals performance
1. Aushomapto
2. Guti (the finale)
3. Shurjo 2
4. Chaite Paro -2
5. Nikrishto 2.

Comparing to his bass performance with vocals. He is a better bassist than a vocalist. - zxm
23
Bappa Mazumder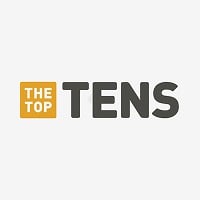 24
Raef al Hasan Rafa
It's a good thing that he didn't waste his talent only drumming and backing vocals. He is a better singer than Sumon. - zxm
Both drummer and a singer - zxm
Better singer than Ayub Bachchu. his high-pitched vocals is quite good. - zxm
25 Shahid
26
Shafin Ahmed
He is The legend
The best singer
27
Mainul Ahsan Nobel
Best of Best... No One Can Beat this talent... Good Luck for this man
The best singer.. he'll soon rock the world world
Noble
He is the best singer in the history of Bangladesh,he has sung all range of songs and has gained lots of praise from people in Bangladesh,India,Nepal etc.
Hope he will become a pride of Bangladesh and rock on💪
1 Comment
28
Hasan
One of the Most powerful voice of bd band music
29
Tuhin
The powerful & also energetic vocalist...
Best singer
30
Hridoy Khan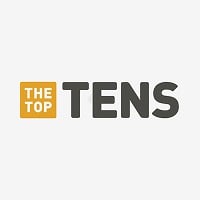 Hridoy Khan is a Bangladeshi singer, music composer, and actor. Khan released his first album Hridoy Mix in 2008. Coming from a musical background, his father, Ripon Khan is also a music composer in Bangladesh.
31 Imrul Karim (Emil)
32 Ishmi
33 Shuddho Fuad Sadi
34
Shafikul Alam Saif
Has really good vocals. Especially when holding his notes. - zxm
35 Khalid Hasan Milu
36
Sunjoy
His soft, slow paced vocals isn't very good. But his screaming is good. - zxm
Started metal singing. - zxm
37
Biplob
He is a great vocalist and leader of Prometheus band
38 S.D Burman
39 Hasan Ark
40
Jamshed Chowdhury
Especially for growling. But his slow paced singing is also good. - zxm
41 Shahriar Shabbir
42 Arshad Amin
43 Tridib
44 Partha Barua
45 Tanvyr
46 Zunayed Evan
47
Tasrif Khan
He is a young star with super talent and sweet heart.. I can sing all types of songs..he is also a good human being.. A rising star.. I love him
BAdd New Item
Related Lists

Best Singers of All Time

Best Female Singers of All Time

Best Male Singers

Top Ten Best Male Rock Singers

Top Ten Best Rock Singers
List Stats
500 votes
47 listings
4 years, 361 days old

Top Remixes
1. Linkon
2. Faiyaz Hossain
3. Mizan Rahman

zxm
1. Oyan Hossain Rashed
2. Runa Laila
3. Sabina Yasmin

oyanhr
1. Ayub Bacchu
2. Asif Akbar
3. Porshi

Ark-M
Error Reporting
See a factual error in these listings? Report it
here
.