Best Bank Sections in Roblox Jailbreak
darthvadern
It was about two weeks ago that a new update to Roblox Jailbreak came. It was the Jet Ski and Power Plant Robbery. It added a brand new vehicle, the Jet Ski, the first ever water vehicle in the game, and a brand new heist location, the Power Plant. Speaking of heist locations, my favourite one is the bank and it's the only one that has been in the game since the start. Since a few months ago it was revamped and now there are five different variants, or sections of the bank you can rob, and it's always random which one you rob. So now we will look at the best banks variants in Jailbreak so with that being said, here's the list.
The Top Ten
1
The Mint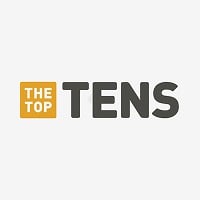 The most recent bank added into the game, and not surprisingly, one of my personal favourites as well. I mean it's not necessarily the difficulty that I care much about this bank, because now yes, this bank happens to be maybe the easiest bank in the entire game which is a bit disappointing. However it's not really about the difficulty in my favourite bank. It's the visuals and loot you get, which both are amazing.

Most of the banks in the game all have generally similar aesthetics and looks. You know how there are brick walls everywhere and it's generally grey hallways and stuff. The Mint has completely different look and aestethics compared to all the other banks in the game. I mean that could be because this wasn't one of the original four banks added in the bank revamp update, it came a month or so later. It's unfortunately a very easy bank but the looks inside the bank is amazing. The walls are not boring grey, but mint green and it looks great. It's great to have a bank ...more - darthvadern
2
Financing: Underwater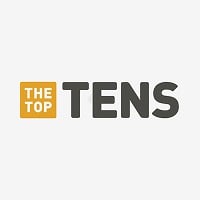 The difficulty in this one is a bit in the middle. It's hard if you don't understand how this one works, but once you understand how it works, it's easy. You see, this is a very unique one, and a great one at that. You see, this is bank where you must swim to the vault in order to open it. As soon as you enter this bank, you will see lots of water blocking the way to the bank vault so you must swim your way there. If you don't know how to swim, this is very hard, considering there are lasers on the floor, and another moving laser near the vault. But it's not actually hard to swim once you realize how you do it. Then it's a piece of cake instead. I also like the green water, it looks cool.

Speaking of piece of cake, same goes for busting a robbery as a cop. Due to the water, criminals can't see cops when they swim in the water, which makes it very hard to know if a cop is in the water or not. It requires some skill for criminals to look at every inch a cop may take. This makes ...more - darthvadern
3
Presidential Vault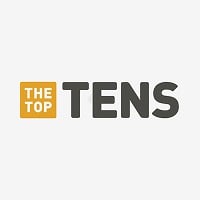 The hardest bank by far. Even for some experienced players this provides a lot of challenge really. However it's actually rather just average in terms of difficulty once you learn how to do it. It's tied up with The Mint as the most rewarding bank to rob in the game, at 2500 cash. While The Mint was maybe a bit too easy for that loot, the presidential vault surely deserves that high reward.

As soon as you enter this bank, you'll notice you will fall down a hole. There, there will be a long corridor, and a solid laser wall that moves back and forth in the corridor. Just touching it will make you ragroll and if it's moving towards you, it will damage you until it changes direction, and considering it deals a lot of damage per say 0,5 seconds, you won't make it out alive. There are these "safe spots" you can go and hide in that are found in the walls of the corridor but be careful there too because there are lasers there you must avoid. Yeah this is an intense bank.

At the ...more - darthvadern
4
Floor: Deductions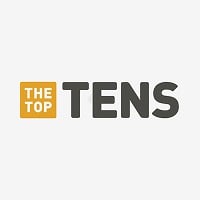 Personally I feel like this is the most common bank that you rob in the bank. It's overall decent and rewards decent loot (1500 cash) and the difficulty is generally decent as well. Not too hard but not too easy. It's generally basic as well. As soon as you enter the bank there will be a section will moving lasers but if you just run over when the lasers are still, this is a piece of cake.

The loot, consisting of 1500 cash is decent as I said, as well. It's a little worse than the jewelry store loot but it's a good deal for a generally easy bank. When it comes to busting this bank, it's a bit hard considering the vault is quite big and criminals can hide behind the vault wall deeper in the vault so it might be the second hardest bank to bust but overall this bank is quite good. - darthvadern
5
Classic: Remastered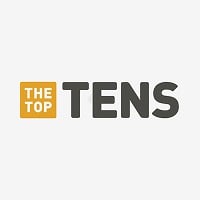 This is the only variant of the bank that has been in the game since the game's start, until in early 2019 when the bank was revamped heavily. Because of this many people will feel nostalgic for this specific bank. But if we're trying to be objective, is this bank really all that great?

Now don't get me wrong, I enjoy all five banks in the game but from an honest perspective this one's definitely the weakest, and a bit boring. This bank is just a straight line with lasers blocking the path that are pretty easy to dodge and voila you're at the vault. It's a bit boring and easy if I do say so myself and the architecture isn't that impressive compared to the Mint for example. I still like this one as it's time to play like in the old days but overall it's a bit boring and lackluster which makes me place this one last on the list. - darthvadern
6
Floor: Blue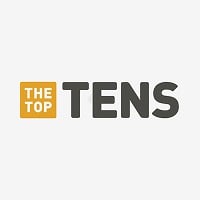 BAdd New Item
Related Lists
Top Ten Best Roblox Jailbreak Cars
Most Annoying Forum Sections On Roblox

Top 10 Best Songs on Thin Lizzy's Jailbreak
Top Ten Most Asinine Ways to Attempt a Jailbreak
List Stats
6 listings
147 days old

Top Remixes
1. The Mint
2. Financing: Underwater
3. Presidential Vault
darthvadern
Error Reporting
See a factual error in these listings? Report it
here
.