Jerry West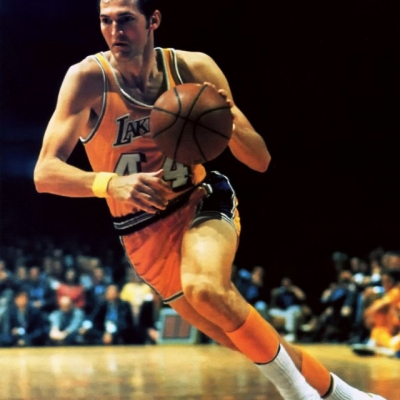 Uploaded by Htown3ball
Info
Jerry Alan West is an American retired basketball player who played his entire professional career for the Los Angeles Lakers of the National Basketball Association.
Comments
Top
Popular
Newest
I have to agree with the other comments posted here. Jerry West absolutely must be in the top ten. Someone who doesn't know much about the GREATEST game ever invented must have started this.
Jerry West was an outstanding basketball player, a good general manager, and a guy who deserves to be the face of the NBA. He was tough and clutch.
This list is completely whack as well. Anyone who thinks ginobili, gasol, REDDICK, Yao, Rondo, Nash, and Luke Walton (not Bill) are better than jerry west know very very little about basketball history
Why is Jerry West ranked 36? He's the logo for a reason people! Jerry West was one of the first clutch players ever in the NBA. People just have him ranked so low because he doesn't have a ton of flash. What he is though is one of the best shooters of all time. Nobody can deny that.
Jerry West was simply incredible. No question a top 15 all time player, and with a little debate, should be put in the top 10,(Not a doubt in my mind). Curry is a better shooter, however curry is NOWHERE NEAR west in all time rankings. Curry is barley in the top 100 all-time if that. - willums
The man put his heart and soul into the game. West hustled after every loose ball, drove into the paint when the NBA was a lot more physical and elevated his game when it mattered. - bishop.moore07
My unbiased opinion...#1- Jerry West! He should be listed in the top 10. I am thinking maybe the reason for some folks not placing him in their top ten has to be due to their own ignorance,...however, if you know anything at all about Jerry West and he still hasn't made your top 10 cut...you obviously suffer from stupidity.
Come on he's the nba logo. enough said
Let's get this strait Jerry West made the Hall of Fame PIstol Pete didn't enough said
Remember that Jerry West did everything he did when there was NO 3-point line!
A very cool player and a total pleasure to watch. He should be in the top ten for his role model qualities alone.
Stephen Curry is better than Jerry West and is the best shooter ever. This is because Stephen Curry can shoot off the dribble and creates space for his shots with his ball handling.
How are people like Elgin Baylor and Jerry West behind people like Derrick rose. Derrick rose hasn't been in the all star game for the last 3 years. Elgin Bay lot and Jerry West are in the top 5 all time for PPG
Wade, Rose, Durant, and Howard over this guy? Wow, some people are just so stupid.
Way better than Bryant he is by far top 10
Wow so many good players are in front of him. BUT THIS GUY IS AMAZING. KEVIN GARNETT?! REALLY? DWIGHT OWARD. I'm so done with this generation.
Jerry West was just as good as Oscar Robertson was!
Why is there a 13 spot difference!?
100 percent all the time-eight broken noses-greatest shooter-what the sport was about before money.
I think he sucks I go for Stephen curry number 1
Why isn't he at top ten Jerry West is on the NBA logo so why did they put him there if he wasn't the best.think about it
Mr. Clutch and would have been Mr. Assist had the records been kept.
Related Lists
Top Ten Greatest Kanye West Songs
Best Kanye West Albums

Best West Coast Rappers
Best Songs Off Kanye West's My Beautiful Dark Twisted Fantasy