Kobe Bryant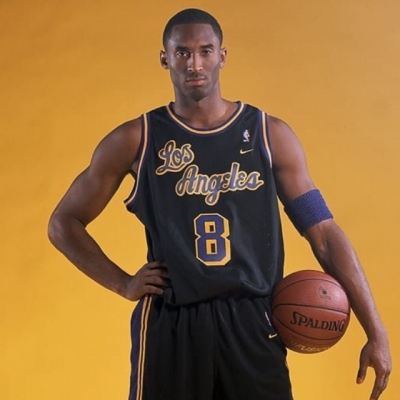 Uploaded by Htown3ball
Info
Kobe Bean Bryant is an American retired professional basketball player. He played his entire 20-year career with the Los Angeles Lakers of the National Basketball Association. Kobe Bryant has won 5 NBA championships with the Lakers and is the all-time leading scorer in Lakers franchise history.
Comments
Top
Popular
Newest
This is for every one on LeBron's comment list that can't even spell and continues to say how Kobe cannot take over a game, is a selfish ball player, or how he relied on his teammates. You are all mentally challenged and obviously have only watched LeBron for the past 7 years. Kobe had Shaq everyone says? Kobe and Shaq were all that team had as far as talent! The only other people on that team were role players, not stars. LeBron has 2 other all-stars on his team and still couldn't do what Kobe did with role players. This is a joke of an argument. I wish very much that I would have been old enough and involved enough with the game to see Jordan play. Unfortunately I was not. Kobe Bryant is simply incredible. He is the only player in the entire league that I can safely say that anything is possible, and he has a chance to overcome any situation and prevail. LeBron is predictable, same crap every year. Conference finals and lose, or, more recently, a loss in the finals when he choked ...more
kobe is the best:

-youngest player to reach 26,000 points
-National High School Player of the year
-Gatorade Circle of Champions High School Player of the Year
-5 time nba champion
-2 time nba finals mvp
-3 time allstar mvp
-1 time nba season mvp
-no year not voted in nba all star
-scores 81 in nba (2nd highest in nba)
-most times in nba 1st team defensive
-Youngest player (age 17) to debut in NBA league
-Nestle Crunch Slam Dunk competition winner at NBA All-Star Weekend
-Set new record with 31 points and 8 rebounds in Schick Rookie Game
-Youngest player to appear in an NBA All-Star game
-Only Lakers' player to start all 50 games


Greatest basketball player ever since Michael Jordan. Kobe and Shaquille O'Neill... Don't get me started best duo ever! Shaq you are definitely not given the credit you deserve and those refs have been blind for years when it comes to both of you getting fouled especially Shaq. I would love to see Dwayne Wade on the Lakers too.. Gotta give my man props. Gasol.. What can I say you are amazing. World Peace I don't care what anyone says you are an outstanding player. Mike Odom.. Gotta love him.. And Derrick Fisher you never disappoint me. Bynum.. Do work baby. Matt Barnes.. Need I say more? As for all the rest of my number one team since birth, thanks to my awesome father.. Keep it real and come on guys.. Step up your game! Gotta love my man Dwayne Wade though... Seriously I really wish he'd come to L.A... Gotta admit though being from Florida myself.. Miami is a BEAUTIFUL place!
People are just a joke putting these guys with no skills just height and power against one of the most dangerous all around players ever, next to mike, with lebron close but behind. I laugh at people who put Tim or Shaquille, or wilt, Russ, bird or magic... Please... People need to let go of their hype on people and focus on the the skill, talent, explosiveness and stats... Ok I give Russell, he was hands down the best winner... But that was a day of small white guys on the court like wilt and Kareem... Please, laugh out loud ok Kareem was nice but pleas... But I'm talking all around best... People listen to, too much media and hype... Illuminati got you loving certain player. And Tim is a weak excuse as a forward, please that man is a center. Karl Malone was a forward look at his stats and not even mentioned... My order would be, mike, kobe, magic, Russell, Kareem, bird, Shaq even though he couldn't shoot worth a damn, Tim, Karl, Oscar. I mean Hakeem was crazy nice and Robinson... I ...more
Kobe Bryant, can control a game, he is a great player and also a great leader, he has had criticism in the past, but now now at him. Kobe is the greatest basketball leader in the world if not the greatest sporting leader. Kobe bryant would also have to be one of the smartest basketball players to play the game, the way he can make his defensive player look stupid is amazing, by the time Kobe finishes his career I belive he will be the greatest basketballer to ever play the game.
Kobe has done it all only saying this cause I grew up watching him sure jordan was great proberly better but I never witness this so I am voting off what I have watched not recorded stats so all past amazing players I do not doubt you as the greatest of all time but kobe is the greatest of my time and maybe lebron is next but he is still a long way off regardless of what he can do I don't think you can be considered if you shoot sub par through a 7 game finals series and only are caried by your team did you see kobe carry the lakers even with the monster dwight!
Michael said he is the only one compare-able to the great one and Robert Horry said he was the greatest. Second best scoring performance in history. The guy who shouldered the team through the good and bad times. Kobe is to me number 1 or at least number 2. To me Michael Jordan has no equal, if there is then it is Kobe and only Kobe. Lebron James is not even close to being in the conversation. Magic and Larry is a step behind.
Can't you see that this man work so hard for his team... You can't deny that. That's the role of Kobe Bryant in his team. He also trust and passes the ball to his team mates. Have some respect for the player. 81 points is not a joke. The player may not be the greatest ever but everyone did watched when he is on the clutch. Can't you see that he is in a lot of injuries and yet he is still playing with more minutes and this 2012-2013 season his stats are getting better. Can you dig that?
Kobe Bryant is better then Lebron because of the experience factor. He might jack something wild with a defender's hand in his face, but I know there is absolutely no chance whatsoever that he will get rattled, panic, lose track of the clock, let an ounce of doubt enter his assassin's psyche, nor give the ball to Donyell Marshall.
People claiming that 'King James' is better than the Black Mamba. Please give me a break, when LeBron has won a title without another big player, in this case Wade, you've got an argument, but only an argument nothing more. Kobe won the title with and without Shaq, LeBron couldn't do it without Wade/Bosh... Kobe is in the top 3 players in the world ever, Jordan being number 1. People need to remember Kobe is ageing now too, and still one of the best, LeBron is an amazing player probably falls just behind Kobe at the end of his Career, simply on the fact LeBron has not consistently dominated, it's taken 8/9 years to win the NBA Chapionships for LeBron
He is the best cause dude I am only nine years old and I know he is the best well ya Jordan's good too but Kobe is awesome he is fast strong and has more agility than Jordan. Me and my dad thinks he's the best and hundreds of thousands of people like him everyone in my basketball league and my dad runs a league. I look like I am like 12 or 11 but I am only 9 but I am big I go to boys and girls club I am with the ballers academy well thanks for listening and oh yeah I wish I saw you bi!
Kobe is a winner. He doesn't have the statistics of a play such as Lebron but he sure could get the ball in the basket when his team needed him to. His jumpshot is in my opinion arguably the best of all time and his intangibles such as getting in the opponents head were unmatched by anyone in his era. He was as hard-working as a player could be, it didn't come naturally, he put in more hours than anyone. He is an assassin on the court who will not give up ever and always believes that as long as he's on the court that his team is going to win. Kobe takes no breaks, he is always doing something to improve his game. And all these reasons that I mentioned are why he has five rings today. People can make a fantastic argument for Michael Jordan but when it all gets down to it, I think Kobe has edged him out for the greatest
Kobe is not good, he is great. I know MJ is a Super Star but Kobe is the next big thing. But, I think Kobe is showing off and trying to be the best and shoot dumb shot and force everything. But he makes all of his shots, three's, and his free throws. I think Kobe should be ranked number #1. Sorry MJ, but there's a new Super Star on the court and his name is Kobe Bryant.
If there was no Michael Jordan Kobe would be the greatest ever... I think he is Jordans equal. It's just Jordan was first... Kobe came after... Almost identical players in athleticism and drive... Michael never caught fire like Kobe did when he scored 81pts... That was nothing short of astounding.. I think it's a long shot for LeBron to win 3 more titles to tie Kobe or 4 more he needs to surpass him.. People stop comparing LeBron to Michael already he has to pass Kobe first and it's a long shot.
I think that lebron is good but kobe is amazing. He will be the next Michael Jordan for sure. He has great potential. Kobe can pass, dribble, shoot and dunk. In my opinion I think that kobe bryant will be the next Michael Jordan. He is a great all around player and a great player to watch. Kobe has more sportsman ship than lebron and has been playing longer I admire kobe and lebron, but I like kobe better.
He is one of the most disrespected players to ever play the game. Yet he has accomplished tons with a worse supporting cast then Michael Jordan ever had. LeBron is a pathetic excuse of a basketball player. What has he really accomplished besides being the NBA's baby. Kobe Bryant has played through everything and deserves to be up there with Michael Jordan. Michael Jordan has said that Kobe Bryant is the only other person with the same drive as him.
5x Champion, 3x Gold Medalist, 16x All-Star Appearances... and counting.

81 point game. 62 point game in 3 quarters (outscored whole Dallas team)

Games scoring 60 points or more, career: 5
Games scoring 50 points or more, career: 24
Games scoring 50 points or more, season: 10
Games scoring 40 points or more, career: 114
Games scoring 40 points or more, season: 27

Kobe is G.O.A.T. I know Jordan is probably... but Kobe is up there with him. And about Lebron not even close, not even a contest. Youngsters vote Lebron because he's more active now, they haven't probably seen Kobe. In my opinion, at this moment I will barely but him in 10th place. Shaq has accomplished more then Lebron for now 4 Rings, way more dominant then Lebron etc... But Kobe and MJ are up there on the same level, because Kobe have a few more years playing time, but other player not even close to them.
Kobe Bryant is the best player in the game right now and forever. Lebron James would not be the best because the option when he choose to go over there with the Heat that made him weak... NO ONE CAN DO WHAT KOBE BRYANT CAN DO that's WHY HE IS THE BEST AT ALL TIM
Just a thought... If Michael Jordan and Kobe Bryant switched spots and played in one another's era, would they have accomplished what the other accomplished in their respected era? I believe so. Kobe would have Michael Jordan's accomplishments if he played in Mike's era, the "no center needed" era.
Kobe is by far the greatest basketball player in the game today. No one I mean no one can gaurd him. Not D. Wade not Lebron not anybody. He can shoot drive and slam it in your face. There is no weak point to his game. If you don't think he's the best go and watch him play and tell me one other person that could do what he can. If coach put Kobe in at center he would still be the best player in the NBA no doubt about it.
His competitive drive separates him from all others. His work ethic is legendary. He has every skill imaginable and defies odds against injury, bigger & stronger opponents, losing seasons, & teams that don't get along. He also is the most hated man probably in all of sports. He doesn't care what people think of him he just punches in until he reaches success. He's an inspiration.
He can defend team's best players, he can shoot from any where and he has five championships so he is obviously better than LeBron!

Also he has won the MVP he has won the finals MVP and he has lead the lakers to victory to multiple championships!
Kobe to this date, is one of the most decorated and most accomplished player of his time.. the fact that he is voted by TNT and Sports news as the NBA'S Player of the decade for 2000's is a huge a honor for any all-time greats.. Kobe for deserve's to be on the top on this list when his career is finally over!

IF this man right here plays till he's 40 like micheal did HE WILL DESTROY ALL OF HIS RECORDS... ALL OF THEM... there is no human on this earth that came to the league and clearly had nothing to develop he has it all, and his resume say it. KOBE has had it since the moment he joined the NBA. But the sad truth is that people will always love micheal and be blinded by the simple fact that kobe is the just the better player... damn
Kobe is the best. Michael just has more rings. Kobe doesn't have the teammates MJ did. When he does look what happens... Back to back to back championships. Kobe got plenty of years left and is gonna have more scoring titles. Jordan had seven Kobe has two but is a player who just keeps getting better. He can score at ANYTIME he wants to. He could average 6o points if he wanted to, I wouldn't put it past him.