Oscar Robertson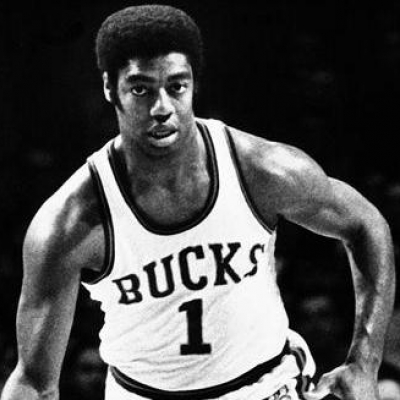 Uploaded by Htown3ball
Info
Oscar Palmer Robertson, nicknamed "The Big O", is an American retired National Basketball Association player who played for the Cincinnati Royals and Milwaukee Bucks.
Comments
Top
Popular
Newest
A "triple double" for an entire season, and 4 other season where he ALMOST did it as well - despite: steals & blocks not being recorded as a stat until his final season (so who knows how many other he should've/could've earned). SImple as that.
Best all around player of all time. Averaged a triple double in one season and nearly a triple double for his entire career. He could play any position and in every one of those positions he could be an 5 time allstar.
He did his playing without four steps to the basket caring the ball on his hip no three point shot line and under threats for his life is the greatest basketball player ever play the game
Best all round player of all time. Averaging a triple-double in a season is amazing! Better than magic, because he got more rebounds and points although he is shorter. Just because he wasn't as flashy doesn't make him lesser than magic.
Oscar Is the only player in nba history to average a triple double. His career averages are insane. Top rebounding for a point guard and about 9 assists to go with 20+ points.
Best to ever step on the floor. I saw him from a high school sophomore through his pro career. He did it all every time he laced 'em up. 180 Triple Doubles? AVERAGED a Triple Double for an entire NBA season? Untouchable.
Ridiculous, how soon they forget.
Pure movement, did everything,
Completely in control at all time.
Jordan got all of those championships. (With Pippin)
There can only be one number one, Oscar.
Oscar Robertson was one of the greatest he could past, shoot, rebound, and he can make assists he made his teammates better and he number 21 really guys
Robertson averaged a triple double that's insane so many people don't even know who he is but he was considered the best before Jordan came around
Oscar should be at least top 3. The things that he could do, and the numbers he put up are certainly more deserving than this
This man should be way up on this list he is the only person that ever abridged a 50 20 for a season
He is one the top ten greatest players. To be behind Steve Nash, LeBron James, even D Wade, Dirk and the others is a total JOKE!
Big O only averaged a triple double for his career. Iverson is not even top 50 in my book. Ever hear of Jerry West? Geez!
He should be at first because Michael Jordan and robertson are the best player in the world that ever I have seen
Apparently this is not a basketball site, with Robertson and Jabbar not on the top 10. Enough said.
He has mad hops. I'm not saying that because of the picture, I'm saying it because I've watch recordings.
only reason he isnt talked about is because he wasn't flashy, he just got it done.
I'm doing a report on you by gavin
Most complete player ever other then Lebron James and just is all around good
He's a great basketball player he just never got the respect he needed
He averaged a triple-double for God sake! No one has ever done that.
He actually averaged a triple double for an entire season
The best ever he has more then 150 triple doubles best ever or at least top 3 please
The REAL best ever player. It's all in the record folks!
He was an all star every year when was in the NBA
Related Lists
Actors that Didn't Win the Oscar But Should Have
Top Ten Best Picture Oscar Winners
Most Overrated Oscar Winning Movies
Best Actor In a Leading Role, Oscar Winning Performance