Best Basketball Players of All Time
rhamilt
The Contenders: Page 4
61
Gary Payton
Amazing player, sheer joy watching him play...
Best defensive player to play the game. Ever.
Gary payton was one of the best point gaurds in the NBA he was scared of nobody won defensive player of the year FOR A POINT GUARD unstoppable when he was taking down the lane hands down.
The Glove Oakland's Finest he through the best lobs ever I am just happy he got a ring - mountainhawk
V 1 Comment
62
Blake Griffin
The best dunker I've ever seen. Won 2011 dunk contest for petes sake! This guy is crazy awesome and deserves to be just a little higher!
Not the best ever... But he is great... He should be nearing the top 20 at least I recon... He can do everything apart from free throw...
Best dunker in the world
Will sleep with your wife while dunking over your car
He is good and he can shut people up with his suf🏀🏀🏆🏆
V 17 Comments
63
Robert Jaworski
One of the best player the philippines have produce.
Best there ever was or will be.
Wow robert jaworski! I cannot believe that
Never say die
V 5 Comments
64
James Worthy
If he was playing on another team and didn't have to sacrifice for the team his stat would make him the best small forward next to Larry Bird and Lebron. The best defensive players of his time, Rodman and Pippen, could not defend him; he was too quick for them to move to basket and he had great 14-16 jump shot. Just look at the game 7 of 1988 final and the 1985 final and what he did to Kevin McHale.
In 1991 playoff, before he turned his ankle in game 5 against Portland, Lakers were going to win the title easily. In game 1 of final, he played his guts out and Pippen had to defend him. This made Jordan defend Magic; big advantage for Lakers. However, when Phil understood that Worthy cannot play even at 60% he moved Pippen to guard Magic,which made Jordan free. That changed the whole series. I still believe if Worthy was at 100% Lakers would have won that year. Pippen would not be able to stop Worthy and Jordan having to defend Magic would not be totally free to dominate the series as ...more
He played with 2 of the most talented ever and still made his presence known on the court.
Worthy is the most underrated player of all time. He is on my all-time first team, meaning he is in the top 12 all time. He was a "revolutionary" player, as he was able to play either forward position, and showed more speed and agility of any player 6'9" or over, ever. He was also an excellent defensive player.
James Worthy was one of the best players to ever play in the NBA, as well as college. He should definitely be way higher up on the list.
65
Bill Walton
Injury plagued, short career, but when healthy made so many above him on this list look like children.
This guy made the blazers win the championship.
V 2 Comments
66
Kevin McHale
I think Kevin McHale was a complete team player and did what ever necessary to help his team win games and he did it within the rules of game in the time period that he played. He was also a very nice gentleman.
Seriously!?!? The most unstoppable post moves the world has ever seen and I can't believe he is ranked 52nd... How can guys like Baron Davis, Toni Kukoc, D-Wade be better than this guy? He lead the Celtics win multiple championships along with Bird and Parish how can you put him in 52nd... I tell you one more time! The most unstoppable post moves in NBA history. Better than Olajuwon's post moves or even Tim Duncan's post moves... Not the greatest but boy 52nd is too low for him...
Kevin McHale was unstoppable around the basket...this ranking is absurd...McHale would beat Scottie Pippen in a 1-on 1 game 9 out of 10 times.
V 1 Comment
67
Shaquille Johnson
If you've never heard of Shaquille Johnson, just face it you don't know basketball very well. In my opinion the greatest player to ever step on a court. His incredible athleticism and field vision allowed him to dominate the tight end position while standing only 5'12". He is truly an inspiration to us all, that anything is possible, even if you only have one leg like him.
Who? This list is the dumbest thing I've ever seen! 1
Shaquille Johnson was a dominant force on the court, his presence in the paint was undeniably the best of all time. That along with his incredible synergy with Kobe Brown make him a serious contender for the number one spot.
Everything after the top 10 is crazy. bench riders are beating Olympic all stars.
V 2 Comments
68
George Mikan
Number 68? They changed the rules of basketball, time of possession because of him. He should be much higher on the list. He was named the greatest player of the first half of the 20th century.
... And he had great glasses
Greatest center of the pre shot clock era controled the entire game on both ends of the floor still doing drills named after him
First player ever to win an MVP
69
George Gervin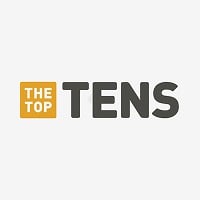 George Gervin, nicknamed "The Iceman," is an American retired professional basketball player who played in both the American Basketball Association and National Basketball Association for the Virginia Squires, San Antonio Spurs, and Chicago Bulls.
His commercial with D-wade is the best Ice Man put in work had the sweetest finger roll period - mountainhawk
Are you kidding. Michael at 1 is the only thing right. Ice man is worth top 20. Better than him: MJ, Kobe, then tied with pistol Pete. I've man was great at scoring and took on the also low ranted Dr. J in the famous dunk contest.
TOP 15
Ice man is behind harden!?! they might as well put Kendrick perkins at number 2 behind mj.
70
Peja Stojakovic
One of the best 5 shooters in NBA history. Pity that people in USA don't have a clue about Game. Good enough for the top shooter in NBA doesn't make him top 20 Yugoslav player.
Just because he is a great shooter does not make him GREAT
Legendary player, best 3 point shooter ever
Great 3 point shooter!
V 4 Comments
71
Jose Barea
Jose Juan Barea or "JJ Barea" is a point guard from Minnesota timberwolves.
72
Jerry Lucas
Jerry Lucas was easily the most underrated player on this list. For several seasons he was right there with Chamberlain and Russell as a rebounder and scorer. One of the very best ever centers to ever play the game. Possibly the best ever college player and high school player. How soon people forget!
Jerry Lucas was one of the best basketballer of all time! He should at least be in the top twenty...
V 1 Comment
73
Steve Kerr
He won a lot of champion ships he had dirk on his team they were a good team no one realised he needed dirk
He is one of the best and has a really good son Stephen curry in basketball
He is great breaking 2 records one coaching and one playing he knows the game he should be higher
He could shoot 3s bro
V 16 Comments
74
Baron Davis
Baron davis was amazing dude
he scored so many points and was so strong
V 1 Comment
76
Paul George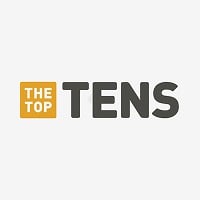 Paul George is an American professional basketball player for the Indiana Pacers of the National Basketball Association.
Paul George is the next MVP! He has a nice 360 dunk. And he led the team to the playoffs. !
Paul is one of the best players that the pacers ever had Paul can do lots of stuff better then lebron.
I like you and I think you're the best player in the world
He is so underrated
V 26 Comments
77
Deron Williams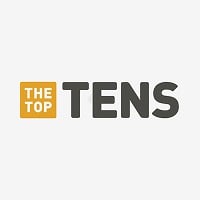 Deron Michael Williams is an American professional basketball player for the Dallas Mavericks of the National Basketball Association.
Amazing scorer and passer. Also playing through bone spurs.
THIS IS THE WORST LIST EVER DERON IS SO MUCH BETTER THAN MOST PEEPS BEFORE HIM, what IS GOING ON
He should be lower
THIS IS THE WORST LIST EVER DERON IS SO MUCH WORSE THAN BRIAN SCALIBRAINE
78
Len Bias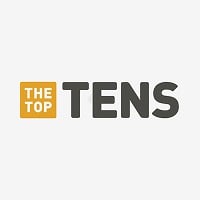 Leonard Kevin "Len" Bias was a first-team All-American college basketball forward at the University of Maryland.
Len Bias was a great basketball player who had the opportunity to become one of the best, and better than Lebron James or Kobe Bryant. However, shortly after being drafted into the NBA, he did cocaine and died. Never got to play his first NBA game.
Was Probably going too be the 2nd best player of all time if he didn't die

R.I. P
Never made it to the nba but died of... I believe a cocaine overdose, was projected to be better than mj, R.I. P
79
Neil Johnston
Neil Johnston was an all-star player until Bill Russell came into the league. Russell made Johnston look like he had never played basketball in that he totally dominated him. Bill Russell was to Neil Johnston as Einstein was to the village idiot!
He is really good you should put him in like 10th place
He's sound lak needs amber leaf in his scoks
80
Giannis Antetokounmpo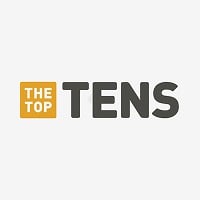 Giannis Antetokounmpo is a Greek professional basketball player for the Milwaukee Bucks of the National Basketball Association.
Greece top player means nba top player
Could become one of the all time greats...
Greek one means worlds one
Best player to see, ever ad me on snapchat; brettwoolford24
V 7 Comments
PSearch List
Recommended Lists
Related Lists

Best Fantasy Basketball Players of All-time

Top Ten Basketball Players Who Should Be On Your All-Time Dream Team

Top Ten Post Players in Basketball of All-Time

Top Ten Best 7 Foot Tall Basketball Players of All-Time
List StatsUpdated 26 Jun 2017
56,000 votes
286 listings
11 years, 220 days old

Top Remixes (343)

1. Michael Jordan
2. Bill Russell
3. Kareem Abdul-Jabbar
bishop.moore07

1. Wilt Chamberlain
2. Michael Jordan
3. Kareem Abdul-Jabbar
pauljuliussokoloff

1. Bill Russell
2. Kareem Abdul-Jabbar
3. Michael Jordan
ADTAYLOR09
View All 343
Posts
Nba top ten
jumpiman
OLajuwon behind who?
mstarling34
Kobe's Not Better Than Magic, J-West, K.A.J, Chamberlain, KG, SHAQ etc
visitor
This list has no logic
visitor
Error Reporting
See a factual error in these listings? Report it
here
.