Best Bassists Ever
The Contenders: Page 23
441
Tom Angelripper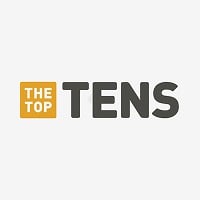 Thomas Such, better known by his stage name Tom Angelripper, is the founding member and main songwriter of German thrash metal band Sodom.
442 Francis Buchholz
443
Matt Sharp
Sick riffs in "Say it ain't So" and "Only in Dreams". WEEZER
444
Hugh McDonald
I think Hugh deserves a far better ranking on this list. A very humble guitar genius is Hugh. He deserves more votes.
He may not be an offical replacemet of Alec John Such, but he is still amazing. The work on Livin' On a Prayer and Keep the Faith... Pure Genius
445
Ross Valory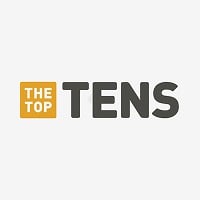 Ross Lamont Valory is an American musician and the band Journey's noted bass player. He and Neal Schon are the only original members of the band still performing with the group.
I think ross is one of the best bass player... He's awesome. The sound of his bass lines Are not the common... He makes many techniques that give their sound on bass much power! Is simply one of the best
Ross uses simple fluid bass lines that really carry the harmony of all of Journey's timeless songs. I love the way his tone on all on most of there tracks as well. Very solid player!
He redefined Journey's sound, bar none
446
Stanley Clarke
Most of the voters are definitely voting for the band. Most of the best bassists are way down on the list. My guess is most guys and gals wouldn't even know who Stanley Clark is, and have ever heard any of his albums. You won't find him on itunes. I'm quit sure they're all good bassists, but Clark really is one of the best...
WTF number 43, it seems this list is going by the band, not the bassist themselves. This is like putting Jordan this low for a listing of the best basketball players, it's crazy. - HolyCal
Stanley Clarke not in the top ten? I guess sheer musicianship and technique is not high on the selection criteria for this list! Get real
Come On! Really?
V 17 Comments
447
Mike Gordon
Uh yeah keep it moving on up the list. You guys are nuts if you think he deserves to be this far down the list. Cactus drops bombs. And PHIL LESH IS TOO FAR DOWN THE LIST AS WELL.
Just listen to his solos compared to some others ranked before him. He may not have the "rock and roll" or metal look but that to me says even more about his bass playing. The bass is not what you see but what you hear.
Bootsy I can understand, but the the guy from guns and roses is right out. I can get down to some Les, Squire and Lee but Mike is a bad ass! Come on, peeps let's get Mike up this list!
Not only an insanely inventive bassist when it comes to melodies and rhythms, but an incredibly gifted spngwriter as well Mike Gordon easily deserves to be in the top 5! I mean, Sid Vicious is like halfway down the list compared to Cactus! What?!
V 6 Comments
448
Mike Inez
One of THE BEST heavy metal bass players out there, Mike has played in Alice in Chains, Black Label Society and the Blizzard of Ozz (Ozzy Osbourne's backing band).
He's played with Slash's Snakepit and recorded with them for their 1995 release "It's Five o Clock Somewhere". He also joined the revamped backing band for Heart, and toured with them in 2002 and 2003.

He is a bass god in my opinion. Played for ozzy, ann wilson, nancy wilson, slash, layne staley, Jerry crantrell. Damn why is he so underrated
Love Alice In Chains Mike Inez great bass player but apparently according to this rubbish voting Sid Vicous is a lot better.Yeah right considering that he couldn't really play.
Listen a little bitter, what the hell have i, and anyother in a live show. Listen The record no more thears of ozzy and anyothers works in the band heart
449
Guy Berryman
Come on... GUY is AMAZING! I really can't understand, where are them fans? Vote for the very handsome one who plays bass
The sexiest bassist in the WORLD. He sparks Coldplay, Known as the Very Handsome one who plays bass.. Very nice intro's in Coldplay's songs. Just can't go wrong with Guy. He HAS IT ALL!... - Elaine22
How is guy only 121. He should be in the top 5 if not Number one. He plays bass for the best band ever and should be Number 1 Plain and simple.
One of the best bassist I ever seen. Coldplay is amazing and different.
V 3 Comments
450
Pete Wentz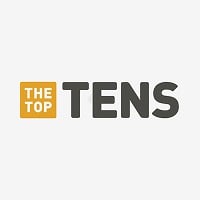 Peter Lewis Kingston Wentz III (born June 5, 1979)is an American musician. He is best known for being the bassist, lyricist, and backing vocalist for the American rock band Fall Out Boy. Before Fall Out Boy's inception in 2001, Wentz was a fixture of the Chicago hardcore scene and was notably the lead ...read more.
He's one of the best lyricists of the century, yes. But his bass playing isn't the best. I've only been playing for like 6 months and I can sight-read just about every Fall Out Boy flawlessly (although I have played upright for 4 years if that gives me an advantage). He inspired me to start playing though, so I'll give him props for that.
Pete is the bassist with the best style yeah...!
Fall Out Boy Rocks...!
Not the huge bassline solo kinda guy but he is a good bassist and an even better lyricist
Better bassist than Cliff Burton, David Ellefson, and Tom Araya!
V 10 Comments
451 Darryl Jones
452
Carlos D
Just listen to all his work. Regardless if he left, he is one of my all time favorite bassists and my main bass idol. He is the reason I respect pick bass and enjoy the tone more than fingers.
Carlos D is one of the bassists that isn't very technical but has a great sound. I prefer listening to him than Flea / Cliff Burton any day. I get chills every time I listen to the end of Not Even Jail.
get all their albums, wrap yourself in them, and after a while you will want to see them live. by that time you will most definitely agree he should at least be on this list somewhere.
Gotta be my favorite band and favorite bassist. I'm a drummer, but every time I listen to songs from Interpol like The New, it makes me wanna put down the sticks and pick up a bass.. still love drumming though..
V 2 Comments
453 Joe Principe
454
Matt Freeman
If this was actually judged on ability then Freeman would be way higher up, but unfortunately he has even been outvoted by Mikey Way who's been voted up by the fan girls not because he was good but purely because he's in My Chemical Romance. Well, used to be at least, good riddance. I'm not saying that Matt is the best bassist ever but his ability to write pure gold on the bass and his work in even Operation Ivy has been severely overlooked. Also, what's this about flea having good technique? Have you seen that guy play, his ability is reasonable but damn does he have poor slap technique.
of course one of the best bassist. people just don't realize it because he plays a genre that people don't generally listen to at large. if you ever see maxwell murder live you'll know by listening to him play and the peolpes reactions. seriously, the PUNK mosh pits stopped and everyone got on each others shoulders to watch. great bassist if I ever saw one - rottoncheesedude
Freeman's work with Operation Ivy and Rancid (especially on their eponymous debut) cemented his reputation as one of the best bass guitarists (and THE best punk rock bass guitarist) of all time. Listen to Rats in the Hallway and Rejected; his lead bass lines on those songs will blow you away. Bottom line: Extremely underrated.
WHAT?! 83? He's one of the best and one of my favorite 5 bassists ever! just listen to the album...And Out Come the Wolves "one of the best punk albums ever" and listen to basslines and the bass solo in track 1.. he's the best! - ahmedaser
V 29 Comments
455
Cone McCaslin
Very cool bassist. He is my idol. I want to play like him.
He is so cool. One of the best punk rock bassist. Sum 41 rocks. And cone is the idol they have got.
Supersick style just a all around great bassist he makes me wanna play
V 2 Comments
456 Max Green
457
George Harrison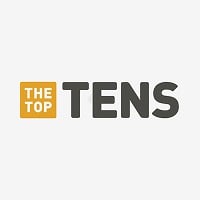 George Harrison was an English guitarist, singer, songwriter, and music and film producer who achieved international fame as the lead guitarist of the Beatles.
He is not a bass player!
LMAOO what are you doing on this list sir?
458 Lee Rocker
459
Ben Shepherd
Just listen to 4th of July and hear how dark and powerful it is at the beginning to set the mood for the rest of the song. That's how you use the bass to set the mood for a song. Then on The Day I Tried To Live Ben shows once again how he can just make the bass make you feel the song right down in to your soul.

I know these lists are mostly about how popular the bands as a whole are, so then the bassist gets picked just for being a part of them.

Ben Shepherd shows on his own how much better Soundgarden became once he joined them. That's why regardless of where he ends up on this list or if people ever will remember him years from now. To me he has shown how the bass was meant to be played and make you feel the pounding vibe deep down inside.
Not only a great bass player, with thunderous bass lines (just see Somewhere, Jesus Christ Pose and Slaves & Bulldozers, to name a few) but also a great singer and, specially songwriter, who added tons of weight to the already heavy Soundgarden. Often overlooked, people ought listen carefully to this bass player in order to know what they are missing.
Ben is one of those bass players whose heavy bass riffs really blow you out of the water and make you wonder what the hell just happened! He adds an element of mystique to the Soundgarden songs that transports you to another realm. He's also a uniquely talented songwriter, who deserves a lot more recognition for his musical contributions.
Awesome guitarist, Rowing is a great riff - Bosco500
V 31 Comments
460
Timothy Kelleher
Tim's awed the 30 Seconds To Mars fans since he joined as their touring bassist. He's super talented and more people should also check out his own band My Darling Murder - they are going places!
His energy is amazing. It's almost unbelievable. It was a pleasure to be so close to him when I was front row at one of their concerts. He's the best!
He's the best doing what he loves, and he makes 30 Seconds to Mars better every single day
Tim is my lovely bassist! He's a great man too! So like to watch at the concerts how he play and sing with Jared Aw!
V 5 Comments
PSearch List
Recommended Lists
Related Lists

Top 10 Greatest Metal Bassists

Best Slap Bassists

Best Rock Bassists
Top Ten Singing Bassists
List StatsUpdated 19 Aug 2017
75,000 votes
479 listings
10 years, 258 days old

Top Remixes (138)

1. Geezer Butler
2. Geddy Lee
3. Paul McCartney
678

1. Les Claypool
2. John Entwistle
3. Cliff Burton
gemcloben

1. John Entwistle
2. Cliff Burton
3. John Taylor
Coatsy
View All 138
Posts
Best Bassists list sucks
GuitarZero
Error Reporting
See a factual error in these listings? Report it
here
.