Best Bassists Ever
The Contenders: Page 5
81
Sid Vicious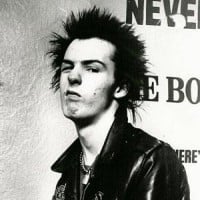 John Beverly, born John Simon Ritchie, later named Sid Vicious, was an English musician, most famous as the bass guitarist of the influential punk rock band the Sex Pistols, and notorious for his arrest for the alleged murder of his girlfriend, Nancy Spungen.
Many people don't really know this but before Sid was a junkie he could play alright. He was and will always be the king of punk
In the little that Sid did play, he was a natural while still constantly practicing... What a sad end.
It's all in the attitude. That said Glen Matlock was a really good bassist and gets zero credit.
Sid was more attitude, less play. I always liked Matlock more
V 2 Comments
82
Tony Kanal
Tony Kanal is one of the greatest bassists of the 90's. Just listen to his lines on No Doubt's "Sunday Morning" or "Spiderwebs". And his energy on stage is incredible.
Top Ten bassist coming out of the 90's! No Doubt is full of pure talent! Tony deserves MUCH more than this!
I'm shocked that he isn't in the top ten let alone the top 100!
83
Kim Deal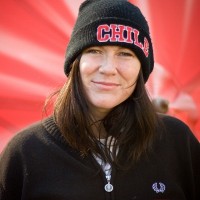 Kimberley Ann "Kim" Deal is an American singer, songwriter and musician, best known as the former bassist and backup vocalist of the alternative rock band The Pixies, and the lead vocalist and rhythm guitarist for The Breeders.
She's the main person who inspired me to pick up the bass. All her baselines are catchy and the Pixies would not have has their place in music history without her.
84
Varg Vikernes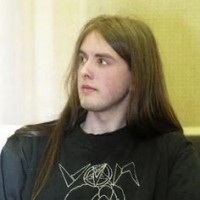 85
Matt Freeman
If this was actually judged on ability then Freeman would be way higher up, but unfortunately he has even been outvoted by Mikey Way who's been voted up by the fan girls not because he was good but purely because he's in My Chemical Romance. Well, used to be at least, good riddance. I'm not saying that Matt is the best bassist ever but his ability to write pure gold on the bass and his work in even Operation Ivy has been severely overlooked. Also, what's this about flea having good technique? Have you seen that guy play, his ability is reasonable but damn does he have poor slap technique.
of course one of the best bassist. people just don't realize it because he plays a genre that people don't generally listen to at large. if you ever see maxwell murder live you'll know by listening to him play and the peolpes reactions. seriously, the PUNK mosh pits stopped and everyone got on each others shoulders to watch. great bassist if I ever saw one - rottoncheesedude
Freeman's work with Operation Ivy and Rancid (especially on their eponymous debut) cemented his reputation as one of the best bass guitarists (and THE best punk rock bass guitarist) of all time. Listen to Rats in the Hallway and Rejected; his lead bass lines on those songs will blow you away. Bottom line: Extremely underrated.
WHAT?! 83? He's one of the best and one of my favorite 5 bassists ever! just listen to the album...And Out Come the Wolves "one of the best punk albums ever" and listen to basslines and the bass solo in track 1.. he's the best! - ahmedaser
V 29 Comments
86
Mick Karn
Everybody would stand around with their jaws on the floor as Chet Atkins walked all over the fretless guitar.. Well, my friends, Mick Karn is the Chet Atkins of bass players, playing a fretless bass to perfection. To call him herein underrated would itself be underrated. Google "Artemis" by Dali's Car and be amazed. He was best known among professional musicians (the likes of Robert Fripp) as the consumate improvisational bassist. He died on January 4, 2011 at the age of 52. RIP.
The most unique bass player - it's obvious from the moment you first hear anything beginning with Japan's three classical albums, through Mick's collaborations and to his nothing-to-compare-with solo works. Many acclaimed progressive musicians admitted his brilliance. No bassist in the world can play like Mick
Coming from an out and out Rocker I shouldn't like him, But I loved Japan. Mick evolved into one of the most influential players of the eighties. Along with Steve Jansen, Mick formed probably the most unique rhythm section the late seventies and the early eighties could offer... A true artist who brought technique and talent to the fore!
Greatest Fretless ever
V 151 Comments
87
Greg Lake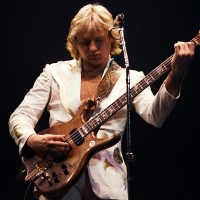 You just have to hear 21st century Schizoid Man
Keeping up with Keith Emerson was not for the weak... and he had the best voice to go with it.
V 2 Comments
88
Dougie Poynter
No Dougie Poynter in the best bassists section? How is that possible?! Come on! Dougie is one of the most talented bassist for his age and has an incredible presence on stage, jumping all the time, like a restless little monkey! He's cute, that's true, but he's still an amazing performer/bassist!
Brilliant bassist and he should definitely be in the top ten. People underestimate him because he is from McFly, but they don't realize how talented each member is and they deserve more credit - sarsh0603
This guy is THE BEST!
Blink 182 fan!
Hilarious
And SUPER hot
You should vote Dougie!
KING ON THE JUNGLE 2011!
The is a great bassist
V 4 Comments
89
Peter Hook
Awesome Bassist. Deserves To Be Higher, Joy Division Wouldn't Have Had The Same Sound Without Him.
Never before hearing joy division/ new order songs have I thought that a song could revolve around the bass line alone. The bass lines are so prominent, strong, they simply compliment each song.
Top 20 for sure, maybe top 10. He defines New Order and was a major force in Joy Division. Yes, plays bass like it's a lead, but that means he's got to be really on his game or the songs fail. He's a master.
Really,not top 5? One of the pioneers for the bass as a lead instrument. See Spooky
V 6 Comments
90
Mikey Way
Mikey Way is the best bassist ever! Best bass players go 2 the best Bands... If you don't get it it's My Chemical Romance.. Best Band EVER!
Woo go Mikey! Best bassist in the world for the best band in the world! Everyone vote him up for Mikey's sake he needs a confidence boost! He's got such a sexy speaking voice he should use it more often!
Proud Member Of the MCRmy Xxx
Mikey is definitely one of the best bass players in the world. One of my inspirations to pick up a bass actually. He should be rated higher!
CAN I VOTE MORE THAN ONCE PLEASE
V 39 Comments
91
Eero Heinonen
He's so great! he should be in the top ten at less, omg I can belive he is in the 31 he deserves the first place Eero I love you! and I love The Rasmus
He is so different, so great! He has so much passion! What does he do At 21? You're kidding us? Eero, Lauri, Pauli and Aki, The Rasmus of course, must be at the first place of all lists!
he's so great and also good person... - Nancy
AAww! Hei, I'm Manuela and I have to say you that Eero the best bassist in the world! He is so cool! So a great person! I love his sound and The band so much!
V 6 Comments
92 Jared Followill
93 Mark Evans
94
Sam Rivers
Sam is way better than Dave Farrell. It's unfortunate nobody gives him the credit he deserves just because a lot of people hate Limp Bizkit.
sam is the best I don't now why he is 84 on this list he should be in the top 10.
Just because everybody hates fred that does not mean that he should be hated to he is defenetly the best


he's never ever going to get recognized just because he plays bass for limp bizkit. he's probably the most under-rated bass player. really fast finger work.
Awesome bassist. He can play jazz and rock. - 05yusuf09
V 7 Comments
95
Steve DiGiorgio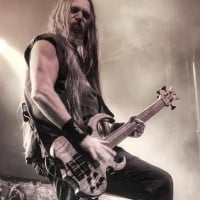 One of the only metal bassists who plays a fretless bass, he has a great unique tone and feel to his play you never hear in metal usually, plus he's fast and technical and does everything from thrash metal to jazz fushion. Godly!
Listen to deaths individual thought patterns and tell me he's not in the top 10
Hey, a new challenge for you dumbasses! Just write this mans name on YouTube, watch one of his videos, then vote for someone else! I dare you! I double dare you madafakasss!
96
Noel Redding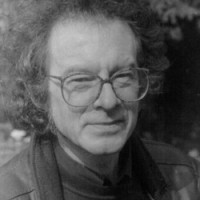 Noel David Redding was an English rock bassist and guitarist best known for his work as bassist with the Jimi Hendrix Experience.
wow, no one added this guy. being the original bassist for the greatest guitar player to ever walk this earth, he wasn't recognized. he's one of the greatest - pauler94
Why would he be so far down the list, doesn't make any sense. Has anyone ever paid attention to this guy or did Jimi steal the show so well he looked alone up there?
Listen again next time you play a track, bass playing at the back bone
V 1 Comment
97
Adam Yauch aka MCA
RIP MCA, Thanks for all your musical talent that you shared with us. You will be greatly missed.
Not only a great MC, but a great Upright fretless bass player too!
98
Willie Weeks
My favourite bass player for many years. Beautiful tone, tasteful chops and great feel. Willie has played on hundreds of great albums and with so many influential artists that he must be one of the most influential unsung musicians in history! Highlights include Donny Hathaway Live and George Harrison's Thirty Three and a Third
Not to mention Randy Newman's Little Criminals album
V 1 Comment
99
Mike Rutherford
One of the most underrated bassists of all time. For anyone who doubts me, listen to the Genesis albums from 1971-1976, he is incredible on EVERY single song. I think many underestimate Genesis as a band (since they started making pop in the 80's) but their early albums are pure progressive rock. It's maybe one of the best groups in that genre ever. Phil Collins is also an amazing drummer for those of you who think he only sings pop, but that is for some other time.

Rutherford is often overlooked in comparison to other progressive bassists like Chris Squire, who I of course can agree is godlike. But I would say that Rutherford is without a doubt equal. Even Steve Harris himself has cited this man as one of his main influences and for good reason.
Eww, yuck, pop songs... Oh, stuff it. If he never did anything other than the bass line on "No Reply At All" he'd still be worthy of inclusion.

Just don't let him sing.
Your ignorance is hurting my brains. His contribution is way beyond what he did in the prog years of Genesis. - RalphSaad
One of the most underrated prog bassists. He could also play the guitar well. - RalphSaad
100 Arni Arnason
PSearch List
Recommended Lists
Related Lists
Top Ten Best Japanese Bassists

Top 10 Greatest Metal Bassists

Best Slap Bassists

Best Rock Bassists
Top Ten Best Nu Metal Bassists
List StatsUpdated 21 Feb 2017
72,000 votes
465 listings
10 years, 79 days old

Top Remixes (129)

1. Cliff Burton
2. David Ellefson
3. Geezer Butler
masterofpuppets96

1. Cliff Burton
2. Les Claypool
3. Steve Harris
ObiWanJabroni

1. Tim Commerford
2. Johnny Christ
3. Nikki Sixx
lukestheman4
View All 129
Posts
Best Bassists list sucks
GuitarZero
Error Reporting
See a factual error in these listings? Report it
here
.