Best Bassists Ever
The Contenders: Page 5
81
Sam Rivers
Sam is way better than Dave Farrell. It's unfortunate nobody gives him the credit he deserves just because a lot of people hate Limp Bizkit.
sam is the best I don't now why he is 84 on this list he should be in the top 10.
Just because everybody hates fred that does not mean that he should be hated to he is defenetly the best


he's never ever going to get recognized just because he plays bass for limp bizkit. he's probably the most under-rated bass player. really fast finger work.
Awesome bassist. He can play jazz and rock. - 05yusuf09
V 7 Comments
82
Steve DiGiorgio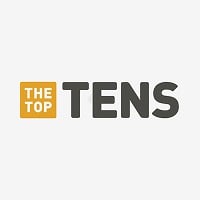 One of the only metal bassists who plays a fretless bass, he has a great unique tone and feel to his play you never hear in metal usually, plus he's fast and technical and does everything from thrash metal to jazz fushion. Godly!
Listen to deaths individual thought patterns and tell me he's not in the top 10
Listen to Death's Individual Thought Patterns... That jazzy, farty sound is so unique for Death Metal and so perfect for Death.
Hey, a new challenge for you dumbasses! Just write this mans name on YouTube, watch one of his videos, then vote for someone else! I dare you! I double dare you madafakasss!
83
Eero Heinonen
He's so great! he should be in the top ten at less, omg I can belive he is in the 31 he deserves the first place Eero I love you! and I love The Rasmus
He is so different, so great! He has so much passion! What does he do At 21? You're kidding us? Eero, Lauri, Pauli and Aki, The Rasmus of course, must be at the first place of all lists!
he's so great and also good person... - Nancy
AAww! Hei, I'm Manuela and I have to say you that Eero the best bassist in the world! He is so cool! So a great person! I love his sound and The band so much!
V 6 Comments
84
Ashley Purdy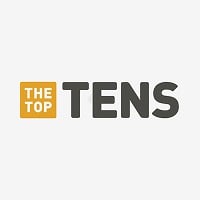 Ashley Purdy is one talented bassist! From the amazing sound, to his awesome personality, I think we can all agree he deserves higher than position 142! Ding, dang, who's your boss?
This is way unfair to Ashley! He deserves to be at least in the top ten! He is an amazing bassist with an even more amazing personality that anyone would love to have. Come on people, lets vote for a bassist that deserves more than 152!
Are you people crazy? ASHLEY IS AMAZING! He is always shirtless, cares about his fans. Black Veil Brides RULE!
So amazing he is good listen to a few
bvb songs and he's the star plus he's so
cute
V 6 Comments
85
Noel Redding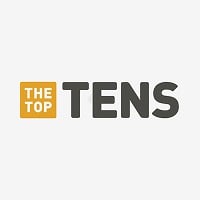 Noel David Redding was an English rock bassist and guitarist best known for his work as bassist with the Jimi Hendrix Experience.
wow, no one added this guy. being the original bassist for the greatest guitar player to ever walk this earth, he wasn't recognized. he's one of the greatest - pauler94
Why would he be so far down the list, doesn't make any sense. Has anyone ever paid attention to this guy or did Jimi steal the show so well he looked alone up there?
Listen again next time you play a track, bass playing at the back bone
V 1 Comment
86
Mike Rutherford
One of the most underrated bassists of all time. For anyone who doubts me, listen to the Genesis albums from 1971-1976, he is incredible on EVERY single song. I think many underestimate Genesis as a band (since they started making pop in the 80's) but their early albums are pure progressive rock. It's maybe one of the best groups in that genre ever. Phil Collins is also an amazing drummer for those of you who think he only sings pop, but that is for some other time.

Rutherford is often overlooked in comparison to other progressive bassists like Chris Squire, who I of course can agree is godlike. But I would say that Rutherford is without a doubt equal. Even Steve Harris himself has cited this man as one of his main influences and for good reason.
#85? You have got to be kidding me! Mike Rutherford was one of the best bassists I've known. Right from the beginning of Genesis, he's made huge contributions and after Steve Hackett's departure, he took up even the lead. And in my opinion, he's a really good lead guitarist too! I'm with everyone who says he's underrated!
Eww, yuck, pop songs... Oh, stuff it. If he never did anything other than the bass line on "No Reply At All" he'd still be worthy of inclusion.

Just don't let him sing.
Your ignorance is hurting my brains. His contribution is way beyond what he did in the prog years of Genesis. - RalphSaad
One of the most underrated prog bassists. He could also play the guitar well. - RalphSaad
87
Willie Weeks
My favourite bass player for many years. Beautiful tone, tasteful chops and great feel. Willie has played on hundreds of great albums and with so many influential artists that he must be one of the most influential unsung musicians in history! Highlights include Donny Hathaway Live and George Harrison's Thirty Three and a Third
Not to mention Randy Newman's Little Criminals album
One of the unknown greats.
88 Arni Arnason
89
Jean-Jacques Burnel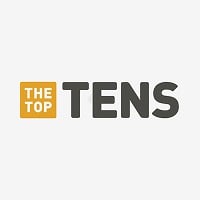 Jean-Jacques "JJ" Burnel, is a Franco-English musician, producer and songwriter, best known as the bass guitarist with the British rock band The Stranglers.
149th? Below the likes of Sid Vicious (who was so bad Steve Jones played bass on the albums)? Maybe people should vote for the player and not just the metal band they were in. Educate yourselves listening to Stanley Clarke, John Entwistle as well as this innovator.

No one has ever come close to that sound and is held in high regard and respect by the likes of Flea, even if he did come by that sound by accident with wrong or duff kit. Never got that sound back after their kit was stolen and he ended up using proper bass rigs.

Peaches, Nice n Sleazy, Goodbye Toulouse, Grip, I feel like a..., School Mam etc. Nothing can match it.
Still playing amazing bass. Created his own unique sound never quite copied by anyone else. Topped the polls in Sounds magazine in the late 70s over many of the others featured here. Must be higher than this!
Jean-Jacques Burnel has a style all of his own. He even holds his bass differently to everyone else. It's lower but not too low. He rarely looks at what he's doing - it's instinctive. He often leads the song with his instrument (not the LEAD guitar). He's inspired many a latter day musician with his independent style. Furthermore, he's still playing, learning and inspiring others after 50 years - how many others on this list have *that* achievement?
An amazing bass player adapted his own style over the years and still going strong to this day. Others on this list and above him all stated they copied and envied his style of play. Why is he so low in this poll?
V 154 Comments
90
Tal Wilkenfeld
She's only 21 but has already toured with Chick Corea and Jeff Beck. Made a big showing at Clapton's Crossroads Guitar fest 2007. Give her a few more years and she'll rocket up this list
This girl is really generous player, woking hard to make the rest of the band sound good. A great soloist, she really sparks off of Jeff Beck and he sounds better with her around. I think that she is up there with Les Claypool for talent. All she needs now is the experience.
She is fantastic. Mind blowing bassist. If she impresses Jeff Beck and Eric Clapton, then what's to consider.
Jeff Beck even said she's another Jaco
V 3 Comments
91
Jeff Ament
this guy is the reason i play bass if youve ever seen 'Animal' or 'spin the black circle' live you'll understand.
Listen to the bass lines on Jeremy and Present Tense.
Jeff Ament plays with taste and style over flash and gimmicks. His talent is a huge part of the Pearl Jam sound. Just listen to his song "Lowlight".
This guy's bass line is the reason I play bass...
V 4 Comments
92
NIck Oliveri
Nick's heavy sound added a lot to Queens music. Queens arent the same without his sound and his infulence. Still an awesome band nonetheless.
V 2 Comments
93
Leon Wilkeson
Amazing bassist. although Free Bird wasn't actually recorded by him, it was recorded by Ed King.

Cant believe this guy is behind Fall Out Boy and MCR. Leon is dead and mikey way and pete wentz will still never come close in their lifetime!
When you actually pay attention to what this guy does or see a few video clips of him playing it is amazing. very smooth and innovative. FreeBird is a good example
V 1 Comment
94
Charles Mingus
Jack Bruce asked his lyricist Pete Brown to write him a song about Charlie Mingus, Bruce's idol but Brown wrote the song called Bird Alone about Charlie Parker. Mingus shouldn't even be here is he's not in the top ten. His influence on bass players was 2nd to none except for maybe Ray Brown. Never played electric bass just as his predescessor Jimmy Blanton. Blanton was the most influential bass player before Mingus. However, this top ten is not about music as much as popularity because it's virtually all rock. Until fairly recently with some exceptions jazz musicians could always play things that many of these so-called great bassists wouldn't even be able to comprehend. Check out Mingus on Haitian Fight Song, Ysabel's Table Dance or Mingus presents Mingus album where he and saxophonist Eric Dolphin improvise a conversation, actually a fight angrily cursing each other with nothing but their instruments. All improvised on the spot There should be a different list for acoustic bass ...more - gemtea
There are like 3 names on here that are worthy of tuning Mingus' bass.
Oh god please help the rest figure the best! Mingus would really have given 69 a thought if he wd have left playing bass after 2 yrs of playing!
What! He is the G.O.A.T... Most all of the guys ahead of him would never had been there without Mingus
95
Gary Thain
I think Gary Thain would have been more appreciated and known if he didn't die at such a young age.
Gary is in my top 10
Excellent with every band he was in. Turned the corner with Heep.
Such an underrated bass player! His style was amazing!
96
Dusty Hill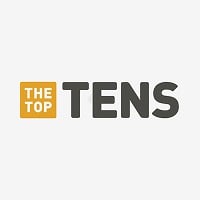 Joseph Michael "Dusty" Hill is the bassist, keyboardist, and co-vocalist with the American rock group ZZ Top.
To play that rockabilly blues style on electric bass is fantastic. As a bass player, I've learned a lot from his style.
He plays bass the way the bass SHOULD be played. Unlike these newer, metal bass players, he's an original 4 string guy!
Keep rocking Dusty!
V 1 Comment
97
Tina Weymouth
If nothing else, just think of the unforgettable opening for Talking Heads' Psycho Killer.
She also should be noted co-creating Tom Tom Club.
98 Trevor Bolder
99
Bob Daisley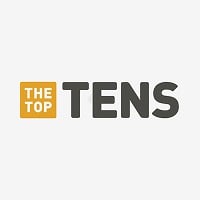 Robert John "Bob" Daisley is an Australian musician and author. A bassist and songwriter best known for playing in the Ozzy Osbourne band multiple times throughout the 80's and 90's he has also associated with Black Sabbath, Rainbow, Gary Moore and Uriah Heep.
Bob Daisley's body of work is pure bass playing and songwriting perfection.
Australian played for Kahvas Jute, Blizzard of Ozz, Rainbow
100
John Lodge
Super smooth super innovative a study in how to play bass!
PSearch List
Recommended Lists
Related Lists

Top 10 Greatest Metal Bassists

Best Slap Bassists

Best Rock Bassists
Top Ten Singing Bassists
List Stats
76,000 votes
483 listings
10 years, 322 days old

Top Remixes (141)

1. Geezer Butler
2. Geddy Lee
3. Paul McCartney
678

1. Les Claypool
2. John Entwistle
3. Cliff Burton
gemcloben

1. John Entwistle
2. Cliff Burton
3. John Taylor
Coatsy
View All 141
Posts
Best Bassists list sucks
GuitarZero
Error Reporting
See a factual error in these listings? Report it
here
.