Best Bassists Ever
The Contenders: Page 9
161
Billy Gould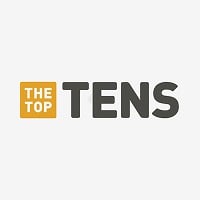 I can't believe Billy Gould isn't on this list. He's the reason I play bass. The man can seemingly do anything on the bass while managing not to overplay. He's eclectic, innovative, and has his own completely unique sound. His bass lines with Faith No More should be enough to put him in the top 25. Truly, the most underated bassist in rock. - Jawshco
Legend, another bassist who became the face of his band. Billy is the reason that faith no more sound like faith no more no matter who the singer is. The reason I am a bassist too, no one else on the list understands the instrument like Billy.
Why isn't he in the top 50 bassists of all time... Listen to woodpecker from mars, faith no more without Billy Gould wouldn't be faith no more I am appalled very very appalled.
Yeah, I agree he's the most underrated bassist in rock, but this world is unfair as the r&r hall fame. With FNM on his shoulders rock music gain another direction, Gould and Bordin are one of the most brilliants dream teams. Being his level around of Flea and Less Claypool, no need to take this ranking seriously.
V 1 Comment
162
Murdoc Niccals
.. No one remember Gorillaz. It's sad and it's shame. Murdoc is awesome
I find it amazing how he's on this list. Not gonna lie although his fictional. On every gorillaz song the bass is amazing
Listen to feel good inc, and then vote
DUDE HE IS FICTIONAL, GET HIM OUT OF TOP 200 - leonzillaleon
V 2 Comments
163
Mike Kerr
His sound is so good that they don't need a guitarist. Royal blood is one of the best bands of the 2010s
He's great
They're awesome musicians sound is amazing but the new album cover is gross and awful
164
Haruomi Hosono
One of the most varied and interesting bassists to ever come out of Japan. His work with Yellow Magic Orchestra and Sketch Show is just a fraction of his library of work.
V 1 Comment
165
Sean Malone
Just to say, if this list is the 50 greatest bassists of all time then I seriously think that people have not taken into account the huge range of musical genres, from what I have seen mainly rock and jazz bassists are predominant. If anyone has ever heard of the musical genre Technical Metal, technical music not being confined to metal but also present in classical music and even rock. A bassist in particular who should have been included in this list and frankly should have been first, is Sean Malone. He has played in various Technical metal/rock/jazz bands like Aghora, Gordian Knot and Cynic. Not only playing a fretlass bass, he also plays various other instruments like the chapman stick and keyboards. He is flexible also playing in bands ranging from Brazilian jazz to English pop, therefore having a wide knowledge of many genres of music, and incorporating many of these studied genres into his own band Gordian Knot. His bass style is unique, reflecting techniques from rock, metal ...more
166
Dan Briggs
He is the the best modern bass player
167
Alex James
listen to blur stuff, his basslines are great and really hard to play, great technique, and he is perfect in the gigs!
Alex DEFINITELY needs to be in the top 25. He created a sound within Blur which inspired a generation.
He's just amazing. He adds so much style to the music, but is never loud or overpowering. Listen to beetlebum or girls and boys and you'll hear what I mean. He should be top 25 at least.
V 1 Comment
168
Shavo Odadjian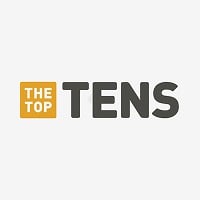 Shavo Odajian is an Armenian-American bassist, musician, and composer for the Armenian-American band System of a Down.
169
Mike Watt
In my top ten! I can't believe he isn't even on the list. These voters might as well have put Sid Vicious #1. (I agree with Cliff Burton as a #1)
Mike Watt should be at least top 5, in most bands you cannot ever hear the bass, but Mike Watt brought out the bass in the Minutemens music in songs like Viet Nam, Corona, #1 hit song, and many others, he is defiantly one of the best bassists of all time
Yeah, no kidding. Watt is top ten at LEAST.
I'm sad to live in a world where people think that idiot from 311 (for instance) is a better bassist than Mike Watt.
V 1 Comment
170
Emma Anzai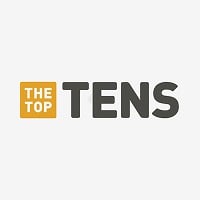 I listen to sick puppies all the time. Every time I listen to their songs I am amazed at how good emma play the bass. If I had to choose a bassist to look up to, I would honestly have to say that emma would be it.
She has amazing bass skills! She plays for Sick Puppies and knows how to rock out! Her skills are beyond amazing and she should be number 1!
171
Jennifer Maidman
One of the most versatile and evocative bassists on the planet.
Wonderous sounds, just think of Sylvian's Taking the Veil. Currently working on a solo album in Woodstock with David Torn and others, Jennifer is in great demand in the studio and touring all over the globe. She is next in France with Murray Head and band. Jennifer always has time for her fans is a great inspiration to other musicians. She plays many instruments and I'm lucky to have seen her live back in 88 with Sylvian, Torn, Jansen, Barbieri and Isham. One of the most beautiful, warm and moving fretless sounds you will ever hear.
Penelope, Chester
Love Jennifers bass playing guitar playing drumming keyboarding singing..saw her pick up a trumpet once and it ended up on the recording! A joy to work with..Px
V 1 Comment
172
Ian Hill
The founder of Judas Priest and a true Metal God
173
John Wetton
Bassist for King Crimson during Lark's Tongues in Aspic, Starless and Bible Black, and RED! How can he not be on this list!? Has anyone listened to this incredible 70's band, blows PINK FLOYD OUT OF THE WATER, WETTON BLOWS ANY BASSIST OUT OF THE WATER. Songs were written in time signatures that are incomprehensible, but somehow attainable to the ear. - dasilvan2000
John Wetton is a bassist's bassist. A virtuoso. And, as Geddy Lee, he sings while playing. His technical skill alone should place him in the top 10. Listen to King Crimson from the earlier years with Fripp: try to play Wetton... Make up your own mind.
Titan behind King Crimson in 73-74, carrying force, nobody could play bass like him in his glory days
He sure is no Greg Lake clone--the dude is fantastic and is to Asia what Greg Lake was to E.L. & P
174
Eric Avery
Eric Avery is an absolute genious, he invented his own style of bass guitar that characterizes the sound of Janes Addiction. I was inspired by his style of hitting notes that are far away from each other to create a beautiful melodic effect.
This guy's so versatile. He can slap with No One's Leaving, play quiet, beautiful lines with Summertime Rolls, play faster in songs like Ain't No Right, etc... Best song = Standing In The Shower, Thinking... - Johannes9
Same opinion.
Thanks to him that played in a such different style, jane's addiction started the new metal era.
Bassist like Flea were influenced by him.
175
Dallon Weekes
This guy is amazingly talented. Listen to any track he plays bass on and you'll know he deserves to be on this list.
Dallon Weekes is the person that inspired me to play bass. He is extremely talented and should be way further up on this list
Dallon is amazing and he has made panic and the brobecks grow as groups. He deserves to be so much higher in the list
176
Stuart Zender
This low? I'm pretty sure none of the above voters have ever heard Jamiroquai before. - rainhabeatriz
Oh My God, 255 on Stuart Zender THE Jamiroquai's bassist. Man.. This list is pretty frustrating for bassist like me...
Listen to Jamiroquai's first 3 albums and you'll understand what I'm talking about. Don't forget, Grammy winner as well.
V 2 Comments
177 Tetsuo Sakurai
178
Billy Cox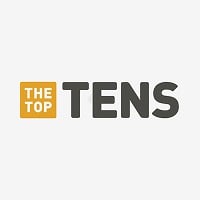 He is one of the funkiest bass players I have ever heard
179
Kim Gordon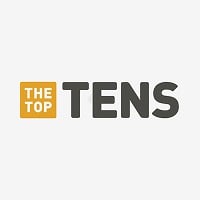 Kim Althea Gordon is an American musician, songwriter, and visual artist. Born in Rochester, New York, Gordon was raised in Los Angeles, California, and studied art at the Otis Art Institute.
The most amazing female bassist ever
180
Brian Ritchie
this guy rocked the acoustic bass like none another. All the songs are pretty much folk-punk with Ritchie just going nuts to the nines in the background.
V 1 Comment
PSearch List
Recommended Lists
Related Lists

Top 10 Greatest Metal Bassists

Best Slap Bassists

Best Rock Bassists
Top Ten Singing Bassists
List Stats
76,000 votes
482 listings
10 years, 320 days old

Top Remixes (141)

1. Geezer Butler
2. Geddy Lee
3. Paul McCartney
678

1. Les Claypool
2. John Entwistle
3. Cliff Burton
gemcloben

1. Jaco Pastorius
2. John Entwistle
3. Cliff Burton
Darky
View All 141
Posts
Best Bassists list sucks
GuitarZero
Error Reporting
See a factual error in these listings? Report it
here
.