Best Bassists Ever
The Contenders: Page 9
161
Ashraf Ali Hira
You have no idea how good he is but he didn. T get famousity because he borned in not usa but in Bangladesh
V 1 Comment
162
Richard Bona
Beautiful tone, innovative melodies. He sings and plays at the same time, and both sound amazing by themselves. An absolute artist and his facility on the bass is near inhuman
A complete artist and probably the most skillful around these days.
Awesome sound! Tight playing... He sings while he plays yet still tight as you know what!
You People are not serious at all! I saw the Kings of SMV are very low but y? Stanley Clarke, Marcus Miller and Victor Wooten are the Best in anytime... Then you leave Richard Bona alone because he just a True Image of Jaco.
V 1 Comment
163
Michael Burkett aka Fat Mike
Those two bass solos in "the decline" prove that fat mike is the best bassist on earth. He has some badass bass lines (dig, we march to the beat of indifferent drum). No question who is the master.
One of the biggest faces in the punk scene, the moment I listened to "Lower", I knew he was something special. Their cover of "All of Me" showcases what he's made for.
Fat Mike is an amazing guitarist, and not only that an amazing songwriter! Listen to the epic 18 minute punk rock masterpeice The Decline if you want to listen to a great bass player and songwriter/vocalist! Him and Matt Freeman should be way higher up this list, it's only because most of the people on here don't listen to punk rock! Punk rock is greatest music ever!
Fat Mike at 88!?!
He Should be at LEAST in the top five if not Number 1! - miles182
V 2 Comments
164
Dirk Lance
So underrated. Such an amazing bassist. Incubus hasn't been the same without him. Insanely versatile player and his slap technique is insane!
he is amazing because incubus is the best ever. should be on the top - EnterSandman_1990
Amazing, versatile player! Can slap, tap and everything. He is the heart of incubus
165
Ni~Ya
NI~YA is amazing. He can be very rude and aggressive when he's playing bass guitar, but at the same time he can be sweet and romantic and play a ballad song with deep emotion and intensity
Ni~Ya is so fantastic listen to the intro of HATE you will see what I'm talking about and he's so cute too!
Ni~ya is the best doing what he enjoys to play and we enjoy to listening! Really amazing
V 2 Comments
166
Roger Manganelli
He had the best ska bass sound ever, and knew best out of anyone how to switch between slow and laid back and fast, agressive, hard lines. If anyone deserves to be in the top three, it's this guy, Jaco, and Claypool.
Manganelli may not be in a famous band but he is the best bassist around. For any doubters go listen to "History of a Boring Town". Prepare to be impressed.
Remains one of the best living bassists today, he can play very lively and complex parts as well as more chilled parts with what appears to be complete and utter ease.
this guy is awesome and has a playing style and sound like no other.
167
Jack Casady
A true original... and shame on all of you for not having in the Top Ten. Listen to him on Sunrise (with Grace Slick); with Grace again on Rejoyce (these two should have made a duet album!... they work so well together); Mann's Fate off the first Hot Tuna album; Star Track on Crown of Creation... well, just listen to the Airplane from Takes Off to Volunteers and then the first 5 or 6 Hot Tuna albums.
A profoundly intense bass player. All of Hot Tuna's America's Choice and the session with Jimi and Steve Winwood Voodoo Child jam alone should be enough to carry Jack into the top 10 let alone the full body of his work. What an injustice at 141.
The greatest bass player ever. #1. Jefferson Airplane, Starship, Hot Tuna, also played with Hendrix. Listen to him drive the Airplane on 'Bless its little pointed head'. Astounding sound and astounding playing.
Not top ten? you are joking of course. Top 2 or 3
V 5 Comments
168
Steve Fuzz Kmak
This guy is pretty awesome. Listen to Fear, Barracooda, Welcome to the Jungle, Aqualung, Cross-eyed Mary, Dani California, Around The World, The End is Here, Better Man, Even Flow, Oops, I did it Again, Tommy The Cat, Jerry Was A Racecar Driver, Highway Star, The National Anthem; of Russia, Holy Diver, My Curse, Stricken, If a Potato Had a Heart, Wasted, Wasted Wasted, Heart Shaped Box, Enter Sandman, One, King Nothing, King of The Jews, Louie Louie, Crazy Train, Iron Man, and Hold On. Okay, he only played the first song, but you don't know he didn't play those other songs at his house, or in a park. - Geddyrush
YEAH! Fuzz played better bass intros than John, ANY DAY! Except if it's raining, then he kinda gets down. The man puts a spell on him, messes with his head. Musical block man, it sucks. John Moyer doesn't even play the little opening part to Down With The Sickness like Fuzz does. He has that STUPID pick in his hands all the time! - Geddyrush
I vote for Fuzz because I have to admit that he is a great musician. But, as far as Disturbed goes, I much prefer Moyer.
I miss Fuzz, John Moyer is ok but He won't remplace him. - klausmeine
V 1 Comment
169
Matt Rubano
He is fantastic, possibly the most underrated bassist on this list, whether you like the band or not, he rocks.
170
Nathan Hughes
I first saw his "glove" youtube video about a year ago and it has stuck with me since. I have never seen a bass player play this way before, I think it is totally original and very refreshing to my ears. And, to me, his singing is even better than the playing! A great juxtaposition of polyrhythmic bass playing and emotion filled vocal melodies that together create a sound that needs no backing band! I only wish there was more songs to listen to but if his playing is this good then I'd imagine he may be a perfectionist and I understand if he just wants to wait so he can make the artistic statement he wants. I just hope one day he makes an album because I'd pay triple the amount for it that I would any other! Here's to this true artist!
Nathan is a pure and unique talent the likes most have never seen before. Not only does he play like no other but he's also a songwriter and vocalist. Check him out!
Nathan is a one man performance, just is'nt ready to go National. Find him on youtube, or at myspace
Nathan Hughes is the Best unknown Bassist and once known the Best their is
171
Hunter Burgan
Your Name Here, The Boy Who Destroyed the World, or anything else before "Sing the Sorrow" and before MTV; Hunter is all that remains of the AFI we once loved.
Man he should be way higher than 103 come on he's an awesome bassist for afi he has awesome skill and is energetic. Hunter is also a great funny guy as well.
172
Michael Manring
I've seen Michael several times play live. Hands down the best bassist I've ever listened to. Unlike the majority of guys on this list, he plays fretless bass and isn't constrained to any one genre of music. He's truly a virtuoso and master of this instrument.
i've seen him live, and he should be easily in the top 10. he's absolutely AMAZING. he even toured with jaco. this guy brings bass to a new level.
manring is the only man alive who can retune his instrument midsong. as far as i'm concerned, he's #1.
He should be in the top ten. The other voters vote by popularly, not by capability.
173
Rick Danko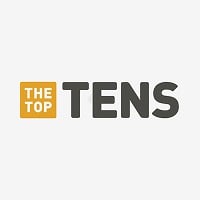 Richard Clare "Rick" Danko was a Canadian musician, bassist, songwriter and singer, best known as a member of The Band.
Almost never dominates a song, but just adds the perfect drive every time. Does better than anybody what the bass guitar was actually invented for. If, however, a tune is in need of some flashy play, listen to the notes pop out.
174
Louis Johnson
This is outrageous! Louis Johnson was a true innovator! No one could ever slap a bass guitar with his fluidity and ferocity! This list is doing a grave injustice to a truly great bassist. His body of work as one half of The Brothers Johnson as well as his collaborations with Quincy Jones, Michael Jackson, Diana Ross and many other prominent musical artists puts Louis Johnson at least in the top 5 on this list. How the hell any true fan of bass players could put 3 other bassists above him is a stretch, but to put 169 others over him is delusional!
louis johnson is pretty good I just listened to him he's awesome

lois johnson is pretty good i just listened to him hes awsome

V 2 Comments
175
Juan Alderete
AMAZING...I had the privilage of seeing them in concert. It was spectacular to say the least. Listen to the bass lines in L'via L' Vasquez or something its unbelievable!
Listen to Day of the Baphomets, then kick Pete Wentz's butt out of this list
V 2 Comments
176
Carol Kaye
Carol and the Wrecking crew are some of the most influential musicians of the rock and roll era. The fact that she is so low is not surprising with the current crop of people voting. I would like to see where she would be if only the people on this list were allowed to vote.
Carol Kaye is the most versatile player on this list. How many others could say they played on The Brady Bunch theme? She booked over 10,000 recordings as LA's #1 call bassist in the 70's. She played on 3 of Rolling Stones Top 100 Rock Songs in history.
Agreed. Carol Kaye puts male bass players to shame. Just listen to those songs she did on Pet Sounds and of course "River Deep - Mountain High"
A legend that prove that the bass is no stereotyped male instrument. You Rock, carol
V 2 Comments
177
Ue-Chan
Ue-Chan might not be one of the most famous bassists, not known to many outside Japan, but he is very skilled nonetheless. The way he is able to use slapping in metal music is pretty damn Awesome. He is very fast as well, and alternates between slapping and using his fingers instead of using a pick, like many modern bassists do. Pretty Awesome
He is the Japanese Flea... He deserves the top 3 AT LEAST! If you don't believe me go listen to Rinkinpo Goroshi or Buikikeasu or heck ANY song from Maximum The Hormone!
He's not high on the list cause he's not known outside Japan. I guarantee you will put Futoshi Uehara higher if you just listened to him...
Just go listen to some Maximum the Hormone material, you won't regret it. A very technical bassist, often called the "Japanese Flea".
V 2 Comments
178
Greg Kriesel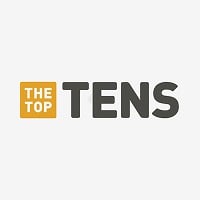 one of the founding members of the band and one off the main riff makers, Offspring wouldn't be what it is today without him. Although his basslines were not too complicated he created a firm grounding for songs to be created, i. e - Self Esteem, She's Got Issues etc
179
Billy Gould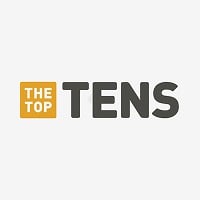 I can't believe Billy Gould isn't on this list. He's the reason I play bass. The man can seemingly do anything on the bass while managing not to overplay. He's eclectic, innovative, and has his own completely unique sound. His bass lines with Faith No More should be enough to put him in the top 25. Truly, the most underated bassist in rock. - Jawshco
Legend, another bassist who became the face of his band. Billy is the reason that faith no more sound like faith no more no matter who the singer is. The reason I am a bassist too, no one else on the list understands the instrument like Billy.
Why isn't he in the top 50 bassists of all time... Listen to woodpecker from mars, faith no more without Billy Gould wouldn't be faith no more I am appalled very very appalled.
Yeah, I agree he's the most underrated bassist in rock, but this world is unfair as the r&r hall fame. With FNM on his shoulders rock music gain another direction, Gould and Bordin are one of the most brilliants dream teams. Being his level around of Flea and Less Claypool, no need to take this ranking seriously.
V 1 Comment
180
Oliver Riedel
He adds a new perspective with his bass to Rammstein.
He's perfect
PSearch List
Recommended Lists
Related Lists

Top 10 Greatest Metal Bassists

Best Slap Bassists

Best Rock Bassists
Top Ten Singing Bassists
List StatsUpdated 28 May 2017
74,000 votes
471 listings
10 years, 175 days old

Top Remixes (134)

1. John Entwistle
2. Cliff Burton
3. John Taylor
Coatsy

1. Jaco Pastorius
2. John Entwistle
3. Cliff Burton
Darky

1. Geddy Lee
2. John Entwistle
3. John Paul Jones
ryanrimmel
View All 134
Posts
Best Bassists list sucks
GuitarZero
Error Reporting
See a factual error in these listings? Report it
here
.