Best Batman, Star Wars and Harry Potter Movies
Raul2483
The Top Ten
1
The Dark Knight
"Very poor choice of words, Batman"
Joker! Joker! Joker! Martin! Joker!
2
Star Wars, Episode V: The Empire Strikes Back
Commented the Harry Potter sucks thing, I was a weird commenter back then.
Harry Potter is a great movie series and a great book series, I've read all the books and seen all the movies, still like LOTR better, but I do like Harry Potter.
Harry Potter sucks. Both the book and the movie suck. If you would just read one chapter or watch one movie of The Lord of the Rings, then you'd see.
It only sucks if you compare to The Lord of the Rings. But overall, Harry Potter is great, if you actually took the time to read and watch them, then you'd see. - PeeledBanana
3
Harry Potter and the Deathly Hallows, Part 2
4
The Dark Knight Rises

The fire rises
5
Harry Potter and the Prisoner of Azkaban

6
Star Wars, Episode VI: Return of the Jedi

One word-Emperor! ��"Darth Potter101
7
Star Wars, Episode IV: A New Hope

8
Harry Potter and the Half Blood Prince

9
Harry Potter and the Order of the Phoenix

10
Batman (1989)

The Contenders
11
Star Wars III: Revenge of the Sith

Star Wars 3 is amazing
awesome
12
Batman Returns

13
Batman: Mask of the Phantasm

14
Batman Begins

15
Batman Beyond: Return of the Joker

16
Harry Potter and the Goblet of Fire

17
Star Wars: The Force Awakens

18
Harry Potter and the Deathly Hallows: Part 1

19
Batman: Under the Red Hood

20
Rogue One: A Star Wars Story

21
Star Wars: The Last Jedi

Actually, I didn't like this film too much. - SpinelliFan
No this is the worst
Last Jedi Should be at lest in the top 3 Star Wars moives
22
Star Wars Episode I: The Phantom Menace

23
Harry Potter and the Sorcerer's Stone

24
Star Wars Episode II: Attack of the Clones

25
The Lego Batman Movie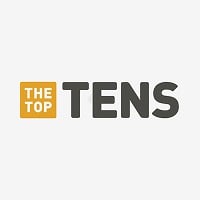 26
Batman & Robin

This sucks and I hope this is in last place cus I just watched it and it got the 2.2 and the swaggertron seal of garbage so this should go to hell by the way colony and swashanager suck!

please fix my spelling and grammar if needed..
__
27
Batman Forever

28
Harry Potter and the Chamber of Secrets

The Basilisk and Aragon and Tom Riddle/Voldemort are in it! Plus old Dumbledor too! ��" DarthPotter101
BAdd New Item