Top Ten Most Beautiful Capital Cities In Europe
The Top Ten
1
Paris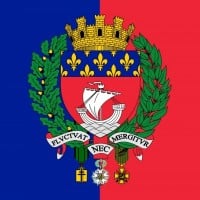 Paris is the capital and most populous city of France, with an area of 105 square kilometres and an official estimated population of 2,140,526 residents as of 1 January 2019. Since the 17th century, Paris has been one of Europe's major centres of finance, diplomacy, commerce, fashion, science, and the ...read more.
Splendid city, architectures from ages to modern building, among the most numerous cathedrals and Churches, abundance of all kinds of restaurants offering top international cuisine and of course French one.

So many theaters, exhibitions, festivals etc... And that also through the country France. :-))

None of the other capitals throughout the world can be compared to Paris. No one is so beautiful, romantic, has such an excellent food and such a strong history that can be reflected by every of its monuments! Paris is definitely the best city.

For people who are complaining about graffiti it's just part of urban art, Paris take a turn to the future, and street and urban arts have to be considered as arts.

And the most underrated city because the best European one with London of course, are so different but 1st ex-aequo.
Certainly one of the most beautiful capital cities in the world.

Paris is a concentrate of so many things from before Roman empire to the modern La Défense which is the largest business district in all of Europe and in term of number of skylines.

Paris (intramural) is more than 16 000 restaurants with international ones about 1 1000 Italian, 680 Japanese, 330 Sushi, 250 Indian, 240 Spanish, 280 Thais, 270 Vietnamese, 150 African, 90 German, 30 British... And so more...

And so, and so...
Without any doubt the best with London.
So many different monuments to visit, famous avenues and shops, restaurants from lots of different countries, the Seine, theaters, exhibitions, entertainments etc... Etc...
I've been to Paris several times, and just walking around the streets and admiring the beautiful architectural wonders would do the job! Wonderful city! And I cannot get enough of DisneyLand.
2
London

London is the capital and most populous city of England and the United Kingdom. Standing on the River Thames in the south eastern part of the island of Great Britain, London has been a major settlement for two millennia. London is one of the world's most important global cities. It exerts considerable ...read more.
We say London is the 6th French city (Mayor Boris Johnson)...

Yes, because London is a real attractive city and also a so beautiful one.

My heart beats for Paris & London or London & Paris..
I've been to London a few times, and I've always enjoyed looking at the sites and just exploring and walking about, it's great.
Best city, better visit Big Ben, The Shard, Bukingham Palace, London Eye, such a brilliant city.
Greatest freedom loving friendly metropolis in the world.
3
Madrid

Stunning architecture, vibrant life day and night, world class museums like El Prado, Retiro Park, excellent food, affordable, friendly people, modern and classic, people people and people, great shopping... Its different to any other capital in Europe, elegant and Cosmopolitan but with the spanish essence. MUST visit.
My favourite city in Europe! I just love the energy of this vibrant and cosmopolitan city! There is an impressive arquitecture and such friendly people! Food is absolutely amazing! The feeling of this city is very different from other capitals in Europe! Oh and it has the best nightlife!
Just amazing, Madrid is so elegant, pure and fun. Besides, it is less touristy than other EU capitals.
Madrid is a great city, much more beautiful tan others listed above
4
Oslo

Oslo is the capital and most populous city of Norway. It constitutes both a county and a municipality.
In addition to being a gorgeous city, Oslo has one of the best public transportations in the world. Unlike most other public transportations, Oslo's public transportations are properly maintained and kept clean at all times, similar to that of Tokyo. The drivers are also friendly and they know how to drive properly.
Oslo is a truly remarkable city. Its cleanliness and overall safety make it a perfect destination for any tourists to visit. The restaurants serve really delicious food and the buildings are excellent to take pictures. Oslo is without a doubt one of the best cities in the world.
Oslo is not only Europe's most beautiful city but it's also the world's most beautiful city.
Oslo is the most beautiful city in Europe. Not to mention it is also the safest.
5
Vienna

Vienna is the federal capital and largest city of Austria, and one of the nine states of Austria. ...read more.
Vienna is by far the cleanest, friendliest, Englishspeaking, charming, upscale historical imperial modern capital of the world. As a worldtraveller, I ve been to a lot of places, but Vienna is unique in many levels. Its save not too expensive, traditional preserved on one side o the Danube, skyscrapers on the other. No wonder its been voted Nr.1 to live in the world for 3 years in a row.
Vienniese people are classy, well dressed sophisticated and heartwarming. It is also on e of the cities with the most entertainment and diversity. Its very green and in my opinion the best public transportation in Europe
6
Rome

Rome is the capital city and a special comune of Italy, as well as the capital of the Lazio region. The city has been a major human settlement for almost three millennia. With 2,860,009 residents in 1,285 km2 (496.1 sq mi), it is also the country's most populated comune. It is the third most populous ...read more.
Beautiful, breathtaking sights. A walking museum of artistic and historical attraction. That's about it though, deep historical and cultural roots, but pretty much everything else is shallow.
Rome is simply the most beautiful city in the world. History, art and architecture at every step. 2700 years of continuous history. Architectural model over the centuries. Class!
Visiying Rome because it is the best city in all the world entire. Roma is the center of the world, it is the most city visted by the tourists in the world. In Roma there are the best restaurants in the world and the best catedrahls, houses, colyseas.
History, monuments, architecture, food, it worths the visit, trust me.
7
Berlin

Berlin is the capital and largest city of Germany by both area and population. Its 3.8 million inhabitants make it the European Union's most populous city, according to population within city limits One of Germany's sixteen constituent states, Berlin is surrounded by the State of Brandenburg and contiguous ...read more.
When the Humboldt Forum is completed next year, the Lustgarten and Museuminsel are will be a phenomenal experience. It's pretty sublime already.
Berlin for sure
8
Stockholm

Stockholm is the capital of Sweden and the most populous urban area in the Nordic countries. It has the most populous urban area in Sweden as well as in Scandinavia.
By far the most tranquil and scenic capitals in the world, and I've been to the majority of of european capitals by the way.
But the paradox is that the more people discover it, the more it will be ruined I suspect. But I've got to be honest, it's hands down the most beautiful capital, perhaps in the world
No way copenhagen is better. Stockholm is Europe's best city. Copenhagen doesn't have an archipelago, no Nobel prize and no nothing
Stockholm's better
Even better than NYC
Stockholm is very Beautiful (especially in the Winter), ok sized and simply great city.
One of the 10 most beautiful capitals of Europe, period!
9
Brussels

Brussels, officially the Brussels-Capital Region, is a region of Belgium comprising 19 municipalities, including the City of Brussels, which is the capital of Belgium. ...read more.
No, Brussels is THE capital of Europe chosen for its bright beauty.
Beautiful! Interesting and very clean. The people are friendly and openminded. So many small pubs an cafes
The best city in the world. Friendly folks
10
Moscow

Lived in berlin, london, paris, moscow and madrid. Moscow was excellent and the best. The rest was just acceptable, a lot of visual pollution.
Moscow's historical Kremlin and Red Square is marvellous and a great piece of architecture.No monument can be compared to it.
A largest city in Europe, very beautiful.
Beautiful and big city
The Contenders
11
Bucharest

The biggest mistake people make when they think about an European city, they expect old parisian or londonese type of buildings. Bucharest is not like any other capital in Europe. It is a Cosmopolitan city that combines a big variety of architectural sights - from neo-classicism and interbelic structures to communist and modern buildings. And unlike some other cities like Oslo, Rome or Bern, it is actually a fun place to live. There is always something to do both day and night time.
Bucharest is the best city! It has places that you can visit, beautiful museums if you are passionate about the Romanian culture. Also, when you want to go to eat / drink something, nothing is more expensive than 30 ron. OK, it may have the communist athmosphere because of its buildings, but I ensure you, if you are ever going to go to Bucharest, you won't regret.
Nice city, fun-loving people and also very very cheap!
No wonder it was called little Paris - it does resemble but at 10% of the price. Told city centre is bursting with fun - clubs and party 24/7, amazing dancing girls anywhere.The People's Palace is the second biggest building in the world after Pentagon, lovely parks like Cismigiu and Herastrau, great cuisine, this city has a mix of everything. For sure I'll come back
I'm sorry to tell this but Bucharest is not beautiful, I mean like seriously, have you been there! Its not looked after and the buildings are horrible!
The only thing that is beautiful is the palace!
12
Amsterdam

The wonderful peaceful atmosphere walking along the streets and enjoying the beautiful historic buildings and canals. - Just love it.
Pure joy to visit
13 Edinburgh
14
Budapest
I think it should be among the best three cities, as for me it is the top one, because it has something apart from the others! The people, the friendly people as when I visit a country where I am willing to spend and relax at least I should expect in return a smiling faces, this you can find in Budapest and Hungry
Budapest should be in Top 10! I have been there once, everything is so ancient and vintage there, all the streets stays in the style of the 1900s, all the buildings were so beautiful, it's a peacceful city, althrough the economy is not that good in Hungary.
As far as lay-out, there is no competition. The way the 7 bridges are crossing Europe's widest river, separating the very chique but flat "Pest" from the hilly and largely historical "Buda"... it is photographer's heaven, the "Gisele" of cities.
It feels charmy like no other place. It's definitely got a soul and the people are very warm.
15
Lisbon

Lisbon is the capital and the largest city of Portugal, with an estimated population of 552,700 within its administrative limits in an area of 100.05 km².
Safe, beautiful, full of culture and great places for hang out. Joy! Going back for sure.
The hot spot just in the corner of Europe. Warm, sexy and beautiful. A must visit city.
The jewel of the Atlantic, the San Francisco of Europe, older than Rome.
Atlantic, Sunny, Warm, Safe, Old and so, so Beautiful.
16
Prague
It's so underrated, I actually live there and it's amazing, people are really nice too if you take the time to know them!
I do not know about Paris but Prague is far more beautiful than London, London is so overrated.
Like out of a fairytale. My favorite European capital so far.
I wonder how it is not the best one over there.
17
Helsinki

Absolutely an amazingly beautiful city! Been there four times and I love it!
18
Copenhagen

Copenhagen is the capital of the Kingdom of Denmark. At a population of 591,481 inhabitants as of January 2016, it is also the largest city in the country. It is located in the Hovedstaden region of Denmark and is home to the world famous Tivoli Gardens, one of the oldest operating amusement parks in ...read more.
Really beautiful, we like it, surely better than those south cities.
Amazing city much more beautiful than london with all the old architecture
19
Athens

Amazing city. Loved every single corner. So different. So urban style.
Amazing city... Love every moment there...
Loved it! So much history.
20
Dublin

I like the way they put the fish 'over there'.
Beautiful city Irish people well and truly best people on earth
I love it so much
21
Warsaw
Great city with rich historical heritage!
Where old meets new. Great!
22
Belgrade
Belgrade will be one of beautiful European cities, but problem is poorest budget from City Mayor... Belgrade is top teen city... I love Belgrade.
City full of spirit and style with a lot of museums, theaters, culture, beautiful Moorish architecture, with many parks, charming, hospitable and with the best food in Europe
Belgrade offers the best entertainment in Europe!
The most beautiful city in the heart of Europe.
23
Kiev

Kiev is easily one of the most beautiful cities. in the world. NicholasLoghin is just one of those jealous people who believe Ukraine is dangerous when only the eastern part is experiencing war; Ukraine is a great country to visit and is highly recommended to tourists.
Rich history, beautiful architecture!
The history of this city is amazing!
I was there. Better than Paris.
24
Ljubljana
In my opinion Ljubljana is a beautiful capital city of a beautiful country (Slovenia - for those who didn't know). It is quite underrated, and can be described as a mix of the best of Italian, Viennese and South Slavic architecture.
Cause it's beautiful
25 Tallinn
PSearch List