Most Beautiful Eye Colors
What are the most beautiful eye colors find out? Find out!
The Top Ten
Green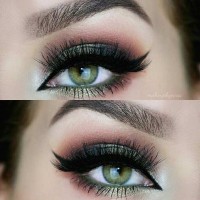 In tragic stories when people get twins they end up hating the beautiful one because they have green eyes
I wish that my eyes were green. Oh well, mine are hazel so I'm close to green
I have green eyes
Even my cat has green eyes, and they're very, very BEAUTIFUL! 😍
Blue
I just think blue eyes are the most beautiful. Eyes I have blue eyes. And everybody. Always compliments. My eyes
Violet
Hazel
I have hazel eyes and so does my fiancé it's so pretty they change colors sometimes they're more green and some days more brownish and others greyish I just love them ❤️
Brown
Amber
Grey
Light Blue
Black
Red
The Contenders
Purple
I didn't know that purple eyes existed, but now I want them.
Silver
Pink
Light Purple
BAdd New Item