Top 10 Most Beautiful Flags with a Crown on It
The Top Ten
Vatican City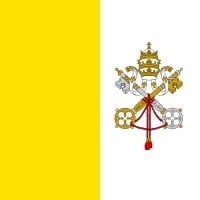 Vatican City, officially Vatican City State or the State of Vatican City, is a walled enclave within the city of Rome. It is the smallest nation on Earth, and is the headquarters of the Roman Catholic Church.
Serbia

Serbia, officially the Republic of Serbia, is a sovereign state situated at the crossroads between Central and Southeast Europe, covering the southern part of the Pannonian Plain and the central Balkans.
Spain

Spain, officially the Kingdom of Spain, is a sovereign state largely located on the Iberian Peninsula in southwestern Europe, with archipelagos in the Atlantic Ocean and Mediterranean Sea, and several small territories on and near the north African coast.
San Marino

San Marino, officially the Republic of San Marino, also known as the Most Serene Republic of San Marino, is an enclaved microstate surrounded by Italy, situated on the Italian Peninsula on the northeastern side of the Apennine Mountains.
Liechtenstein

Vojvodina

Montenegro

British Indian Ocean Territory

Canary Islands

Belgium

Belgium, officially the Kingdom of Belgium, is a country in Western Europe bordered by France, the Netherlands, Germany and Luxembourg. A small and densely populated country, it covers an area of 30,528 square kilometers (11,787 square miles) and has a population of more than 11 million.
On a variant flag of Belgium
BAdd New Item