Top Ten Most Beautiful Male Actors In the Philippines
1
Richard Yap
He has pleasing personality with so much charisma at his age.The ideal man for me.When it comes to acting, he acts naturally as sir chief.His role really matches his personality. He is family man and admirable husband and a father.You complete my day sir chief!
The living proof that being handsome is not whether you are young or old. Some are just aging gracefully. :) My ideal man.
His looks and personality do not only make him the beautiful male actor that he is. It is his dedication and love of family that makes him even more baeutiful.
He's too old and has a square shaped head. It's just disappointing to see that he us on top of the list.
2
Coco Martin
Coco is the best...
Coco its so hot
His good looks matches his acting ability. Every movie he makes deserves a best acting award.
He is extremely hot and yummy. He should be on the top of all. His humility is his strength, and his simplicity is his beauty as a true gentleman. He body is so perfect and desirable
3
Enrique Gil
He's a family man. He's every girl's dream. He's not afraid to show his love especially to his fans (he value his fans a lot and sometimes doesn't care to eat just to entertain us♥) and he never fail to make us happy and proud each day. He's absolutely amazing! Angel sent from above.
It should has a unique beauty that never compare.
Hottest guy and handsome
Super cute at talented na bata... I will support you the king of the gil...
4
Daniel Padilla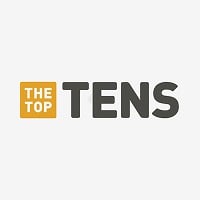 Daniel John Ford Padilla, also known as Daniel Padilla, is a Filipino actor and recording artist/bassist of the band, Parking 5. He is a talent of ABS-CBN and Star Magic and was chosen as one of the Original Pilipino Music Junior Ambassadors in promoting local music to the Filipino youth.
Lets vote Daniel forever
He is cool

He is cute
The best actor even since and he is cute... ;
He's handsome... He deserve to be the top one most handsome
5
Dingdong Dantes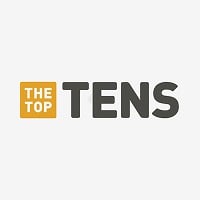 Dingdong Dantes is a Filipino actor, television presenter, commercial model and film producer. Dantes is currently working as an exclusive talent of GMA Network, and is also the Chairman of the YesPinoy Foundation and manages his own film studio named AgostoDos Pictures.
Dingdong Dantes got the best body as long as filipina showbiz is concern. He's tall, hunk and handsome. One of the best actors in philippine. Him and his beau Marian Rivera are like Brianglina of pinoy. The cutest showbiz couple ever
The ONLY Filipino Hunk Actor who has been recognized as One of the Sexiest Men in the World. Very very MANLY.
Go ding dong for gma..
Dingdong Dantes, he is very manly, tall, talented, sexy, charming, handsome and nice guy. I like his personality..
6
Alden Richards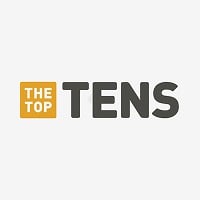 Richard Reyes Faulkerson, Jr., also known by the stage name Alden Richards, is a Filipino television actor, host, model and recording artist signed with GMA Network.
Wish I May, Wish I might find a way to your heart..
Her voice is so pretty and her face
Alden Richards should be in no1, he is now the most famous and hottest man in local showbiz or I could say The Man of the Hour.
Alden should be in rank 1.. He is a great man.. Talented and with good heart
7
Vhong Navarro
Vhong Navarro because, He is a good dancer, very good comedian, he is the HORROR COMEDY KING of the Philippines, talented and most of all he is very handsome and hot especially when he is dancing.
Vhong because he is a good actor, a good dancer and the most of all he is a loving father with his two sons
Vhong because he is very talented. A good actor, dancer, comedian, host,.
Vhong because he is a good actor, a good dancer, very handsome, very cute and most of all He is HOT super.
8
James Reid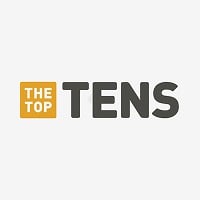 Robert James Reid is a Filipino-Australian singer, actor, dancer, karateka, and songwriter with dual Filipino and Australian citizenship.
We all know how hot and sexy James Reid is. Aside from that he is talented, intelligent and down to earth guy that lots of girls dream. I strongly believe that he should be in the top 1 or 2 because he has this so cool appeal and hot charisma. James Reid is beautiful inside and out.
I personally believe he should be in top 10. come on guys, who wouldn't find James Reid attractive? He got the charisma, the looks, talents, and his physique. He got everything! Even my family likes him whom are not really fond with liking local celebraties
He is super handsome and he is cute and charming
He is cute and handsome plus he got the talent, he is multi-talented
9
Xian Lim
He is not only suuuper hot
He has a big heart..he's really the best..love you xian so much
So cute, tall, charming, even a straight man can die for his body
He has the perfect bone structure. Incredibly handsome features with a charming smile and not forgetting super sleek and tall. He is a perfect package. The best so far!
He's the most handsome man I've ever seen in the philippines.
10
Darren Espanto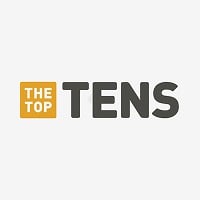 Darren Lyndon Espanto also known as Darren Espanto is a Filipino-Canadian singer. He was born in Calgary to Filipino parents. At ten years old, he won the Masters Finals of the Pinoy Singing Sensation competition in Edmonton.
Even though is still young, I can clearly see his potential.
He so cute and talented, handsome he's a total performer
He's really handsome!
Your so very handsome...
The Contenders
11
Aljur Abrenica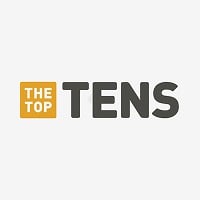 Aljur Mikael Guiang Abrenica, commonly known as Aljur Abrenica, is a Filipino actor, dancer, model and singer.
Super yummy than the rest.. good to look at!
Beacause he is so handsome
He is so cute. Every girl' s fantasy
He is hot
12
Dennis Trillo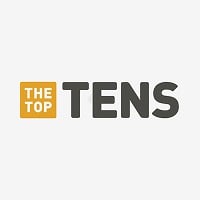 Abelardo Dennis Florencio Ho, more widely known as Dennis Trillo, is an award-winning Filipino actor, model and recording artist.
The best actors ever since..
He is the most handsome guy I've ever seen
Hez xoxo cute...muah dennis
13
Jericho Rosales
He is one of pinoy's best actor...when ever he's on screen, his acting doesn't just affect you only but it runs down deep into your soul. I watched Bridges Of Love just because of Echo. At first I watched the first 20 episodes and went and watched the last 10 episodes but because of Echo's acting, I couldn't just get over BOL so I had to watch the whole show all over again. Echo and Coco are my best pinoy actors.
He is the best actor in this list
The Best Actor of His Generation.. Multi-awarded and The Asian Drama Prince.
Amazing Actor...
14
Piolo Pascual
Not only a good looking actor but can act very well, he's a good singer. too! I LOVE YOU. PIOLO!
What can I say, he's talented. He can act, sing, and he does it too well! Multi-awarded actor and singer.
I love you polo
He is so yummy!
15
John Lloyd Cruz
Super handsome, but not that hot enough. :? //
John lloyd is a good actor
He is handsome
The Best Actor in the Phillipines...He is very intelligent and appealing!
Is a good actor and lakas Ng charisma nya
16
Richard Gomez
He's the real adonis in philippine showbiz.
Tall dark and yummy handsome :))
For.me he is the most handsome actor in the Philippines!
17
Babalu
If you want me say yeah
Versatile comedian,
He is a young actor. He is handsome. Magaling siya.
18
Derek Ramsey
Macho and talented
Real hunk and handsome he deserved to be a number 1
Aside from handsome and hot, a very good actor indeed. you should be on top of the list
SO HOT.. A VERY GOOD BODY A WOMAN WILL EVER WANTED.
19
Sam Milby
He is my dream date!
A very good looking and talented actor...
Hot
He has it all
20
Jake Vargas
You must serve 1
Even in his young age he is able to show his talents
21 Empoy Marquez
22
Mark Herras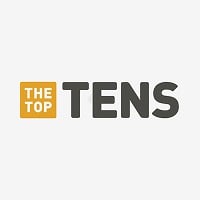 Mark Angelo Santos Herras is a Filipino television and film actor. He won in the reality talent show StarStruck aired in GMA Network.
I believe he survive all the circumstances he made. He is hansome and the bad boy of the dance floor and I think he is deserving one of the contender of being the top ten!
IDOL
23
Kristoffer Martin
He is young actor and good performer in Sunday All Star (GMA 7)
Very good actor very handsome and so kind.
He is a good and yet very humble.
24 Jeric Gonzales
25
Kiko Estrada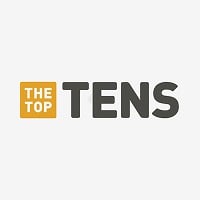 Jason Joseph Francis Carlos Diaz Ejercito better known as Kiko Estrada is a Filipino television and film actor, known for his role in Tween Hearts in GMA Network before he transferred to ABS-CBN where he appeared in Angelito: Ang Bagong Yugto and Annaliza.
A masterpiece of FACE
Beautifully male
26
Enchong Dee
A charming and handsome bachelor"
Awesome, handsome, good actor
Respectful kind of a man
Go! Go! Dee! Prove it...
27
Tom Rodriguez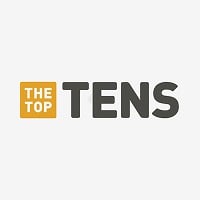 Very good looking man
This cosmo bachelor is very HOT and good looking!
In short he's handsome!
GALING... THE ONLY KAPYSO... LETS POWER VOTE...
28
Richard Gutierrez
He has the western look and he's tall as well. Such a gorgeous big guy!
He has a lot of sex appeal.
Action star looking
Richard Gutierrez must be included in the Top Ten! A very handsome and promising actor. ☺
29
Paulo Avelino
Ito and the best.. Vote for PAULO AVELINO
He is good looking!
Clean look,handsome and supah HOT!
He has an animal appeal nakakalibog
30
Joseph Marco
He is a versatile and in fact one of the most hottest and sexiest guy in the showbiz industry. He has a cute and captivating smile.
Super hot niya,
J m the best
31
Khalil Ramos
"He cute and handsome boy that I never see." Love you.
The zac efron of the Philippines! Multi talented
A charming and talented teen actor...
He's the most popular teen in Philippine T.V. industry
32
Daniel Matsunaga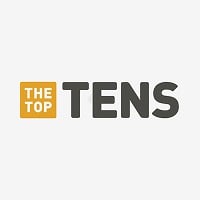 He's sweet, AND talented. Full package right here.
He is handsome
33
Ejay Falcon
Looking good
34
Gerald Anderson
He is the best I ever seen
Ito and pinaka the best sa lahat...
35 Brace Arquiza
36 Diether Ocampo
37
Robin Padilla
The only one actor... that I've never tired to see his movies...
The bad boy on the movie in Philippine
38
Rafael Rosel
When God poured the appeal,he catched it all!
39
Jake Cuenca
He has bad boy image but he is the man you will never be ashamed to introduce to everyone! I so love him!
40
Jhong Hilario
He's a good actor and host
Jhong is super handsome in the world
NEVER MIND
41
Insyong Dee
He is a talented actor and host.
42
Matteo Guidicelli
Exudes a true gentleman personality
He has the ideal man package!
He is good-looking.
IDEAL MAN.. The best man and actor.
43 Miko Raval
44
Elmo Magalona
He is young and most talented rapping today!
45 Lola Bashang
46
Kuya Kim
The Smartest person I've ever known go! Go! Go! Go! Kuya kim you can do it...
47
Bob Barker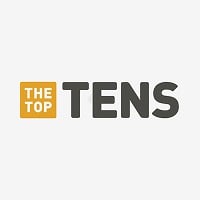 Robert William Barker is a retired American television game show host. He is known for hosting CBS's The Price Is Right from 1972 to 2007, making it the longest-running daytime game show in North American television history. He is also known for hosting Truth or Consequences from 1956 to 1974.
He is a very good man, responsible, with pure heart
48 Martin del Rosario
49
Jason Abalos
He's good looking guy ever I see in the world
HAS AN ANIMAL APPEAL
50
Luis Adrian Alandy
Every thing about him is perfect
He is so mesmerizing
MANLY PERFECTED
PSearch List