Top 10 Most Beautiful Metal Ballads
Metal_Treasure
It's not about the best metal ballads. It's about ballads that are more than this.
Ballads that are great but they are also beautiful at the same time.
The Top Ten
1
Nothing Else Matters - Metallica

THIS IS THE ORIGINAL NUMBER 1 WITH 14% INSTEAD OF THE 13% OF THE FAKE FIRST SONG OF RAINBOW.
There's a lot of deception in a lot of lists.
2
Rainbow Eyes - Rainbow

3
The Bard's Song (In the Forest) - Blind Guardian

4
Dreaming (Tell Me) - Yngwie Malmsteen

Vox - Joe Lynn Turner. His voice is great for ballads. - Metal_Treasure
5
Fiddler on the Green - Demons & Wizards

6
In My Time of Need - Opeth

7
Ghost of Freedom - Iced Earth

8
Solitary Ground - Epica

9
Love Conquers All - Deep Purple

Vox - Joe Lynn Turner - Metal_Treasure
10
Nemo - Nightwish

The Contenders
11
Harvest of Sorrow - Blind Guardian

12
Temple of the King - Rainbow

13
Catch the Rainbow - Rainbow

14
Walking In the Air - Nightwish

15
Sleeping Sun - Nightwish

16
Eva - Nightwish

17
When the Smoke Is Going Down - Scorpions

18
Always Somewhere - Scorpions

19
Holiday - Scorpions

20
The Crow the Owl and the Dove - Nightwish

21
Our Decades in the Sun - Nightwish

22
Dead Boy's Poem - Nightwish

23
Ring of Gold - Bathory

24 No Time to Love - Accept
25
Love Bites - Def Leppard

26 Breaking Up Again - Accept
27
Harvest - Opeth

28
A Past and Future Secret - Blind Guardian

29
Restless - Within Temptation

30
Pearl In a World of Dirt - Beyond the Black

31
Beautiful Lies - Beyond the Black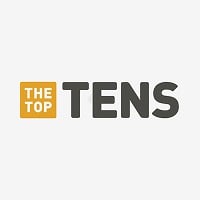 32
Beyond the Mirror - Beyond the Black

33
Deceiver of Fools - Within Temptation

34
Hell Dwells In Ice - Behemoth

35
They Rode On - Watain

36
Empty Rooms - Gary Moore

37
Is This Love - Whitesnake

I love this song but it isn't metal, sorry - Metal_Treasure
This song was released in 1987 when the 'borders' between hard rock and heavy metal wasn't clear at all and I think there was no reason for any border(that's why I proposed this song). Encyclopaedia Metallum was launched in 2002 and didn't include Whitesnake as a metal band. But personally one think I hate is all this categorization and the subgenres' definitions because the don't mean anything to me.I only care if I like what I hear...Example:Is 'Ride the lightning' an extreme metal album or not? I don't care but for me the answer is probably in 1984 and not in 2002 or 2018.
P. S. I won't be offended if you delete it.I've been offended other times in the top ten lists with deleted legal votes in persons that some ¥#¢&@§ didn't like,fake persons even in number 1 positions etc.
BAdd New Item
Related Lists
Top Ten Most Beautiful Guitar Solos In a Slow Ballad

Most Beautiful Pop Ballads of the 00s

Top Ten Most Underrated Nu Metal Ballads

Most Underrated Metal Ballads
List Stats
37 listings
1 year, 236 days old

Top Remixes

1. Rainbow Eyes - Rainbow
2. Nothing Else Matters - Metallica
3. The Bard's Song (In the Forest) - Blind Guardian
Metal_Treasure
Error Reporting
See a factual error in these listings? Report it
here
.