Top 10 Most Beautiful Towns in Australia
forest_finland
This list is subjective. Feel free to share your opinions on each town and add a vote. :)
The Top Ten
1
Walhalla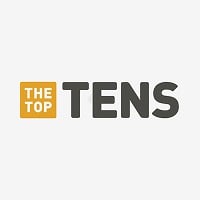 Beautiful
Walhalla is a beautiful village nestled in a valley of lush green tree ferns, huge mountain ash trees and incredible wildlife. The small village is made up of colourful little buildings surrounded by deciduous trees making it such a beautiful place. The location is also amazing, there are barely any tourists, which leaves the town free of rubbish and loud noise. All together, both the town and the setting of Walsall's is beautiful. Walhalla is like it doesn't even belong to Australia. It is like a beautiful European alpine village. Walhalla is peaceful, beautiful, colourful, scenic and easy going all in one tiny little village. - forest_finland
2
Bright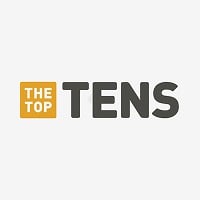 Famous for its autumn colours, bright is the best place to see autumn colours in Australia. Similar to walhalla, but a little larger, and more touristy, this town is situated amount large mountain ash trees and ferns, in alpine national park. Bright is exactly as it sounds; very bright. Bright as in a rainbow oasis after endless hills of green eucalypt forests and farms. Bright is only this colourful in autumn of course, because that's when the deciduous trees show their colours. Unfortunately, that's when it's tourist season, and it'll be quite popular. But the amazing scenery and colours make it all worth it. - forest_finland
3
Lord Howe Island Settlement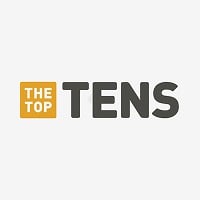 On a small island in New South Wales, a small town flourishes in between rainforest covered mountains and turquoise reef filled waters. The settlement on Lorde Howe island is just beautiful. It is quite remote, but the peace, beauty and the superb island scenery make it seem like remoteness is not even worth worrying about. With plenty to do and see on the island, the settlement is the perfect base to just relax in a hotel with stunning views of the ocean, or walk around town gazing at The beauty like you have all the time in the world. - forest_finland
4
Binalong Bay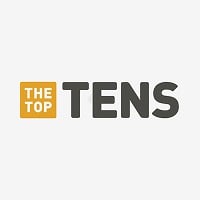 Binalong bay is a beautiful beach town located in north eastern Tasmania. It is made up of holiday houses and nice little shops, and is the perfect place to getaway to for the weekend. The bay is surrounded by red lichen covered rocks, just adding to the beauty. There are also dolphins that you can see in the bay. It is really beautiful and a little touristy, but not too much. There is plenty to see and do in town as well. - forest_finland
5
Broome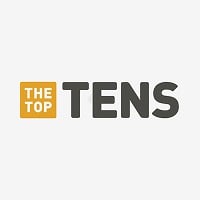 Broome is a lovely beach town located in north west Australia. Broome has so much elements to it that make it so beautiful, including turquoise beaches with gorgeous white sand, in some places the sand is even red. It also has deserts surrounding it, making it an oasis. It is famous for the camels that walk along the beach as the sun sets, it is utterly beautiful, but it does get very touristy and can be very crowded in the cooler months. - forest_finland
6
Dinner Plain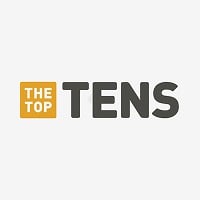 Australia is considered as a warm country. With beautiful beaches, red deserts and lush rainforests. But up in alpine national park, in a beautiful town called dinner plain, in winter, it turns into a winter wonderland. Beautiful wooden huts and hotels nested among snow gums, this place is just beautiful. The glittery snow that makes the place look so pristine, doesn't have to be present for this town to be beautiful, the warm summer months are lush and green and the village is a lush green alpine paradise, the crispy autumn months are the most peaceful and the birds are chirping and it's not to warm or too cold, but just right and in spring, wild flowers bloom and the snow melts leaving a beautiful wet and colourful village. Dinner plain is quite remote and is very hard to get supplies from, so visitors will have to be self contained, and there are lots of tourists in winter. - forest_finland
7
Lorne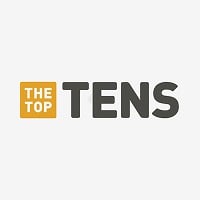 Lorne is a really nice town on the great ocean road with luxury hotels and incredible scenery. It is famous for its azure beach perfect for swimming, surfing, taking photos of, and san baking all at once. It is surrounded by a beautiful temperate rainforest called the otways which has plenty of ferns, mountain ash trees, mossy nothofagus trees, valleys, creeks and waterfalls making lorne the perfect location. It is also famous for the falls festival it has which attracts thousands of people to see Some of the best music in the country. Unfortunately, like most Australian beach towns It is extremely touristy, especially in summer, and a lot of people come down to stay here, you'll be lucky if you get a place to stay here, but if you do, it'll be while worth it. - forest_finland
8
Coles Bay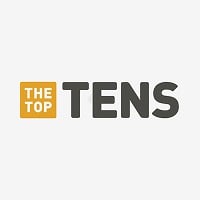 Famous wineglass bay that sits opposite this town is just one of the things that make this town beautiful. The azure waters, the rocky green mountains and the peaceful town vibes all make it such a beautiful town. This town does attract tourists, but not enough for it to be an issue, the main issue is the cold windy and rainy weather in winter. The weather is beautiful in summer though and during that time, it is the perfect holiday getaway town with plenty of things to do nearby, including all the hiking and biking trails in famous Frey Cinet National Park. - forest_finland
9
Kuranda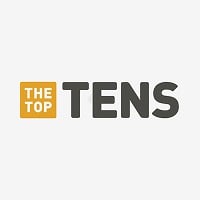 Located in the cairns hinterland, Kuranda is a tourist town surrounded by rainforests. Vibrant markets, plenty of attractions, unique, shops Varying from candy making shops to arts and crafts shops, along the mall, with giant trees covered in epiphytes. The brilliant town vibes attracts hundreds of tourists a day. It is also very easily accessible. There is a scenic railway, a sky rail and a road that all lead straight from cairns to Kuranda. The setting in a rainforest is beautiful but quite boring because there's nothing else to it, just rainforests, no beaches, mountains, just rainforests with maybe a few rivers, the setting is not too interesting, bet the town it self is very nice. - forest_finland
10
Nelson Bay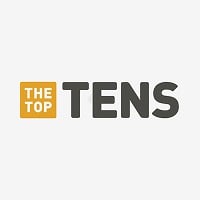 Nelson bay is a popular (just as any one on the New South Wales coast is) town. It has a has a beautiful port and beautiful deep blue water surrounded but nice eucalypt forests. This town is a great setting and a great town. The nice little houses by the port make it such a beautiful town, although it is considered quite boring because there is not a lot to do, but it is beautiful and a great place for a holiday getaway. - forest_finland
This looks like a very beautiful beachside town and would be a pleasure to visit
The Contenders
11
Surfers Paradise
Featured in forza horizon 3 and I'm a celebrity get me out of here - Evaneeg1
12
Coral Bay
A very small town situated directly next to the Ningaloo Reef, amazing reef relatively close to shore.
13 Alice Springs
BAdd New Item
Related Lists
Top 10 Best Cities and Towns In South Australia
Top Ten Best Cities and Towns In Northern Territory, Australia
Top 10 Most Beautiful Towns and Cities in Palawan

Top 10 Most Dangerous Animals In Australia
List Stats
13 listings
260 days old

Top Remixes
1. Walhalla
2. Bright
3. Lord Howe Island Settlement
forest_finland
Error Reporting
See a factual error in these listings? Report it
here
.