The Most Beautiful and Unique Movie Couples
The Top Ten
1
David Duchovny & Gillian Anderson - The X Files, The X Files: I Want to Believe
Of course David and Gillian! Have you ever seen such a beatiful couple? No! )))
Have yet to see the new X-Files movie, but I've always loved this couple! - KSomething7
2
Leonardo DiCaprio & Kate Winslent - Titanic
The couple made Titanic a timeless movie, and we can admire them again in the 3D Re-Release what is in the honor of the ship's 100th anniversary from sinking, their story really made Titanic the ship of dreams - MatrixGuy
3
Ryan Gosling & Rachel McAdams - The Notebook
the immense love on the guy's part was gorgeously played off by Ryan - I<3Queen
Perfect couple ever, Noah & Allie!
4 Will Turner & Elizabeth Swann - Pirates of the Caribbean
5
Viggo Mortensen & Liv Tyler - The Lord of the Rings
The GREATEST movie couple of all time. Such good chemistry and easily the best movie couple.
6
Richard Gere & Julia Roberts - Pretty Woman, Runaway Bride
Best movies ever
7
Keanu Reeves & Carrie Anne-Moss - Matrix Series
Great action pair, they whoop ass in the first Matrix - roblist
8
Tom Hanks & Meg Ryan - Sleepless in Seattle, You've Got Mail
They look so cute together. They are both so amazing actors and they have really good chemistry.
9 Tom Cruise & Nicole Kidman - Days of Thunder, Far and Away, Eyes Wide Shut
10 Tom Cruise & Tilda Newton - Mission Impossible II
The Contenders
11 Tobey Maguire & Kirsten Dunst - The Spiderman Series
12 Shrek & Princess Fiona - Shrek
13 Mel Gibson & Sophie Marceau - Braveheart
14 Eric Bana & Jennifer Connelly - Hulk
15
Antonio Banderas & Catherine Zeta-Jones - The Mask Of Zorro, The Legend of Zorro
They have great quality and chemistry... and I can't believe that they both are married the their spouse that are way over their age.. I mean how come hot guys like antonio or hugh jackman or aston kutcher married to a grandma?
16
Tamer Hosny & Zena - Captain Hima
I agree, they make a great couple - anony
17
Keanu Reeves & Sandra Bullock - Speed, The Lakehouse
Talking most unique? WE have the worst actor and best actress together. I vote yes.
18
Robert Pattinson & Kristen Stewart - Twilight
Amazing movie and amazing star cast I love them all
Best best best couple
Best couple of all times! I loved Robs part as Edward Cullen! He was so brilliant! And kristens part was amazing! The movie is my favorite because of the actorss! Fave movie of all timess! Love it! So intence! Very good movie ever since!
19
Shane West & Mandy Moore - A Walk to Remember
So wish they would've gotten together but oh well, They're still two of my favorite people ever.
No words for them. Perfectly made for each other.
just like the chemistry... it's perfect... - dpatriot007
20 Adam Sandler & Drew Barrymore - 50 First Dates, The Wedding Singer
21 Sylvester Stallone & Talia Shire - The Rocky Series
22
Zac Efron & Vanessa Hudgens - High School Musical

They are the cutest couple I have ever seen. They should be #1. - bunnylips
they are so adorable together. - bunnylips
23 Jake Gyllenhaal and Heath Ledger - Brokeback Mountain
24 Channing Tatum & Jenna Dewan - Step Up
25 Mickey Rourke & Kim Basinger - Nine 1/2 Weeks
26 Brad Pitt & Angelina Jolie - Mr. & Mrs. Smith
27 Jennifer Lawrence & Josh Hutcherson - The Hunger Games
28 Omar Sharif & Julie Christie - Doctor Zhivago
29 Chris Pine & Lindsay Lohan - Just My Luck
30
Ian Somerhalder & Nina Dobrev - The Vampire Diaries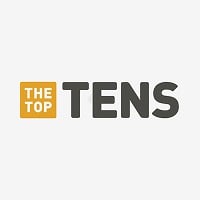 Ian Joseph Somerhalder is an American actor, model and director. He is known for playing Boone Carlyle in the TV drama Lost and Damon Salvatore in The CW's supernatural drama The Vampire Diaries.
31 Hugh Jackman & Fumke Janssen - X-Men Series
32
Sandra Bullock & Ryan Reynolds - The Proposal

Grate movie! Laughed so so much! Amazing acting bulock and raynolds! Love them
33 Michael Cera & Kat Dennings - Nick and Nora's Infinite Playlist
34 Belle & Beast - Beauty and the Beast
35 George MacKay & Antonia Thomas - Sunshine On Leith
36
Nick and Judy - Zootopia
THEY ARE NOT A COUPLE OK EVERYONE NOT EVERY GIRL AND BOY DUO ARE IN A RELATIONSHIP
37 Michael Keaton&Michelle Pfeiffer - Batman Returns
38 Bruce Willis & Milla Jovovich - Fifth Element
39 Nicolas Cage & Cher - Moonstruck
40 Jim Carrey & Cameron Diaz - The Mask
41 Dermot Mulroney & Sigourney Weaver - Copycat
42 Warren Beatty & Madonna - Dick Tracy
43 Johnny Depp & Mary Stuart Masterson - Benny and Joon
44 Johnny Depp & Winona Ryder - Edward Scissorhands
45
Demi Moore and Rob Lowe - About Last Night
Demi Moore in this film - stunning
46 George Clooney & Michelle Pfeiffer - One Fine Day
47 Arnold Schwarzenegger & Jamie Lee Curtis - True Lies
48 Michael Keaton & Kim Basinger - Batman
49 Matthew McConaughey & Jennifer Lopez - The Wedding Planner
50 Michael Douglas & Kathleen Turner - Romancing the Stone, The Jewel of the Nile
PSearch List