Top Ten Best Beauty Gurus On YouTube
This is my personal favourite beauty gurus on the YouTube.
Disclaimer: If you disagree with any of my picks then please don't be shy to leave them in the comments however this is not a sponsored video and all opinions are my own

1 Zoella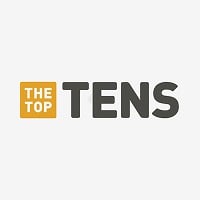 Zoe Elizabeth Sugg is an English YouTuber, vlogger, businesswoman and author. She is also known by her YouTube username, Zoella.
She is awesome pretty has a amAzing accent and has a lot of subs love her and she loves her viewers she should be #1
She isn't that much of beauty, but she is awespme!
To be honest, I love Zoella, but Zoella is not really a beauty guru. But when Zoe does have beauty tips and tricks, they are amazing! But Zoella mostly makes videos for entertainment and laughs. I'm not hating, I <3 Zoella!
2
StilaBabe09
To be honest, I don't think she's very original. Her channel doesn't present anything new or special, though I see how it might be fun for other people to watch. - keycha1n
Love her so much she is always super energetic
She's fun and girly plus like a bestfriend to me. Sassy and classg
3 Tanya Burr
4
Macbarbie07
She is beautiful inside and out and has a lot of great tips to share!
Shes the best of the best
She isn't really active anymore, which is a shame but I do like her older content
I hate her, her makeup looks suck and she tries to be funny.
5
The Luxy Sisters
The sisters, Mimi and Leyla, are amazing people who believe in peace and clean energy and they've started their own hair extensions company.
6
missglamorazzi
Love Ingrid!
7
Fleur DeForce
Who is this!? Bill from Harry Potter's wife? She's on YouTube? Wow I hated Fleur in Harry Potter so much half veela!
8 Lauren Curtis
9
Jeffree Star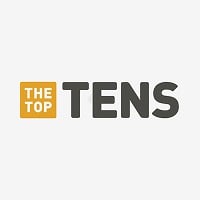 Jeffree Star is an American pop singer, songwriter, make up artist, fashion designer and internet personality born on November 15, 1985. ...read more.
Straight up Queen - Izalien
Yas
10 NikkiPhillippi
The Contenders
11
Beautybaby44
Lindsey is so beautiful and has an amazing personality, so go subscribe!
12
Yunging19
Ashley is very experienced in the beauty community of YouTube as she has been filming since she was 12 years old. She is also so pretty and not to mention hilarious.
13
MissMeghanMakeup
Meghan is #3's younger sister. She is so talented and one of the funniest YouTubers I've ever watched.
14
RclBeauty101
This girl is funny while teaching young girls that they can express themselves by being weird and beautiful. She is very entertaining for ages 10 and up. She is appropriate for young girls and has very original ideas that make me laugh. Also, her ideas are naturally beautiful and she always makes sure they are safe. She shows you how to be beautiful. I admire her so very very much and hope you all decide to check out her channel.
I LOVE HER! She is very funny and has amazing videos. She deserves to be at least in fifth place.
I love her so funny and has the best tutorials!
She is very appropriate for young girls and is always being herself.
15
Strawberryelectric48
Kristee with her unusual user name is very beautiful and has a great personality. So go check her out and you'll be greeted by her usual 'Hey, girl, hey' introduction.
16
Ayydubs
Alyx is so talented when it comes to beauty and has created some very interesting tags so go check her out.
17
bubzbeauty
Bubzbeauty is such a good makeup artist and so inspirational
18
KlairedelysArt
She's in a band, has a BEAUTIFUL voice, released the first book in a four-book fantasy/adventure series, is an INCREDIBLE artist, is so original and creative, is generous and kind (she shaved her entire head-not just cut the ten inches-shaved it ALL to donate, AND jump-started a charity for people with dyslexia), she is a breath-taking makeup artist in both beauty and special effects, runs her own blog and deviantART page, and puts extreme amounts of time and work into each and every video. I don't think it's possible or fair to be as gifted and down-to-earth as Klaire is. It simply isn't possible! She's the closest thing I have to an idol, and I respect her immensely! - keycha1n
19
AndreasChoice
Known by fellow YouTubers as ' The queen of DIY' Andrea has some great original ideas to do with beauty, fashion and hair but she's also an amazing artist.
20 Manny Mua
21
Kandee Johnson
Kandee is know widely among YouTube and has some great tips and tricks for everybody so go check her out.
22 ThatsHeart
23
Michelle Phan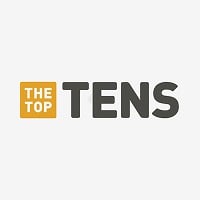 Michelle Phan is an American-Vietnamese make-up artist, entrepreneur and voice actress who became notable as a YouTube personality.
She's incredible. She doesn't apply a whole pound face of makeup And persuades you your gonna find the one you love
Mish is the best of the best. An expert in the art of beauty and glamour. Michelle has beautiful looks that I just enjoy watching so so very much.
I love how Michelle isn't like " Hey wassup guys it me Michelke" or something like that. She's so calm
24
Taliajoy18
A very sad death. Was extremely influential to young ladies around the world. Talia Joy, you deserved to live longer. ;-( - PizzaGuy
25
Macbby11
I hate her. Unrealistic copy cat boring not funny idiot
26
Bethany Mota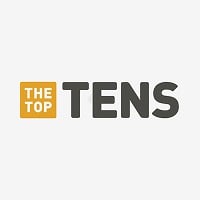 Bethany Noel Mota is an American video blogger. Starting with her YouTube channel, Macbarbie07, created in 2009, she rose to fame for her haul videos, in which she shows her fashion and style purchases via the internet.
27
CiaooBellaxo
Meghan attends the Cosmopolitan school of beauty so she probably knows what she's talking about! She is very pretty, talented and her videos are very good quality. Go and watch her or you're missing out big time.
28 dope2111
29 pixiwoo
30
MeghanRosette
Meghan is beautiful and HILARIOUS. She is an aspiring actress, but also knows so much about beauty AND style! She posts 2 or 3 times a week, and always makes me laugh.
Amazing you tuber and really sweet amazing as ever team Meghan and Olivia
31
MakeupbyMandy24
I feel like she's growing up a little too fast. I tried to too, its just that I wish id embraced being a kid when I was a kid. - keycha1n
32
Makemeblush
I wish I spoke German. She gives amazing advise but I have to make it out by trying to figure out what she did!
That's my brother's girlfriends! She lives' in Germany but comes to visit us Christmas! Nadine is awesome!
33
grav3yardgirl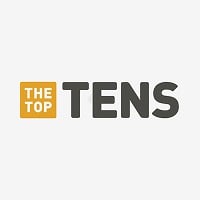 Rachel "Bunny" Meyer is an American YouTuber and beauty vlogger who goes by the username grav3yardgirl.
She is a walking personality! Just funny and outspoken! - keycha1n
34
Mylifeaseva
I hate this person because:

1. She thinks everything is Tumblr

2. She made a terrible song

3. She post unrealistic content

4. She is not funny

5. She makes girly junk like "Summer: then vs now" or other crap
35 Adelaine Morin
36
CloeCouture
One of the first beauty gurus I subscribed to. I watch her less now, but her videos have a certain appeal. - keycha1n
37 KrazyRayRay
38 Beautyliciousinsider
39 Promise Phan
40 Allthatglitters21
41 Juicystar07
42
Cutepolish
A role model to me for many years! - keycha1n
43 MakeupGeekTV
44 xxMakeupiscoolxx
45 LuxyHair
46 frmheadtotoe
47 DiamondsAndHeels14
49 Aspyn Ovard
50 Patrick Starrr
PSearch List