Top Ten Bendy and the Ink Machine Characters
The Top Ten
1
Bendy the Dancing Demon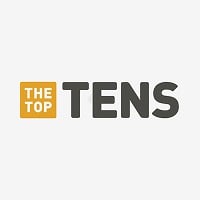 Bendy, occasionally referred to as "the Dancing Demon" is the titular antagonist of TheMeatly Games' indie horror game Bendy and the Ink Machine. He is an inky demon with a wide grin and a thin build, and he wears a bow tie on his chest.
Wait wait wait bendy is number one I have so many things to say about that for one I'm happy that bendy's number one he's my favorite character so I'm not trying to this bendy and second of all why is Beast bendy ink bendy and every other version of Bendy lower than bendy because at the end of the day they're all still bendy so why are they separated when they could just be in one slot together that doesn't make any sense and Third of all I thought Sammy was the fan favorite and bendy what's the second most popular character yes send me is an s masked up as he's supposed to be
3 reasons why bendy is the best one he's the main character 2 he's got kind of a good character in three he has the best designs and the game he can switch from cute scary or cool there's no arguing with this guy he's the best
I'm so happy bendy is most popular he's my favorite character in the game end in the entire world and this is one of my favorite series ever and I see why he's number one there are so many reasons why bendy is the most popular
Bendy is such Mary Sue fandom they think is the best character but it not. other character are better then him. - warclanw
2
Boris the Wolf
He is a really sweat and kind character
I love him I especially love his cheeks lol
He's such a sympathetic character.
He falls in love with Alice angle
3
Henry
Henry's voice is so calm. He's one of my favorite Joey Drew Studios employees.
Henry is always brave
4
Alice Angel
She is one of my favorate characters! And she has a beautiful voice when singing!
She is a star and singer. She is a beautiful and she will be beautiful
She is so hot
And some people like he
She's quite a gal!
5
Sammy Laurence
Sammy is so brave he is willing to do anything for bendy and I was upset when he was only in chapter 2 and 5
Sammy Laurence is my favorate he is so cool and his character personality is crazy in general, also his design is amazingly cool.
SAMUEL HORACE LAWRENCE, YOU CRAZY MAN I LOVE YOU SO MUCH! To Al Sammy Lovers, He Is First Place In All Our Hearts. That Stinky, Stubborn, Sarcastic Ink Man Is Loved And Appreciated...Even If He Would Try To Sacrifice Us To His Lord If We Ever Met Him In Person
I love Sammy with my whole heart! He may be a little out of it but he just wants what everyone else would want in his situation. He just wants to be free! He should really be #1 on this list.
6
Joey Drew
This guys is weird. So his life ended with himself being unknowingly strange.
7
Shawn Flynn
Mr JACKSEPTICEYE IS SHAWN FLYNN MAKE HIM BEST I rest my case
JACKSEPTICEYE IS SHAWN FLYNN HIS IRISH VOICE FITS THIS CHARACTER PERFECTLY
JACKSEPTICEYE VOICED HIM SO HE IS THE BEST
8
Wally Franks
Wally Franks is my all time favourite character from this series. He is so funny!
Everyone's favorite cheery janitor. How can you NOT like him?
He's outta here...and I'm coming with him! - Coreforce
How can you not like Wally?
9
Susie Campbell
A truly wonderful soul, with an angelic touch, but beware that angels are just demons who haven't changed yet
I love her! I was her for Halloween!
! My favorite is her!
10
Norman Polk
He's the projectionist who is the coolest looking and most terrifying tormented soul in the whole of joey drew studios
I draw the projetionist
The Contenders
11
Beast Bendy
Best Bendy. He looks so cool, and portraying what you think his voice is makes him even cooler. Try listening to Face Reality. It's the best batim song ever.
He's super cool and how he looks when he is evoleving is AWESOME!
Bendy's final and true form
Design's amazing
He very fast in chapter 5
12
The Projectionist
Awesome and he looks like goofy
And a little bit of Donald duck
He is cool despite his evilness.
Freaky awesome!
GHOST
13
Monster Bendy
He's still walking, he's still stalking...
He is scary but he is cool I like his jumpscare
He jumpscare was scary and his strong to beat
Even though he's a super deadly monstrous demon, I still love him
14
Ink Bendy
Bendy is one of my best character
15
Striker (a.k.a Edgar)
I like him because he is so cute and has three arms which is so cool
Edgar is my favourite because I really like his design and just (in my opinion) my favourite butcher gang member!
I decided to choose striker because he's really cool and the fastest one out of the butcher gang - IceFoxPlayz
Amazing character so strong but health weak
16
Allison Pendle
My favorite actually is alice angel but alison pendle is just SO pretty!
I like Allison Pendle she helps you through chapter five and she acts really nice
Poor Susie getting replaced by Allison Pendle, the new voice actress.
She is so pretty!
17
Tom A.K.a Good Boris
Why don't draw him hm
Hm.. a mechanical arm?..
18
Sammy (Monster)
BETRAYED! ABANDONED! I TRUSTED YOU, I GAVE YOU EVERYTHING! AND YOU LEFT ME TO ROT!? WHY? WHY? - Coreforce
It was suprising when Henry knocks his mask off
19
Monster Boris
Do you mean BRUTE boris!? - Coreforce
20 "Alice" (Monster)
21
Projector Man
His name is "Norman Polk".
22
Secret Searcher Boss (Aka Big Mama Inky)
How is she not first? Big Mama Big Inky is 100/10
23
Bertrum Piedmont
He hates Joey Drew more than Thomas Connor does.
IMM STILL HERE - lemur
24
Fisher (a.k.a Barley)
Fisher is the only character that stands out from the others
25 Searchers
26
Lacie Benton
For some reason, her voice is rough.
27
Piper (a.k.a Charlie)
BLAH BLAH BLAH BLAH BLAH, YEAAHHH, HIT ME, HIT ME
28 The Neighbour (Mod)
29 Linda
30
Grant Cohen
Grant Cohen because DAGames voice this and even though Grant got insane or something like him this character
31
The Giant Hand
Boris bendy Alice who knows
32 Beast Boris
BAdd New Item