Top Ten Bendy and the Ink Machine Characters
RedTopTens
The Top Ten
1
Bendy the Dancing Demon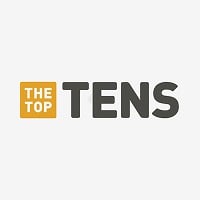 I wish bendy fandom are dead I really hate bendy!
THis character suck!
So CUTE AND ADORABLE in an evil Satan demon killer cartoon way.
This character suck!
V 10 Comments
2
Boris the Wolf
I love him I especially love his cheeks lol
He's such a sympathetic character.
He falls in love with Alice angle
CUTE AS HECK,THE BEST CHARACTER
V 3 Comments
3
Henry
Henry's voice is so calm. He's one of my favorite Joey Drew Studios employees.
4
Alice Angel
She is a star and singer. She is a beautiful and she will be beautiful
She's quite a gal!
5
Sammy Laurence
He's quite a calm and poetic person, and I really relate to him. Also, his last name was spelled incorrectly here lol
I love Sammy. His voice is amazing and his choice of words are so poetic. I love him so much.
I agree with that opinion of voice.
And...
AM I THE ONLY ONE WHO THINKS he's CRAZY?!
Because he is.
I like the way he gets super exited when he hears bendy crawling! Also the way that he surprises people in chapter 5 and everyone goes "what the- SAMMY LAWRENCE?!?!?
V 6 Comments
6
Joey Drew
This guys is weird. So his life ended with himself being unknowingly strange.
7
Shawn Flynn
Mr JACKSEPTICEYE IS SHAWN FLYNN MAKE HIM BEST I rest my case
JACKSEPTICEYE IS SHAWN FLYNN HIS IRISH VOICE FITS THIS CHARACTER PERFECTLY
8
Wally Franks
He's outta here...and I'm coming with him! - Coreforce
How can you not like Wally?
I'm OUTTA HERE!
He's OUTTA HERE!
V 1 Comment
9
Susie Campbell
A truly wonderful soul, with an angelic touch, but beware that angels are just demons who haven't changed yet
10
Norman Polk
He's the projectionist who is the coolest looking and most terrifying tormented soul in the whole of joey drew studios
I draw the projetionist
The Contenders
11
Monster Bendy
He's still walking, he's still stalking...
He is scary but he is cool I like his jumpscare
He jumpscare was scary and his strong to beat
I'm gonna get ya, I'm gonna get ya...heheheheheheheheheee - Coreforce
12
The Projectionist
He is cool despite his evilness.
13 Monster Boris
14
Sammy (Monster)
It was suprising when Henry knocks his mask off
BETRAYED! ABANDONED! I TRUSTED YOU, I GAVE YOU EVERYTHING! AND YOU LEFT ME TO ROT!? WHY? WHY? - Coreforce
15
Striker (a.k.a Edgar)
Edgar is my favourite because I really like his design and just (in my opinion) my favourite butcher gang member!
I decided to choose striker because he's really cool and the fastest one out of the butcher gang - IceFoxPlayz
16
Tom A.K.a Good Boris
Why don't draw him hm
Hm.. a mechanical arm?..
17
Piper (a.k.a Charlie)
BLAH BLAH BLAH BLAH BLAH, YEAAHHH, HIT ME, HIT ME
18
Beast Bendy
Bendy's final and true form
Design's amazing
He very fast in chapter 5
19
Projector Man
His name is "Norman Polk".
20 Secret Searcher Boss (Aka Big Mama Inky)
21
Allison Pendle
Poor Susie getting replaced by Allison Pendle, the new voice actress.
22 "Alice" (Monster)
23 Searchers
24
Bertrum Piedmont
He hates Joey Drew more than Thomas Connor does.
25
Lacie Benton
For some reason, her voice is rough.
26 Fisher (a.k.a Barley)
27 The Neighbour (Mod)
BAdd New Item
Related Lists
Best Things About Bendy and the Ink Machine Chapter 3

Best Bendy and the Ink Machine and Five Nights at Freddy's Songs
Top Ten Questions About Bendy and the Ink Machine to Ask Users of TheTopTens
Why Bendy & The Ink Machine Fandom Sucks
List Stats
100 votes
27 listings
1 year, 107 days old

Top Remixes
1. Boris the Wolf
2. Henry
3. Bendy the Dancing Demon
RedTopTens
Error Reporting
See a factual error in these listings? Report it
here
.