Top Ten Bendy and the Ink Machine Characters
RedTopTens
The Top Ten
1
Bendy the Dancing Demon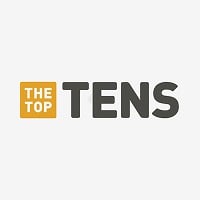 Hey! You guys are probably hurting his feelings! I like Bendy.
Bendy made mostly everything so I think bendy is the best
Overrated stupid character Bendy is compete Mary sue toons ever made. - warclanw
I love Henry and if anybody hurt his feelings I will go prototype mode and eat your body
He can't be erased.
V 9 Comments
2
Boris the Wolf
He is a really sweat and kind character
He falls in love with Alice angle
I love him I especially love his cheeks lol
So cute! have you seen the plush of him? its adorable!
V 5 Comments
3
Henry
Henry is always brave
Henry's voice is so calm. He's one of my favorite Joey Drew Studios employees.
4
Alice Angel
She is so hot
And some people like he
She is one of my favorate characters! And she has a beautiful voice when singing!
She is half Angel ❤ I love the name Alice!
She is a star and singer. She is a beautiful and she will be beautiful
V 1 Comment
5
Sammy Laurence
I think Sammy is probably my favorite character throughout the entire game, I mean he may be a little bonkers, but he just wants to be set free! I would want the same thing if I was in his place! Poor guy...
He should be number one in the top ten he is SO COOL
Sammy is so amazing and He's really cute! (I love him! )
Samuel is a cool character he's pretty awesome and cool he should be in first place
V 12 Comments
6
Joey Drew
This guys is weird. So his life ended with himself being unknowingly strange.
7
Shawn Flynn
Mr JACKSEPTICEYE IS SHAWN FLYNN MAKE HIM BEST I rest my case
JACKSEPTICEYE IS SHAWN FLYNN HIS IRISH VOICE FITS THIS CHARACTER PERFECTLY
8
Wally Franks
Wally Franks is my all time favourite character from this series. He is so funny!
Everyone's favorite cheery janitor. How can you NOT like him?
He's outta here...and I'm coming with him! - Coreforce
How can you not like Wally?
V 3 Comments
9
Susie Campbell
I love her! I was her for Halloween!
! My favorite is her!
A truly wonderful soul, with an angelic touch, but beware that angels are just demons who haven't changed yet
10
Norman Polk
He's the projectionist who is the coolest looking and most terrifying tormented soul in the whole of joey drew studios
I draw the projetionist
The Newcomers
?
The Giant Hand
Boris bendy Alice who knows
The Contenders
11
Monster Bendy
He jumpscare was scary and his strong to beat
Even though he's a super deadly monstrous demon, I still love him
He is scary but he is cool I like his jumpscare
He's still walking, he's still stalking...
V 1 Comment
12
Beast Bendy
He was awesome
He's super cool and how he looks when he is evoleving is AWESOME!
He very fast in chapter 5
Bendy's final and true form
Design's amazing
13
Striker (a.k.a Edgar)
Amazing character so strong but health weak
Best character of the m all
Edgar is my favourite because I really like his design and just (in my opinion) my favourite butcher gang member!
I decided to choose striker because he's really cool and the fastest one out of the butcher gang - IceFoxPlayz
14
The Projectionist
Awesome and he looks like goofy
And a little bit of Donald duck
He is cool despite his evilness.
15
Sammy (Monster)
BETRAYED! ABANDONED! I TRUSTED YOU, I GAVE YOU EVERYTHING! AND YOU LEFT ME TO ROT!? WHY? WHY? - Coreforce
It was suprising when Henry knocks his mask off
16
Tom A.K.a Good Boris
Why don't draw him hm
Hm.. a mechanical arm?..
17
Monster Boris
Do you mean BRUTE boris!? - Coreforce
18 "Alice" (Monster)
19 Ink Bendy
20
Allison Pendle
I like Allison Pendle she helps you through chapter five and she acts really nice
Poor Susie getting replaced by Allison Pendle, the new voice actress.
21
Lacie Benton
For some reason, her voice is rough.
22
Piper (a.k.a Charlie)
BLAH BLAH BLAH BLAH BLAH, YEAAHHH, HIT ME, HIT ME
23
Fisher (a.k.a Barley)
Fisher is the only character that stands out from the others
24
Projector Man
His name is "Norman Polk".
25 Secret Searcher Boss (Aka Big Mama Inky)
26 Searchers
27
Bertrum Piedmont
He hates Joey Drew more than Thomas Connor does.
28 The Neighbour (Mod)
29 Linda
30 Grant Cohen
BAdd New Item
Related Lists
Best Things About Bendy and the Ink Machine Chapter 3
Top Ten Reasons Bendy And The Ink Machine Chapter 2 Is The Best Chapter

Best Bendy and the Ink Machine and Five Nights at Freddy's Songs
Best Ink Master Contestants
List Stats
200 votes
31 listings
1 year, 252 days old

Top Remixes
1. Boris the Wolf
2. Henry
3. Bendy the Dancing Demon
RedTopTens
Error Reporting
See a factual error in these listings? Report it
here
.