Top 10 Best Active Hockey Players
hockey_guitarhero3
Best players of the greatest sport ever, everyone on this list has played on the international level at some point, so incase you have questions, I didnt add anyone who hasnt played at an international level.
The Top Ten
1
Sidney Crosby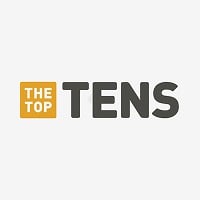 Sidney Patrick Crosby ONS (born August 7, 1987) is a Canadian professional ice hockey player who currently serves as captain of the Pittsburgh Penguins of the National Hockey League.
It's a tossup between Crosby and Ovechkin, but until Alex gets some more rings, I'm going with Crosby
He the best
Of course their are also going to be dumb Americans changing USA USA when their best player is Canadian. The American teams get skilled players like Crosby while Canadian teams get the Americans like Bobby Ryan for the Ottawa senators.
crosby #1 its no contest. just won rocket richard. amazing leader. just won cup and olympic gold. the people who dicide the hart are stupid for not voting crosby. ovechkin sucks!
21 Comments
2
Alexander Ovechkin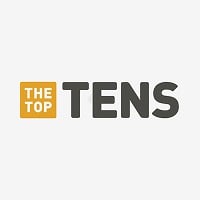 Alexander Mikhailovich "Alex" Ovechkin is a Russian professional ice hockey winger and captain of the Washington Capitals of the National Hockey League.
His shots are unbelievable
So much better than Crybaby Crosby, just never had great teams around him until the last few years. And he doesn't flop and whine either.
This shouldn't be close. Ovi is so much more talented than that whiner Crosby. The refs allow ridiculous things to happen to him and rarely call anything. He gets double-teamed frequently, but when he puts his head down, no one can stop his heavy shot, which hits the net like a rocket.
Ovechkin does not dive like Crosby, voted as MVP twice in a row! - Zamuz
15 Comments
3
Pavel Datsyuk
He is amazing haha
You're kidding me! Have you ever seen him?!?!? - PinkLemonade
Datsyuk best now at shoot out now - Mike bossy
The guy is a beast!
2 Comments
4
Steven Stamkos
He is my dad
Stamkos scores goals, sets people up, has a great plus minus, and is arguably the next best under Crosby
Stamkos is definitely 3rd under Crosby/Ovechkin. No arguing this.
No he should be tied at 2nd
3 Comments
5
Jonathan Toews
No way he is better than Kane - Disturbedpotato
Better than Kane in my opinion. The reason people think Kane is better than Stamkos and Toews is because they are Americans. If they were Canadians they would agree with me.
3 Stanley Cups! And 2 goals in 30 seconds
Not even close. Best player in the nhl
6 Comments
6
Evgeni Malkin
Good but definitely too high - Disturbedpotato
A very consistent player who scores goals when you need him to.
Underrated player
Malkin is no match for other players on his team orpik, letang, kunitts, CROSBY
7
Patrick Kane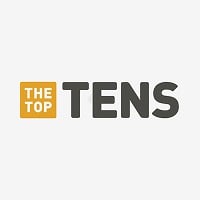 Should be top five and he is better than Toews

Will go down as the best American player ever

His speed on the ice is amazing
Kane is 5x better than Toews and Stamkos
He done some very bad things here in 2015...
Should be top five (better than Toews)

Will be the best American player ever when its all said and done (and this is coming from a Canadian! )

His speed on the ice is amazing

Mr. Clutch
4 Comments
8
John Tavares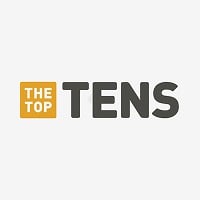 John Tavares is a Canadian professional ice hockey centre and an alternate captain for the Toronto Maple Leafs of the National Hockey League.
Come on, Really? Tavares is one of the best 3 players in the NHL. look at the teams he's been on. The Islanders are really turning things around and wouldn't be surprised if Tavares averaged between 90 and 100 points the next 10-12 years. look at what he has accomplished so far. AND he's ONLY 23.
Amazing people
He should be #4, only behind Sid, Ovi, and Stamkos
Totally him and I am islanders fan. MY FAVORITE PLAYER. the best though
1. Sidney Crosby
2. Alexander ovechkin
3. Tim Thomas
4. John Tsavares
5. Mark Streit
5. Calahaan on the rangers

I don't know that many other hockey players than rangers or islanders
9
Zdeno Chara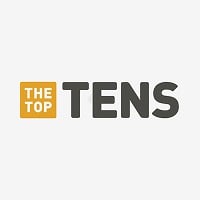 Zdeno Chára is a Slovak professional ice hockey defenseman, currently serving as captain of the Boston Bruins of the National Hockey League.
He is SO dirty. Git him off.
Doesn't deserve top 10, he isn't that good nowadays - Disturbedpotato
Best slapper I ever seen. PERIOD
10
Jaromír Jágr
None better
Old shouldn't be anywhere near top 10 - Disturbedpotato
The Contenders
11
Erik Karlsson
Should swap places with jagr - Disturbedpotato
12
Patrice Bergeron
Great player - Disturbedpotato
awesome
Best all around player in the game today!
Second that.
13 Martin St. Louis
14
Connor McDavid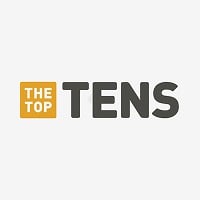 Connor McDavid is a Canadian ice hockey centre and captain for the Edmonton Oilers of the National Hockey League.
He scored 108 points baby ruth
He's the next wayne mabey
Won hart trophy that means he his number 1 in my book
Not when he is on Edmonton and by the way he is just 19 and isn't really proved himself
5 Comments
15
Kris Letang
He can't defend - Disturbedpotato
Letang is a underrated beast. He actually looks like he is the knight about to slay the monster Malkin... (I love Malkin) Whatever, GO TANGER! - 2234
16
Jason Spezza
hey, he's good, no matter how bad his team is - hockey_guitarhero3
17
Henrik Zetterberg
Really sidney crosby?!?!?
Henrik is actually a man!
give me a break. - hockeytown1229
18
Ilya Kovalchuk
Isn't even the best player in Kings - Disturbedpotato
Why is Cindy Crysby on top of this list? Ilya is a true man, he plays with meaning, and he doesn't cry for his mommy when he gets checked.
19
Teemu Selanne
Not active anymore - Disturbedpotato
20
Duncan Keith
Should be #11 on this list
He has a amazing slap shot!
He scored the winning goal of the 2015 Stanley cup
21
Anze Kopitar
Underrated - Disturbedpotato
22
Carey Price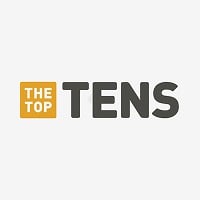 Carey Price is a Canadian professional ice hockey goaltender who plays for the Montreal Canadiens of the National Hockey League.
One of the greatest goalies - Disturbedpotato
Best goalie in the NHL, in my opinion!
23 Shea Weber
24 Tim Thomas
25
Eric Staal
yes, awesome, he's from where I live - hockey_guitarhero3
26
Martin Brodeur
Best goaltender to ever live. Take kovalchuck and kiprusoff out and tim Thomas. Then put stamkos as one and martin as two
27
Jarome Iginla
He is better then any one else on this list. Well maybe not sid and grat 8.
28 Paul Stastny
29
Henrik Sedin
Is not active anymore - Disturbedpotato
30
Johnny Gaudreau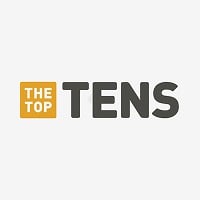 Johnny4hart
How was he not on the list! Great player in my opinion. 30 goal season in just his second season!
31
Tuukka Rask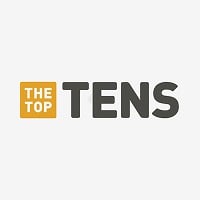 Tuukka Mikael Rask is a Finnish professional ice hockey goaltender currently playing for the Boston Bruins of the National Hockey League.
32
Jamie Benn
He is the bomb. Top 10 please!
Top 10 left winger
Art Ross trophy winner
33
Tyler Seguin
He's very good. He won 1 Stanley Cup in 2011 when he was playing with the Bruins.
34 Matthew Tkachuk
35
Pekka Rinne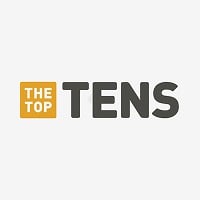 Pekka Rinne is a Finnish professional hockey goaltender currently playing for the Nashville Predators of the National Hockey League.
One of the best goalies in the world - Disturbedpotato
Pen cheated with Crosby throwing water bottles.In 2017 the 2018 season there will be more catfish and the cup is coming to SMASHVILLE!
36
Claude Giroux
Giroux really deserves a high spot. Not only does he always end up high on the points list, he inspires his team as a great team. Hey, he was nominated for MVP for a reason!
This is a terrible list, should be replaced. Claude this low? He scores 80+ points per seasons, he's the franchise player of Philly, a future hart trophy winner. Deserves to be ranked hogher
37
Jeff Carter
Old - Disturbedpotato
major imporvement this season from his rookie season - hockey_guitarhero3
38 Marian Hossa
39 Zachary Parise
40 Jason Pominville
41
Ryan Getzlaf
Underrated, Crosby deserves to be here instead
He is an imaging stickhandeler
42
Sean Monahan
Best sniper
43 Dougie Hamilton
44 Mikael Backlund
45
Mats Sundin
Obv he's on the list, he's has the most career points out of everyone currently in the NHL, also my favorite player - hockey_guitarhero3
13 a.k.a. legend
46
Mike Richards
He should be number 2 behind crosby
He needs to get his game on. 13 and 14 were dispionted seasons.
47 Jordan Staal
48 Jeff Skinner
49
Roberto Luongo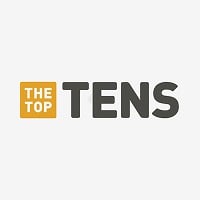 Roberto Luongo is a Canadian professional ice hockey goaltender for the Florida Panthers of the National Hockey League.
Vacuum cleaner - Disturbedpotato
50
Miikka Kiprusoff
Lol he retired - Disturbedpotato
He retired I think.
PSearch List
Related Lists

Best Active Bundesliga Players

Best Active NBA Players of 2016 Who Were Drafted In the Second Round
Top 10 Oldest Active Football (Soccer) Players in History

Best Active MLS Players
List Stats
500 votes
64 listings
11 years, 161 days old

Top Remixes (10)

1. Sidney Crosby
2. Evgeni Malkin
3. Pavel Datsyuk
2234

1. Sidney Crosby
2. John Tavares
3. Pavel Datsyuk
drakerocks4261

1. Sidney Crosby
2. Evgeni Malkin
3. Steven Stamkos
Ogopogo
View All 10
Error Reporting
See a factual error in these listings? Report it
here
.