Top 10 Best Actors of the 1980s
The Top Ten
1
Harrison Ford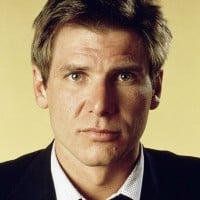 Harrison Ford is an American actor and film producer. He gained worldwide fame for his starring roles as Han Solo in the original Star Wars epic space opera trilogy and the title character of the Indiana Jones film series.
Star Wars, Indiana Jones and Blade Runner are just a few outstanding movies Harrison Ford ruled in.
Um Han Solo and Indiana Jones Starwars and Indian Jones ran the late seventies through eighties
Great actor. Perfect for Han Solo and Indiana Jones
Come on people, it's Harrison Ford!
2
Arnold Schwarzenegger

Arnold Alois Schwarzenegger is an Austrian-American actor, filmmaker, businessman, investor, author, philanthropist, activist, former professional bodybuilder and former politician.
Classics:
Conan the Barbarian (1982), The Terminator (1984), Commando (1985), Predator (1987).

Above average:
Raw Deal (1986), The Running Man (1987), Red Heat (1988), Twins (1988)

He build the road that others just used to get to the top.
Conan the Barbarian (1982), Conan the Destroyer (1984), The Terminator (1984), Red Sonja (1985), Commando (1985), Raw Deal (1986), Predator (1987), The Running Man (1987), Red Heat (1988), Twins (1988).
Seriously, everyone who lived in that era knows Arnold was the action king of the 80ties.
With the two terminator movies he achieved the superstar level
3
Tom Cruise

Tom Cruise is an American actor and filmmaker. Cruise has been nominated for three Academy Awards and has won three Golden Globe Awards.
Endless Love (1981), Taps (1981), The Outsiders (1983), Losin' It (1983), Risky Business (1983), All the Right Moves (1983), Legend (1985), Top Gun (1986), The Color of Money (1986), Cocktail (1988), Rain Man (1988), Born on the Fourth of July (1989).
I love the color of money and top gun. He's a great actor, one of the best all time.
I guess for me the best movie would be Endless Love
Still is the best actor
4
Al Pacino

Alfredo James "Al" Pacino is an American actor and filmmaker. Pacino has had a career spanning more than five decades, during which time he has received numerous accolades and honors.
Cruising (1980), Author! Author! (1982), Scarface (1983), Revolution (1985), Sea of Love (1989).
5
Sylvester Stallone

Michael Sylvester Gardenzio Stallone is an American actor, film director, screenwriter, and producer.
Best action actor ever. His most badass look was in Cobra, I don't know why this movie is so underrated. Stallone all day every day. I watched about 100 times each Rocky and Rambo movie. My favourite actor, by the way he is still kicking ass in his 70s.
He is the best in the world. Tom cruise is nothing. stallone is the champ and he will always be the champ in hollywood
Nighthawks (1981), Victory (1981), Rocky I (1982), First Blood (1982), Rhinestone (1984), Rambo: First Blood Part II (1985), Rocky IV (1985), Cobra (1986), Over the Top (1987), Rambo I (1988), Tango & Cash (1989), Lock Up (1989).
Nothing beats rambo amazing
6
Jack Nicholson

John Joseph Nicholson (born April 22, 1937) is an American actor and filmmaker, who has performed for over 60 years. Nicholson is known for playing a wide range of starring or supporting roles, including satirical comedy, romance and dark portrayals of antiheroes and psychopathic characters. In many ...read more.
The Shining (1980), The Postman Always Rings Twice (1981), Reds (1981), The Border (1982), Terms of Endearment (1983), Prizzi's Honor (1985), Heartburn (1986), The Witches of Eastwick (1987), Broadcast News (1987), Ironweed (1987), Batman (1989).
I love jack nicholson! was the best then and is the best now! ANGER MANAGEMENT! I love that movie and all the others but I love jack nichoolson!
It's not from the 80s but his best movie was definitely A Few Good Men
7
Gene Hackman

Eugene Allen "Gene" Hackman is a retired American actor and novelist. In a career that spanned nearly five decades, Hackman was nominated for five Academy Awards, winning Best Actor in The French Connection and Best Supporting Actor in Unforgiven.
8
Bill Murray

William James "Bill" Murray is an American actor, comedian, and writer. He first gained exposure on Saturday Night Live, for which he earned his first Emmy Award and later went on to star in comedy films, including Meatballs, Caddyshack, Stripes, Tootsie, Ghostbusters, Ghostbusters II, Scrooged, What ...read more.
Ghostbusters 1984 stripes 1981 caddyshack 1980
9
Michael J. Fox

Michael Andrew Fox, known as Michael J. Fox, is a Canadian-American actor, author, producer, and activist. Michael is best known for his roles as Marty McFly, from the Back to the Future trilogy and Alex P Keaton, from Family Ties.
Ok. This is the best actor of the 80s. He worked so hard to get to where he was! And he made it. Now, you probably don't know, but he was in America for a little, starving! He needed to get on Family Ties, and he did! He knew he had what it took! And he's hot not to mention
I absolutely LOVE Michael J Fox! From Family Ties to Teen Wolf to back to the Future, he is absolutely iconic. Michael is adorably cute and sexy in a really adorable way! What an absolutely talented actor... love him!
He should be at the top, he is a great actor and fits into many different roles well.
Back to the future, secret to my success, bright lights big city and cassualties of war are a few examples. Not to mention family ties or spin city.
Michael played in back to the future the best time travel movie of all time
10
Michael Biehn

Michael Connell Biehn is an American actor. He is primarily known for his military roles in science fiction films directed by James Cameron.
Hog Wild (1980), The Fan (1981), The Lords of Discipline (1983), The Terminator (1984), Deadly Intentions (1985), Aliens (1986), Rampage (1987), The Seventh Sign (1988), In a Shallow Grave (1988), The Abyss (1989).
Eddie Murphy should also come long before Biehn.
Charlie Sheen should come long before Biehn.
The Contenders
11
Robert De Niro

Robert Anthony De Niro Jr. is an American actor, producer, and director. De Niro was cast as the young Vito Corleone in the 1974 film The Godfather Part II, for which he won the Academy Award for Best Supporting Actor.
Raging Bull (1980), True Confessions (1981), The King of Comedy (1982), Once Upon a Time in America (1984), Falling in Love (1984), Brazil (1985), The Mission (1986), Angel Heart (1987), The Untouchables (1987), Midnight Run (1988), Jacknife (1989), We're No Angels (1989).
Once upon a time in America, Raging bull, The Untouchables, what more do you want?
raging bull. no more need be said
12
Matthew Broderick

Ferris Bueller's was AMAZING
13
River Phoenix

River Jude Phoenix, born River Jude Bottom (August 23, 1970 – October 31, 1993) was an American actor, musician, and activist. He was the older brother of Rain Phoenix, Joaquin Phoenix, Liberty Phoenix and Summer Phoenix.
He is very underrated but he should be remembered in today's society, by many. Not only were his natural acting abilities inspiring, but the way he cared about everything. He was very environmentally friendly, a strict and committed vegan, and even in the 80s/90s he was supportive of homosexuals. I love him so much and words can't describe how inspiring he is to me and many other people. RIP, sweet River Jude Phoenix.
The greatest young actor of all time, River brought so much soul and emotion to his performances. His role as Chris Chambers in Stand By Me is one of the most beautiful performances of any film. River was a beautiful person inside and out, and his death was such an enormous loss. He is truly and deeply missed.
His was honestly amazing, my two favourite films of all time are my own private Idaho and stand by me, he was so talented and beautiful inside and out , taken from us too soon, I love you river I hope to meet you one day, you are on of my biggest idols, you are still stunning people with your talent years after you left us
By far one of the most talented actors of his generation. Stand by me, Running on empty, The mosquito coast, Explorers... To name a few of his films. Stand by me is his best. Such a gifted actor and amazing person. I miss him.
14
Tom Hanks

Thomas Jeffrey "Tom" Hanks is an American actor and filmmaker. He is known for his roles in Splash, Big, Turner & Hooch, Philadelphia, Forrest Gump, Apollo 13, Saving Private Ryan, You've Got Mail, The Green Mile, the Toy Story Franchise, Cast Away, The Da Vinci Code, Captain Phillips, and Saving Mr. ...read more.
Money pit, big and punchline not to mention turner and hooch great actor my favorite!
15
Dustin Hoffman

Dustin Lee Hoffman is an American actor and director with a career in film, television, and theatre since 1960. He has been known for his versatile portrayals of antiheroes and vulnerable characters.
Tootsie (1982), Death of a Salesman (1985), Ishtar (1987), Rain Man (1988), Family Business (1989).
16
Michael Douglas

Michael Kirk Douglas (born September 25, 1944) is an American actor and producer. His career includes a diverse range of films in both independent and blockbuster genres, for which he has received a number of accolades both competitive and honorary.
It's My Turn (1980), The Star Chamber (1983), Romancing the Stone (1984), The Jewel of the Nile (1985), A Chorus Line (1985), Fatal Attraction (1987), Wall Street (1987), Black Rain (1989), The War of the Roses (1989).
17
Kurt Russell

Kurt Vogel Russell is an American actor. He began acting on television at the age of 12 in the western series The Travels of Jaimie McPheeters. In the late 1960s, he signed a ten-year contract with The Walt Disney Company where, according to Robert Osborne, he became the studio's top star of the 1970s. ...read more.
Used Cars (1980), Escape from New York (1981), The Thing (1982), Silkwood (1983), Swing Shift (1984), The Mean Season (1985), The Best of Times (1986), Big Trouble in Little China (1986), Overboard (1987), Tequila Sunrise (1988), Winter People (1989), Tango & Cash (1989).
used cars comedy
the thing horror
tango and cash action
silkwood drama
swing shift romance
big trouble in little china fantasy adventure
Kurt Russell has done it all
i know DARK BLUE was not made in the 80s but it was his best performance to date and oscar worthy
18
Matt Dillon

Yas! Matt deserves a spot on the best 80s actors!
He is a very awesome actor... Still today. I loved when he played Dally in
THE OUTSIDERS! :-)
He so cute and HOTT
19
Dan Aykroyd

Daniel Edward "Dan" Aykroyd is a Canadian-American actor, comedian, musician, businessman and filmmaker. He was an original member of the "Not Ready for Prime Time Players" on Saturday Night Live.
20
Edward James Olmos

21
Eddie Murphy

Edward Regan "Eddie" Murphy is an American comedian, actor, writer, singer, and producer. Murphy was a regular cast member on Saturday Night Live from 1980 to 1984.
22
Mark Hamill

Mark Richard Hamill is an American actor and voice actor. He is best known for his portrayal of Luke Skywalker in the original Star Wars trilogy – Star Wars, The Empire Strikes Back, and Return of the Jedi and his portrayal of the Joker in Batman: the Animated Series.
23
Emilio Estevez

Emilio Estevez was born on May 12, 1962, to Ramon Esteves, better known to the world as Martin Sheen, and to his wife, Janet Templeton. He is oldest 4 children, and among his 3 younger siblings is Carlos Esteves, better known the to the world as Charlie Sheen. ...read more.
His best performance was The Breakfast Club by far
Where's athony michael hall
24
Mel Gibson

Mel Colmcille Gerard Gibson AO is an American actor and filmmaker. He is best known for his action hero roles, namely his breakout role as Max Rockatansky in the first three films in the Mad Max post-apocalyptic action series, and as Martin Riggs in the Lethal Weapon buddy cop film series.
Gallipoli (1981), Mad Max 2 (1981), Attack Force Z (1982), The Year of Living Dangerously (1982), The Bounty (1984), The River (1984), Mrs. Soffel (1984), Mad Max Beyond Thunderdome (1985), Lethal Weapon (1987), Tequila Sunrise (1988), Lethal Weapon 2 (1989).
25
Rob Lowe

Robert Hepler "Rob" Lowe is an American actor. He garnered fame after appearing in such films as The Outsiders, Oxford Blues, About Last Night..., St.
He was really beautiful. And talented
He was so hot in 1983
Great actor.Love his performance as Sodapop Curtis.
Sodapop Curtis
PSearch List