Best Actors of the 90s
Alexandr
The Contenders: Page 2
21
Brendan Fraser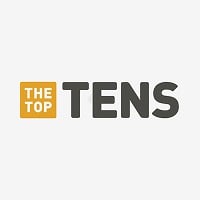 ...read more.
Guilty Until Proven Innocent (1991), Encino Man (1992), School Ties (1992), Twenty Bucks (1993), Younger and Younger (1993), With Honors (1994), Airheads (1994), The Scout (1994), The Passion of Darkly Noon (1995), Glory Daze (1995), Mrs. Winterbourne (1996), The Twilight of the Golds (1997), George of the Jungle (1997), Still Breathing (1997), Gods and Monsters (1998), Blast from the Past (1999), Dudley Do-Right (1999), The Mummy (1999). - Alexandr
At first he finished his college then became a television actor slowly slowly he gained popularity and came to Hollywood then he married Afton Smith and became successful when Afton saw that he was not earning much she gave him divorce then he was still good but suddenly his career failed and Hollywood had thrown him out now in 2017 Mummy they didn't give him the leading role instead they gave it to Tom Cruise. It has been years since had appeared at the big screen now he's offered "The Field" a Bollywood movie. Best of luck to him if he is reading this comment.☺
He must be back in Hollywood. He is a really talented actor. The reason his career had drown is because of his stupid Ex-wife Afton smith who is a gold digger. Just used him for money. She came into his life and went away just like a passing cloud. But his fans would pray for him to be back in Hollywood. Best of luck for his upcoming Bollywood movie "The fields" ☺
22
Mark Wahlberg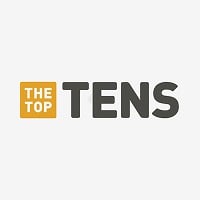 Mark Robert Michael Wahlberg is an American actor, producer, businessman, and former model and rapper.
What? No 23? You guys are crazy...
He is the most sexiest men alive! If Rhea Durham don't want him send him my way! Ill put him to good use! Ill make him think the badroom is my bith place!
23
Denzel Washington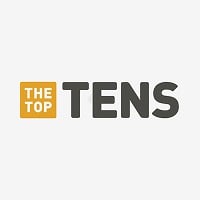 Denzel Hayes Washington, Jr. is an American actor and filmmaker. He has received three Golden Globe awards, a Tony Award, and two Academy Awards: Best Supporting Actor for the historical war drama film Glory and Best Actor for his role as a corrupt cop in the crime thriller Training Day.
Heart Condition (1990), Mo' Better Blues (1990), Mississippi Masala (1991), Ricochet (1991), Malcolm X (1992), Much Ado About Nothing (1993), The Pelican Brief (1993), Philadelphia (1993), Crimson Tide (1995), Virtuosity (1995), Devil in a Blue Dress (1995), Courage Under Fire (1996), The Preacher's Wife (1996), Fallen (1998), He Got Game (1998), The Siege (1998), The Bone Collector (1999), The Hurricane (1999). - Alexandr
V 1 Comment
24
Jeff Goldblum
Mister Frost (1990), Fathers & Sons (1992), Deep Cover (1992), Shooting Elizabeth (1992), Jurassic Park (1993), Hideaway (1995), Nine Months (1995), Powder (1995), The Great White Hype (1996), Independence Day (1996), Mad Dog Time (1996), The Lost World: Jurassic Park (1997), Holy Man (1998). - Alexandr
25
River Phoenix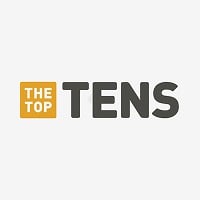 River Jude Phoenix, born River Jude Bottom (August 23, 1970 – October 31, 1993) was an American actor, musician, and activist. He was the older brother of Rain Phoenix, Joaquin Phoenix, Liberty Phoenix and Summer Phoenix.
26
Jack Nicholson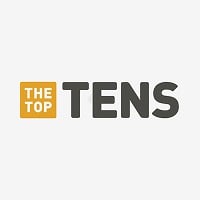 John Joseph Nicholson (born April 22, 1937) is an American actor and filmmaker, who has performed for over 60 years. Nicholson is known for playing a wide range of starring or supporting roles, including satirical comedy, romance and dark portrayals of antiheroes and psychopathic characters. In many ...read more.
The Two Jakes (1990), Man Trouble (1992), A Few Good Men (1992), Hoffa (1992), Wolf (1994), The Crossing Guard (1995), Blood and Wine (1996), The Evening Star (1996), Mars Attacks! (1996), As Good as It Gets (1997). - Alexandr
The best of the best
27
Will Smith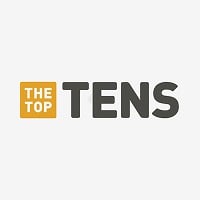 Willard Carroll "Will" Smith, Jr. is an American actor, comedian, producer, rapper, and songwriter. He is best known for his acting career overall. He has been in many popular movies, These include, but are not limited to, the Men in Black lineup, Pursuit of Happyness, and After Earth. He is often referred ...read more.
28
Daniel Day-Lewis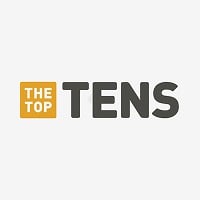 Sir Daniel Michael Blake Day-Lewis is an English actor. He holds both British and Irish citizenship. He has won 3 Academy Awards for Best Actor for My Left Foot, There Will be Blood, and Lincoln.
29
Jackie Chan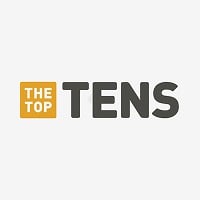 Jackie Chan, SBS, MBE, PMW, is a Hong Kong martial artist, actor, film director, producer, stuntman, and singer.
30
Joe Pesci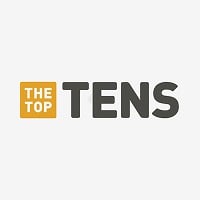 Joseph Frank "Joe" Pesci is an Italian-American actor, comedian and musician, known for playing tough, volatile characters, in a variety of genres.
31
Robin Williams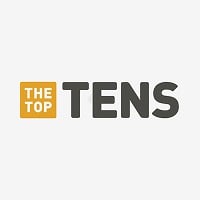 Robin McLaurin Williams was an American actor and comedian. Starting as a stand-up comedian in San Francisco and Los Angeles in the mid-1970s, he is credited with leading San Francisco's comedy renaissance. He died in 2014.
Aladdin, Good Will Hunting,Mrs Doubtfire,Awakenings,The Fisher King,Hook,What Dreams May Come, Bird cage,Toys,Patch Adams,Bicentennial Man,Jumanji, Hamlet and so much more! Not all are Oscar worthy but really the first 5 or so are reason enough to admit that this actor dominated the 90s.
32
Charlie Sheen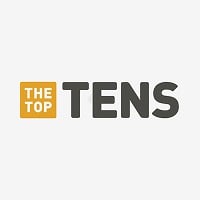 Navy Seals (1990), Courage Mountain (1990), Men at Work (1990), Cadence (1990), The Rookie (1990), Hot Shots! (1991), Beyond the Law (1992), Hot Shots! Part Deux (1993), Deadfall (1993), The Three Musketeers (1993), The Chase (1994), Major League II (1994), Terminal Velocity (1994), The Arrival (1996), Shadow Conspiracy (1997), Money Talks (1997), Bad Day on the Block (1997), Postmortem (1998), Free Money (1998), No Code of Conduct (1998), Five Aces (1999). - Alexandr
33
Antonio Banderas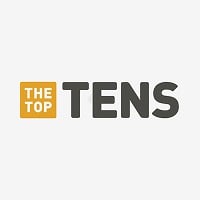 José Antonio Domínguez Bandera, known professionally as Antonio Banderas, is a Spanish actor, director, singer, and producer.
Against the Wind (1990), The Mambo Kings (1992), A Woman in the Rain (1992), Outrage (1993), The House of the Spirits (1993), Philadelphia (1993), Of Love and Shadows (1994), Interview with the Vampire: The Vampire Chronicles (1994), Miami Rhapsody (1995), Desperado (1995), Four Rooms (1995), Assassins (1995), Never Talk to Strangers (1995), Two Much (1995), Evita (1996), The Mask of Zorro (1998), The 13th Warrior (1999), The White River Kid (1999), Play It to the Bone (1999). - Alexandr
34
Al Pacino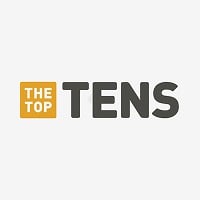 The Local Stigmatic (1990), Dick Tracy (1990), The Godfather: Part III (1990), Frankie and Johnny (1991), Glengarry Glen Ross (1992), Scent of a Woman (1992), Carlito's Way (1993), Two Bits (1995), Heat (1995), City Hall (1996), Donnie Brasco (1997), The Devil's Advocate (1997), The Insider (1999), Any Given Sunday (1999). - Alexandr
35
Val Kilmer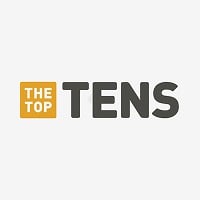 Val Edward Kilmer is an American actor. Originally a stage actor, Kilmer became popular in the mid-1980s after a string of appearances in comedy films, starting with Top Secret!
The Doors (1991), Thunderheart (1992), The Real McCoy (1993), True Romance (1993), Tombstone (1993), Wings of Courage (1995), Batman Forever (1995), Heat (1995), Dead Girl (1996), The Island of Dr. Moreau (1996), The Ghost and the Darkness (1996), The Saint (1997), At First Sight (1999), Joe the King (1999). - Alexandr
My favorite actor ever
36
Dustin Hoffman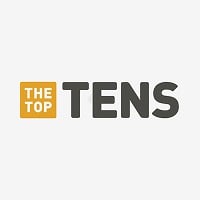 Dustin Lee Hoffman is an American actor and director with a career in film, television, and theatre since 1960. He has been known for his versatile portrayals of antiheroes and vulnerable characters.
Dick Tracy (1990), Billy Bathgate (1991), Hook (1991), Hero (1992), Outbreak (1995), American Buffalo (1996), Sleepers (1996), Mad City (1997), Wag the Dog (1997), Sphere (1998), The Messenger: The Story of Joan of Arc (1999). - Alexandr
37
Jean-Claude Van Damme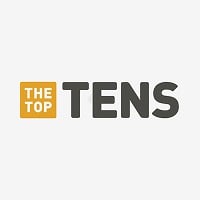 Jean-Claude Camille François Van Varenberg, professionally known as Jean-Claude Van Damme and abbreviated as JCVD, is a Belgian actor, martial artist, screenwriter, film producer, and director best known for his martial arts action films.
Lionheart (1990), Death Warrant (1990), Double Impact (1991), Universal Soldier (1992), Nowhere to Run (1993), Hard Target (1993), Timecop (1994), Street Fighter (1994), Sudden Death (1995), The Quest (1996), Maximum Risk (1996), Double Team (1997), Knock Off (1998), Legionnaire (1998), Universal Soldier: The Return (1999), Inferno (1999). - Alexandr
38
Morgan Freeman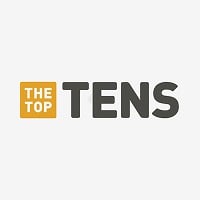 ...read more.
39
Kevin Costner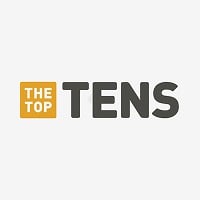 Revenge (1990), Dances with Wolves (1990), Robin Hood: Prince of Thieves (1991), JFK (1991), The Bodyguard (1992), A Perfect World (1993), Wyatt Earp (1994), The War (1994), Waterworld (1995), Tin Cup (1996), The Postman (1997), Message in a Bottle (1999), For Love of the Game (1999). - Alexandr
Another one of the best
40
Harrison Ford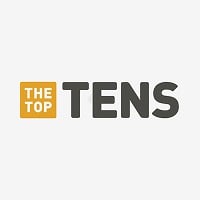 Harrison Ford is an American actor and film producer. He gained worldwide fame for his starring roles as Han Solo in the original Star Wars epic space opera trilogy and the title character of the Indiana Jones film series.
Presumed Innocent (1990), Regarding Henry (1991), Patriot Games (1992), The Fugitive (1993), Clear and Present Danger (1994), Sabrina (1995), The Devil's Own (1997), Air Force One (1997), Six Days Seven Nights (1998), Random Hearts (1999). - Alexandr
PSearch List
Recommended Lists
Related Lists

Greatest Actors Born in the 90s

Best Movies of the '90s With Tons of Famous Actors

Best '90s Actors Who Didn't Win the Oscar

Best Actors Who Won the Oscar In the '90s
List Stats
1,000 votes
151 listings
8 years, 148 days old

Top Remixes (7)

1. Leonardo DiCaprio
2. Brad Pitt
3. Keanu Reeves
doggyface

1. Tom Hanks
2. Leonardo DiCaprio
3. Brad Pitt
Ajkloth

1. Tom Hanks
2. Brad Pitt
3. Joe Pesci
AGreatGreatMan
View All 7
Posts
Error Reporting
See a factual error in these listings? Report it
here
.