Top Ten Best Actors on TV
Alexandr
The Top Ten
1
Jensen Ackles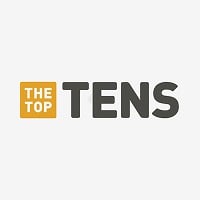 Jensen Ross Ackles is an American actor and director. He is known for his roles in television as Eric Brady in Days of Our Lives, which earned him several Daytime Emmy Award nominations, as well as Alec/X5-494 in Dark Angel and Jason Teague in Smallville.
Jensen Ackles is an incredibly talented, outstanding actor! He conveys drama as brilliant as comedy or romance, and he doesn't even need dialogue to share his character's emotions with the audience; it's all in his eyes and facial expressions. Jensen pours his heart and soul into his characters, raising them from their fictional existence and bringing them to life with a breathtaking intensity. He gives them depth and nuances, authenticity and dignity and introduces them to the viewer as persons you can easily relate to, laugh, cry and feel with; to an extent where you completely forget they're not real. This effect is especially obvious with Dean Winchester on Supernatural; Jensen's outstanding portrayal of this complex character over the last almost 9 years is deserving of every television award out in the industry. Aside from his impeccable acting skills, Jensen Ackles is an adorable, charming, humble and down-to-earth guy who cares so much not only for his family and friends but ...more - angiewinchester
Jensen Ackles is an amazing talent. He has grown so much through the years and currently just blows away his role, using his entire body to portray the character and make every situation - and there are some, let's say credulity straining ones - believable. He has strong presence, a wonderful ability to emote, and he makes every shot he is in better and more layered. To think once upon a time he was another pretty face - not that he lost his looks. He's grown into a very handsome man. Maybe it was the attention to detail he learned directing that helped him become a better actor. It's hard to watch so many movies with so-so actors when you know, Jensen Ackles would have been perfect for the part.
Powerful and driven, Jensen Ackles makes every role come to life, any character believable, and strange plot twist plausible. He makes Dean Winchester as fresh a character in Season 8 as he was in Supernatural Season 1. Dean is a better character because of Jensen Ackles' ability - no matter how cheesy his lines or how trite Dean's story, Ackles doesn't play him as a stereotype. With incredible skill at taking little in lines and making the audience feel his character's emotions, Ackles steals every scene unintentionally. It helps that he has matured from a pretty boy to a drop-dead gorgeous man.
He does a fantastic job as Dean Winchester. - PeeledBanana
V 50 Comments
2
Matt LeBlanc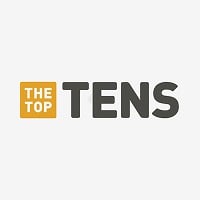 Matthew Steven LeBlanc (born July 25, 1967) is an American actor, television host, and producer. He attracted international recognition and acclaim for his portrayal of Joey Tribbiani on the popular NBC sitcom Friends, which ran from 1994 to 2004; He currently stars as Adam Burns on the TV show Man ...read more.
Matt leblanc is not that great of an actor. He's not funny either. I voted for jensen cause he's the better actor by far!
Matt LeBlanc is very overrated.
Makes me laugh every time
Jensen Ackles is very overrated
3
Misha Collins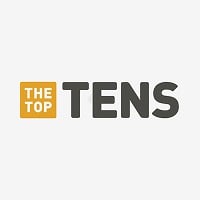 Dmitri "Misha" Collins is an American actor, best known for his role as the angel Castiel on the CW television series Supernatural.
Incredibly underrated person. His talent for acting is so raw and flawless. Character development is so evident through his work, and the multiple personalities he has portrayed on Supernatural are so different from one another despite carrying the same face and clothes. Although loved and looked up to by many, he has managed to remain incredibly grounded and never forgotten his own past. He gives back in all and any ways he can and strongly encourages others to do the same. Truly someone worth carrying the title of Role Model
He really commits to his role as Castiel even altering his voice to fit the character better. You would never guess he's such a sweet and quirky guy in real life because he plays such a straight faced character on the show. I can't see anyone else playing the part half as well as he does. - NerdBunny
Just came here to tell everyone how underrated Misha is. It isn't easy playing someone that conveys most of their emotions through stares.
Incredible actor.
V 8 Comments
4
Jared Padalecki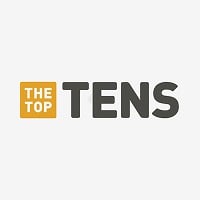 Jared Tristan Padalecki is an American actor. He grew up in Texas and rose to fame in the early 2000s after appearing on the television series Gilmore Girls as well as such films as New York Minute and House of Wax.
The way Jared connects with the characters he plays is phenomenal- particularly the character of Sam Winchester (and all the versions of him). He uses the struggles and pain this character goes through and ties it together with his fans', along with his, own struggles and pain and creates a community where everyone can learn to cope and always keep fighting. Jared Padalecki is a good actor, and most importantly he is a good man.
Jared is a sweet man whose battles with depression have empowered many a Supernatural fan. This man is definitely what you'd call a friendly giant.
Jared is amazing, remember always keep fighting
Jared's talents know no bounds, he's a bright light with so much potential. His shirtless, adonis-like body is far too distracting. He's a perfect all rounder.
-dp
V 10 Comments
5
David Duchovny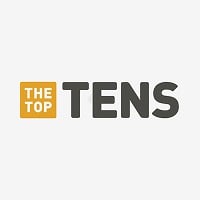 David Duchovny is the most talented actor in the world.

David has created the most wonderful and iconic characters in the world:Hank Moody and Fox Mulder.
He is effortless & yet the best simply my icon
Yes x flies is my favorite
6
Hugh Laurie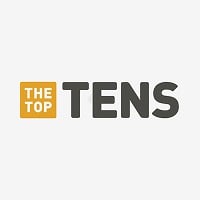 James Hugh Calum Laurie, is an English actor, writer, director, musician, singer, comedian, and author.
The man can act, he plays his character perfectly and not to mention a flawless American accent.
Hugh is the best of the small screen who is equally great doing comedy and drama in just one Episode.

Just need to Check the episode Euphoria to see what I mean - Szonana
7
Roy Dupuis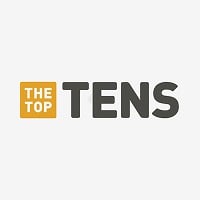 Roy Dupuis is an actor from Quebec, Canada, known for his lead role as Michael in 'La Femme Nikita' T.V. series, partnering with Peta Wilson (as Nikita).
Roy Dupuis is amazing actor. He can play different roles. I hope that he will create a lot of characters again and again.
8 David Eigenberg
9
Charlie Sheen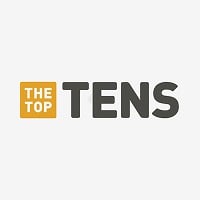 An outstanding actor. Besides he's wild side.. He can act in an amazing way with any personality or character.
He is the best..
Charlie is so funny in every simple way. and also has great timing.. wish he'd continue on the show...
10
Bryan Cranston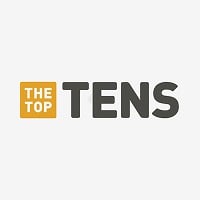 Bryan Lee Cranston is an American actor, voice actor, screenwriter, director, ordained Pastor and producer.
Most likely one of the best actor in T.V. history love him in malcom in the middle and breaking bad he should be definitely higher on the list if not number one!
Seriously, no vote for Cranston... Have you seen Breaking Bad? #1, Aaron Paul should make the list as well
The very best actor in television land, hands down. Everyone else is vying for second place...
Walter White and the dad from Malcolm in the Middle. Guy has talent. - 445956
V 4 Comments
The Contenders
11
Benedict Cumberbatch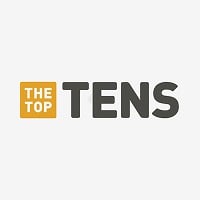 Benedict Timothy Carlton Cumberbatch is an English actor and film producer who has performed in film, television, theatre and radio.
The way he acts as Sherlock is spot on! He plays him so perfectly that I sometimes forget he's a different person from his character. He's just so amazingly skilled, committed, and has a wide acting range. - NerdBunny
Benedict Cumberbatch (besides being gorgeous and talented) is a goofball at heart, or at least off-screen. His portrayal of characters such as Sherlock Holmes and Khan in Star Trek blow me away.
12
Kiefer Sutherland
I had to click someone... Leblanc is not even in my top 100, nor are most of these people. THE BEST T.V. aCTOR IS NONE OTHER THAN MAURICE BENARD... Whether you like his show or not! : )
13
David Tennant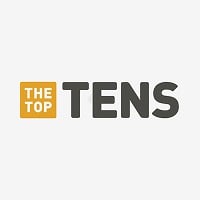 David Tennant is a Scottish actor known for his roles as the Tenth Doctor in the British television series Doctor Who, Alec Hardy in Broadchurch, Giacomo Casanova in the TV serial Casanova, Kilgrave in Jessica Jones, and Barty Crouch, Jr. in the Harry Potter movie series.
Cute guy, amazing actor, and don't even get me started on the hair.
14
Mark A. Sheppard
Mark Sheppard is one of the greatest actors around. Not only has he been in popular shows, he's been in the greatest of our times. His style, personality and how passionately he works make him the best around. He is so underrated and that needs to change.
He works as much as he does for a reason! The man is talented!
15 Ruth Connell
16
Natalie Dormer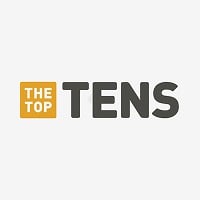 Natalie Dormer is an English actress. Born and brought up in Berkshire, she was educated at Chiltern Edge Secondary School and Reading Blue Coat School, and trained at the Webber Douglas Academy of Dramatic Art in London.
17 Casper Van Dien
18
Peter Capaldi
The mouthy spinster Malcom Tucker in The Thiock of It, Capaldi was recently announced as the new Doctor Who
He was phoenominal! Especially in Heaven Sent; really deserved a Bafta/Emmy.
19 Patrick Dempsey
20
Martin Freeman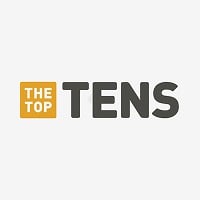 PSearch List
Recommended Lists
Related Lists

Top Ten Greatest Actors

Top Ten Actors In India
Top Telugu Actors of All Time

Top Ten Actors In South India
List Stats
1,000 votes
97 listings
9 years, 125 days old

Top Remixes (6)

1. Hugh Laurie
2. Keifer Sutherland
3. Natalie Dormer
Szonana

1. Jensen Ackles
2. Matt LeBlanc
3. David Duchovny
kormo

1. Jensen Ackles
2. Misha Collins
3. Jared Padalecki
Juliew672
View All 6
Posts
Error Reporting
See a factual error in these listings? Report it
here
.