Top 10 Best Actresses In the Philippines
guillen
The Top Ten
1
Angel Locsin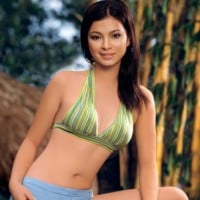 Angel Locsin is a Filipina television and film actress, commercial model, film producer and fashion designer.
She acts from the heart and eyes can tell how good actress she is. She is the only Philippines actress that can perform any kinds of roles. They said that she is the Angelina Jolie, Sandra Bullock, Nicole Kidman, Hally Berry of Philippine movies at the same time the female version of Chinese superstar Jacky Chan.
The action drama queen of Philippine movies and television. She is the dream leading lady of every male celebrities in the land. The only Philippine actress nominated in EMMY awards and had won several best actress awards by different awards giving bodies
what ever the role is.. angel locsin can handle.. and whoever her leading man is... still her movie will success

She performs very well in acting. In fact, she received 4 acting awards this year (june 2013), one of which was LUNA which is the most prestigious award giving body in the PHIL., and was hailed film actress of the year for 2 consecutive years from 2 of the most prestigious award giving bodies in the Phil. And was nominated in EMMY awards which by the way no actress or actor of her generation ever achieved. She's very beautiful inside and out.
508 Comments
2
Marian Rivera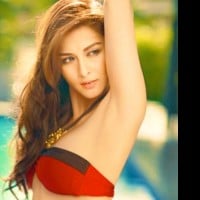 Marian Rivera Gracia-Dantes, known professionally as Marian Rivera, is a Spanish Filipino commercial model and actress, best known for her roles in Marimar, Dyesebel, Amaya, and Temptation of Wife.
She's the only Primetime Queen in the Philippines and she' well-loved by her millions of fans from all-over the world.. Altho' she's very much misinterpreted by others especially those who doesn't like her and haters, she's still fun to be with and warm to her friends and fans. She is so compassionate to those who are not so well in health and often visits in hospitals or any place where the patients are and give moral support or items, food and medicines for help. She's Marian Rivera, our beautiful inside and out Primetime Queen, the #9 most prettiest face in the world, once an FHM #1 sexiest, very excellent actress(many wonder why she hasn't got any prominent award in acting)a very good dancer, music and dance hits, blockbuster movies, T.V. comedy hits(proven and tested a comedien), hits T.V. series and many many others to mention. She's Marian Rivera of the Philippines... Thanks a lot
She deserve in top 1 because she is the primetime queen in all season...
Marian Rivera is the Primetime Queen! Of course she deserves to be considered as one of the best actresses in the Philippines. She has proven herself time after time, as evident by her top rating teleseryes; soap operas. She is truly a great actress.
She's so beautiful, just so beautiful.
552 Comments
3
Nora Aunor
Nora Aunor is the number one living actress of Asia. She has proven it not only once, twice, thrice, many, many times in both local and international competitions. She is 3 years senior than me that is why I know where she came from to be become the only Filipino actress that beat foreign films during her prime times. Distributors of foreign films were afraid to open their films simultaneous with Nora. They normally started their films showings 2 or 3 days behind Nora's new film. For 2 decades she was the flag bearer of Filipino movie world. Her contemporaries were far behind at second or third place. Theaters have to use long, long ropes to guide movie goers. It was always like a procession was passing by. During mall or provincial tours, people could not be satisfied if they could not make a glimpse of the one and only superstar. At 60, she is still like a century-wine that even tastes better and better and better. Long live Nora Aunor and always the model of deprived Filipinos who ...more
Nora Aunor is the number one living actress of Asia. She has proven it not only once, twice, thrice, many, many times in both local and international competitions. She is 3 years senior than me that is why I know where she came from to be become the only Filipino actress that beat foreign films during her prime times. Distributors of foreign films were afraid to open their films simultaneous with Nora. They normally started their films showings 2 or 3 days behind Nora's new film. For 2 decades she was the flag bearer of Filipino movie world. Her contemporaries were far behind at second or third place. Theaters have to use long, long ropes to guide movie goers. It was always like a procession was passing by. During mall or provincial tours, people could not be satisfied if they could not make a glimpse of the one and only superstar. At 60, she is still like a century-wine that even tastes better and better and better. Long live Nora Aunor and always the model of deprived Filipinos who ...more
I voted Nora Aunor for 10 best actresses, She must be the number one, In her long ranged in Film industry, she was awarded because of her good performance. Until now she is reaping more appreciation from the local and International Film Festival, Besides for being Superstar she is really the phenomenal. So, if were you, you better switch
Superstar Nora Aunor is the Philippines greatest performer of all time being the most awarded actor/actress whether local and international in the history of Philippine Entertainment Industry covering all kinds of medium... The movies, T.V., music and stage plays! As of this time no one else can beat her Artistic records!
587 Comments
4
Kathryn Bernardo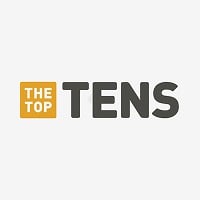 Because she has a wonderful heart and make scholarships for the person who has nothing..
Kathryn Bernard has been doing a good thing ever since. Even their films of her real life boyfriend Daniel Padilla hit the highest grossing Filipino film of all time. She's beautiful, everyone can see it. Her tantalizing eyes that makes you stare. Her fierce aura makes you amaze in her beauty. It feels like heaven seeing her. Many people idolized her real personalities and accepted her what ever she is.
Kathryn Bernardo is the epitome of true beauty and passion. She is not just your typical actress. She shows her wit and grit to every interviews and she puts in so much effort and determination in perfecting her craft as an actress to give the audience what they deserve. She may be neglected by others but she still stand strong. A perfect role model to all her fans.
She is avery talented actress
251 Comments
5
Judy Ann Santos
She's the only actress can perform different roles either in movie or in teleserye.And she is the desire of the most celebrities in our planet earth. Anybody can do a movie or teleserye with her their career brighter.All her movies and teleseryes succeed.Judy Ann Santos is one of the best Actresses of all generations.She's the Endoser Queen, Multi Awarded Best Actress in movie and in Philippine T.V., Best T.V. personalities, Anak T.V. awardee, Box Office Queen, One of the ASIA'S ICON, Queen of all Queens, and the Philippine Soap Opera Queen. The one and only YOUNG SUPER STAR OF ALL GENERATIONS- Ms. Judy Ann Santos- Agocillo.
She is the youngest icon of philippine movie industry, she is the best actress among his generation
Of course! She's unbeatable...she could be level with those veterans stars. Whoever will be pair with her for sure his career would be as shine as the stars. & I think ABS CBN did a wrong choice of taking away her teleserye because almost the new generations could only be famous in just a very short moment of their career. Unlike Judy Ann even she took a rest after some time but still she's still shining, the love & admiration of all people never been change.
Despite of popularity Judy Ann stays humble. She has a good reputation and no scandal issues. One of the most trusted product endorsers and a loving mother and wife. She can portray any roles and you'll get carried away with her acting skills.
102 Comments
6
Maricel Soriano
The most versatile actress in Philippine Cinema! No one can't argue with that. She can do both drama and comedy in the most significant way! She's always included in surveys for Top 10 All-Time Best Actress.
She must belong in the TOP 10 BEST ACTRESS IN THE Philippines because she can do all genres in show business. She also proved that she deserves all her achieved awards in acting
No reasons were needed. Her awards proven that she is truly a best actress.
3rd most awarded actress in Philippine cinema. A certified movie icon as recognized officially by FAMAS and Eddy Award. She has starred in more than 100 movies spanning more than 3 decades of artistic excellence unparallelled by any other actress in the country.
126 Comments
7
Anne Curtis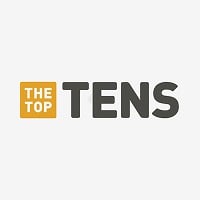 Anne Ojales Curtis-Smith, also known as Anne Curtis-Smith or simply Anne Curtis, is a Filipina-Australian actress, television host, recording artist, and VJ in the Philippines.
Box office queen, concert sweetheart, twitter queen, T.V.-endorser queen, billboard queen, platinum recording artist, national sweetheart, T.V. host, primetime goddess, award winning actress and host, international actress, angelina jolie in the country
She's truly the top endorser of the Philippines...
She is a very good artist
Simple words to describe why she deserve to be the Best Actress in the Philippines. As of now, "ANNE CURTIS is the Philippines SUPERSTAR based from E! News Asia where she will have a special documentary and the FIRST and ONLY filipina actress to be featured. She is also the "FIRST filipina actress to endorsed a well-known & expensive shampoo product that also endorses the likes of J.Lo, Beyonce, Penelope Cruz, etc., which is L'Oreal". She is also the "FIRST filipina actress to reach 1 million followers on twitter and now it reached 5 MILLION FOLLOWERS and still counting". She is also the "FIRST filipina actress who is a non-singer but end to be successful one by having a Blockbuster Concert locally and internationally. She also have won several times as BEST ACTRESS for her movie No Other Woman. With so many first to mention. ANNE CURTIS deserves to be the "NO. 1 BEST ACTRESS IN THE PHILIPPINES" because aside from what I just said she also have the heart of an angel who cares for the ...more
94 Comments
8
Kim Chiu
She has the talent She's not a pretty face, she's beautiful inside and out. She deserves every blessings.
Kim Chiu is very beautiful not only outside but also inside. She have a lots of talent to show. She gives all her best that's why she deserves to be entitled as the best actress in the Philippines.
For me she is the talented actress in Philippines
Kim is the best actress for me because
She nails comedy movies
Romcoms
And drama movies and telesyres.
Only the best can act in those three categories plus she has won so many best actress awards.
The directors are not giving her a chance to prove herself in matured roles
123 Comments
9
Maja Salvador
My husband and I like maja, versatile actress
ate maja is beautiful, nice, honest, sweet! totally proud of being one of her fans...
I LOVE MAJA because SHE IS A GOOD ACTRESS
Maja Salvador is one of the best actress on her generations. She is very versatile on whatever characters she portrayed. She is beautiful inside and out. I have seen her so many times and she never changed from the 16 yrs. girl looking for his dad Up to now. she remains humble and grounded. She Loves her fan and very Polite to every actors and actress she worked with. FOR ME SHE IS THE BEST ACTRESS...
212 Comments
10
Vilma Santos
Vilma Santos, the greatest actress of all time and the longest Box Office Queen of Philippines Movies!
For the very simple reason that she is still on the limelight until now. She in indeed an icon in Philippine cinema proving worth in all aspects. She can be as great as what they say the universal actress Nora Aunor. Ms. Santos for me is one of the greatest for she combine acting & public service. She has a good reputation as a public servant...and this roles lead to perfection as a real actress in the world. Shes simply the best for me.
The top two spots should be a toss between Vilma Santos and Nora Aunor. They're the Philippine Cinema's best actresses. They're also the most awarded actresses in the Philippines--and they have the trophies to show for it. No other actress in the country can match or even come close to what these two actresses have accomplished in their career. They're the last two real queens of local cinema.
The unsinkable, unparalleled, uncomparable and an unmatched female celebrity who outshines everyone not only in showbiz but also in politics... Her charismatic presence, ageless beauty inside and out, bankability, pure and clean heart are some of the words that best described The Star For All Seasons...
Ms Vilma Santos!
22 Comments
The Contenders
11
Bea Alonzo
Honestly, among of them all Bea is number 1 in terms of acting. You really can feel her emotions as if shes really the person in the character. That's all I can say. Hands down to Bea
Why she? top caliber in acting performance that's the best keyword to define her acting, unlike others they define their character in different adaptations
No doubt, no explanations, she absolutely deserves to be on top above all!
Yes! She's really the Best! Lalong lalo na sa THE UNBREAKABLE NILA NI Angelica Panganiban...
75 Comments
12
Toni Gonzaga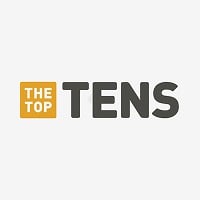 Celestine Cruz Gonzaga-Soriano, better known as Toni Gonzaga, is a Filipino singer, television host, actress and comedian.
Toni Gonzaga is the Ultimate Star. Nag-iisa lang talaga. Very talented!
Toni g was so beautiful inside and out and I know that she will continually explore her talent... Just be yourself and continue to fly your wings
Toni G. Is outstanding actress because she can do everything she can Act, dance, sing and she can do to be a Greatest Host around the worls - guillen
Shes the most talented in the Philippines
19 Comments
13
Kristine Hermosa
Kristine is a great actress and she's beautiful inside and out... - eddielyn.yamson.3
The most beautiful face in phil movies
She should be rank number behind probably Marian Rivera only. she is very good with her roles and interpret them perfectly. I really like her in (THE PROMISE, LOVE IS TIMELESS AND DESTINE HEART ETC. )
She is the most beautiful young women ever am not from Philippines but I wonder why you people from there haven't notice that she have give birth two two children and still pretty compared to all of those nominees
14 Comments
14
Erich Gonzales
For me Erich Gonzales because she's an amazing actress and she is very talented... And for me she's the only one who actually have the true pinky beauty she deserves to win because she had improve a lot since the beginning... And for me she has done a lot of things to expressed me and others she also deserve to win because she is a very nice person and she's very beautiful ( the only Pinay barbie doll)
Best versatile actress in the phil. Both movie or television. She is so pretty also and good person.
For me Erich is the one of the Best Actress of the Philippines - guillen
Versatile and her facial expressions are en pointe. You will be taken away by the emotions that she portrays and feel the moment as if you are practically in her shoes.
26 Comments
15
Julia Montes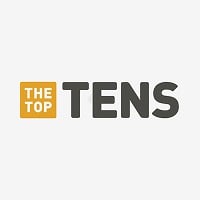 Mara Hautea Schnittka, known professionally as Julia Montes, is a Filipino-German actress and commercial model.
I love you dear keep it up
She is the best I love her so much and her films
Julia montes the best
Attractive, gorgeous, caring loving, good actress, not O.a at all
56 Comments
16
Sharon Cuneta
No other actress can surpass the success that this Philippine icon has achieved. She was the most bankable and most popular cinema actress in the 80's and 90's. This was proven by she earning BOX OFFICE QUEEN OF PHILIPPINE CINEMA FOR ALMOST TWO DECADES. A Best actress, popular T.V. icon and greatest singer of all time, Sharon has confirmed that she is indeed the one and only Megastar of the Philippines
Sharon is the most awarded to all categories...
Talented and great in acting, I remember her movie that made me cry and as it was real, because of her super actng.
No questions asked. Check Google now and you will know why she deserves the top spot.
7 Comments
17
Dawn Zulueta
Extremely beautiful, well rounded and never age. all the good things about her, such a refreshing site
She is the most beautiful and sexy.
She is talented can sing and act very well.
The only actress who had won best actress and best supporting actress in one awards night
She sings very well
3 Comments
18 Angeli Bayani
19
Hilda Koronel
Definitely one of the finest actresses ever especially in drama. Her memorable performances in Insiang, Maynila sa mga Kuko ng Liwanag and Gaano Kadalas and Minsan? And Crying Ladies.
20
Gladys Reyes
Love her acting skill.she is the number 1 villain in a new generation
My idol gladys flawless
I love gladys reyes
Shes very good and villain roles.. Great in mara clara and other teleserye.. Aries
2 Comments
21 Mercedes Cabral
22
Angelica Panganiban
Beautiful
She is so beautiful and sexy! She is my no. 1 idol! Very talented because she can do anything! Comedy, horror, romance, drama and etc.
She is the best actress because she can do anything comedy, horror, romance, drama and etc. and she has a talented girl.

She's is just gorgeous and great actress!
A lot of people here in Australia love to see her movies and we love seeing her with Carlo Aquino.
8 Comments
23
Snooky Serna
During the 80's.. Snooky shines the brightest.. The first to become the most popular star of her generation..
One of the Best Actresses in the League of Sharon, Maricel, Lorna, Vilma and Nora
She is the only actress who can be rich and poor in the movie. She is also best in villain role
Her acting skills are improving and improving every time she does a role
39 Comments
24
Carla Abellana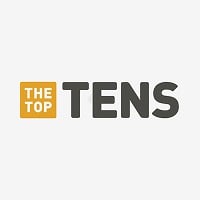 She is very good actress and best in drama.I really really love her.thank you...!
She's a natural actress, her eyes speaks, so sincere and honest!
She doesn't need to shout or looks OA..she really a good actress how she deliver herself on and off cam...her eyes speaks...shes wit and beautiful...she deserve to be a primetime queen
She know how to act in her own way.. one of the very good actress of the Philippine television.. A very good in drama acting even in comedy... Your so beautiful in any angle.. I like the way she act...
9 Comments
25
Jolina Magdangal
She is one of the few stars who maintained good values in and out of showbiz. Others may have great achivements but their value as star will fade away soon. She is the orig Multimedia Superstar. They said other is Ultimate but where is the value? I look up for those who has a great impact to all generation not just once but for all time generation. Jolina has no best actress yet, but for millions outhere, she is one of the best actesses, though because of the new aspiring actresses, she gives way for them to shine but the real talent will remain at the end.. And she is the real ultimate survivor, the multimedia star icon and great person for her family. To identify an actress as best, look beyond of her... Not just what she is doing now
One the versatile actress... She can do anything
26
Lorna Tolentino
She is the best. I love her
Grandslam Best Actress & Pictorial Queen! The one and only Lorna Tolentino
Lt is still the original grand slam best actress
I love Lorna Tolentino... She is the BEST!
8 Comments
27
Karylle
:))) for me.. She's the best actress,
She's beautiful, sexy, and hot. Really, she's our one and only 'Kurba'! Besides, she really look good together with Vice
28 Alessandra de Rossi
29
Janice de Belen
She has won best actress and supporting actress in awards giving bodies in movies and television.
The Original Teleserye Queen
I have been a fan of here since Flor Deluna. I have been following her
Ever since.
One thing you missed about Janice is... She' so Intelligent... She has the brain...
30
Sarah Geronimo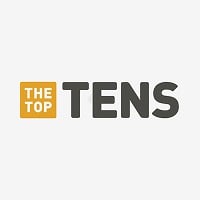 Sarah Asher Tua Geronimo aka Sarah Geronimo or Sarah G. is a world class and multi-talented Filipino singer, actress, dancer, record producer, model, host, coach/judge, commercial/product endorser and tv personality . She can also draw and plays the piano. Sarah is popularly known as the one and only ...read more.
She's good in acting, singing and dancing
Shes very talented she can dance, act, and international singer
She's so simple but so pretty
Sarah has an innate talent in acting.The way she acts came from her deepest heart.So natural and nice to see.It reflects her real emotion.
16 Comments
31
Eula Valdez
Because Eula is the most sexiest here in the Philippines
"Because she has a heart of gold"
"She has a heart of gold"
32
Ryzza Mae Dizon
She not pretty but she has talent
I love ryzza shes very cute lil girl and confident in any show
She so cute and talented child... We love you Ryzza Mae...
Regards from Norway..
Is fhere any child that can do what ryzza mae did
4 Comments
33
Cristine Reyes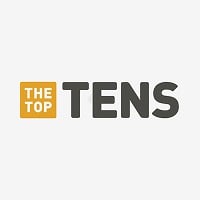 Ara Marie Cristine Reyes is a Filipina actress. She became a contestant of GMA's reality TV program, StarStruck.
She has the talent and the charm! I wish her more success in her career.
She is very talented girl
34
Bea Binene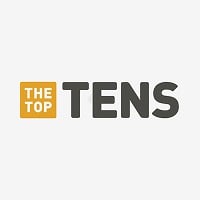 Bea Binene the tween Princess. Tween Dream Girl.
Bea benene idol na idol ko yan
She give her best to show her acting in the television, she is a beautiful, she is intelligent, she is respectful actress and also she is so very friendly with her fans and to her co-actor/actress
Bea For Me Because Shes The Best :* I LOVE YOU BEA
29 Comments
35
Julie Anne San Jose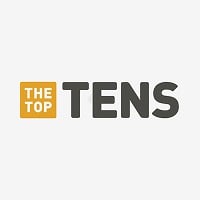 Julie Anne Peñaflorida San Jose is a Filipino singer, actress, model, composer, and television personality.
She is good singer
She is a good actress and specially in singing too.
Bound by her passion for music, her determination in acting, her dedication for her studies, and basically, ruled by her curiosity to explore new things
She is a good singer she has lot of award in singing a multi awarded singer and compositor of her generation she proved it to us lots of album with a very good songs. She already good in acting.. Very humble person...
3 Comments
36
Gina Pareno
She is more than VILMA & NORA because she acts very stunning, soulful and very natural. Unlike other big stars GINA is not forcing herself to act very hard to say that she is a good actress but she delivers a story very natural. She acts not too powerful but she acts on what her role needed. You can tell that she is good in acting not only by her eyes but also in how she deliver her dialogue. Her voice change every time she deliver every emotions. What I like in Gina is she is not competing to other big stars but if she cries on the screen try not to say WOW!
She is the Jewel of Philippine cinema and portrayed roles that are tailored for genuine performances like hers. Like NORA AUNOR & VILMA SANTOS, she represents the real meaning of quality and versatility when it comes to acting. Bravo to all three!
Maggie Smith of the Philippine cinema. Such a poignant balance between comedy and drama. Such remarkable talent. From Lola Gets of Tayong Dalawa to Belita of Kasal Kasali Kasalo and her role in Kubrador, she is the definition of versatility
37
Jessy Mendiola
I like jessy mendiola a lot because she is beautiful, sexy and a very outstanding actress I ever known two thumbs up for you girl!
38
Shaina Magdayao
She's young talented girl
She is such a talented lady
Shaina is an ultimate and versatile performer -- a very good actress, a very good dancer and singer. Happy birthday Shai! - from California fans
She is very beautiful in kung ako'iiwan mo she brings the good performance in abscbn
3 Comments
39
Claudine Barretto
She should be on top 1!
The Youngest Icon of Philippine Showbiz. Once hailed as the Teleserye Queen and dubbed as The Optimum Star of Philippine showbiz. The only actress who can portray different roles.
She is so beautiful.And she is good in acting.I really love her.Thank you...
She's simply the best. She acts with power and she can nail every character or role given to her.
39 Comments
40
Barbie Forteza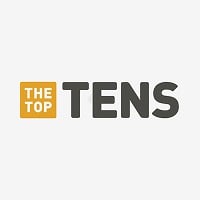 Barbie Forteza,, is a Filipina commercial model and actress, known for her roles such as young Jodi in GMA Network's remake of the 2003 South Korean television drama series Stairway to Heaven and Cyndi Gomez in First Time.
Barbie Forteza is the best actress right now in this new generation, she's very good in acting and I love watching her. I will vote her as a best actress and she will go far in her carreer that's how good she is. I would say Barbie Forteza is a bankable maker and you're shinning because you're the best, your like James Lebron here in USA. Very popular and number 1 in everything. I hope you have a new movies coming up soon. What a amazing young actress!
Congrats for winning best supporting actress Barbie.. You are a multi talented young actress. A very good in acting especially in dramas.. You will be our marian rivera soon... Good job keep it up...
Very good in any role shes flexible in acting.. I love the way she deliver her line.. I was amaze the way she acts.. Congrats you will be the next marian rivera..
Pretty and multi awarded young actress, next marian rivera
6 Comments
41
Kc Concepcion
Very down to earth person..
For me kc is the best.she has many talent.she's beauty inside n out. She's very confident with herself.
Kc concepcion beauty and brain
She's the type of actress that can really make you cry with what she's doing in the movie. You'll be affected with her roles, whether it may be bida-kontrabida or bida, she gives all her efforts and I can say she really is the best.
42
Glaiza De Castro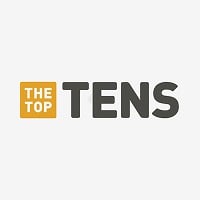 Kind hearted, beautiful, family oriented, has high standards, knows her limits. She should be at least one of the top 10 or 20
She is the Best Actress of the Year!
She should be top 10! 1
43
Jane Oineza
I agree.
I consider her as the best and most versatile actress of her generation. She has that leading lady appeal and has gained international recognition at such a young age.
MOST Promising Teen Actress 😍
44
Louise delos Reyes
Very good in acting whatever role it is he can act graciously and deliver it well... Congrats..
From Alakdana to One True Love and galing nya! I think she's the next rising star of GMA 7!
SHE IS GOOD ACTRESS
45
Iza Calzado
Grand pretty looking
46 Amy Austria
47
Maine Mendoza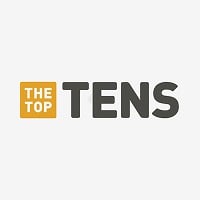 Nicomaine Dei Capili Mendoza is a Filipino actress, comedienne, television and Internet personality, writer, product endorser, and singer-songwriter.
She's VERY talented, pretty in & out and a smart person!
She is smart and talented she will make the people happy every day...so I like her to be the one o the top 10 most best actress in the Philippines...
Well she's plain, pretty an simple that you will like in her
She is new but she will be a good actress.
10 Comments
48
Jennylyn Mercado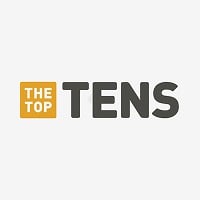 Magnificent actress, jennylyn can deliver and portray any role, I will call you magnificent star...is born...
She's the best actress in the Philippines. Jennylyn Mercado won many awards. Jennylyn is the best actress in the Philippines
Natural the way she portray a role
She deserve to be in the list of hall of fame jen is very good "-=
5 Comments
49
Julia Barretto
Dapat ika 6 c julia barretto mas maorag pa ngani sya kaysa kathryn bernardo ibahon man mag acting c kathryn bernardo dae ko type
50
Camille Prats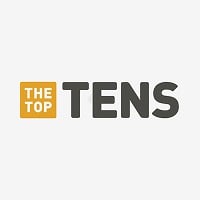 Please vote for her po. She's really good in acting, d lang nTin napapansin because we're all looking for a beautiful actress. Even she's don't have a perfect beauty, she still needs to win because she's really a good actress
Very good in acting and hosting.. Talented in any ways.. Good job...
The child star marami na siyang napatunayan...so I think sya and karapatdapat.
PSearch List
Related Lists

Most Beautiful Actresses In the Philippines

Best Philippine Broadway Musical Singers / Actresses

Top 10 Philippine Rock Bands of All Time
Best Female Volleyball Players In the Philippines
List Stats
13,000 votes
98 listings
9 years, 39 days old

Top Remixes (42)

1. Toni Gonzaga
2. Kim Chiu
3. Angel Locsin
guillen

1. Marian Rivera
2. Angel Locsin
3. Kim Chiu
nbzaz77

1. Marian Rivera
2. Judy Ann Santos
3. Carla Abellana
Rich
View All 42
Error Reporting
See a factual error in these listings? Report it
here
.