Top 10 Best Actresses In the Philippines
The Top Ten
1
Angel Locsin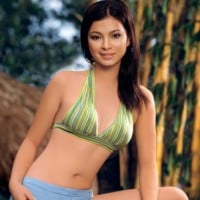 Angel Locsin is a Filipina television and film actress, commercial model, film producer and fashion designer.
I wasn't a fan before until I saw one of her movies. It was superb! She acts from the heart and soul. She made me really cry. The most-awarded actress in her generation. I'm so happy for her for receiving 4 Best Actress Awards in just one movie. That is, of course, just in addition from the previous awards she's received. She was also nominated in EMMY which really made me proud of her. And whenever I watch her, I can't help but telling myself "This person has a kind heart. No matter what award she gets, her true award has always been given to her. Her pure heart.".
She acts from the heart and eyes can tell how good actress she is. She is the only Philippines actress that can perform any kinds of roles. They said that she is the Angelina Jolie, Sandra Bullock, Nicole Kidman, Hally Berry of Philippine movies at the same time the female version of Chinese superstar Jacky Chan.
Angel locsin deserves to be the #1 Best actress in the Philippines because she's not only good in acting she's also down to eart, honest, and loving person. Shher name really reflects her personality. She did'nt post expensive clothes, shoes, Jewelry etc. she's very down to earth that's why many Filipinos inspired of her. All her shows will remain for the heart of filipinos because of her good acting skills. In international Angel recognized her good acting skill that brings proud to our country and that's the reason should angel deserves to be the best actress in her own country.
She performs very well in acting. In fact, she received 4 acting awards this year (june 2013), one of which was LUNA which is the most prestigious award giving body in the PHIL., and was hailed film actress of the year for 2 consecutive years from 2 of the most prestigious award giving bodies in the Phil. And was nominated in EMMY awards which by the way no actress or actor of her generation ever achieved. She's very beautiful inside and out.
2
Marian Rivera

Marian Rivera Gracia-Dantes, known professionally as Marian Rivera, is a Spanish Filipino commercial model and actress, best known for her roles in Marimar, Dyesebel, Amaya, and Temptation of Wife.
She's the only Primetime Queen in the Philippines and she' well-loved by her millions of fans from all-over the world.. Altho' she's very much misinterpreted by others especially those who doesn't like her and haters, she's still fun to be with and warm to her friends and fans. She is so compassionate to those who are not so well in health and often visits in hospitals or any place where the patients are and give moral support or items, food and medicines for help. She's Marian Rivera, our beautiful inside and out Primetime Queen, the #9 most prettiest face in the world, once an FHM #1 sexiest, very excellent actress(many wonder why she hasn't got any prominent award in acting)a very good dancer, music and dance hits, blockbuster movies, T.V. comedy hits(proven and tested a comedien), hits T.V. series and many many others to mention. She's Marian Rivera of the Philippines... Thanks a lot
Marian Rivera is the only actress I can spend my last penny to watch her show. She's everything a celebrity should be. A complete packaged. I love it when her haters are going crazy over her. They even created a website and put her name as the most hated in the world laugh out loud. I couldn't stop laughing over the lists. It really got me thinking that up till now she still a threat to other actresses and their so called fantards are so restless to resort to that. Hello people no one can bring a star down. Give up already. Marian Rivera has no haters outside philippine. In fact she's the only pinoy star that has a lot of fan-base in other continents/countries. Cambodia, Vietnam. Malaysia, Africa you name them. She's blessed in everything yet still humble. She treats her fans with utmost love and humility both young and old. Marian will remain the best of her generation for me no one else.
Marian is a versatile actress, a good one. She is an Asian Superstar, she was titled Primetime Queen because all her soap operas in different genre were all hits not only in Philippines but also in other Asian's country. Majority of her rival shows lose in ratings, that includes the shows of Angel Locsin whose number 1 in your list and never become popular in Asian's country. Angel Locsin has a very bad diction that most of the time becomes distraction when she's acting. Marian Rivera not only a good actress but also beautiful on screen. Epitome of natural beauty.
She's the one.., well loved by everybody, inspite of her haters... Still she's still on top for God is her guide to everything she does.. She receives always good karma for she just leave eveything to good to whatever haters spread rumors about her.. She is the woman with a big, heart especially for the poor and the needy.. She inspires everybody by sending good smile, good vibes and happiness to all her fans, supporters, friends and even to her bashers.. As she said.. Good vibes labg palagi and spread the love.. So she is more blessed for that kind of character.. We love marian.. Our number one..
3
Nora Aunor
Nora Aunor is the number one living actress of Asia. She has proven it not only once, twice, thrice, many, many times in both local and international competitions. She is 3 years senior than me that is why I know where she came from to be become the only Filipino actress that beat foreign films during her prime times. Distributors of foreign films were afraid to open their films simultaneous with Nora. They normally started their films showings 2 or 3 days behind Nora's new film. For 2 decades she was the flag bearer of Filipino movie world. Her contemporaries were far behind at second or third place. Theaters have to use long, long ropes to guide movie goers. It was always like a procession was passing by. During mall or provincial tours, people could not be satisfied if they could not make a glimpse of the one and only superstar. At 60, she is still like a century-wine that even tastes better and better and better. Long live Nora Aunor and always the model of deprived Filipinos who ...more
Nora Aunor is the number one living actress of Asia. She has proven it not only once, twice, thrice, many, many times in both local and international competitions. She is 3 years senior than me that is why I know where she came from to be become the only Filipino actress that beat foreign films during her prime times. Distributors of foreign films were afraid to open their films simultaneous with Nora. They normally started their films showings 2 or 3 days behind Nora's new film. For 2 decades she was the flag bearer of Filipino movie world. Her contemporaries were far behind at second or third place. Theaters have to use long, long ropes to guide movie goers. It was always like a procession was passing by. During mall or provincial tours, people could not be satisfied if they could not make a glimpse of the one and only superstar. At 60, she is still like a century-wine that even tastes better and better and better. Long live Nora Aunor and always the model of deprived Filipinos who ...more
The only Filipino actress directed by national artist directors, who can beat that? there are a lot of good actresses who acts their roles, but only Nora and only her lives her roles. When you watch her movies, you no longer watch Nora but the character of the role she is portraying. Only she can do that. Just what director Joel Lamangan said, Nora baptized him on the true meaning of being an actress. Nora will always be the only best actress of all time, of all generations. Long live NORA!
Who posted these articles about the top actresses from #1-8? Look, the one who posted and voted top 1-8 are not familiar in terms of a quality actress. If we based a real quality acting no doubts #1 is Nora Aunor, because of exemplary acting locally and internationally. A brilliant one in terms of a real quality actress, the best among the best, the one & only superstar at all time. #2 Vilma Santos, an archrival of the superstar. One of the greatest actress in the phils w/ a quality acting. #3 Snooky Serna, #4 Hilda Koronel #5 Maricel Soriano, #6Lorna Tolentin0, #7 Sunshine Dizon, #8 Iza Calzado, #9 Judy Sta Maria and Marian Rivera, #10 Judy Ann Santos. KIm Chu, Angel Locsin, Ann Curtis, Maja Salvador, Bea Alonzo are not really a good actress. They do not have a deeper acting and can't act using their eyes. Let us not based on popularity but the real essence of being a good versatile actress.
4
Kathryn Bernardo

I love her natural beauty and she has good morals and principles.
Watching her teaches good character and behavior. She is always humble and has a beautiful heart
Box office royalty. All of the movies she starred on on are box office hits: She's Dating The Gangster, Crazy Beautiful You and more. Primetime bida sweetheart. She have starred on many high rating shows: Got To Believe, Pangako Sa'yo and more. Teen Queen. She is the certified Teen Queen of the Philippines for her many successes not just on the big screen but also on television. She have captured the hearts of many viewers through her amazing acting skills, kind heart and good soul. She knows how to cry on demand and to make people cry on the scenes she do. She is one of the best teen actresses in the nation. She can do drama (Pangako Sa'yo), romantic-comedy (Got To Believe), comedy (Sisterakas), horror (Pagpag) and romance (ALL OF THE SHOWS SHE STARRED ON w/ DANIEL PADILLA).
Kathryn Bernard has been doing a good thing ever since. Even their films of her real life boyfriend Daniel Padilla hit the highest grossing Filipino film of all time. She's beautiful, everyone can see it. Her tantalizing eyes that makes you stare. Her fierce aura makes you amaze in her beauty. It feels like heaven seeing her. Many people idolized her real personalities and accepted her what ever she is.
I believe that Kathryn Bernardo, the Most Promising Female Star of Movies and Televisions, Princess of Phil. Movies and Televisions, Star Music Princess, Ultimate Kapamilya Teen Queen, and the Most Influential Teen Actress,is capable because she is one of the most, if not the most, bankable, influential and phenomenal artist of this generation. She has a very strong personality that can inspire millions and millions of people around the world.
5
Judy Ann Santos
She's the last big star to make it to superstardom in the Philippines cinema. She can make you cry and laugh and whatever roles she portray she always do it with flying colors. More so, she's a role model for mothers, daughters and a great chef. Kudos to you my one and only favourite actress in the Philippines.
Judy Ann Santos is the only Queen Of Pinoy Soap Opera and The Junior Superstar Of Philippine Showbiz, She is also an International Best Actress.
Of course! She's unbeatable...she could be level with those veterans stars. Whoever will be pair with her for sure his career would be as shine as the stars. & I think ABS CBN did a wrong choice of taking away her teleserye because almost the new generations could only be famous in just a very short moment of their career. Unlike Judy Ann even she took a rest after some time but still she's still shining, the love & admiration of all people never been change.
All kinds of attitude as a model of every individuals here in the Philippines was carried by miss Judy Ann Santos in her attitude, actress, personality and most especially in her family she's a good sister, daughter mother and a wife as well if you compare the life or as an actress of miss Judy Ann Santos who would it be nothing. My pastor told me if I could have a inspiration aside our God savior, the life of Judy Ann Santos is the admirable one
6
Maricel Soriano
Maricel Soriano is undoubtedly the Best Actress among her contemporaries, The third most awarded actress in Philippine Showbiz, no one can ever equalled the superb acting ability of the Diamond Star... Versatile as well, she can portray any roles with much aplomb... A consummate actress and A 1 list actress indeed... Hurray to the one and only Queen!
For me, Ms. Maricel Soriano should be included on the list simply because she's a versatile actress. She can do drama, action and comedy. Very rare for a celebrity to be able to excel in all genres. That's why she is the "Diamond Star" of Philippine Showbiz. No one comes close among her contemporaries. Hail to the Queen. One of the finest and consummate actress of all time.
The only one who can cross genres-drama, action, comedy, horror, commercial, indie- and finds success in all. The only actress of her generation who is still relevant today. Tenure, capacity, accolades, and tenacity. She's got it all. The other nine actresses on this list will easily bow down to her.
The most versatile actress in Philippine Cinema! No one can't argue with that. She can do both drama and comedy in the most significant way! She's always included in surveys for Top 10 All-Time Best Actress.
7
Anne Curtis

Anne Ojales Curtis-Smith, also known as Anne Curtis-Smith or simply Anne Curtis, is a Filipina-Australian actress, television host, recording artist, and VJ in the Philippines.
Simple words to describe why she deserve to be the Best Actress in the Philippines. As of now, "ANNE CURTIS is the Philippines SUPERSTAR based from E! News Asia where she will have a special documentary and the FIRST and ONLY filipina actress to be featured. She is also the "FIRST filipina actress to endorsed a well-known & expensive shampoo product that also endorses the likes of J.Lo, Beyonce, Penelope Cruz, etc., which is L'Oreal". She is also the "FIRST filipina actress to reach 1 million followers on twitter and now it reached 5 MILLION FOLLOWERS and still counting". She is also the "FIRST filipina actress who is a non-singer but end to be successful one by having a Blockbuster Concert locally and internationally. She also have won several times as BEST ACTRESS for her movie No Other Woman. With so many first to mention. ANNE CURTIS deserves to be the "NO. 1 BEST ACTRESS IN THE PHILIPPINES" because aside from what I just said she also have the heart of an angel who cares for the ...more
Anne is a great performer at the same time she proved a lot in her career. I can say that Anne Curtis is the most popular star having 7 million twitter followers. #25 smartest twitter users lined up with the big names in Hollywood. First filipina actress who featured in e news Asia, People Asias National Sweetheart, An international star in a Hollywood indie movie blood ransom, won in Razzie awards in Hollywood as Best Vampire, She will be doing an international in cable channel, Multi Awarded Actress, Most awarded young fashion icon, Top covergirl, country's Leading endorser, Well known as a box office star in films has succesful album, T.V. shows abd concerts, cery indemand and commercially effective product endorsers, Countless billboard in Metro Manila.
Multi Awarded T.V. Host, Very popular in social media, Bankable actress. Most beautiful filipina
Box office queen, concert sweetheart, twitter queen, T.V.-endorser queen, billboard queen, platinum recording artist, national sweetheart, T.V. host, primetime goddess, award winning actress and host, international actress, angelina jolie in the country
For me, anne deserves to be the best actress this time. Aside from being a top endorser, she is a very talented actress. She could lead in any role and will be suitable for her. She had lots of best actress awards as we all know unlike others who just ranked because of votes. She's got everything... For me she is perfect.
8
Kim Chiu
Hey! My beauty queen, I love you so much. You are beautiful in and out. She is a game changer, there is something about her that gives all her movies vibes. Keep acting for me oh my Celyn beauty
Kim chiu she is beautiful lovely and I also love her because she talks too much in must of her movies I knew her in her mother's daughter and
I mostly call her celyn she
is my idol
She has proven to be a versatile actress. She's known to be a very good and wffective dramatic actress which earned her the title of the primetime proncess due to her serieanof top rating teleseryes but in her recent movie she showcased a different genre that is comedy which earned great reviews. She came out naturally very funny. She is considered one of the brightest stars and most successful artists of her generation.. She has one of the prettiest faces in showbiz and also a model figure.
Kim is a versatile actress, she had already everything whoever leading man to be paired with her, she knows how to bring the scene into best of the best also, when it comes to acting she naturally played every role that she would do and as you can see the rating kim's telerserye never goes down in top 3 most of it number 1'! She is really the best.
9
Maja Salvador
Maja is one of the big name in showbiz but inspite garnering the best actress trophies, she doesn't mind accepting supporting roles to help a series for someone or a friend. She maintained her feet on the ground and she's one whom you can't hear anything bad towards anyone, be it a comment or a joke. She is smart. Her simple but witty and happy personality draws her fans and others to like and love her.
Maja Salvador is one of the best actress on her generations. She is very versatile on whatever characters she portrayed. She is beautiful inside and out. I have seen her so many times and she never changed from the 16 yrs. girl looking for his dad Up to now. she remains humble and grounded. She Loves her fan and very Polite to every actors and actress she worked with. FOR ME SHE IS THE BEST ACTRESS...
When you can portray a character like she does, and with such emotions, now that's versatility. She is like a chameleon she transforms into her role and does it so well. She is not only versatile but also one of the prettiest actresses today. MAJA YOU ARE THE BEST!
Maja Salvador is so sweet cute beautiful out & inside very humble & greatful a versatile actress the next mega star or a superstar of her generation today honestly! Maja is love & adored by so many fans from all around the world. She is a star a talented dancer a singer a model an actress! Thank you! x
10
Vilma Santos
Vilma Santos is the Best Actress of Philippine Cinema of All Time! Her movies and the roles she portrayed are significant, memorable and varied. She is the only actress who is able to mix great acting, outstanding film and a box-office movie all at the same time.
The top two spots should be a toss between Vilma Santos and Nora Aunor. They're the Philippine Cinema's best actresses. They're also the most awarded actresses in the Philippines--and they have the trophies to show for it. No other actress in the country can match or even come close to what these two actresses have accomplished in their career. They're the last two real queens of local cinema.
For the very simple reason that she is still on the limelight until now. She in indeed an icon in Philippine cinema proving worth in all aspects. She can be as great as what they say the universal actress Nora Aunor. Ms. Santos for me is one of the greatest for she combine acting & public service. She has a good reputation as a public servant...and this roles lead to perfection as a real actress in the world. Shes simply the best for me.
The unsinkable, unparalleled, uncomparable and an unmatched female celebrity who outshines everyone not only in showbiz but also in politics... Her charismatic presence, ageless beauty inside and out, bankability, pure and clean heart are some of the words that best described The Star For All Seasons...
Ms Vilma Santos!
The Contenders
11
Bea Alonzo
She shows depth in acting even at a very young age when she started in the business, portraying roles older than her actual age. Every character makes a mark among the viewers. She keeps getting better and better, and even the veteran actors loved working with her. A magazine article years ago described Bea as having the "grace amd elegance of Gloria Romero and Susan Roces, the charm and acting prowess of Sharon, Vilma, Maricel and Nora". She is exceptionally talented and much deserving of the tilte 'This generation's movie queen'.
I am watching every movie of her! I love the way she talk, cry and especially the way she act. She have the talent of acting. She deliver her role's so fantastic and great! And honestly speaking I'm a fan of her! Bea, just continue doing a movie so fabulous and I will support you all over again...
Well shes a very good actress, versatile when it comes to acting, shes very beautiful, the face and even her skin color, (flawless), everything in her is beautiful but importantly, she has a good moral values, at her age in showbiz shes consider as one that counts her reputation. Hurray for Bea.
No more interrogations.. She's obviously the best actress of her generation.. A combination of vilma and nora.. And d latest version of mega and maria.. She is a brilliant actress of showbiz industry..
12
Toni Gonzaga

Celestine Cruz Gonzaga-Soriano, better known as Toni Gonzaga, is a Filipino singer, television host, actress and comedian.
The best of the Best. Go Queen Cee! We love you and we're always here to support you. You are the Ultimate Multimedia Superstar because you can do everything to make people happy when they are watching you.
She's not just a versatile actress, she the Ultimate Multimedia Star! She won awards in different fields such as in Movie, Television, and Music. A very talented artist indeed!
Toni g was so beautiful inside and out and I know that she will continually explore her talent... Just be yourself and continue to fly your wings
Toni G. Is outstanding actress because she can do everything she can Act, dance, sing and she can do to be a Greatest Host around the worls
13
Kristine Hermosa
Y is she not in the top! She supposed 2 b the top...Kristine is the most beautiful girl I had ever seen from all other actress in the world, her beauty is natural.. I'm actually a teenage 18yrsold n she's my no1model n I wish that I get the chance 2 meet her...
She really are amazing actress, I love to watch her films everyday...she is talented and very emotional. Love you Kristine Hermosa, keep up the natural beauty you have..

thanks by Evangeline soni
Think she should rank the second most beautiful actress to Marian Rivera...
Kristine is a great actress and she's beautiful inside and out...
14
Erich Gonzales
She is the Drama Princess of the Philippines. ABS CBN gave her this opportunity. She's also considered the Philippines Sweetheart and the only Pinay Barbie Doll.
For me Erich Gonzales because she's an amazing actress and she is very talented... And for me she's the only one who actually have the true pinky beauty she deserves to win because she had improve a lot since the beginning... And for me she has done a lot of things to expressed me and others she also deserve to win because she is a very nice person and she's very beautiful ( the only Pinay barbie doll)
Versatile and her facial expressions are en pointe. You will be taken away by the emotions that she portrays and feel the moment as if you are practically in her shoes.
THE ONLY ACTRESS you will see who can play different roles effectively. And she is one of a kind. a true PINAY beauty beauty. Inside and out. without any mixed blood or what so ever. CERTIFIED 100% PINAY POWER!
15
Julia Montes

Mara Hautea Schnittka, known professionally as Julia Montes, is a Filipino-German actress and commercial model.
Julia montes is the Best! She the best actress and the same time a role model for her generation.. She continues inspiring many people. She the real proof of people who don't give up on their dreams.. I salut her for being a good daughter/granddaughter/sister to her family.. Being the breadwinner of the family is really a tough job.. Continue making your dreams come true.. God bless you and We're always here to support and love you! We love you Mara Schnittka!
Julia Montes is the best actress in her generation. She got her fame from talent and hard work. Her high caliber acting made her ready for mature and more challenging roles at a young age. She can get along with veteran actors and actresses. She is the youngest versatile actress.
I'm the no1 fan of Julia n Coco in the series of Walang and in my own decision she's the bezt and she should b rank no1...I'm from the States,a teenager with 17 yes old and Julia 2 me is the most beautiful teen eventhou she turned 21in the Philippines.Kathryn is pretty but Julia is prettier than her...vote 4 her people please
To be honest I just cannot get enough of her. I always love to watch her show and movies. So far she has a good reputation and beautiful inside and out.
16
Sharon Cuneta
Sharon Cuneta is the most versatile actress in the History of Philippine Cinema by starring in over 50 movies with Blockbuster Hits and Best Actress Recognition. portraying different roles in all categories which includes musical,heavy drama, comedy, romance and even portray a role in a smokey mountain. Indeed she is the one and only ''MEGASTAR'' in the Philippines.
Sharon has the most box office queen titles. A grand slam best actress. An international movie best actress. only Asian artist to be inducted at the shrine auditorium hall of fame and at the mgm grand hotel in Las vegas.
No other actress can surpass the success that this Philippine icon has achieved. She was the most bankable and most popular cinema actress in the 80's and 90's. This was proven by she earning BOX OFFICE QUEEN OF PHILIPPINE CINEMA FOR ALMOST TWO DECADES. A Best actress, popular T.V. icon and greatest singer of all time, Sharon has confirmed that she is indeed the one and only Megastar of the Philippines
Sharon made good as an actress. She instill her legacy inside and outside as true filipina and role model to the youth. Good work Sharon and God Bless.
17
Dawn Zulueta
Dawn looks natural beauty 2 me n I start likin' her from the role she played in Walang as Emily...She n Marco in the drama looks perfect n romantic in the series n I suggest she should b first...
The only actress who had won best actress and best supporting actress in one awards night
She is the most beautiful and sexy.
She is talented can sing and act very well.
Extremely beautiful, well rounded and never age. all the good things about her, such a refreshing site
18 Angeli Bayani
19
Hilda Koronel
Definitely one of the finest actresses ever especially in drama. Her memorable performances in Insiang, Maynila sa mga Kuko ng Liwanag and Gaano Kadalas and Minsan? And Crying Ladies.
20
Gladys Reyes
My favorite contra. Bida.. Very good in acting and she really a good person..
Shes very good and villain roles.. Great in mara clara and other teleserye.. Aries
My idol gladys flawless
I love gladys reyes
21 Mercedes Cabral
22
Angelica Panganiban
She is so beautiful and sexy! She is my no. 1 idol! Very talented because she can do anything! Comedy, horror, romance, drama and etc.
I really love her. She is such a very good actress. She can do comedy, drama, horror, everthing. For me she's the best! Very versatile.
She's is just gorgeous and great actress!
A lot of people here in Australia love to see her movies and we love seeing her with Carlo Aquino.
Angelica is a versatile actress, she can be one of the best 10
23
Snooky Serna
During the 80's.. Snooky shines the brightest.. The first to become the most popular star of her generation..
She is the only actress who can be rich and poor in the movie. She is also best in villain role
She is simply great and her acting prowess is like wine that gets even better as she ages.
One of the Best Actresses in the League of Sharon, Maricel, Lorna, Vilma and Nora
24
Carla Abellana

She know how to act in her own way.. one of the very good actress of the Philippine television.. A very good in drama acting even in comedy... Your so beautiful in any angle.. I like the way she act...
One thing which is good to carla she is a versatile actress very roll she portray opportune with her attitude..
She's a natural actress, her eyes speaks, so sincere and honest!
She is the most prettiest compare to marian rivera ugly nose.
25
Jolina Magdangal
She is one of the few stars who maintained good values in and out of showbiz. Others may have great achivements but their value as star will fade away soon. She is the orig Multimedia Superstar. They said other is Ultimate but where is the value? I look up for those who has a great impact to all generation not just once but for all time generation. Jolina has no best actress yet, but for millions outhere, she is one of the best actesses, though because of the new aspiring actresses, she gives way for them to shine but the real talent will remain at the end.. And she is the real ultimate survivor, the multimedia star icon and great person for her family. To identify an actress as best, look beyond of her... Not just what she is doing now
One the versatile actress... She can do anything
PSearch List