Best Actresses
heather
The Contenders: Page 4
61
Michelle Williams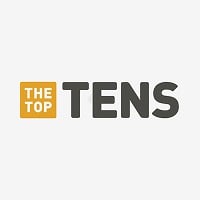 Michelle Ingrid Williams is an American actress. She began her career with television guest appearances, and made her feature film debut in Lassie, which earned her a Youth in Film nomination.
Michelle Williams was nominated with " My week with Marilyn " at the same time that Meryl Streep was nominated with " The Iron lady ". Without a doubt Michelle Williams should have win but she lost to the overrated Meryl Streep with that crappy movie about Thatcher ( who cares about this corrupt politician anyway? ). In fact the movie " The Iron lady " was already known to the Hollywood executives to be a losing-money film that wouldn't sell. So they gave it a winning oscar to Meryl Streep that really didn't deserve it, just to save their interests. Because of Hollywood politics, Michelle Williams lost her nomination.
It's a shame and really unfair because Michelle Williams did deserve that oscar and it would have help this underrated actress to get more recognition. After all she's one of the most talented actresses of our time and her work in the movie industry shows it.
Michelle Williams is amazing. Just watch "Blue Valentine" or "My Week with Marilyn" to understand why.
This lady should be number 1. Talent will show through in the end.
WRONG PICTURE!
WRONG PICTURE!
V 5 Comments
62
Emma Thompson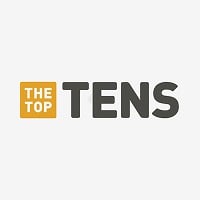 Emma Thompson is a British actress, activist, author, comedian and screenwriter. Born in London to English actor, Eric Thompson, and Scottish actress, Phyllida Law, Thompson was educated at Newnham College, University of Cambridge, where she became a member of the Footlights troupe.
The best for sure!! Actress,screenriter, Oscar Winner, great movies, activist, funny, talented, charming. Should be #1!!
her movie 'Stranger than Fiction' is a must-see!
Sense and Sensiblity, Harry Potter, Treasure Planet, The Remains of the Day, Much Ado About Nothing, and Howards End to name a few. - heather
Just A genius! My number 1 for sure! Is this an acting list or a people magazine's sexiest 20 year old of the year list? (I am saying this as a 30 something)
V 6 Comments
63
Kristen Wiig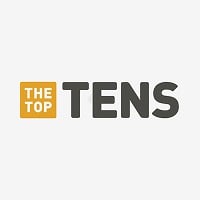 So awesome inspires me to be funny
64
Rachel Weisz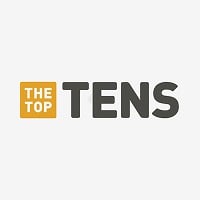 Rachel Hannah Weisz is an English film and theatre actress as well as a former fashion model who holds both British and American citizenship.
great and talent actress, who makes all her movies classic and beautyful. i have seen her movies and she shines in evry of them.
She was luminous in the constant gardener, my heart actually hurt as the story unfolded. Great fun in the mummy to name just 2 well known roles.
She should be much higher on this list.
65
Gena Rowlands
She easily surpasses many of those placed above her in this list - whereas many of them can't she can act!
Good to see her moving up the list. She and James Garner were magical in the Notebook.
66
Sanaya Irani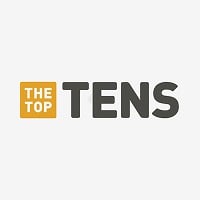 Sanaya Irani is an Indian model-turned-actress. Her first major role was in the Indian youth show Miley Jab Hum Tum.
She is an amazing actress who definitely will be on the top of this list
Best actress ever
Versatile actress
67
Chloe Moretz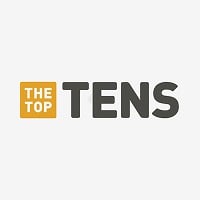 Chloë Grace Moretz is an American actress and model. She began her acting career in 2004 at the age of seven, and her first award nomination came the following year for The Amityville Horror.
Chloe is only still a teenager, but she is exceptionally talented and experienced in acting and movement.
She is one of the only teen actors I truly respect as a professional in her field.
She is much wiser than her years, and she knows how to convincingly portray genuine emotions, how to dance and move her strong, coordinated body in order to easily handle her own stunts. Impressive.
Chloe is a fun, personable and independent hard-worker with an extremely bright future ahead of her.
She will undoubtedly go very far in whatever she chooses to do, but acting and performing are what she was born and trained to do best.
Chloe Grace Moretz is an extraordinarily unique talent. She will only continue to improve her skills and to impress the world.
I have no doubt that she will be continuously nominated for many awards and be able to snag a bunch along the way.
Most beautiful face in Hollywood. Stunning eyes that smile. Great actress. I'm in love.
Amazing actress! Incredibly talented!
She's the best and will be huge
V 12 Comments
68
Lucille Ball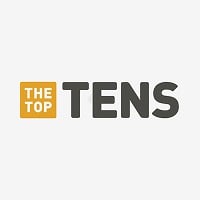 Started in serious movies ( " Stage door ", a drama from 1937 where she's next to Katharine Hepburn ), later on in film Noire ( " The dark corner " with an amazing performance ) and so many other films before she moved into comedy. She's best known by many for that genre but the fact is that this actress was very diverse in all kinda of moviegenres that there's no question about it to consider her as one of the best actresses and icon of all time.
Lucy is definitely the best actress of all time. She shaped the sitcom in the 1950's and now, 60 years afterwards she is still recognised as a great actress, that's got to count for something. Has anybody who voted for people like Lindsay Lohan and Miley Cyrus ever seen any of Lucille's sitcoms, she is a pure comedy genius. She made sure everything was perfect and very rarely had to do retakes. Go LUCY!
She's below Taylor Swift, who number one, is a terrible singer, and number two, I've never seen her in any movie. Lucille Ball is legendary.
Greatest comedy actress of all time.
69
Isabelle Huppert
A French Actress that I admire every role on her film - florenciomorrischua1
70
Eva Mendes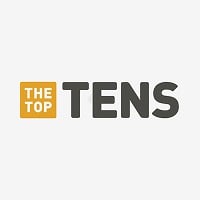 Eva De La Caridad Mendez is an American actress and model. She began acting in the late 1990s, and after a series of roles in B movies such as Children of the Corn V: Fields of Terror and Urban Legends: Final Cut, she made a career-changing appearance in Training Day.
71
Greta Garbo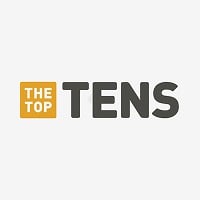 Greta Garbo, born Greta Lovisa Gustafsson (18 September 1905 – 15 April 1990), was a Swedish-born American film actress during the 1920s and 1930s. ...read more.
Please, no one can argue with one of the girls that started it all, she was a bombshell and a great actress for her time.
She did great comedy. I wish she would have made more films. One of the best
To my humble opinion, garbo should at top 1, her acting skills are pure magic for those who can recongnize her immense talent, and the face of the century. Thank you greta xx
Legendary awesome!
V 2 Comments
72
Gillian Anderson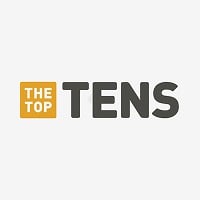 Gillian Leigh Anderson is an American-British film, television and theatre actress, activist and writer.
What's wrong with this list? How can actresses like for instance ( according to their rank on this list ) Sally Field, Sissy Spacek, Naomi Watts or even younger actresses like Emma Roberts, Mia Wasikowska and so many others concidered as worst actresses than Gillian Anderson? She was just " popular " in the " X-Files " series and certainly not exeptional in acting in those series and after that she did some boring and forgettable movies. A mediocre actress who did get and still gets too many credits. Very overrated.
Gillian's ability to convey 3 or 4 conflicting emotions simultanesously without speaking a single word of dialogue, makes her one of the most usnique and captivating actresses of our time. Plus she is absolutely breathtakingly beautiful to see, a truly devastating double shot of talent and beauty and offscreen, very passionate about many interests and charities.
She is the best actress I see. I hope she can get a movie in Hollywood.
From the very first episode of The X Files I have admired and fancied Gillian, she was my first girl crush and still is in 2017
V 43 Comments
73
Sally Field
How in the world can anyone not include her in the top 10. Norma Rae, Sybil, places of the heart...
She is one of a kind. Starting as a flying nun to where is she at now?
" Maybe I'll come home in the spring ", " Places in the heart ", " Back roads ", " Sybil ", " Norma Rae ", " Stay hungry ", " Smokey and the bandit ", " Surrender ", " Not without my daughter ", " Mrs. Doubtfire ", " Gidget T.V. series ", " The flying nun T.V. series " etc... Different kind of movies ( drama, comedy... ) played all with such diversity in her portrayed characters really proves that Sally Field is one of the best and talented actresses of all time. Two deserved winning Oscars ( and she deserves to win more if you ask me ) and yet I can't believe that she is ranked so low on this list. Many actresses ranked higher on this list doesn't deserves or hasn't got the talents to be above Sally Field. She is a top 5 actress without a doubt. Don't tell me that actresses like Kirsten Dunst, Kristen Stewart, Jennifer Aniston, Mila Kunis and so many others on this list ranked higher are more talented than Sally Field. For serious reasons she has to move up, VOTE for Sally Field, ...more
Even in her latest movie " Hello, My name is Doris " at 70 years old she delivers a performance that make many younger and overrated ( Angelina Jolie, Sandra Bullock, Jennifer Aniston, Scarlet Johansson etc..) actresses not worth to be ranked higher than her. She's clearly a top 5 best actress.
V 9 Comments
74
Melissa McCarthy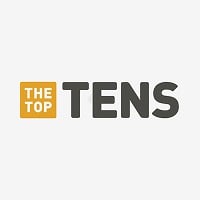 She makes me laugh and smile. She is also very pretty and talented.
She is hilarious. Especially in the Heat with Sandra Bullock - Jonerman
All these people are writing entire biographies on here so I'm just gonna keep it simple.
She is the queen of comedy in my opinion
V 3 Comments
75
Whoopi Goldberg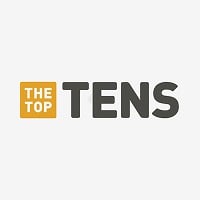 Caryn Elaine Johnson, known professionally by her stage name Whoopi Goldberg, is an American actress, comedian, and television host.
There were about five Whoopi Goldberg senior quotes in my yearbook this year... and only 50 people in the senior grade! Understandably. Whoopi not only has a fabulous name but is a fabulous actress. I am so happy that someone like Whoopi can be a face for the black community so that many young black people will want to become actors and actresses. Thank you so much for inspiring people with your talent.
An Academy Award winning actress who has dominated since she came out. She is the only African American actress to have had multiple Oscar nominations.
76
Vilma Santos
The Best Actress for all seasons and for all reasons. A very respectable and sincere person; true beauty that shines inside and out; full of humility and integrity. A kind-hearted woman who has good values and does not want to be a trying hard person just to please everyone. A genuine gem in Philippine Cinema. Nobody has achieved something as what Vilma has done - from a talented child in Trudis Liit, to a sensational teen actress in the Vilma-Edgar movies (Dama de Noche), to a super woman in Darna (the most popular and successful Darna ever), to a phenomenal Dyesebel, to brave and daring roles in Burlesk Queen and Miss X, to box-office blockbuster movies as in Paano ba and Mangarap, Karma, Pakawalan mo Ako, to the award winning movies and characters in Relasyon, Broken Marriage, Adultery, Sister Stella L. , Dolzura Cortez, to offbeat and experimental roles in Tagos ng Dugo, Sinasamba Kita, Hahamakin and Lahat, to one of the greatest box-office award winning films that touched ...more
An actress could not be called great without versatility. Vilma has portrayed almost any kind or role one could think of and with flying colors. She is without the doubt the most versatile actress in Philippine cinema garnering the most number of best actress awards. She is the only actress in Philippines could truly be called a LIVING LEGEND and the GREATEST.
An actress par excellence, Vilma Santos' brand of acting has continue to evolve through the years and never got stagnated. She can play any character to different genres, be it in drama, horror, comedy, musical, etc. Her latest film "The Healing" is her 210th movie to date, more than 90% of which are lead roles. Her achievements in terms of Best Actress Awards and Box-office Queen Awards are unequaled by her contemporaries. Not only Vilma Santos is a complete actress, she has become equally successful in the field of public service having completed her three terms as Mayor of a major city in Luzon. At present, Santos serves as Governor of a vote-rich Province of Batangas. Vilma achieves an amazing feat of effectively fusing Cinema and Politics. And no one is complaining!
Who the hell is she to be ranked so high?
V 199 Comments
77
Kirsten Dunst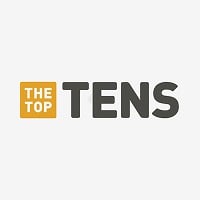 Kirsten Caroline Dunst is an American actress, singer and model. She made her film debut in Woody Allen's short film Oedipus Wrecks for the anthology film New York Stories.
I wonder if kissing Brad Pitt when she was 8 is on her resume?
V 2 Comments
78
Ellen DeGeneres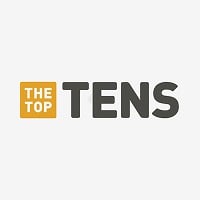 79
Barbra Streisand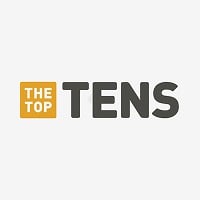 Barbara Joan Streisand, known professionally as Barbra Streisand, is an American singer, songwriter, actress, and filmmaker.
She is definitely the best.
Not only a wonderful performer and singer, but also such an emotional bright actress.
She should be at least in the top 10! Barbra is one of the greatest actress I've ever seen! I love her, especially in Funny Girl.
I would put her at the top
WHOOO WHOOO BARBARA STREISAND YOU ARE THE BEST AND THERE's EVEN A SONG TO PROVE IT! Your voice and acting are iconic. Hello, Dolly!

(wrinkles and rats)
80
Sissy Spacek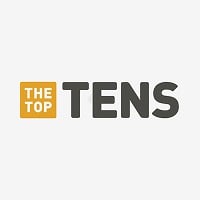 Mary Elizabeth "Sissy" Spacek is an American actress and singer. She began her career in the early 1970s and first gained attention for her role in the film Badlands.
Maybe not the best looking actress of the world ( nevertheless I think she's attractive ) but certainly one of the best actresses of the world. Gives always convincing top performances. And that sweet Southern accent and voice of hers is a delight to hear. Needs to move up pronto on this list!
The minute she comes on the screen I begin to relax because I know I am going to see a spectacular performance. An astounding actress.
I loved her in carrie
Probably the most underrated actress in this century. - Karlbar
V 4 Comments
PSearch List
Recommended Lists
Related Lists

Best Indian Actors and Actresses

Most Overrated Actors and Actresses

Top 10 Best Actresses In the Philippines

Top Ten Hottest Bollywood Actresses

Top Ten Black Actresses
List Stats
34,000 votes
598 listings
12 years, 27 days old

Top Remixes (155)

1. Vivien Leigh
2. Nicole Kidman
3. Meryl Streep

RoseRedFlower

1. Meryl Streep
2. Julie Andrews
3. Maggie Smith

Westie

1. Meryl Streep
2. Geraldine Page
3. Bette Davis

lvclassicactors
View All 155
Posts
Error Reporting
See a factual error in these listings? Report it
here
.