Best Actresses
heather
The Contenders: Page 4
61
Julianne Moore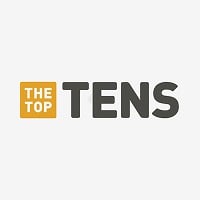 she should be in the top ten. she is fantastic! you can feel exactly what she is feeling when she is acting.


Any list without Julianne Moore in the top 5 is a joke. Look at the range of material she does extremely well and it's not arguable.
Versatile and gorgeous-she has tackled some really challenging roles and delivered gut-wrenching performances. She should be right there with Streep and Blanchett.
Yeah she's the best actress ever.
V 8 Comments
62
Annette Bening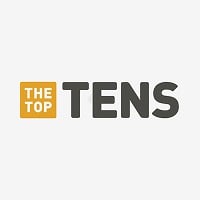 Annette Carol Bening is an American actress. She began her career on stage with the Colorado Shakespeare Festival company in 1980, and played Lady Macbeth in 1984 at the American Conservatory Theatre.
What is wrong with you people! Annette should be way higher on the list. Never a bad performance. Her and Frances McDormand are the best actresses of recent times. Criminally underrated and overshadowed by Meryl Streep etc. They are in a different league.
63
Jennifer Connelly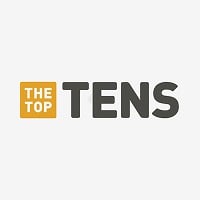 Trying to get her above Dakota Fanning. That girl is so annoying... Jennifer Cornell has had too many intense roles which she has pulled off not to beat that brat. Dude. Blood Diamond. Requiem for a Dream. House of the Sand and Fog. etc. Take your pick.
Fantastic and versatile actress. Thoughtful, intelligent roles with a career that spans almost 3 decades. I think she's underrated as an actress since she's not about flash and hype. Both Jennifer and Kate Winslet belong in the top 10.
Connelly definitely has been in many great movies! She should be at least recognized in top 20. Oh, and she hasn't done any horrid movies like Twilight (Fanning), so let's go people!
I love her so much I can't even say. I love her act and personality. I love her simplicity which you can't find in Hollywood these days. I love her in every way. I've watched lots and lots of movies (old and new) and she's my number 1 actress.
V 5 Comments
64
Michelle Williams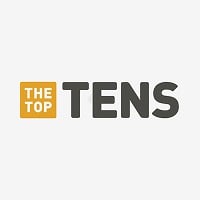 Michelle Ingrid Williams is an American actress. She began her career with television guest appearances, and made her feature film debut in Lassie, which earned her a Youth in Film nomination.
Michelle Williams was nominated with " My week with Marilyn " at the same time that Meryl Streep was nominated with " The Iron lady ". Without a doubt Michelle Williams should have win but she lost to the overrated Meryl Streep with that crappy movie about Thatcher ( who cares about this corrupt politician anyway? ). In fact the movie " The Iron lady " was already known to the Hollywood executives to be a losing-money film that wouldn't sell. So they gave it a winning oscar to Meryl Streep that really didn't deserve it, just to save their interests. Because of Hollywood politics, Michelle Williams lost her nomination.
It's a shame and really unfair because Michelle Williams did deserve that oscar and it would have help this underrated actress to get more recognition. After all she's one of the most talented actresses of our time and her work in the movie industry shows it.
Michelle Williams is amazing. Just watch "Blue Valentine" or "My Week with Marilyn" to understand why.
This lady should be number 1. Talent will show through in the end.
WRONG PICTURE!
WRONG PICTURE!
V 5 Comments
65
Emma Thompson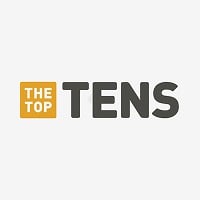 Emma Thompson is a British actress, activist, author, comedian and screenwriter. Born in London to English actor, Eric Thompson, and Scottish actress, Phyllida Law, Thompson was educated at Newnham College, University of Cambridge, where she became a member of the Footlights troupe.
The best for sure!! Actress,screenriter, Oscar Winner, great movies, activist, funny, talented, charming. Should be #1!!
her movie 'Stranger than Fiction' is a must-see!
Sense and Sensiblity, Harry Potter, Treasure Planet, The Remains of the Day, Much Ado About Nothing, and Howards End to name a few. - heather
Just A genius! My number 1 for sure! Is this an acting list or a people magazine's sexiest 20 year old of the year list? (I am saying this as a 30 something)
V 6 Comments
66
Marion Davies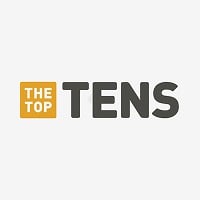 Marion Davies, born Marion Cecilia Douras (January 3, 1897 – September 22, 1961) was an American film actress, producer, screenwriter, and philanthropist. ...read more.
V 1 Comment
67
Kristen Wiig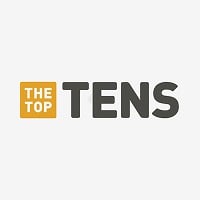 So awesome inspires me to be funny
68
Alexis Thorpe
Played only two years in " Days of our lives " and after that she did almost nothing. Also everybody knows that actors and actresses for " soap's " are not concidered as " best actors / actresses ". Too overrated to be so ranked high on this list if you ask me.
And that makes her better than Judy Garland and Ingrid Bergman?
Any of the four people ranked immediately below her could act circles around her.
Plays Cassie DiMera in "Days of our Lives".
69
Rachel Weisz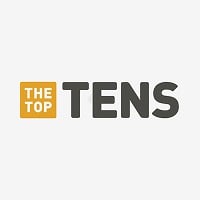 Rachel Hannah Weisz is an English film and theatre actress as well as a former fashion model who holds both British and American citizenship.
great and talent actress, who makes all her movies classic and beautyful. i have seen her movies and she shines in evry of them.
She was luminous in the constant gardener, my heart actually hurt as the story unfolded. Great fun in the mummy to name just 2 well known roles.
She should be much higher on this list.
70
Gena Rowlands
She easily surpasses many of those placed above her in this list - whereas many of them can't she can act!
Good to see her moving up the list. She and James Garner were magical in the Notebook.
71
Kate Beckinsale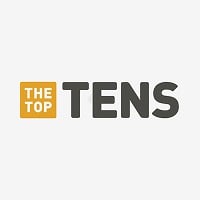 Kathrin Romary "Kate" Beckinsale (born 26 July 1973) is a British actress. After some minor television roles, she made her film debut in Much Ado About Nothing (1993) while still a student at the University of Oxford. She then appeared in British costume dramas such as Prince of Jutland (1994), Cold ...read more.
An actress with wide acting skills. Very versatile in her roles. She surely deserves a higher rank in this list.
Very attractive and a lovely woman in real life. VOTE FOR HER. She needs to get above a lot of actresses in this list that aren't talented as she is.
I think she is the best looking actress of all time. She is also a very good actress and can play everything as seen in Underworld, Pearl Harbor and Click.
Gorgeous and talented, she is very attractive and very versatile in her roles. She, however has a limit, she can't stand an ugly or even an average character. - Toshin
The most elegant lady ever!
V 7 Comments
72
Lucille Ball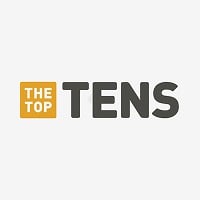 Started in serious movies ( " Stage door ", a drama from 1937 where she's next to Katharine Hepburn ), later on in film Noire ( " The dark corner " with an amazing performance ) and so many other films before she moved into comedy. She's best known by many for that genre but the fact is that this actress was very diverse in all kinda of moviegenres that there's no question about it to consider her as one of the best actresses and icon of all time.
Lucy is definitely the best actress of all time. She shaped the sitcom in the 1950's and now, 60 years afterwards she is still recognised as a great actress, that's got to count for something. Has anybody who voted for people like Lindsay Lohan and Miley Cyrus ever seen any of Lucille's sitcoms, she is a pure comedy genius. She made sure everything was perfect and very rarely had to do retakes. Go LUCY!
She's below Taylor Swift, who number one, is a terrible singer, and number two, I've never seen her in any movie. Lucille Ball is legendary.
Greatest comedy actress of all time.
73
Isabelle Huppert
A French Actress that I admire every role on her film - florenciomorrischua1
74
Eva Mendes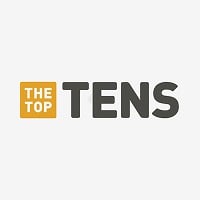 Eva De La Caridad Mendez is an American actress and model. She began acting in the late 1990s, and after a series of roles in B movies such as Children of the Corn V: Fields of Terror and Urban Legends: Final Cut, she made a career-changing appearance in Training Day.
75
Sally Field
How in the world can anyone not include her in the top 10. Norma Rae, Sybil, places of the heart...
She is one of a kind. Starting as a flying nun to where is she at now?
" Maybe I'll come home in the spring ", " Places in the heart ", " Back roads ", " Sybil ", " Norma Rae ", " Stay hungry ", " Smokey and the bandit ", " Surrender ", " Not without my daughter ", " Mrs. Doubtfire ", " Gidget T.V. series ", " The flying nun T.V. series " etc... Different kind of movies ( drama, comedy... ) played all with such diversity in her portrayed characters really proves that Sally Field is one of the best and talented actresses of all time. Two deserved winning Oscars ( and she deserves to win more if you ask me ) and yet I can't believe that she is ranked so low on this list. Many actresses ranked higher on this list doesn't deserves or hasn't got the talents to be above Sally Field. She is a top 5 actress without a doubt. Don't tell me that actresses like Kirsten Dunst, Kristen Stewart, Jennifer Aniston, Mila Kunis and so many others on this list ranked higher are more talented than Sally Field. For serious reasons she has to move up, VOTE for Sally Field, ...more
Even in her latest movie " Hello, My name is Doris " at 70 years old she delivers a performance that make many younger and overrated ( Angelina Jolie, Sandra Bullock, Jennifer Aniston, Scarlet Johansson etc..) actresses not worth to be ranked higher than her. She's clearly a top 5 best actress.
V 9 Comments
76
Whoopi Goldberg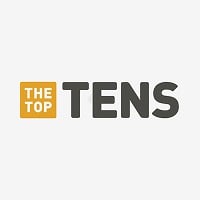 Caryn Elaine Johnson, known professionally by her stage name Whoopi Goldberg, is an American actress, comedian, and television host.
There were about five Whoopi Goldberg senior quotes in my yearbook this year... and only 50 people in the senior grade! Understandably. Whoopi not only has a fabulous name but is a fabulous actress. I am so happy that someone like Whoopi can be a face for the black community so that many young black people will want to become actors and actresses. Thank you so much for inspiring people with your talent.
An Academy Award winning actress who has dominated since she came out. She is the only African American actress to have had multiple Oscar nominations.
77
Melissa McCarthy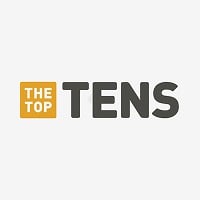 She makes me laugh and smile. She is also very pretty and talented.
She is hilarious. Especially in the Heat with Sandra Bullock - Jonerman
All these people are writing entire biographies on here so I'm just gonna keep it simple.
She is the queen of comedy in my opinion
V 3 Comments
78
Kirsten Dunst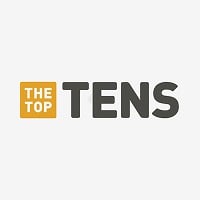 Kirsten Caroline Dunst is an American actress, singer and model. She made her film debut in Woody Allen's short film Oedipus Wrecks for the anthology film New York Stories.
I wonder if kissing Brad Pitt when she was 8 is on her resume?
V 2 Comments
79
Ellen DeGeneres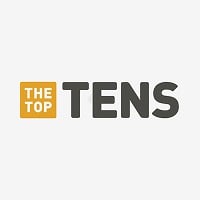 80
Greta Garbo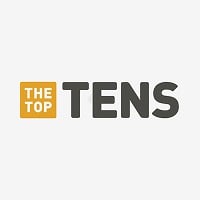 Greta Garbo, born Greta Lovisa Gustafsson (18 September 1905 – 15 April 1990), was a Swedish-born American film actress during the 1920s and 1930s. ...read more.
Please, no one can argue with one of the girls that started it all, she was a bombshell and a great actress for her time.
She did great comedy. I wish she would have made more films. One of the best
To my humble opinion, garbo should at top 1, her acting skills are pure magic for those who can recongnize her immense talent, and the face of the century. Thank you greta xx
Legendary awesome!
V 2 Comments
PSearch List
Recommended Lists
Related Lists

Best Indian Actors and Actresses

Most Overrated Actors/Actresses

Top 10 Best Actresses In the Philippines

Top Ten Hottest Bollywood Actresses

Top Ten Black Actresses
List StatsUpdated 22 Jul 2017
32,000 votes
592 listings
11 years, 249 days old

Top Remixes (150)

1. Vivien Leigh
2. Nicole Kidman
3. Meryl Streep

RoseRedFlower

1. Meryl Streep
2. Julie Andrews
3. Maggie Smith

Westie

1. Meryl Streep
2. Jessica Lange
3. Anne Bancroft

EQUUS
View All 150
Posts
Error Reporting
See a factual error in these listings? Report it
here
.