Best Adventure Time Episodes
mrpotatoheadchernobylstyle
The Contenders: Page 2
21 Guardians of Sunshine
22
Jake Suit
This episode really funny! One of the best
23
Hitman
Seeing the Ice king hiring a Hitman to literally "Hit" Finn and Jake is awesome. Then seeing the Ice King hiring a "Hitman Hitman" to Hit the Hitman is just amazing. - hockeyvampire
V 1 Comment
24
Holly Jolly Secrets
OH MY GOD! What can I really say about this episode? It revealed the tragic backstory of the ice king, the jokes are HILARIOUS and its just has great plot overall. Go watch this episode.. My 2nd favorite episode.
25
Incendium
Finn and jake thought that Princess Bubblegum is jealous because finn is now hanging out with flame princess
Well, really loved this episode, especially when Finn sang ' All Gummed Inside '
Incendium begins to a disaster: Flame Princess! - 05yusuf09
A great episode with my favorite song from the series - bdcool3
V 3 Comments
26
Mystery Train
This one was great it showed a lot of mystery and weird stuff and that's what makes adventure time what it is
A murder mystery happens when Jake takes Finn on a train for his 13th birthday.
27
The Limit
Finn and Jake go through a maze for a wish, but Jake is being stretched to the limit.
Literally the funniest episode ever. I was laughing nonstop.
V 1 Comment
28
Thank You
HOW IS THIS NOT IN THE TOP TEN this was like the most heartwarming episode in adventure time, is wasn't a typical episode, it focused on different characters and gives us a great moral and different perspective of adventure time...this episode was so beautiful..
This is what makes adventure time so diff and awesome from any other shows, it can me you love it even if your favorite character is not there. This is heartwarming and life-affirming. It will teach you a lesson. Watch it.
One of my first episodes, in fact it might be my very first. I was literally crying with happiness at the end.
There need to be more episodes like this.
V 6 Comments
29
The Other Tarts
The royal tart toter's soliloquy is the best writing the show has ever seen: "Hello? Eat my tarts? " and "I'll still be here tomorrow to high five you yesterday my friends. "
30
Jake vs. Me-Mow
I love Jake and Me-mow there my most favorites.
I don't know, I just voted. Laugh out loud!
31
Heat Signature
It was really cool of Marcy to actually care about those two!
Buuut I dislike the ending. (no point on it)
32
The Lich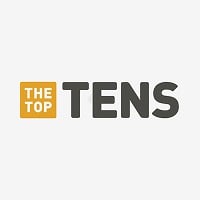 The Lich (formerly named the Lich King in the original pitch and "His Hero," and referred to as Sweet Pig Trunks in his baby form, or just Sweet P for short) is a powerful undead being and a major antagonist in the American animated series Adventure Time.
How is this not an option! My favourite episode by far! I love the sense of adventure and the foreboding feeling throughout! The Lich really can be quite scary! Also this episode ends on a cliffhanger which I love
How is this not an option? My favourite episode by far! I love the darker tone to this episode and the absolute terryfiying nature of the Litch itself! This episode really is Adventure Time at its best! It also end on a cliffhanger and I love that
33
Mystery Dungeon
Seeing all the characters together was so satisfying.
Awesome! Tree Trunks, Shelby, NEPTR, Lemongrab and Ice King ALL go on a quest in a dungeon? That's pretty awesome!
34
It Came From the Nightosphere
It came from the penis not nightosphere ya idiot. Lets hate adventure time forever!
The commenter who said let's hate Adventure Time forever needs to be soul-sucked by Hunson Abadeer or something else drastic like that.
35
The Real You
Finn makes himself smarter to give a speech at princess bubblegums since barbecue.
I love this episode, PB kiss Finn on her cheek, by far the funniest AT part I laughed so hard :D - 05yusuf09
36
All the Little People
I enjoyed it because it had mini versions of most of the characters. Magic man gives Finn a small bag. He realises later that their are people in it
This must be in top ten this episode is beautiful! Why its in top 19
?
Definitely a unique episode.
My favorite!
V 1 Comment
37
Jake the Dog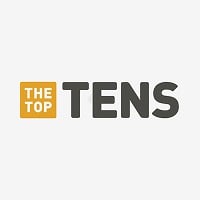 Jake the Dog is, along with Finn the Human, a fictional character and one of the main cast in the American animated television series Adventure Time created by Pendleton Ward.
I liked seeing Jake chilling with Prismo and the Cosmic Owl in a hot tub lol
38
To Cut a Woman's Hair
I LOVE the way he say bad things to the poor ugly tree witch "You're never gonna be beautiful EVUUR" laugh out loud
39
Bad Little Boy
Amazing plot of this episode :) I love the Fionna and Cake ones.
Marshall lee is THE best character by far. Totally loveable
Marshall Lee Takes Fionna And Cake In The Woods Where Lumpy Space Prince Is Throwing A Party With Other People.
Best Part : Fionna Punches Marshall Lee
Marshall Lee is so handsome!
V 4 Comments
40
Holly Jolly Secrets, Part II
I'm sorry did you mean part 666?
PSearch List
Recommended Lists