Best Adventure Time Episodes
mrpotatoheadchernobylstyle
The Contenders: Page 2
21 Guardians of Sunshine
22
Jake Suit
This episode really funny! One of the best
23 Stakes
24
Hitman
Seeing the Ice king hiring a Hitman to literally "Hit" Finn and Jake is awesome. Then seeing the Ice King hiring a "Hitman Hitman" to Hit the Hitman is just amazing. - hockeyvampire
V 1 Comment
25
Root Beer Guy
One of the best. It is also very dramatic in parts. I like it when the banana guards think Jake is Princess Bubblegum.
Root Beer Guy is the best AT episode ever.
Should definitely be number 1 this is hilarious and who does not love a dective story?
V 3 Comments
26
Holly Jolly Secrets
OH MY GOD! What can I really say about this episode? It revealed the tragic backstory of the ice king, the jokes are HILARIOUS and its just has great plot overall. Go watch this episode.. My 2nd favorite episode.
27
Incendium
Finn and jake thought that Princess Bubblegum is jealous because finn is now hanging out with flame princess
Well, really loved this episode, especially when Finn sang ' All Gummed Inside '
Incendium begins to a disaster: Flame Princess! - 05yusuf09
A great episode with my favorite song from the series - bdcool3
V 3 Comments
28
Mystery Train
This one was great it showed a lot of mystery and weird stuff and that's what makes adventure time what it is
A murder mystery happens when Jake takes Finn on a train for his 13th birthday.
29
The Limit
Finn and Jake go through a maze for a wish, but Jake is being stretched to the limit.
Literally the funniest episode ever. I was laughing nonstop.
V 1 Comment
30
Thank You
HOW IS THIS NOT IN THE TOP TEN this was like the most heartwarming episode in adventure time, is wasn't a typical episode, it focused on different characters and gives us a great moral and different perspective of adventure time...this episode was so beautiful..
This is what makes adventure time so diff and awesome from any other shows, it can me you love it even if your favorite character is not there. This is heartwarming and life-affirming. It will teach you a lesson. Watch it.
One of my first episodes, in fact it might be my very first. I was literally crying with happiness at the end.
There need to be more episodes like this.
V 6 Comments
31 The Jiggler
32
The Eyes
SPOILER ALERT! Ice king the horse but great episode. you know who else thinks the eyes is a great episode? My mom!
Finn and Jake try to sleep, but there is a horse staring at them
This episode is hilarious...like I died
I like staring at people
V 2 Comments
33
The Other Tarts
The royal tart toter's soliloquy is the best writing the show has ever seen: "Hello? Eat my tarts? " and "I'll still be here tomorrow to high five you yesterday my friends. "
34
Jake vs. Me-Mow
I love Jake and Me-mow there my most favorites.
I don't know, I just voted. Laugh out loud!
35
Trouble in Lumpy Space
Lumpy Space Princess bites Jake and he starts to turn into a Lumpy Space Person so Finn, Jake and LSP travel to Lumpy Space to cure him. Best Bit: Finn, Jake and LSP jump into the frog's mouth. Worst Bit: None. Characters: Finn, Jake, LSP (Lumpy Space Princess), Brad, Melissa, Lumpy Space King and Queen, Princess Bubblegum, Hot Dog Princess, Lumpy Space People, Snail. Number of season: 1. Fact: It is the second episode of Adventure Time. Title Card: Finn watches Jake be pulled away by Lumpy Space People in horror. Previous Episode: Slumber Party Panic. Next Episode: Prisoners of Love. Rating: 10/10. Best episode ever!
How is this episode not even on the list despite the top 10? This is one of the funniest episodes of the series where you get to see one of the funniest characters in action, LSP!
V 1 Comment
36
Heat Signature
It was really cool of Marcy to actually care about those two!
Buuut I dislike the ending. (no point on it)
37
The Lich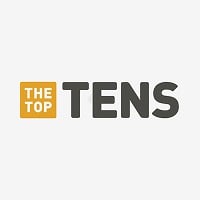 The Lich (formerly named the Lich King in the original pitch and "His Hero," and referred to as Sweet Pig Trunks in his baby form, or just Sweet P for short) is a powerful undead being and a major antagonist in the American animated series Adventure Time.
How is this not an option! My favourite episode by far! I love the sense of adventure and the foreboding feeling throughout! The Lich really can be quite scary! Also this episode ends on a cliffhanger which I love
How is this not an option? My favourite episode by far! I love the darker tone to this episode and the absolute terryfiying nature of the Litch itself! This episode really is Adventure Time at its best! It also end on a cliffhanger and I love that
38
Mystery Dungeon
Seeing all the characters together was so satisfying.
Awesome! Tree Trunks, Shelby, NEPTR, Lemongrab and Ice King ALL go on a quest in a dungeon? That's pretty awesome!
39
Princess Cookie
This episode is surprisingly serious compared to the other episodes and I was surprised to see a relevance to suicide DONE RIGHT (looking at you One Coarse Meal) and its great at the end! - bdcool3
Only episode on T.V. that has ever made me cry. So touching
The only episode on a T.V. show that has ever made me cry
This episode, to me, was sadder than I Remember You. Don't kill me - 445956
V 6 Comments
40 Blank-Eyed Girl
PSearch List
Recommended Lists