Top Ten Best Albums of 2004
Magnolia
The Top Ten
1
Green Day - American Idiot

amazing.
Best punk rock album - mr_crossover27
This was the biggest hit on 2004 I don't really know why it isn't top1, it definitely changed the meaning of puck music making it be posible to be succesful with good punk stuff
PEOPLE! This album Debuted at No. 1 on the billboard 100. NUMBER ONE. THIS SHOULD BE AT LEAST AT THE TOP 5
V 1 Comment
2
Regine Velasquez - Covers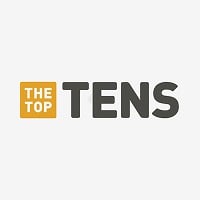 PLATINUM award in less than a week? now that's fantastic! - reigne27
3
Kelly Clarkson - Breakaway

4
Lindsay Lohan - Speak

I don't know why but I really love Lindsay Lohan's music
I know what you think guys but I prefer various music. Rock and Pop are my favorite genres. Lindsay mixed both Rock and Pop here and she sounded decent. Don't judge it without listening - Magnolia
5
Gwen Stefani - Love.Angel.Music.Baby

So many awesome songs here. Come on guys, vote for Gwen!
6
Evanescence - Anywhere But Home

7
Eminem - Encore

No this sucked. - FondaSu
8
Breaking Benjamin - We Are Not Alone

9
Arcade Fire - Funeral

Most people haven't heard this album, so they don't know it's 10x better than the others>
10
Slipknot - Vol. 3: (The Subliminal Verses)

The Contenders
11
The Killers - Hot Fuss

12
Avril Lavigne - Under My Skin

13
Kanye West-The College Dropout

14
The System Has Failed - Megadeth

15
Rise Against - Siren Song of the Counter Culture

16
Bryan Adams - Room Service

17
Papa Roach - Getting Away with Murder

18
L'Arc~en~Ciel - Smile

19
Madvillain - Madvillainy

20
Emotive - A Perfect Circle

21
Interpol - Antics

22
Jay-Z & Linkin Park - Collision Course

23
Tommy Airline - Tommy February6

24
Seether - Disclaimer II

25
Isis - Panopticon

Perfect mix of sludge and post metal and just some damn good music. I'd probably say this one of the best albums to use to introduce someone to the metal genre
26
Violet - The Birthday Massacre

27
Velvet Revolver - Contraband

This album must be in the 3 first - CristhianR
28
Diana Krall - Girl In The Other Room

29
Tata Young - I Believe

30
Shania Twain - Greatest Hits

31
Chevelle - This Type of Thinking (Could Do Us In)

32
Modest Mouse - Good News for People Who Love Bad News

33
Simple Plan - Still Not Getting Any...

Best simple plan album
34
Mastodon - Leviathan

35
Franz Ferdinand - Franz Ferdinand

36
Blindside - Silence

37
Thalia - Greatest Hits

38
D12 - D12 World

39
Megadeth - The System Has Failed

37?! What I pretty much think everything on this list is crap except American idiot listen to the scorpion youll regret voting for the rest
40
Neurosis - The Eye of Every Storm

41
Wilco - A Ghost Is Born

42
Zebrahead - MFZB

Sick! Rescue me, over the edge, hello tomorrow, into you, fallen apart, let it ride, runaway, and more. every song on the cd is different, original and simply amazing
43
Underoath - They're Only Chasing Safety

44
Alanis Morissette - So-Called Chaos

45
Ruslana - Wild Dances

46
Nick Cave & the Bad Seeds - Abattoir Blues / the Lyre of Orpheus

47
Janet Jackson - Damita Jo

48
U2 - How to Dismantle an Atomic Bomb

What the heck? 33rd place? YOU GOTTA BE KIDDING ME! The BEST album I have ever heard, by the best band in the world.
49
Duran Duran - Astronaut

50
Three Cheers for Sweet Revenge - My Chemical Romance

My favourite album of all time, should be in the top 3...
PSearch List
Related Lists

Best Albums of All Time

Greatest Metallica Albums

Best Iron Maiden Albums

Best Beatles Albums

Best Eminem Albums
List Stats
600 votes
107 listings
10 years, 157 days old

Top Remixes (15)

1. Kelly Clarkson - Breakaway
2. Bryan Adams - Room Service
3. Gwen Stefani - Love.Angel.Music.Baby

Irina2932

1. Eminem - Encore
2. Green Day - American Idiot
3. Regine Velasquez - Covers

Eminem50CentFanForLife

1. Modest Mouse - Good News for People Who Love Bad News
2. Velvet Revolver - Contraband
3. Beastie Boys - To the 5 Boroughs

JCHOW
View All 15
Error Reporting
See a factual error in these listings? Report it
here
.